Who wore which outfit best? Was it Uzo Aduba in a glittering, green, swoon-worthy gown? Or Rachel McAdams in a midnight black frock of dotted lace and floral embellishments? How about Rooney Mara's super simple gown with its swooping neckline?
We've narrowed down our favorite looks from this past weekend's 2016 Screen Actors Guild Awards; now, it's up to you to decide who'll take home TODAY's crown (or, well, sparkly couture tiara) for "best dressed."
Click through our slideshow to see all the top looks — then, vote on the poll below!
Sophie Turner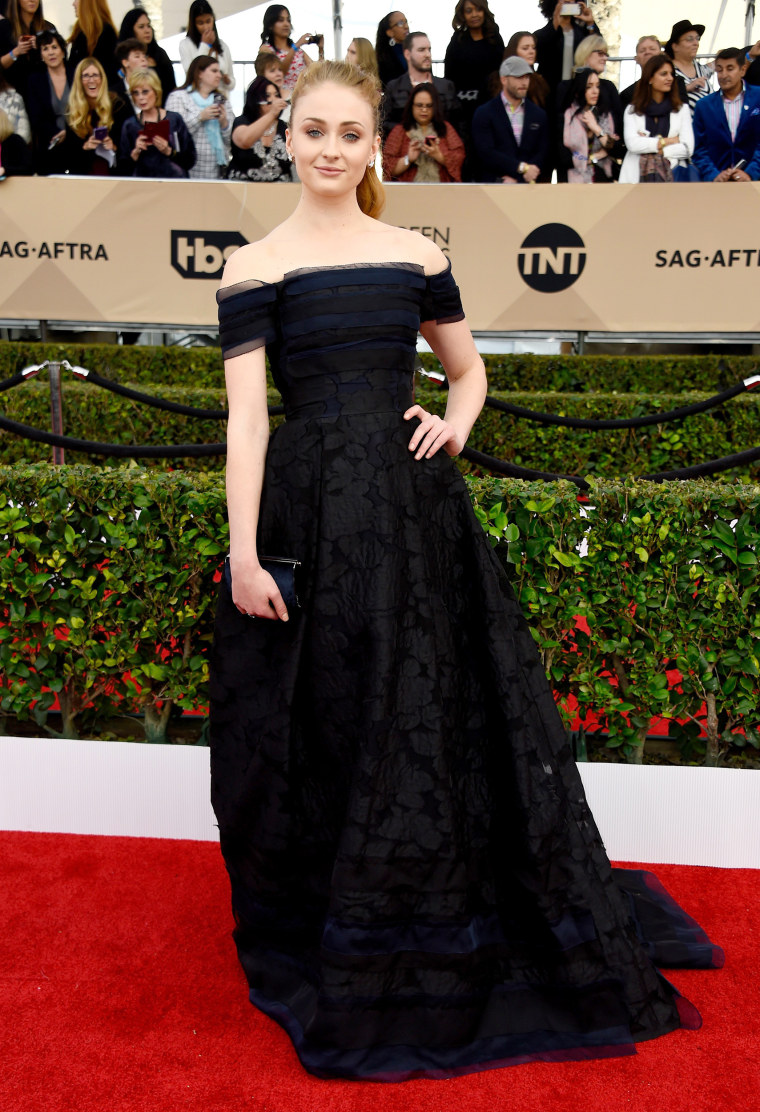 Carolina Herrera was the right choice for Sophie Turner, who looked like an old-time movie star in the blue-black, shoulder-baring gown.
Julianne Margulies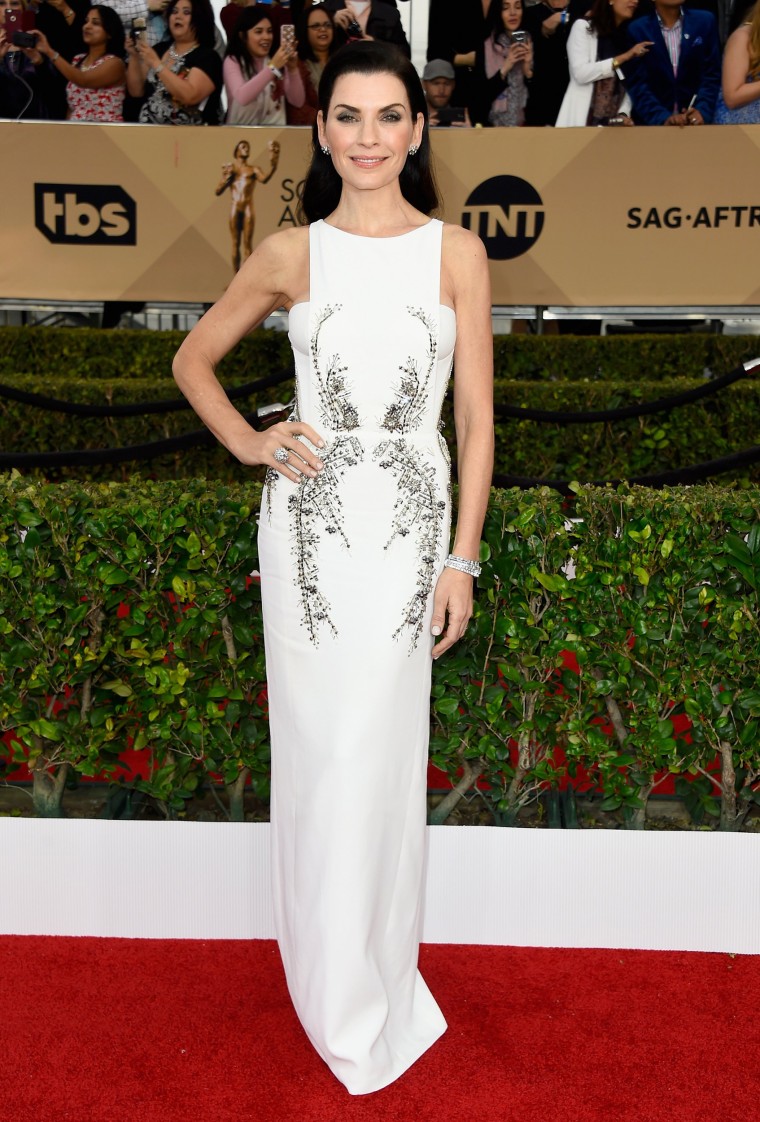 Margulies' Antonio Berardi gown had just the right amount of flair to keep it from being boring.
Alicia Vikander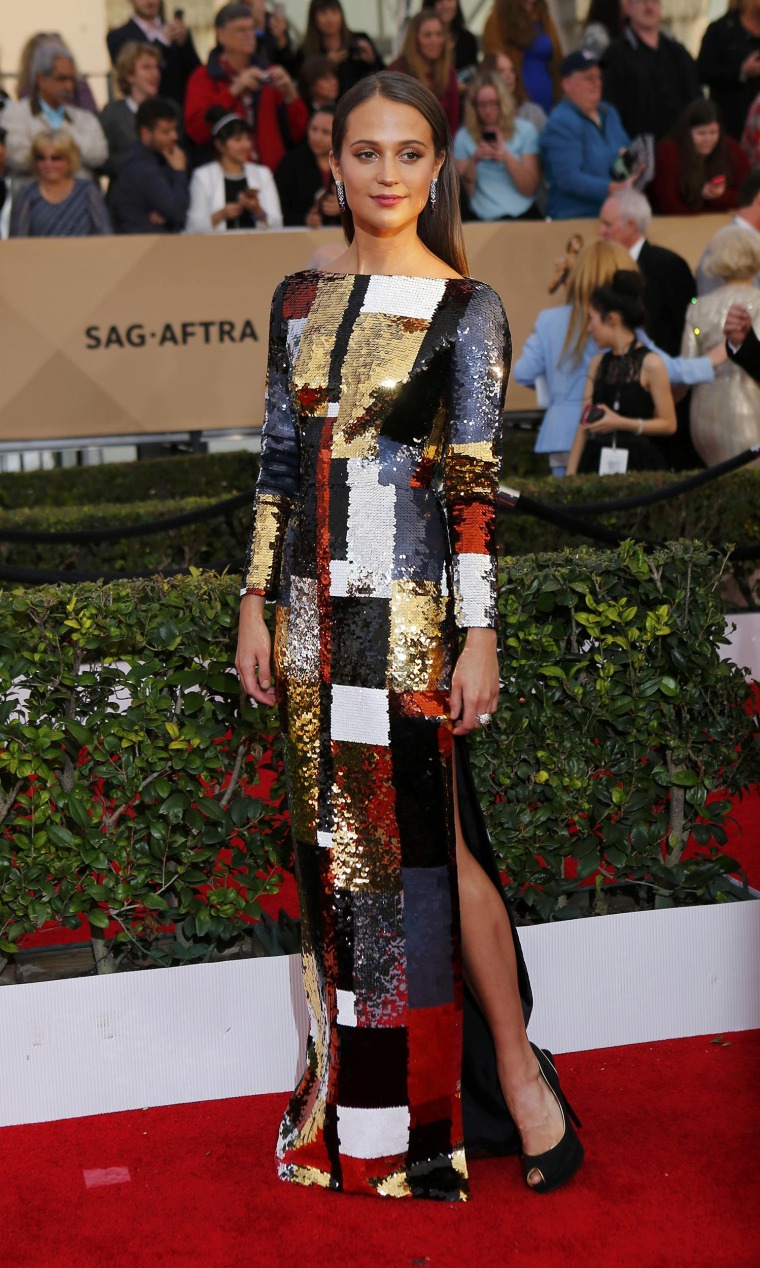 In a dazzling-beyond-words Louis Vuitton gown, Alicia Vikander of "The Danish Girl" not only sparkled and shined; she showed some leg, too.
Anna Faris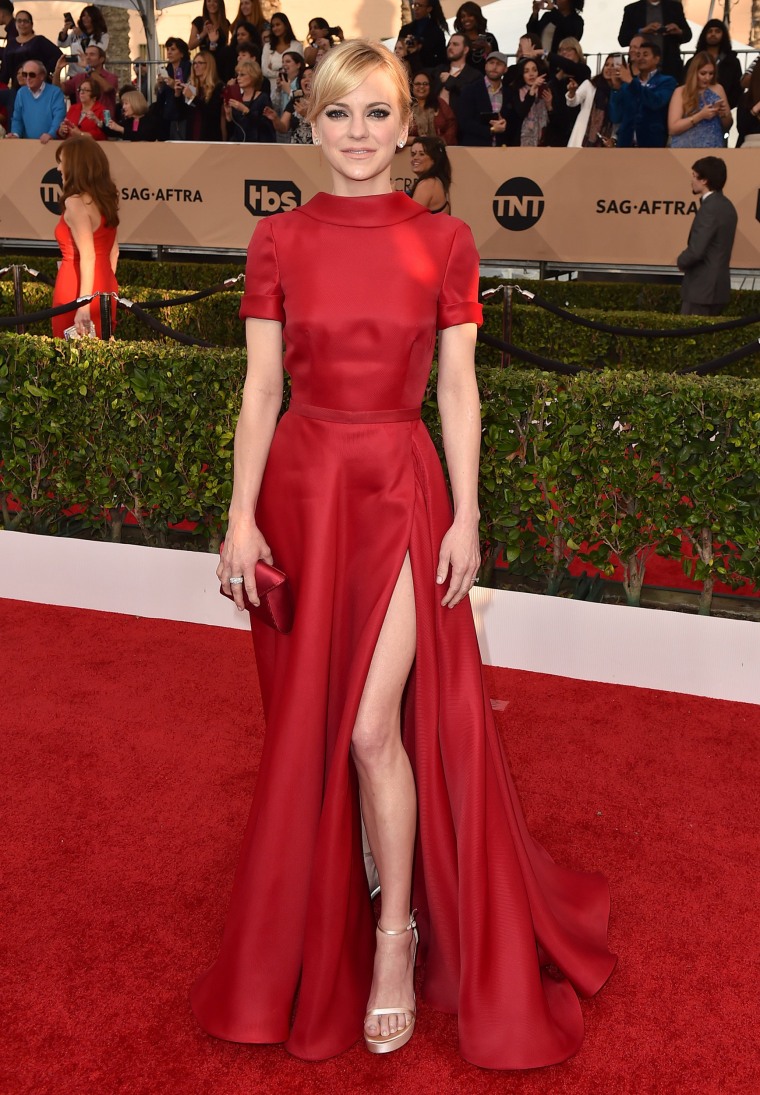 We love that Faris took a risk with the high neckline and complementary thigh-high slit in her Naeem Khan gown. It certainly showed off her gold Stuart Weitzman shoes.
Brie Larson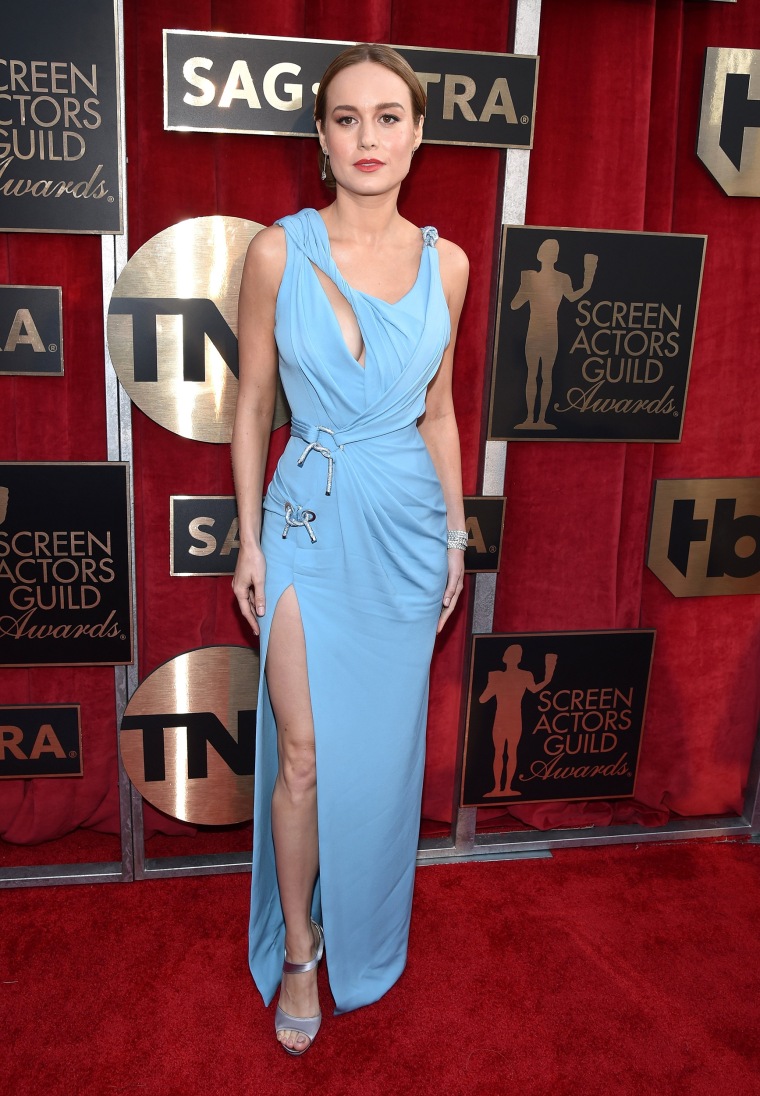 The "Room" star and SAG Award winner made a bold statement in this multi-layered, Grecian-inspired dress by Versace.
Emilia Clarke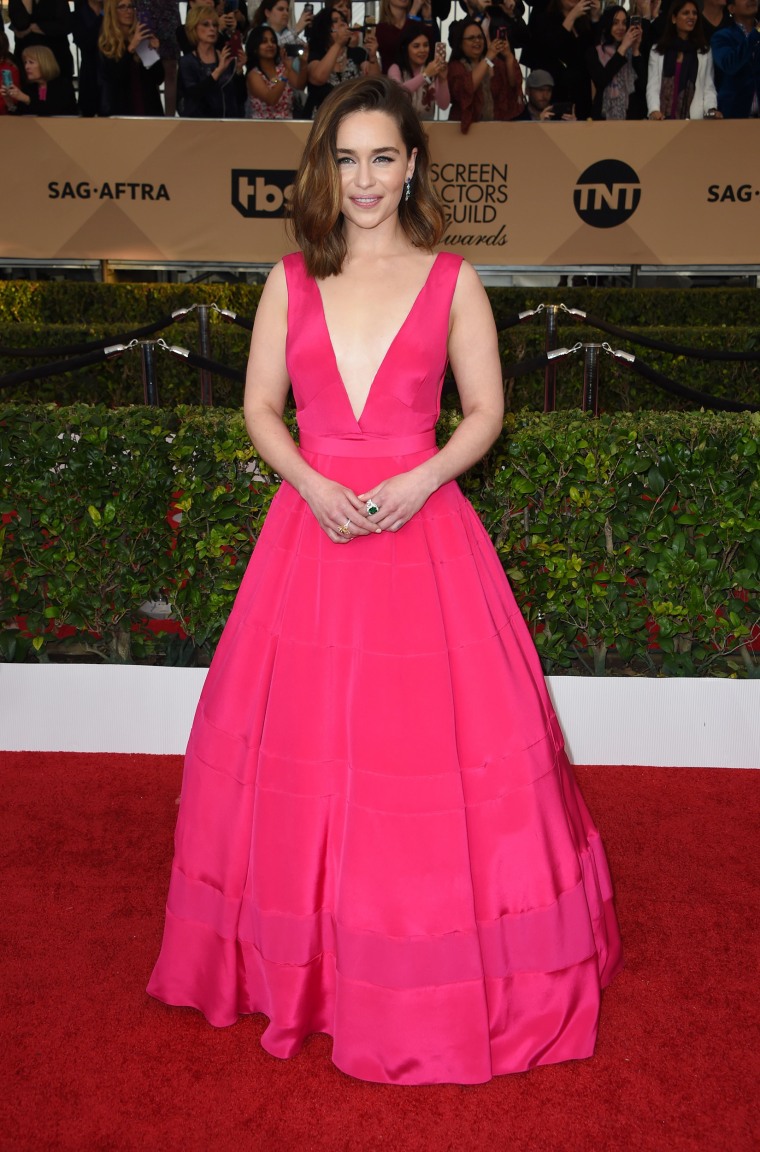 Bold pink Dior? Yes, yes, yes. Clarke outdid herself in this low-cut number with minimal jewelry.
Helen Mirren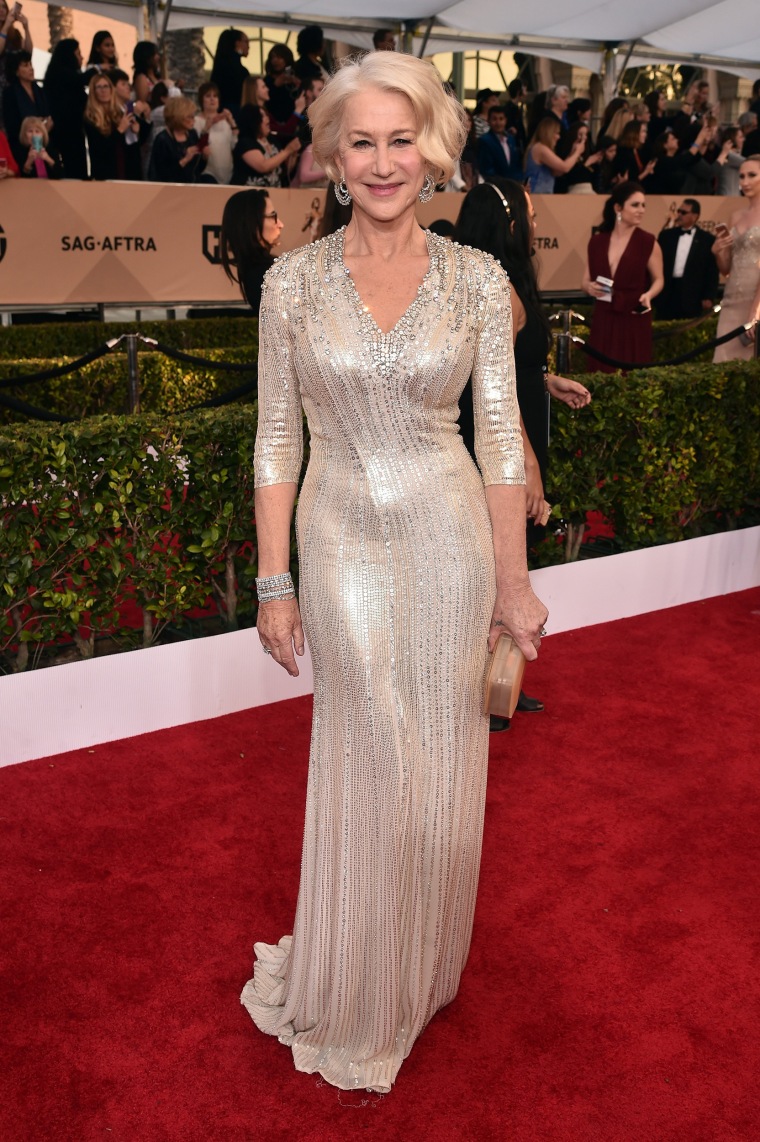 Mirren wowed once again in a sparkling Jenny Packham dress.
Jessica Pare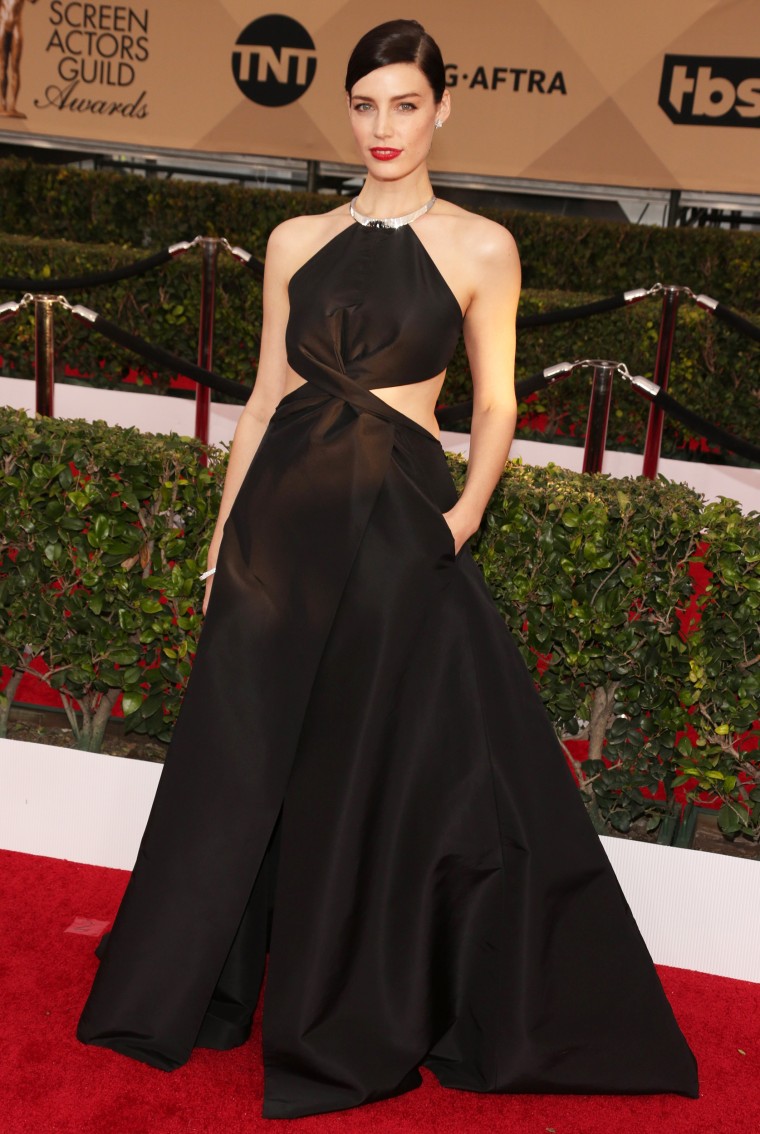 Pare gave old Hollywood a run for its money last night in this cut-out, twisting black gown with a gorgeous silver neckline and a clean-swept updo.
Kiernan Shipka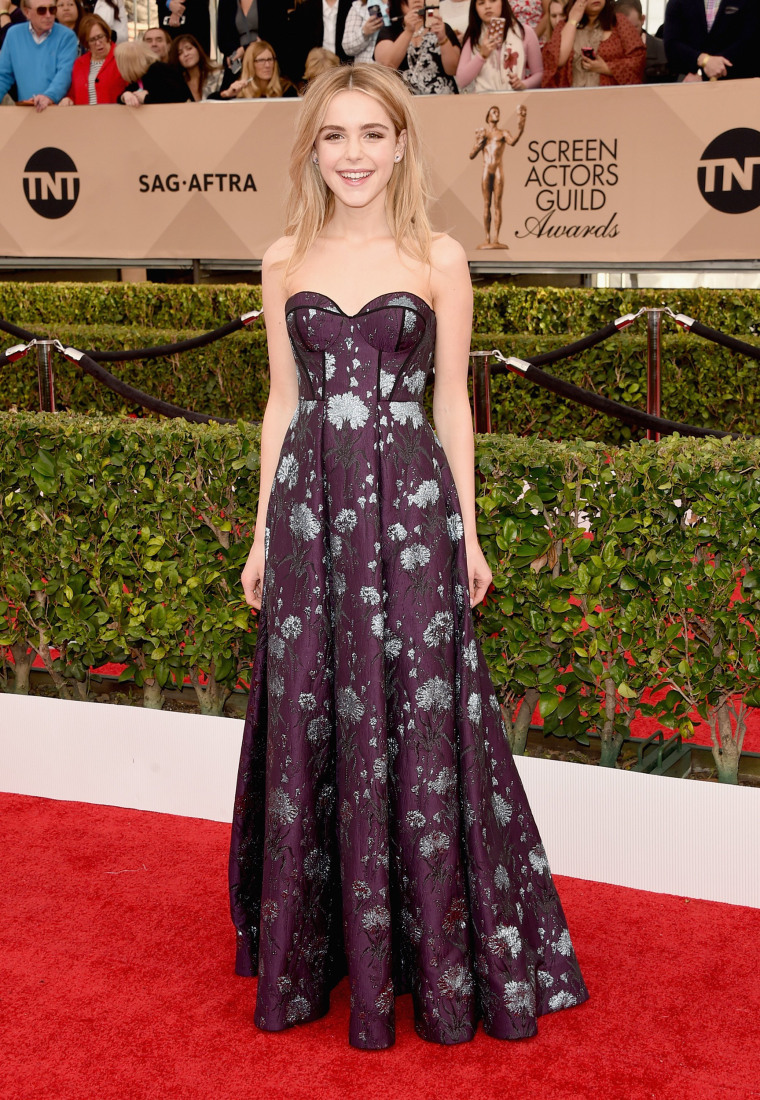 Flowers were the name of the game at the Awards, with Shipka opting for a floor-length Erdem gown in an unlikely but lovely combination of pale blue and deep purple.
Kristen Wiig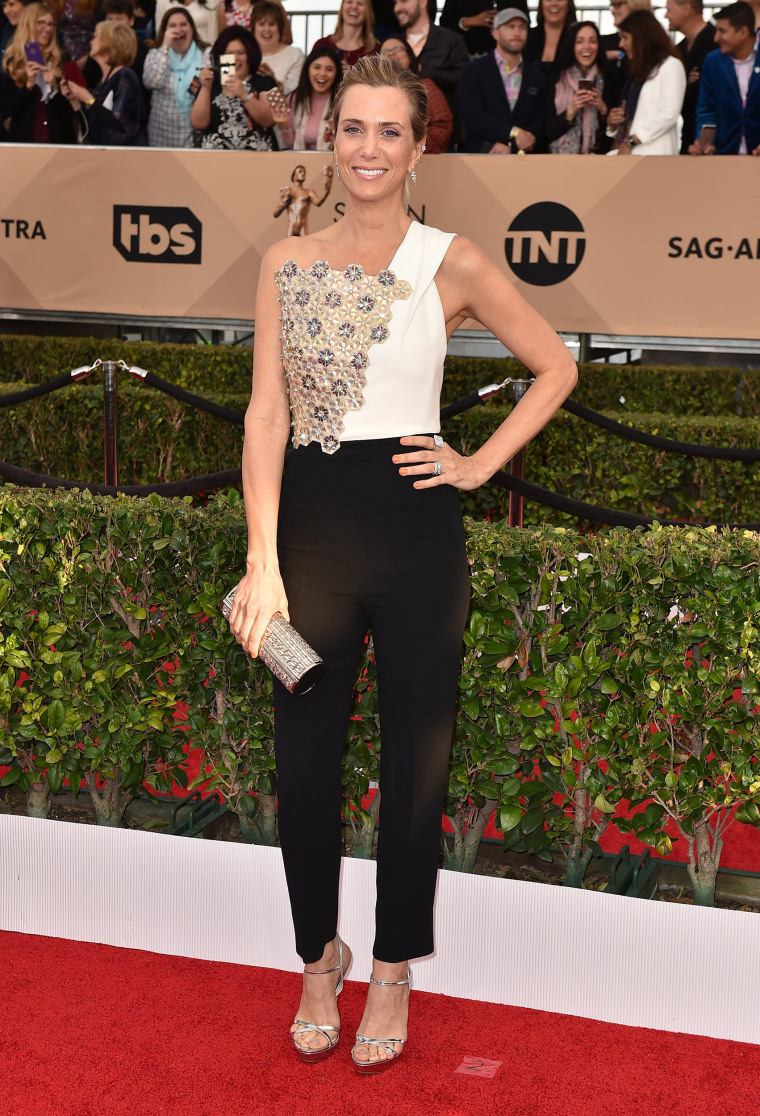 Wiig opted for a Roland Mouret jumpsuit, adding a touch of glitz with her Jimmy Choo clutch and Miu Miu shoes.
Laverne Cox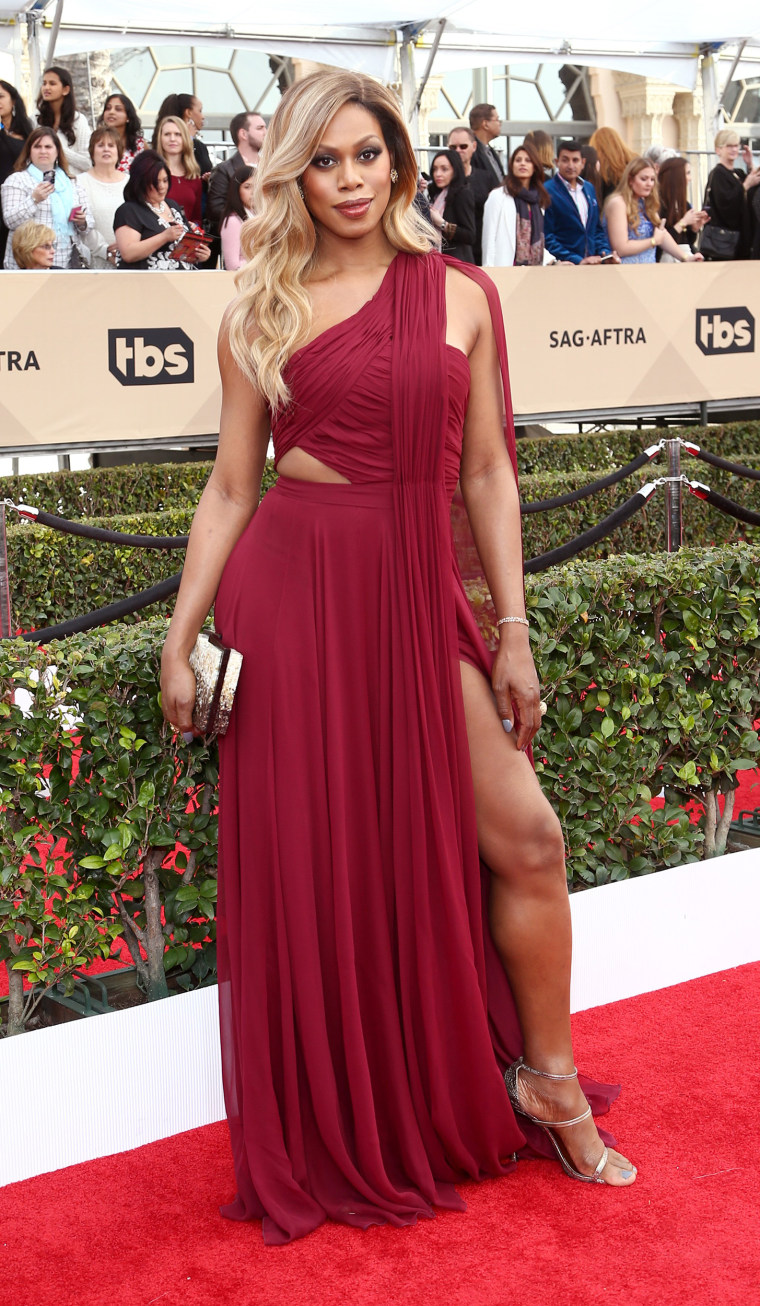 Cut-outs, a little leg and flowing blonde looks? We'll take it! Cox dazzled in this red number from Atelier Prabal Gurung.
Naomi Watts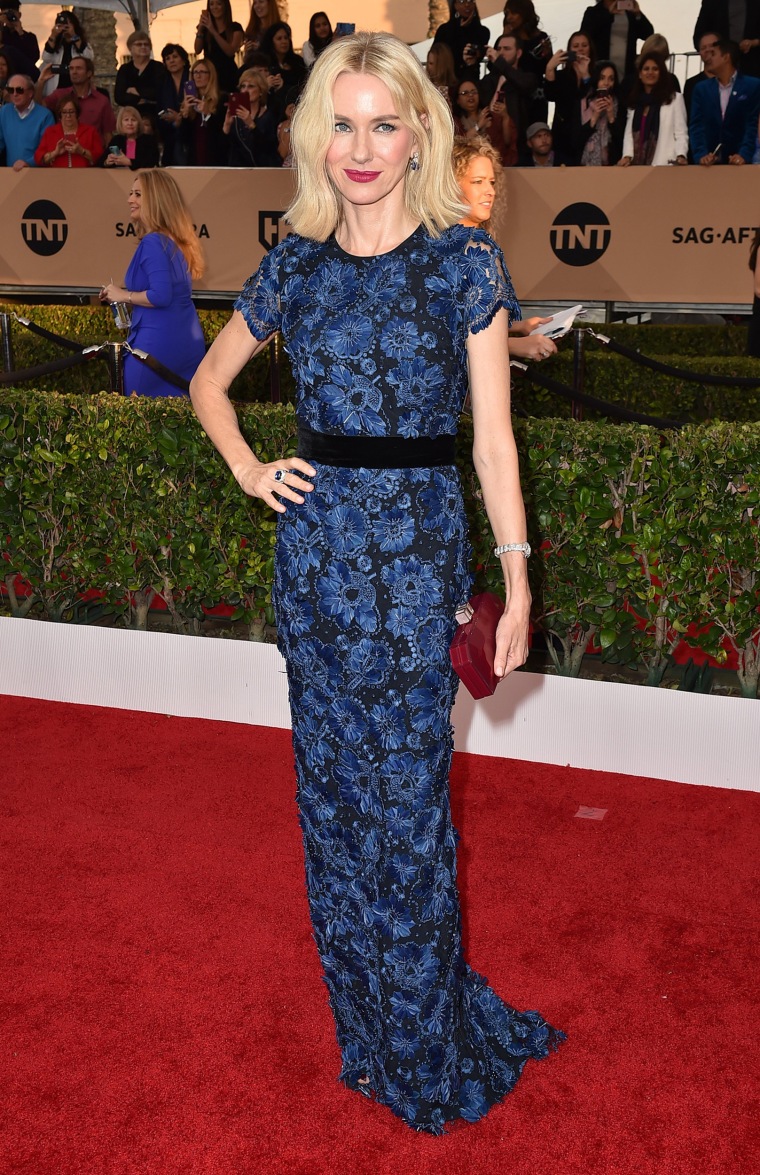 In blue Burberry and a slightly undone 'do, Watts opted for a more classic look — and we'd say it went over particularly well.
Rachel McAdams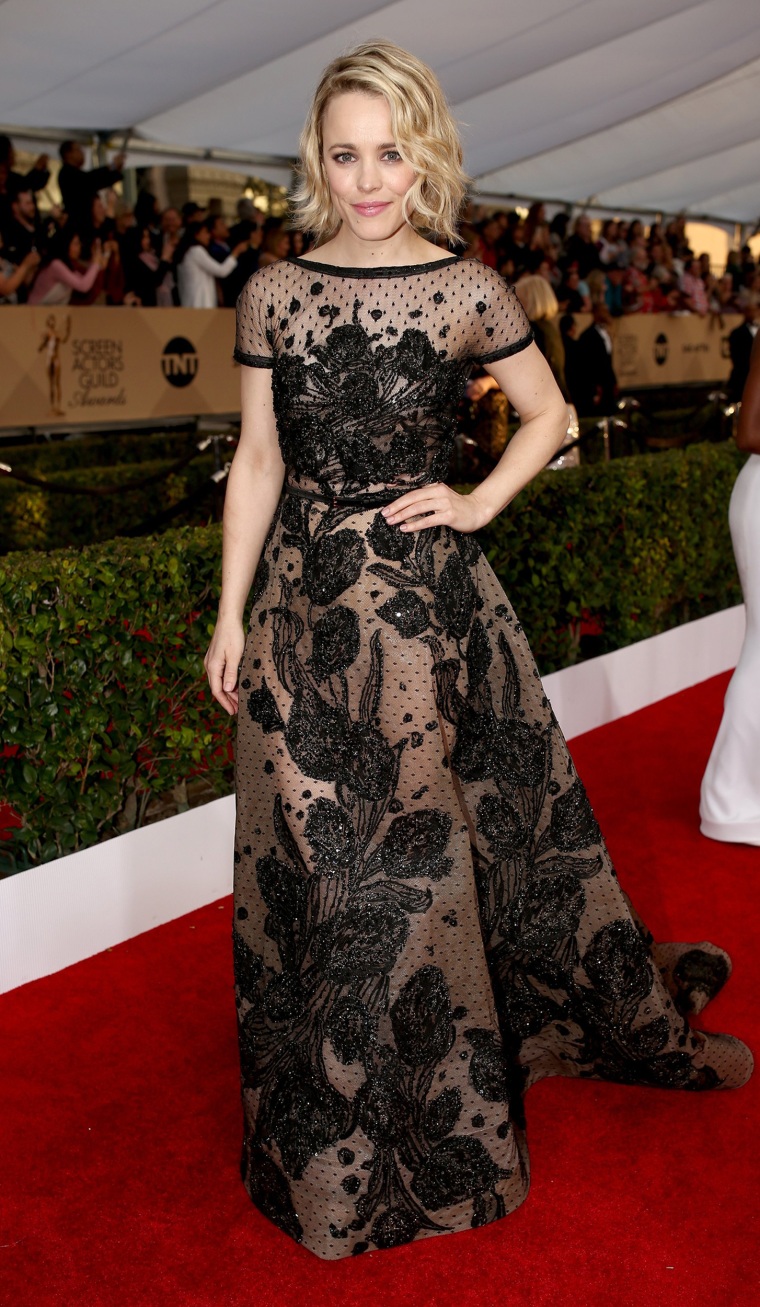 The "Spotlight" star stunned in a flowing Elie Saab gown embroidered with sparkling statement flowers and dotted lace.
Rooney Mara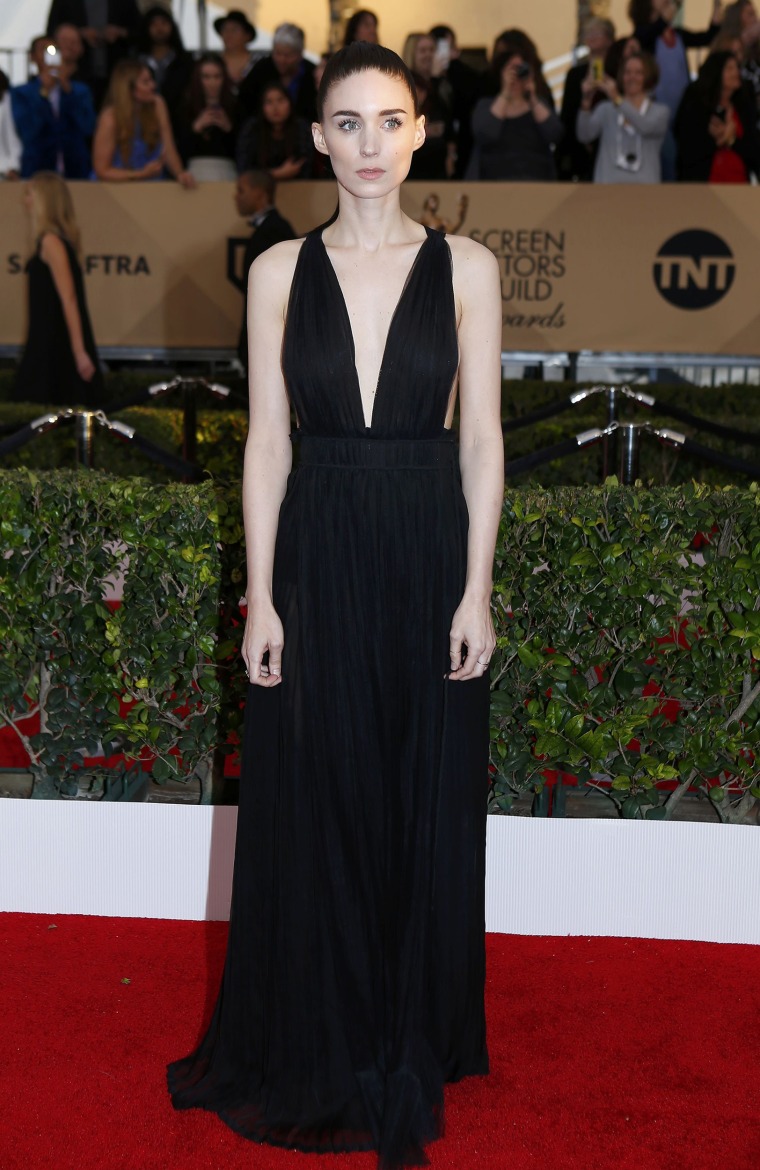 As always, Mara was striking in this very simple and entirely unadorned Valentino number.
Saoirse Ronan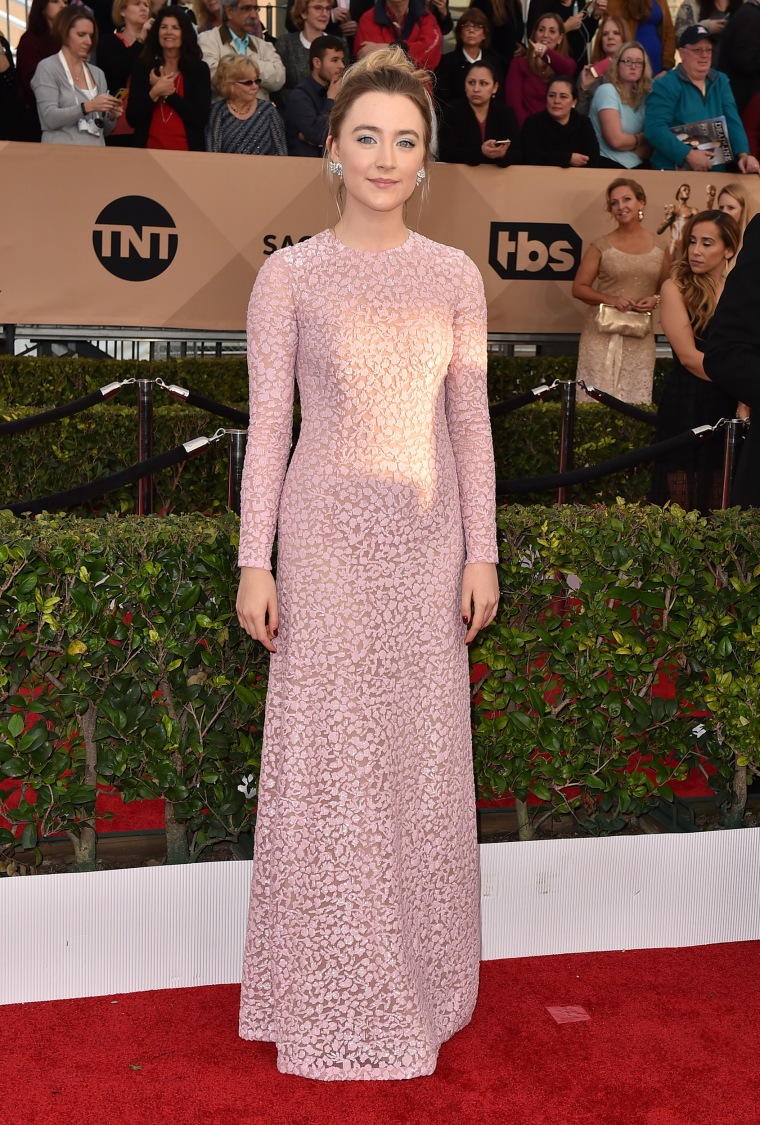 Ronan, who made waves with her "Brooklyn" performance, wore a simple, long-sleeved Michael Kors gown with a just-polished-enough updo to complement it.
Sofia Vergara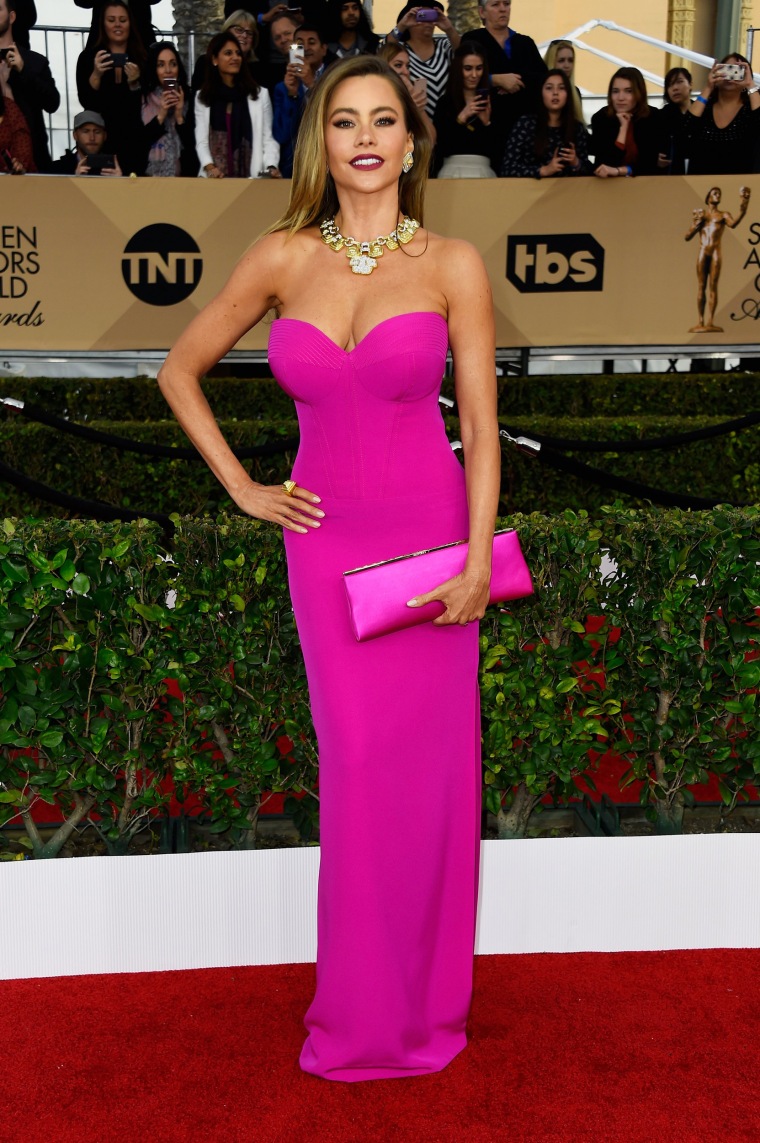 In a brighter-than-bright pink Vera Wang gown we're sure no one else could pull off, Vergara turned heads on this year's red carpet.
Tina Fey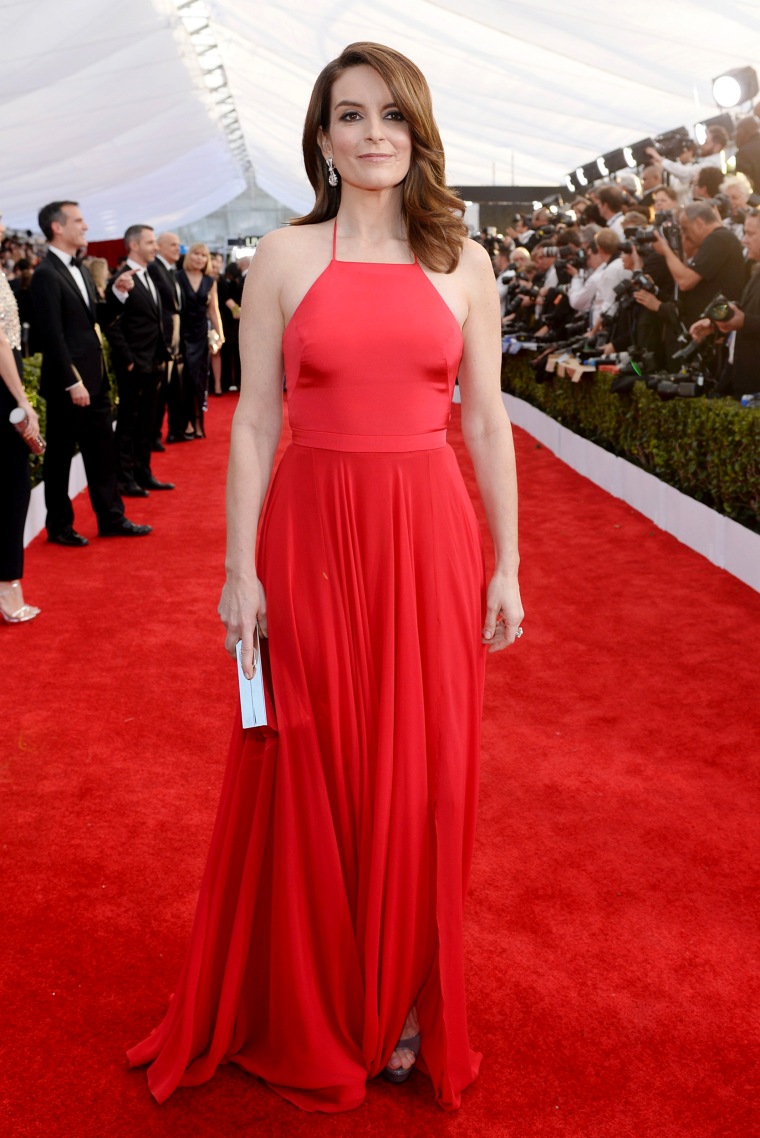 Fey's unaffected Prabal Gurung dress was the perfect choice — after all, her awesome personality is enough of an embellishment.
Uzo Aduba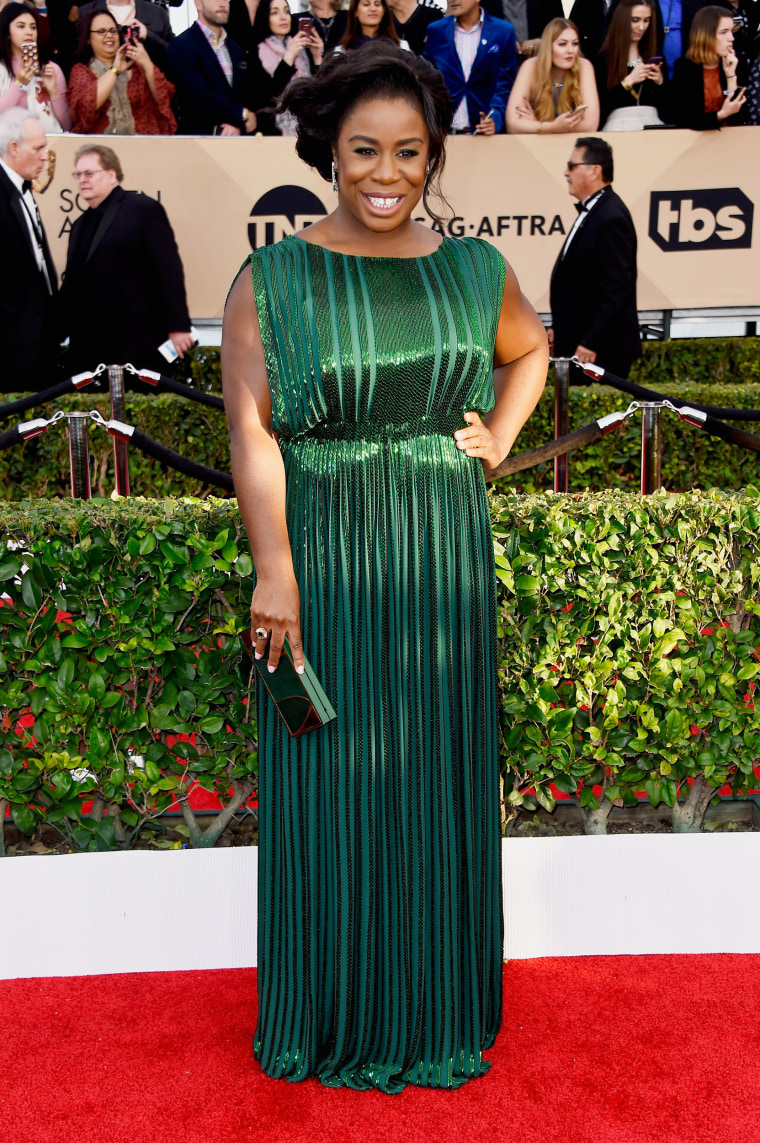 Fun, eye-catching and glittering, Aduba's Zac Posen green gown was almost as fabulous as she is — and hearkened back to one of her latest projects, NBC's "The Wiz Live!".
Viola Davis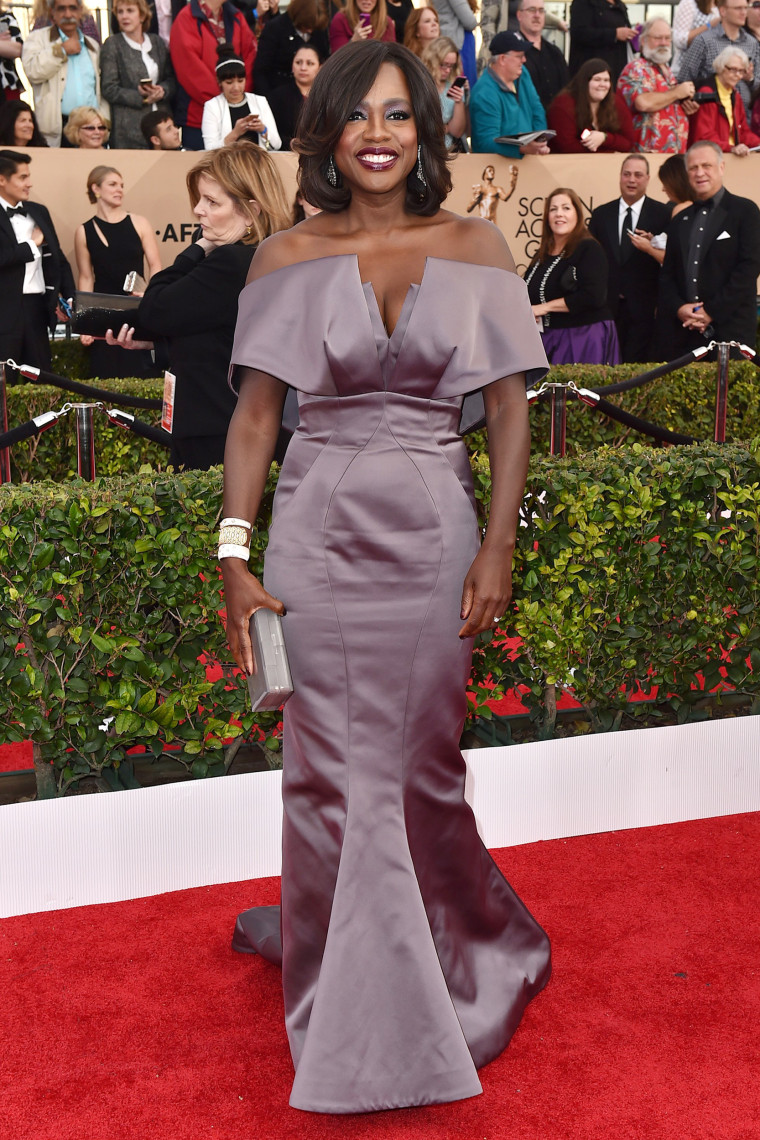 Davis' fitted Zac Posen gown was the perfect choice for the occasion, and the shoulder-baring top, coupled with her dramatic makeup, had us swooning.