A lot has changed in the 15 years since Renée Zellweger charmed and delighted us by turning from a drawling Texan into quirky Brit, Bridget Jones. For one thing, both character and her Oscar-winning portrayer have gotten 15 years older.
But both of them are owning those changes. Take Zellweger: After being the subject of much public, critical discussion over her appearance recently, she fought back with a fiery column in The Huffington Post.
And as she told TODAY's Savannah Guthrie Wednesday, "it felt real good" to get her thoughts off her chest, and defend the fact that she's now a 47-year-old actress.
MORE: Renée Zellweger fights back against surgery rumors: 'We can do better'
"It's something that I've had conversations with my friends about for a very long time," she said. "It didn't feel necessary to me to speak about it until very recently and yeah, it did feel good."
Know what also felt good? Seeing how amazing she looked at a special luncheon with a Q&A moderated by Guthrie on Tuesday ahead of the New York City premiere. Just look at that white dress!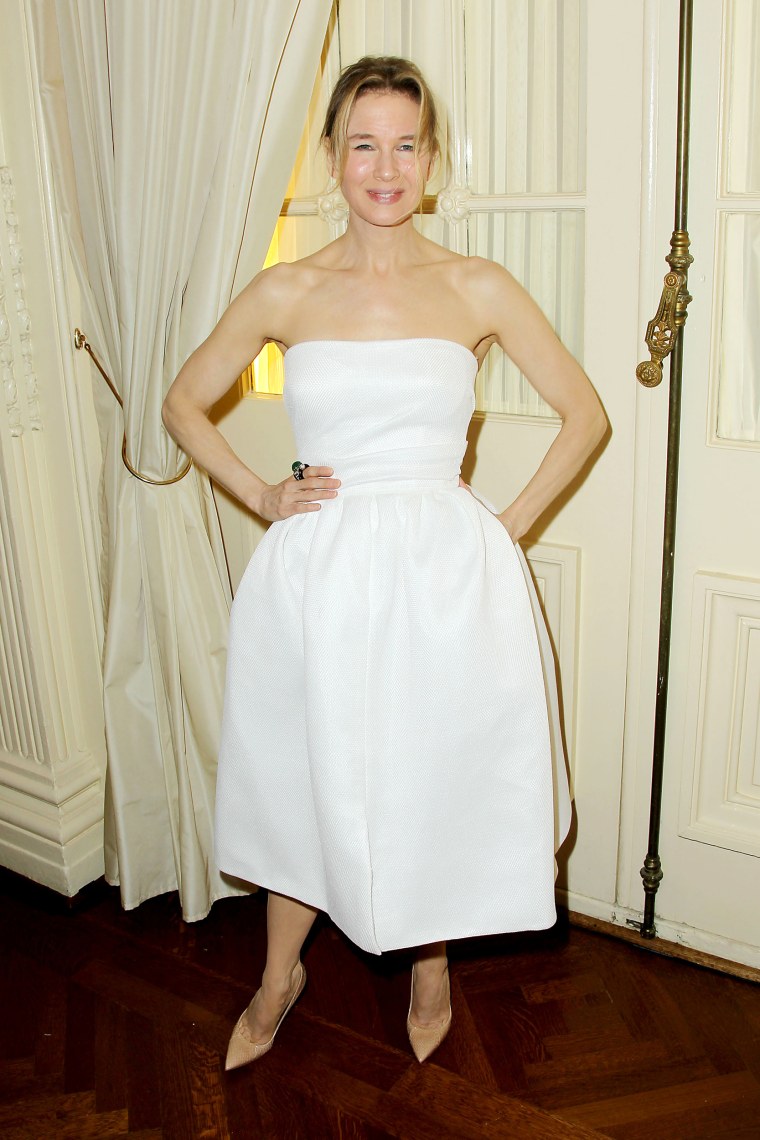 As for Bridget, the changes in her life are seismic on a different level. After all, the newest installment in the franchise, "Bridget Jones's Baby," focuses on her pregnancy and how no one knows whether the dad is longtime love and ex Mark (Colin Firth) or new love interest Jack (Patrick Dempsey).
But there's something else different about Jones: She's reached her goal weight in the film, with surprising results.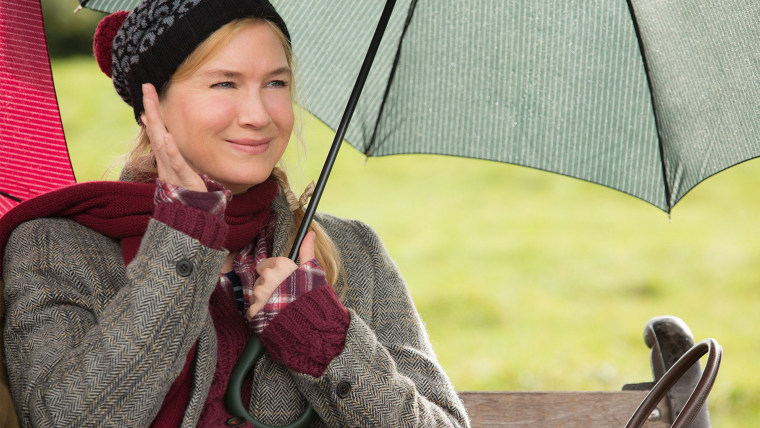 MORE: Who's the dad in 'Bridget Jones's Baby'? Renée Zellweger (still!) doesn't know
"I wasn't sure about that, because I never thought she had a weight issue," said Zellweger. "But I had long conversations with Sharon Maguire, the director, about that and she said, 'No, in deciding how we show that she's evolved, let's let have her have that one thing, that one thing that she's always obsessed about, that she's always presumed was the golden ticket to her happiness and let it have no bearing on her life at all.' And I kind of liked the message in that."
In the end, the fact is we like Bridget — and Renee — just how they are: funny and fearless!
Follow Randee Dawn on Twitter.