Let's throw it back to the '60s! Things got groovy on TODAY Wednesday when Tamron Hall wore a black-and-white pussy-bow blouse with a mustard yellow skirt and jacket.
Known for her trendy style and fashion-forward outfits, it's no surprise that Tamron took work chic to a whole new level. While she was inspired by Johnny Cash, we love how she made this retro look feel modern and sophisticated by going with a black-and-white contrast blouse. When is this color combination not sophisticated? The answer is pretty much never.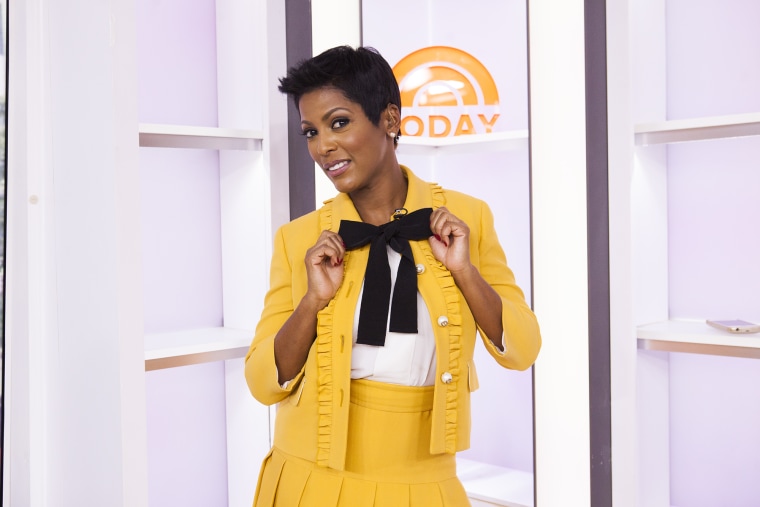 RELATED: How to wear a statement skirt: Malin Akerman rocks the fall trend
Pussy-bow blouses, named for their cat-like collars, are a great option as we head into fall because they can easily be worn with jeans or paired with a jacket and skirt like Tamron's outfit. Try one under a dress as the temperature drops and you'll be able to turn your summer sleeveless dresses into a winter staple. If you're going for the dress combo, we recommend sticking to a shift style in a stiffer fabric so it maintains some structure and doesn't feel like silky overload. You can also find dresses with a pussy bow already attached, making the look super easy to rock.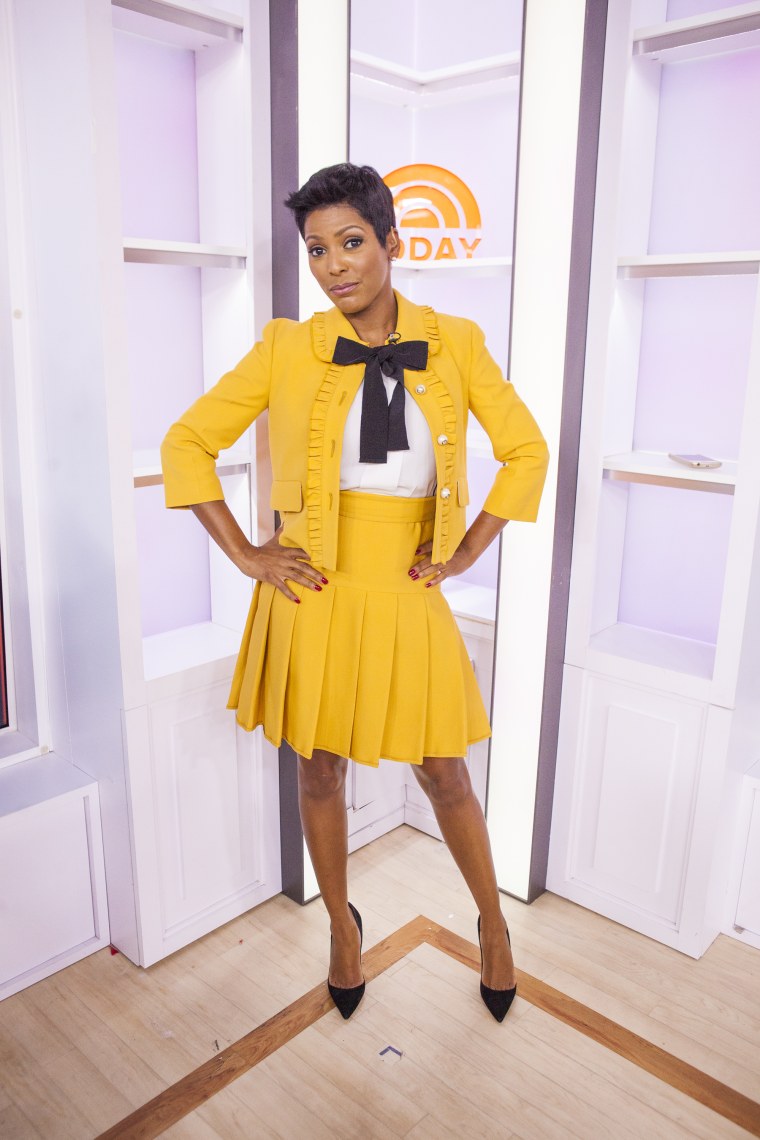 RELATED: Color blocking trend: Get the look like TODAY's Tamron Hall
The best part about this blouse is that the bow instantly adds polish, making it a great addition for a workday ensemble. It's also far from boring, which means you can easily add a pair of heels, clutch and fun earrings to head out the door for a night out. If you want to add a touch of individuality, try a blouse with a pattern; Or, if you want a wardrobe staple, go with a solid or neutral color.
RELATED: Abigail Breslin proves it's all about statement earrings on TODAY
We were so inspired by Tamron's pussy-bow blouse that we found 18 options to help you can channel your own inner Johnny Cash.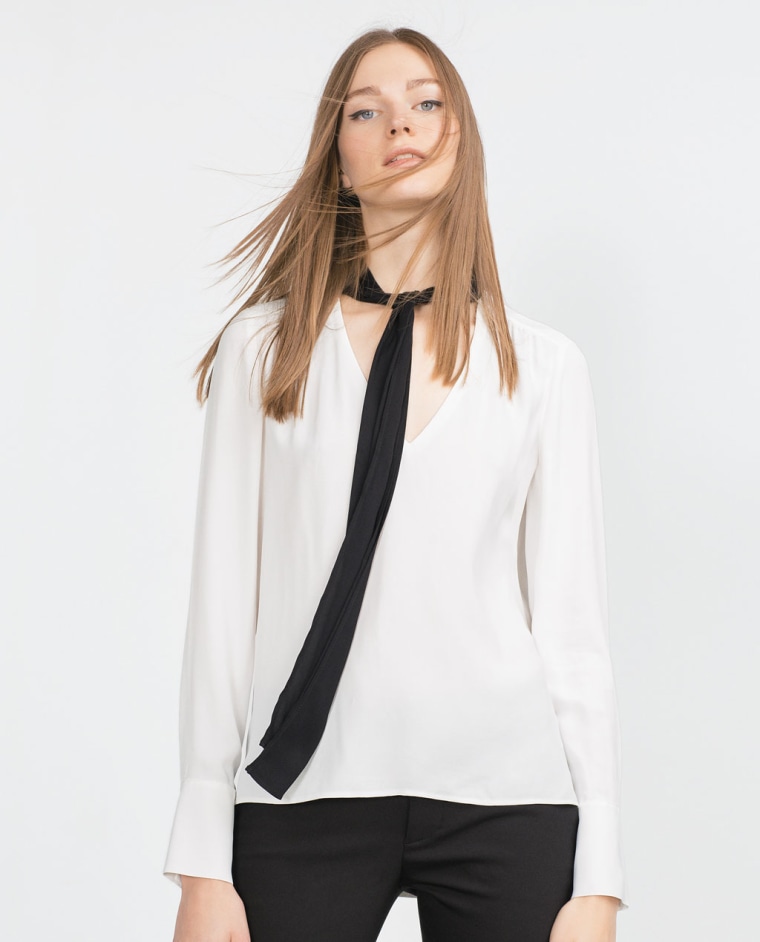 Shirt With Contrasting Bow, $69.90, Zara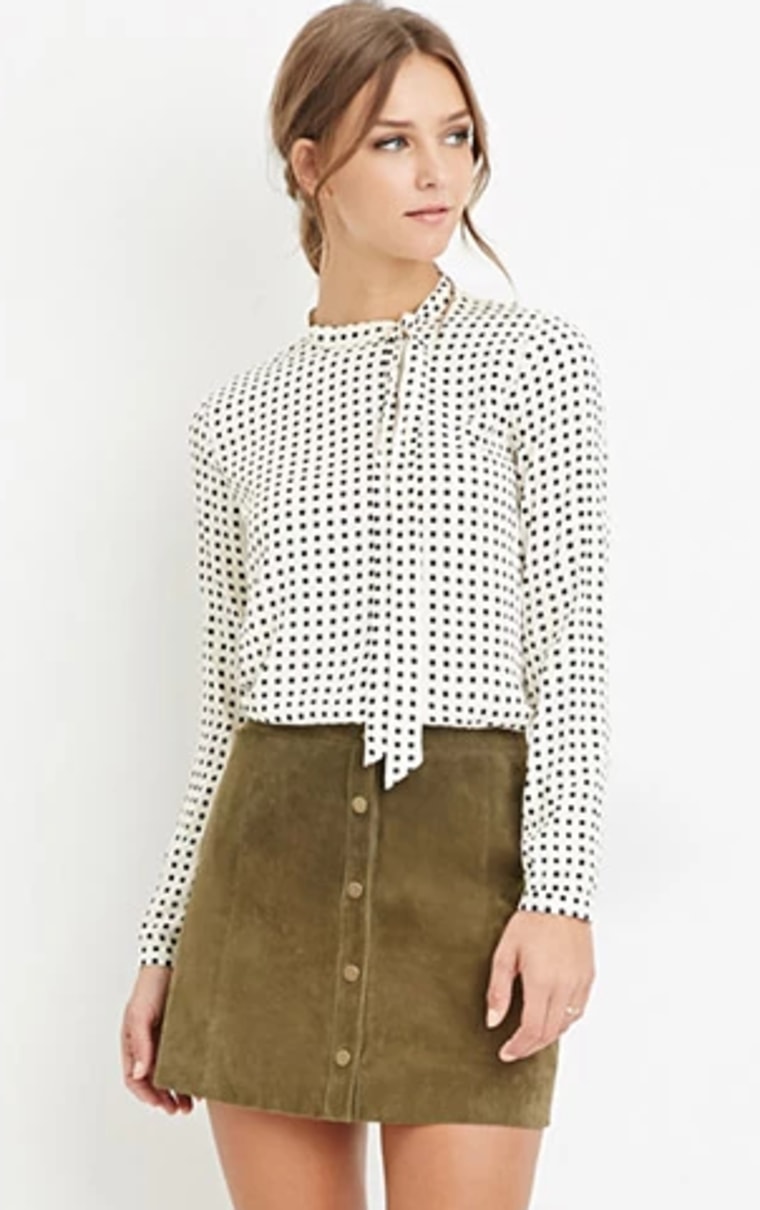 Geo Tie-Neck Blouse, $22.90, Forever 21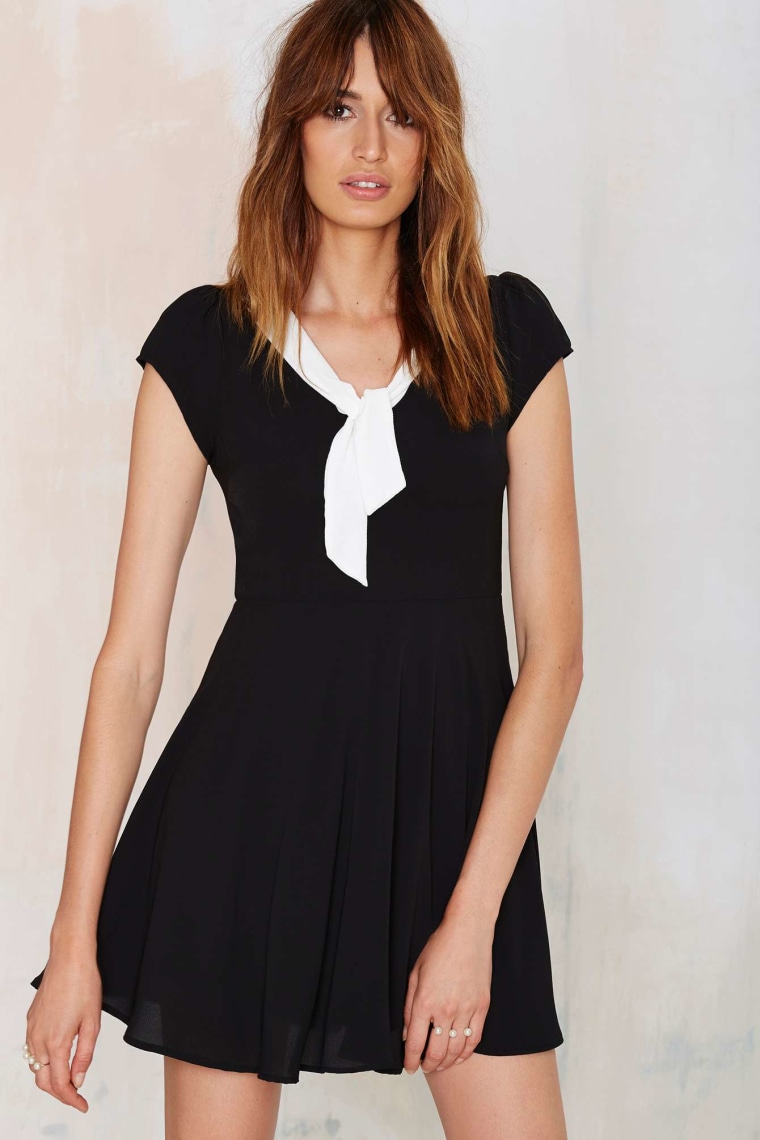 Waterloo Georgette Dress, $58.00, Nasty Gal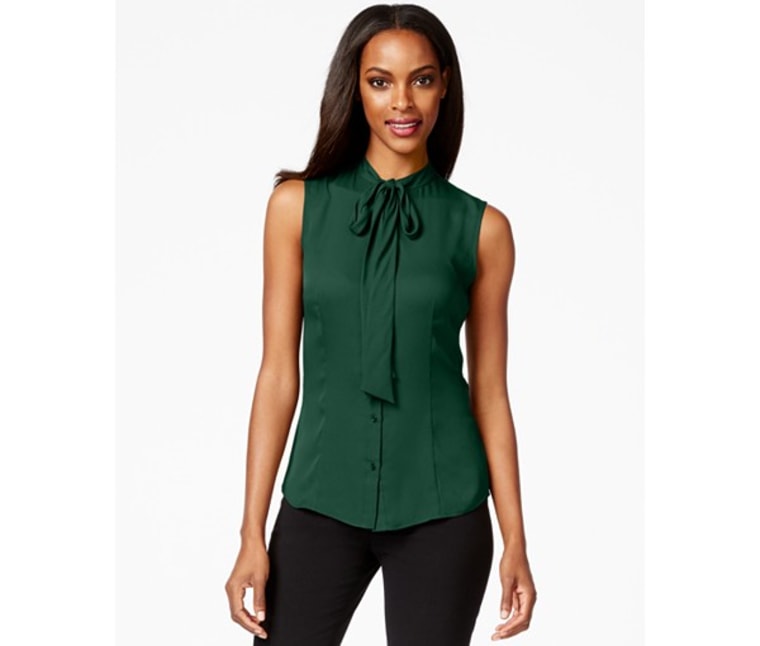 Anne Klein Sleeveless Tie-Neck Blouse, $59.99, Macy's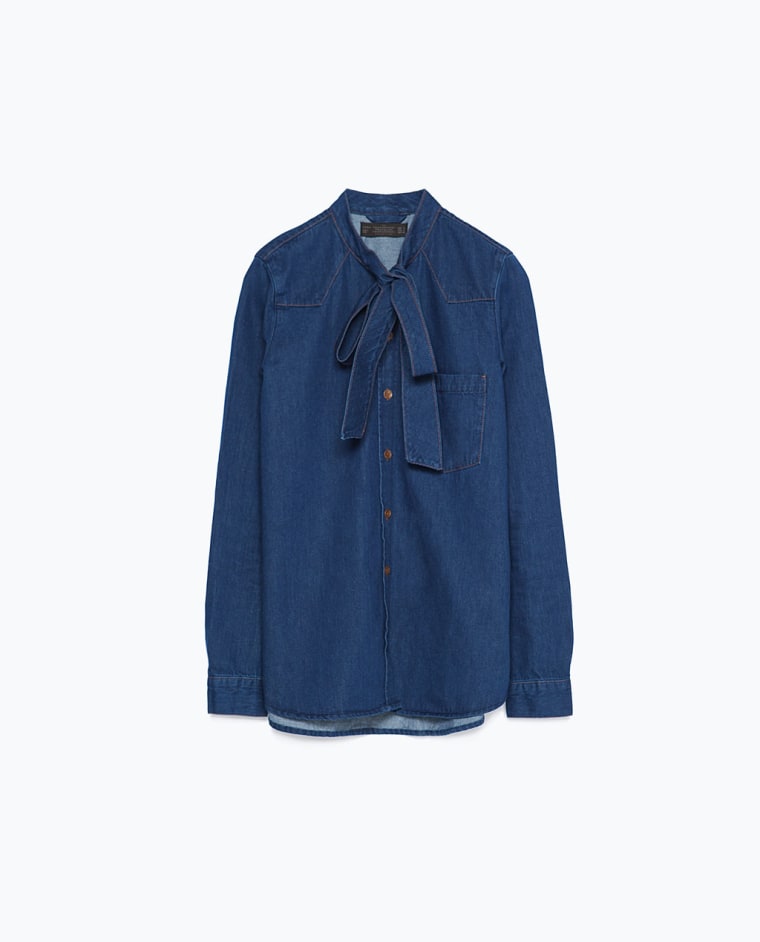 Denim Shirt With Bow, $49.90, Zara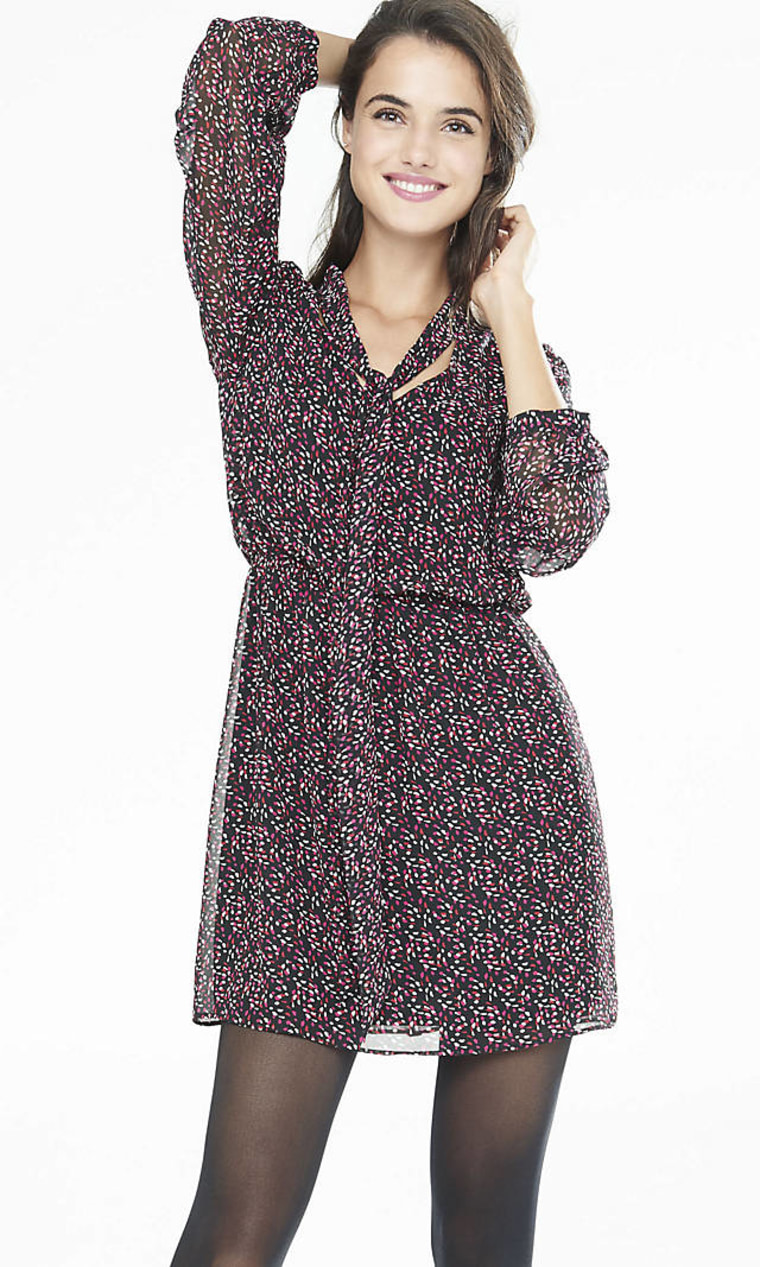 Abstract Print Long Sleeve Tie Neck Dress, $69.90, Express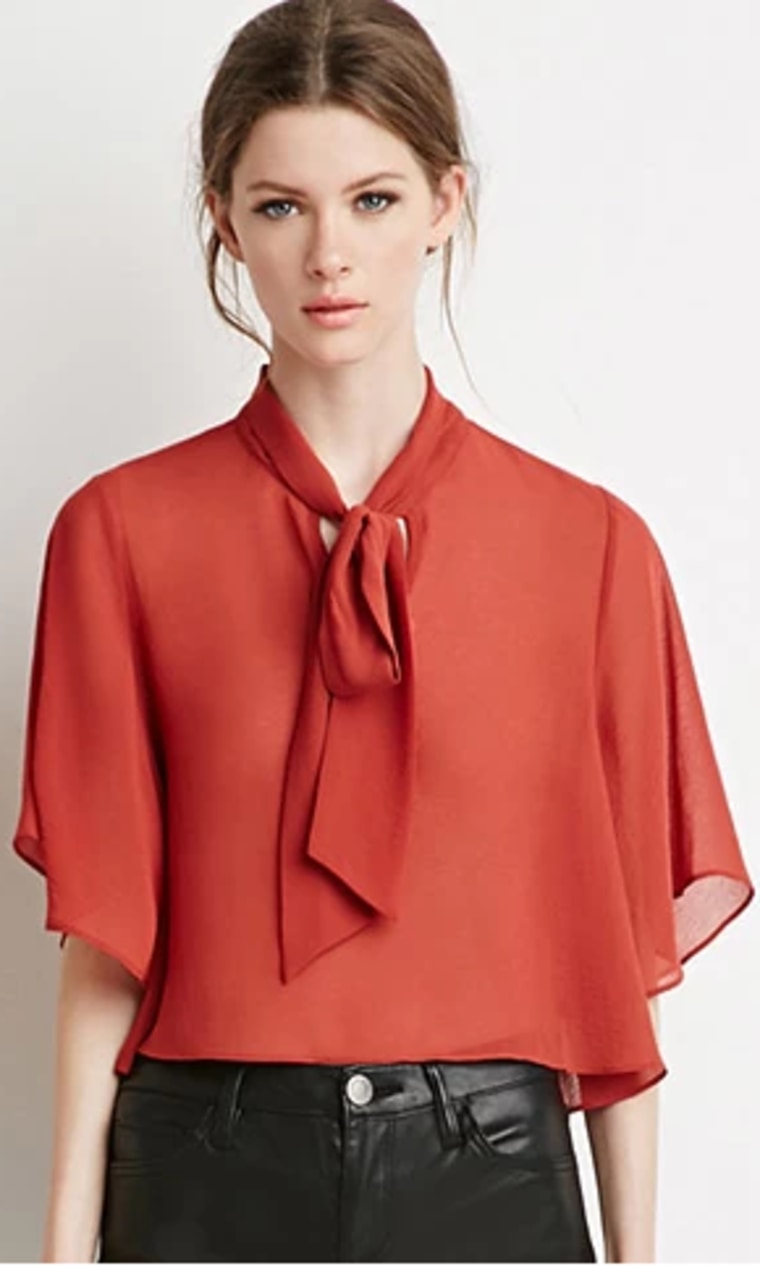 Contemporary Self-Tie Neck Cropped Blouse, $17.90, Forever 21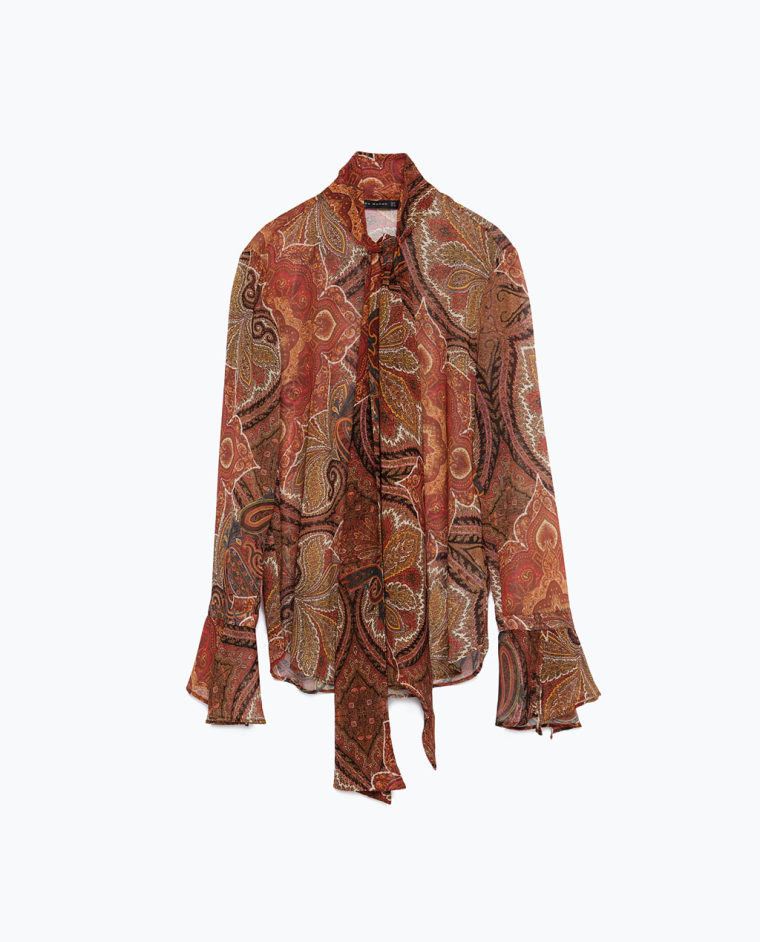 Printed Blouse, $69.90, Zara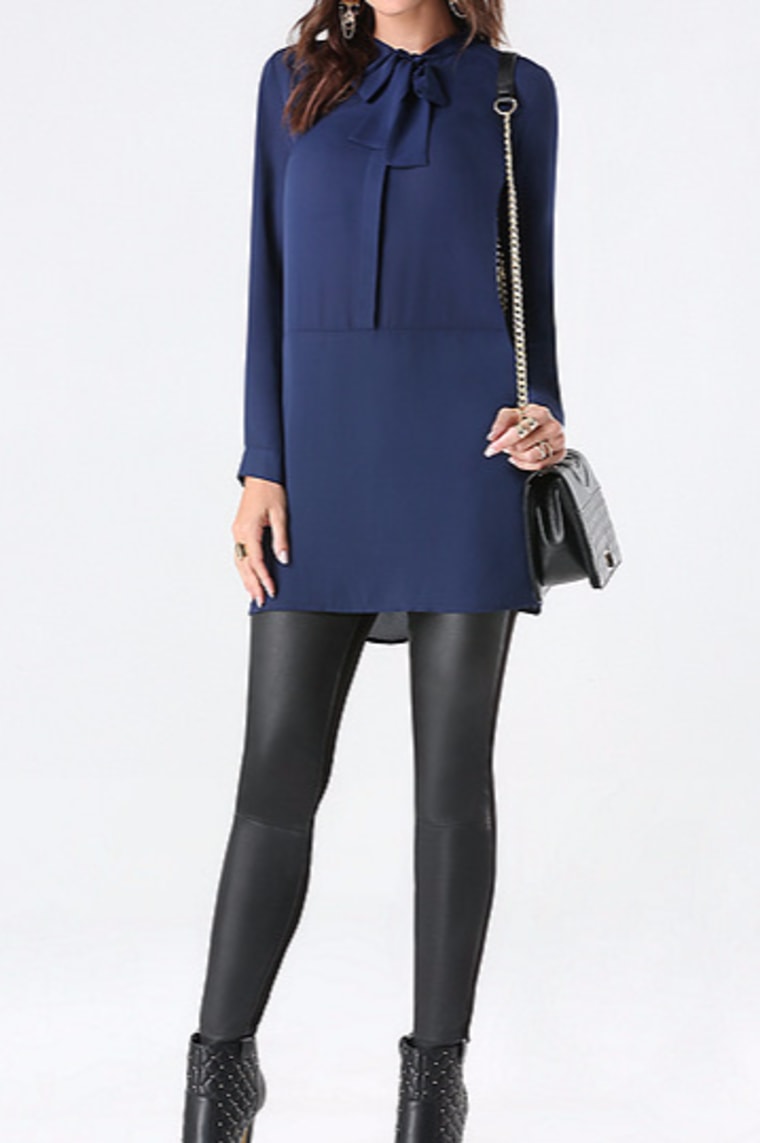 Tie Neck Tunic, $79.00, bebe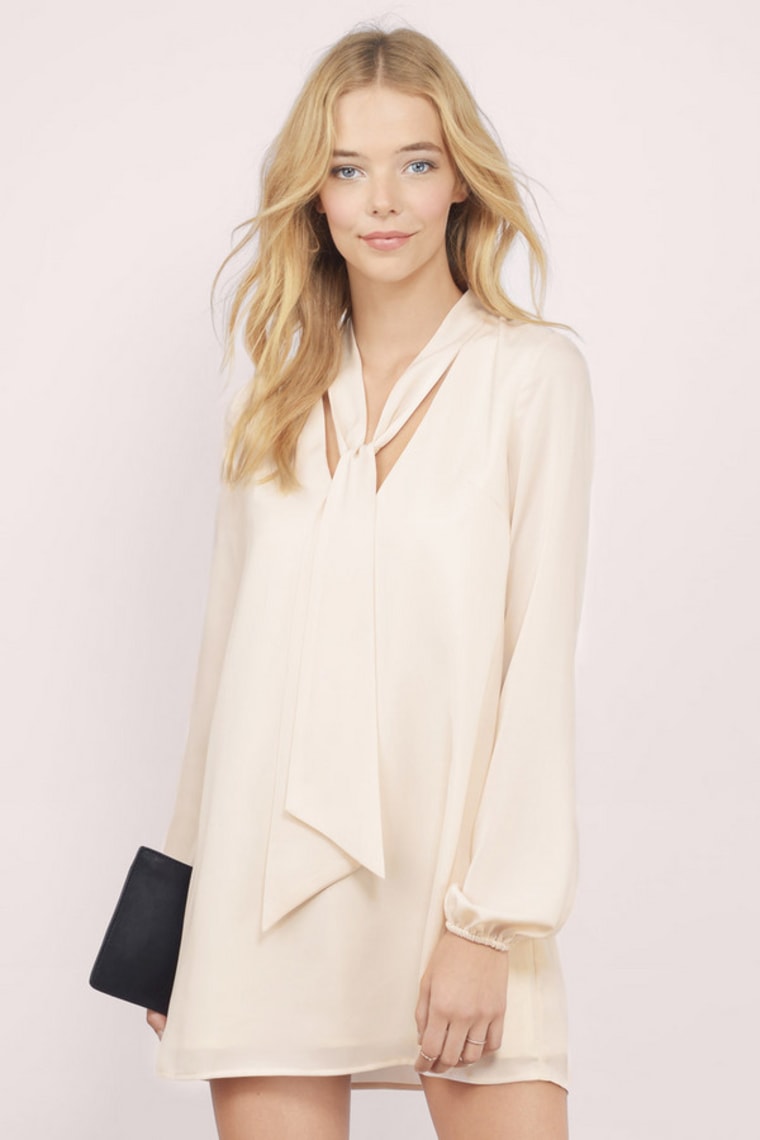 All Tied Up Shift Dress, $44.00, Tobi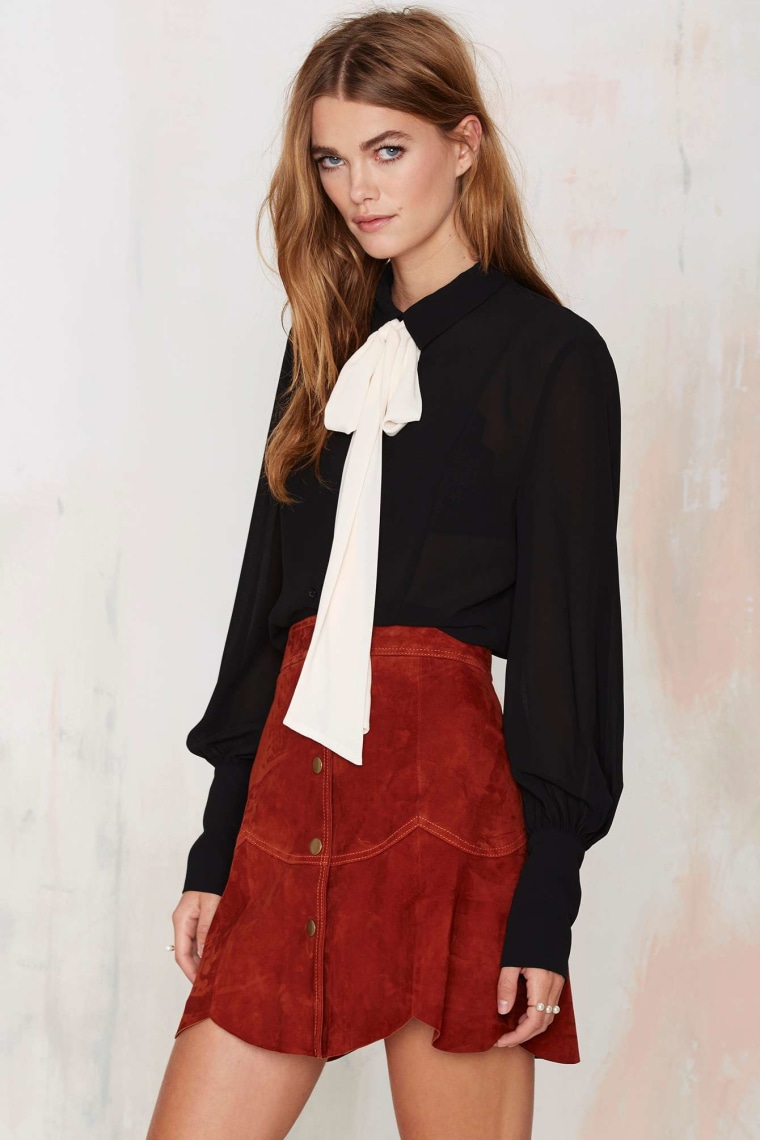 Nasty Gal Mademoiselle Pussy Bow Blouse - Black, $58.00, Nasty Gal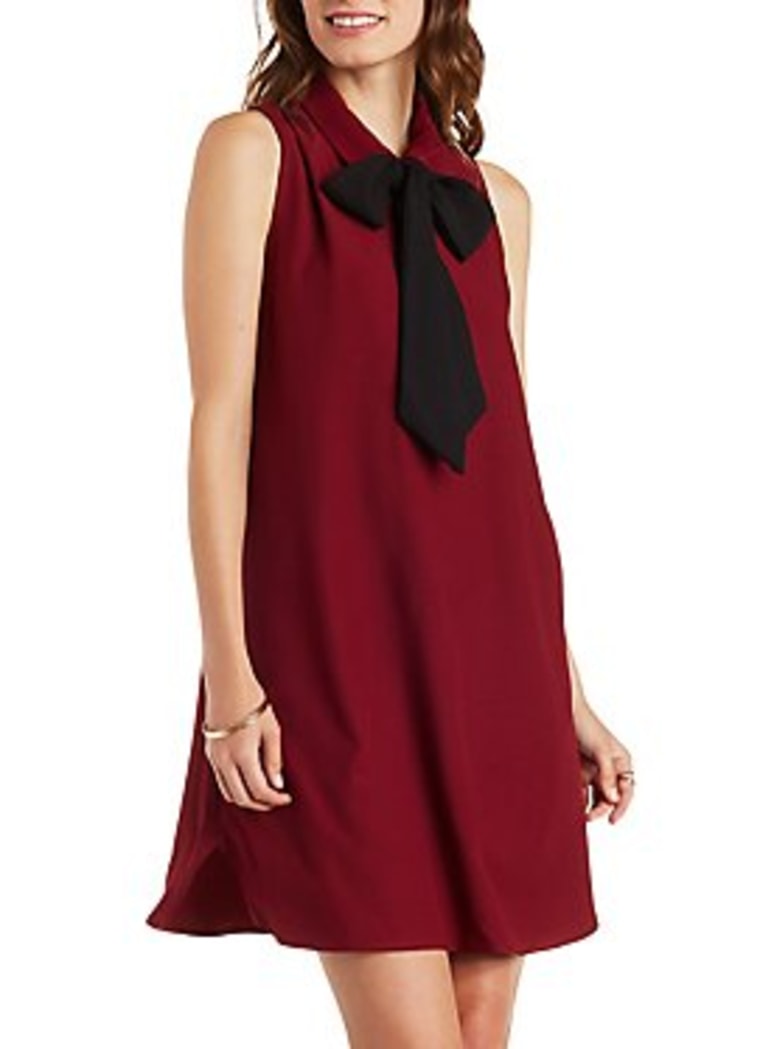 Tie Neck Shift Dress, $28.99, Charlotte Russe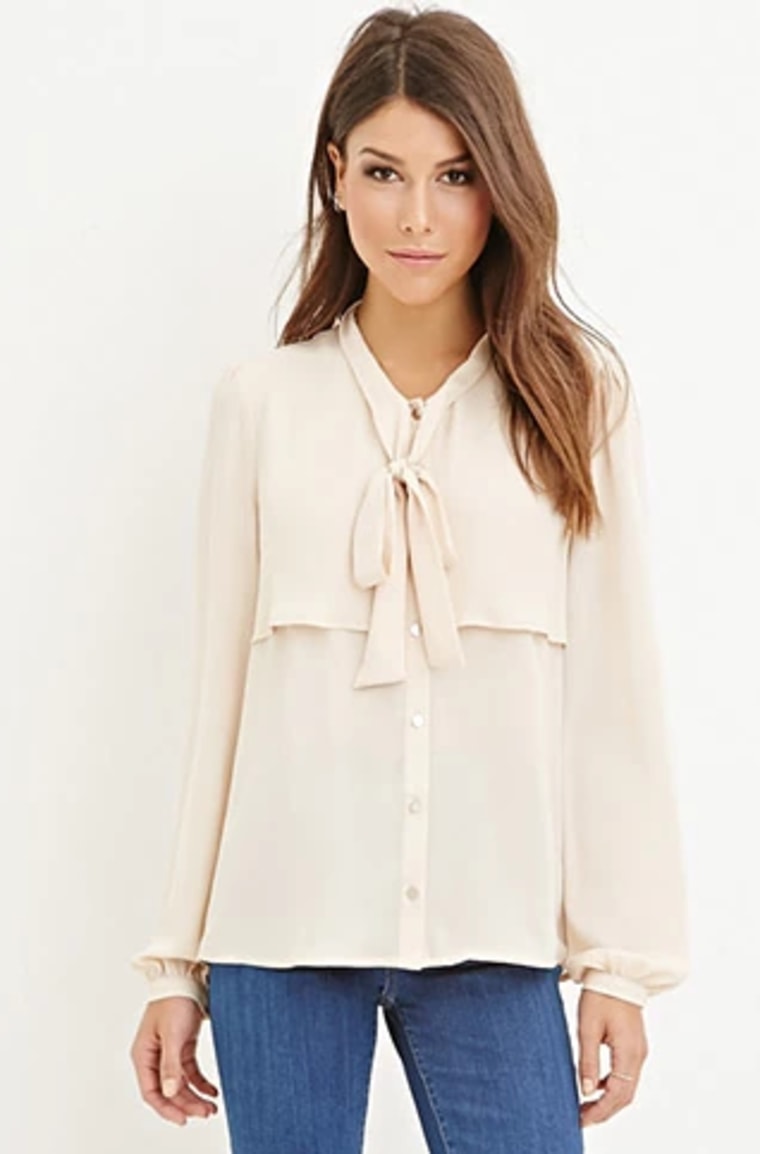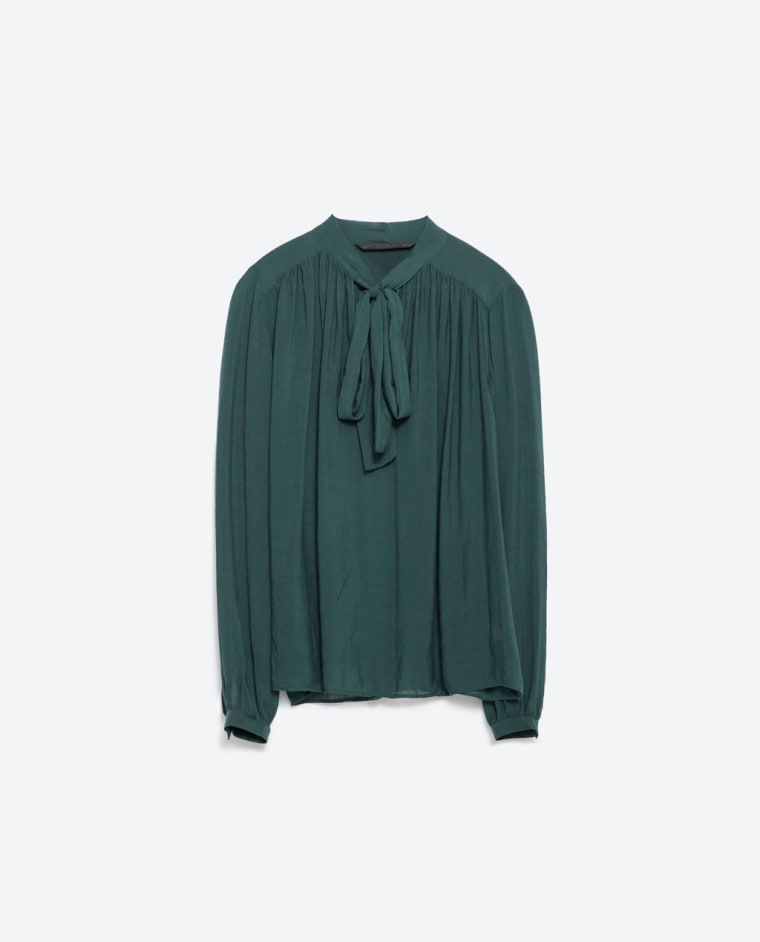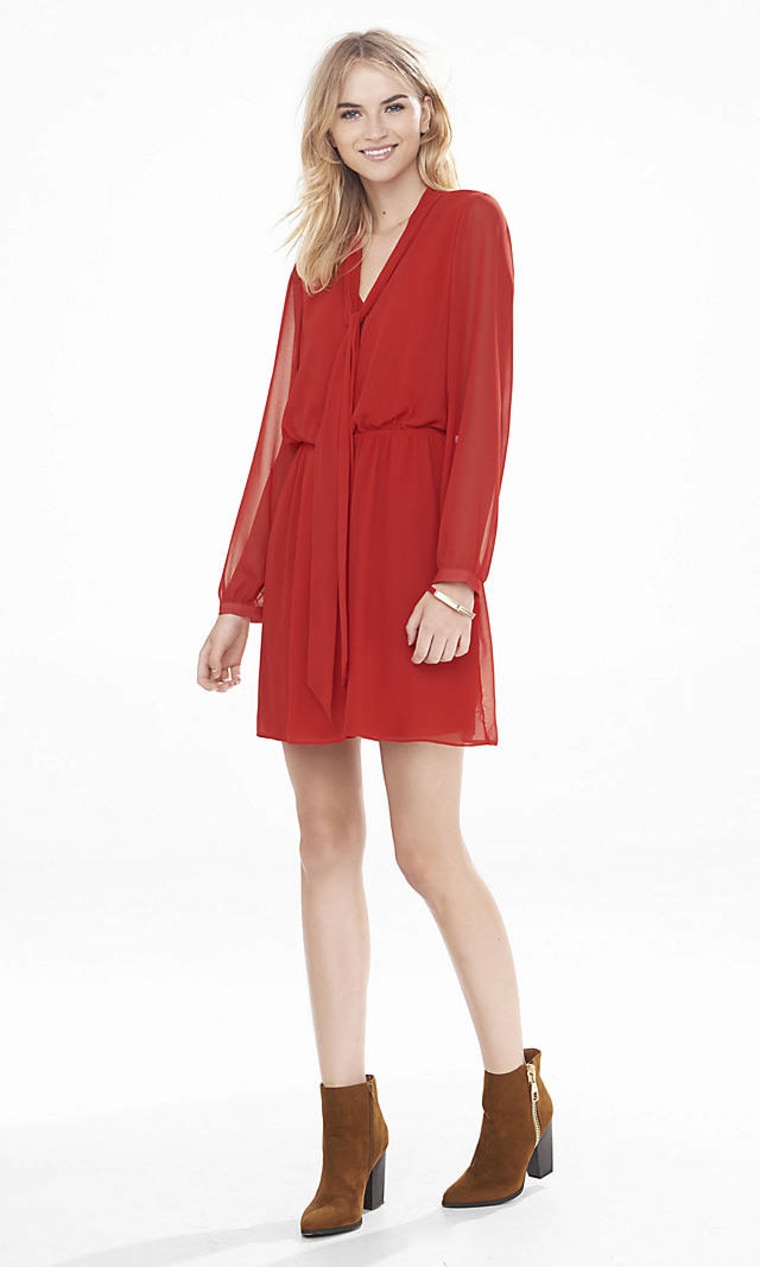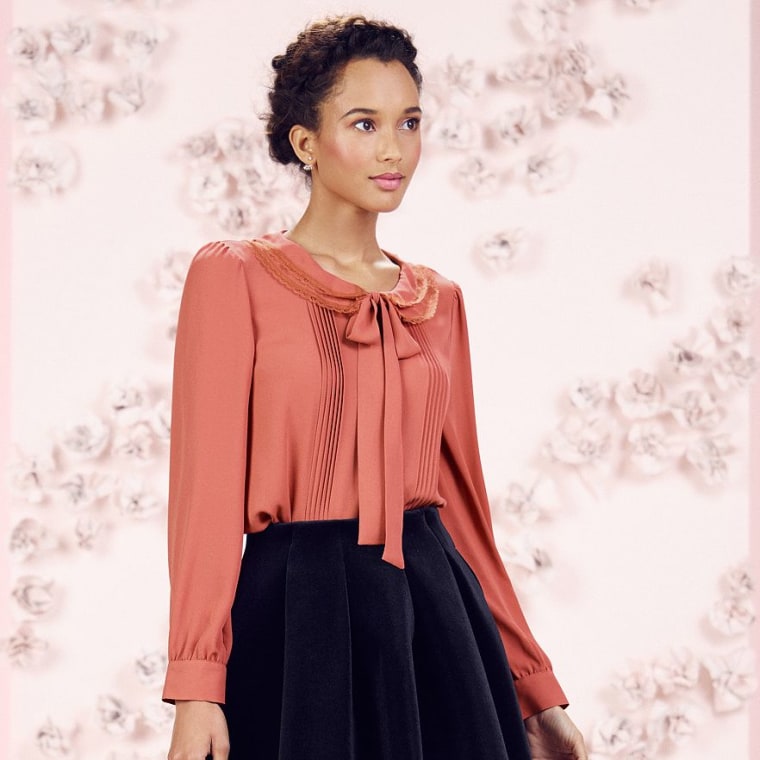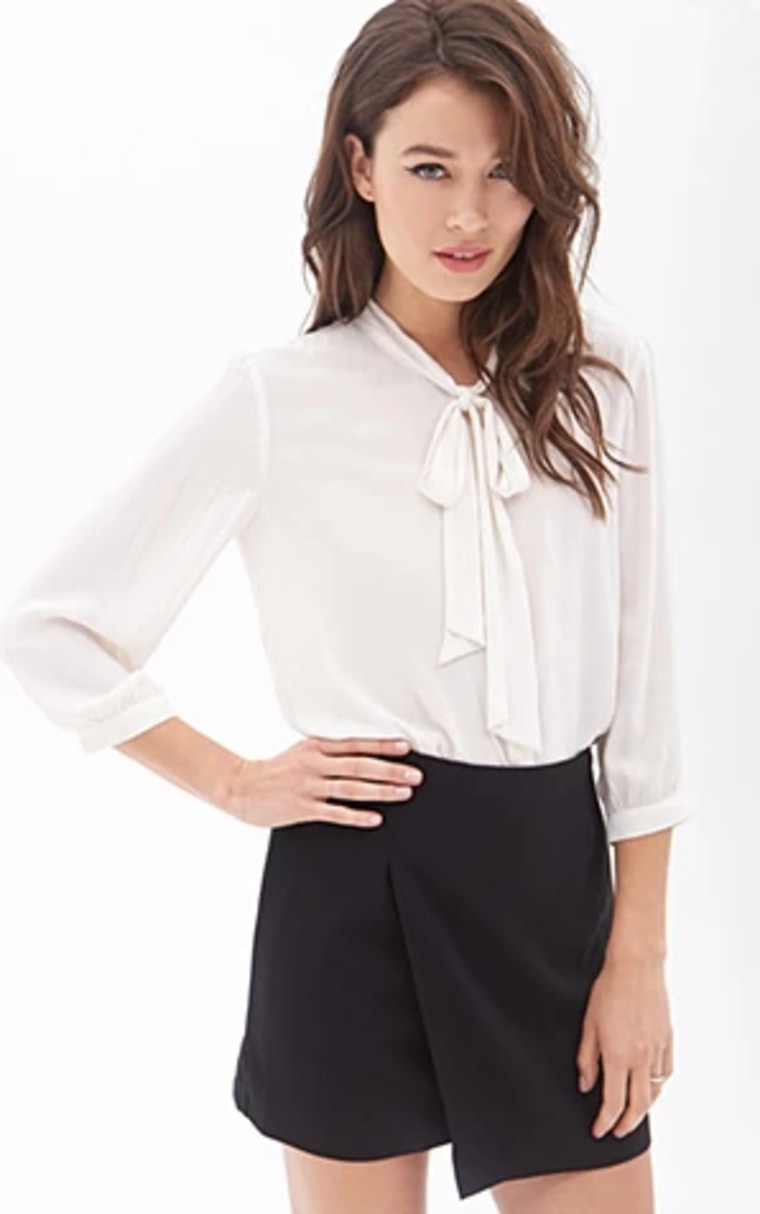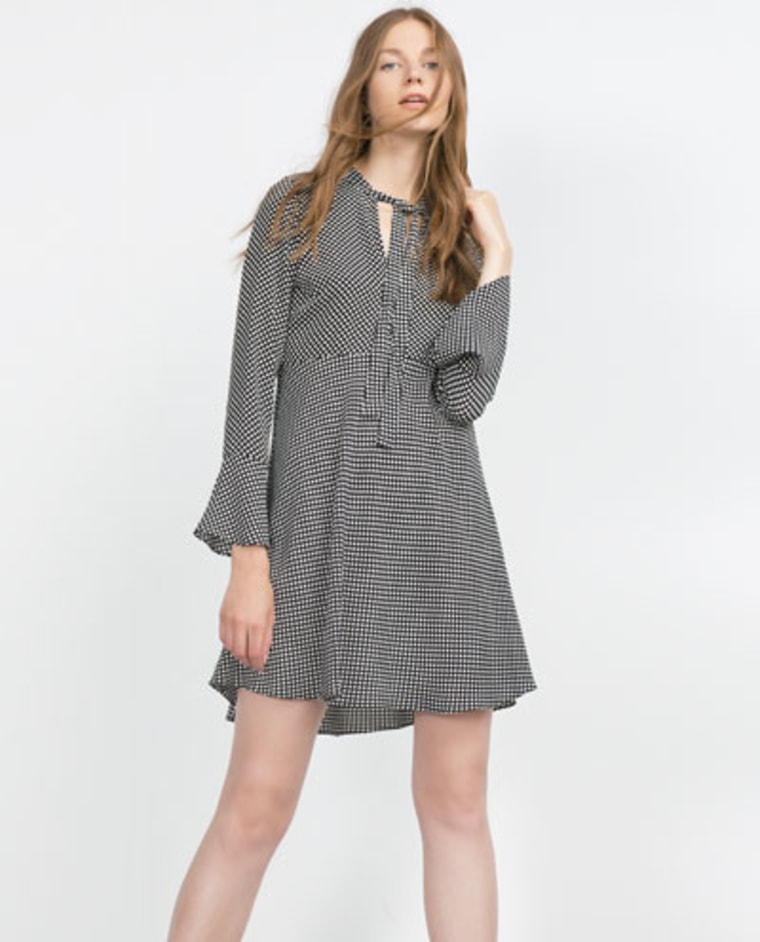 Printed Dress, $69.90, Zara
RELATED: Throwback trends: 5 old-school styles making a comeback