Interested in shaking up your fall wardrobe? TODAY style editor Bobbie Thomas, author of "The Power of Style," weighs in on one of the more buzzworthy fashion trends:
After a kaleidoscope of prints have been swirled together in every way these last few seasons, it's refreshing to see the return of the ensemble. As witnessed at both New York and Paris Fashion Week last month, head-to-toe prints can be as chic as when you wore them as a kid.
While it's a palette cleanser for some of us, the more understood "outfit" is a welcome relief to many who felt a little Punky Brewster — or mismatched — of late. A coordinated print, pattern, or textile can be bold, but also polished and powerful.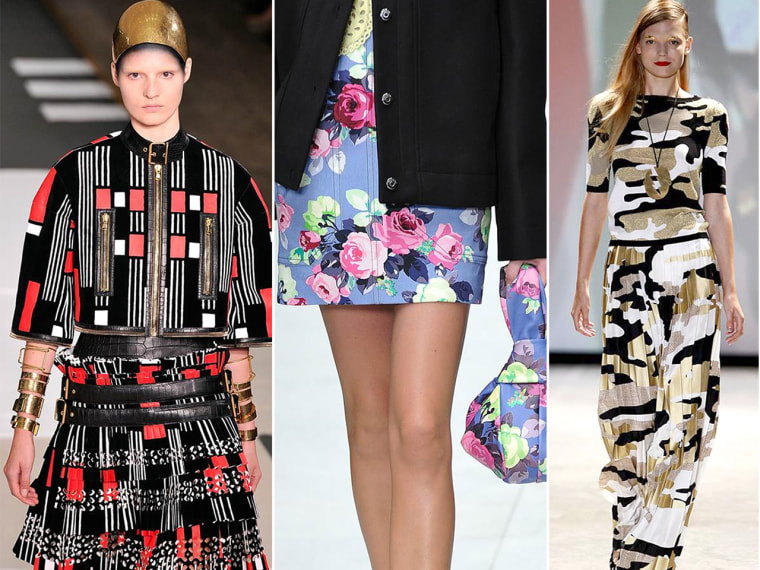 Ready to rock the look? Be sure to consider these tips if you decide to maximize your motif:

What kind of statement does this print convey? More is more, so be sure it's in sync with your situation and style personality.
Animal prints can be subtle in neutral organic hues, but color and contrast can quickly turn up the volume. It's great for a fun event or outing, but it may not be appropriate for the office.
Anchor your look to avoid being overwhelmed or costume-like. A daring design may require an equally strong accent, like a deep red lip to avoid looking washed out. However, some prints have such specific associations (for example, florals are seen as feminine, while plaid is more masculine, and leopard shouts sexy) that accessories with an opposing vibe can help add balance.
If nothing else, consider how adorable it looks on Sarah Jessica Parker's twins, Tabitha and Marion: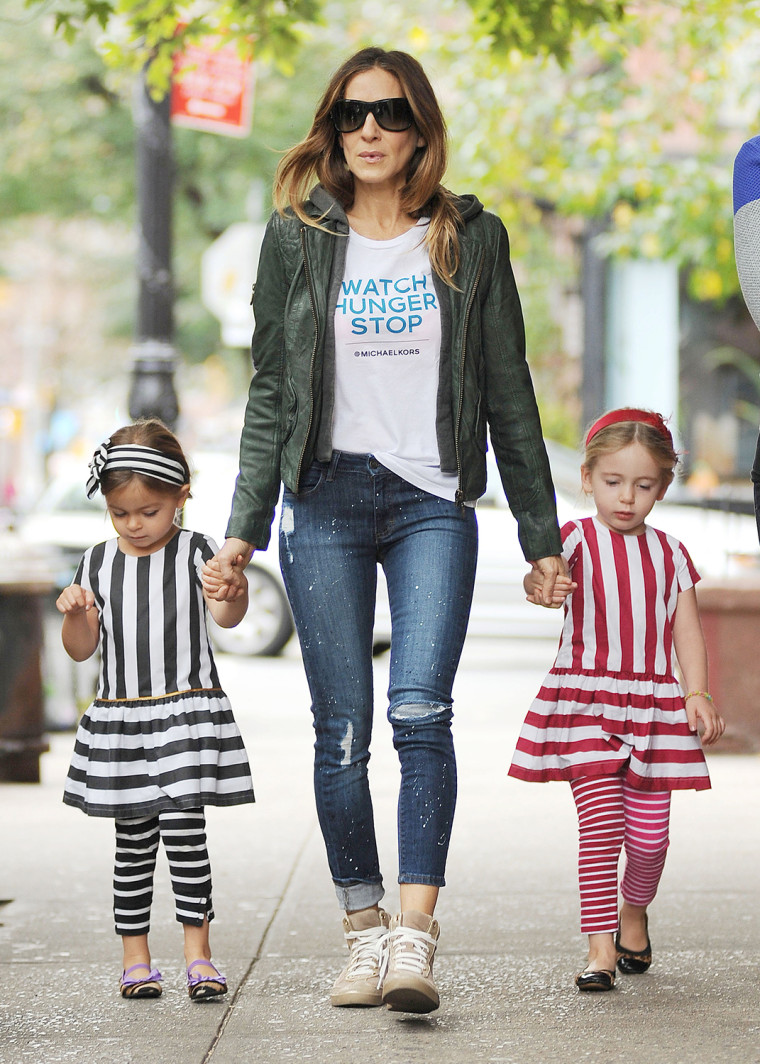 Are you a fan of the trend? Would you wear this? Weigh in!

From garbage bag-themed purses to surrealist hats, designers at Paris Fashion Week presented unique, creative and kooky creations on the runway. Take a look at our favorite styles.