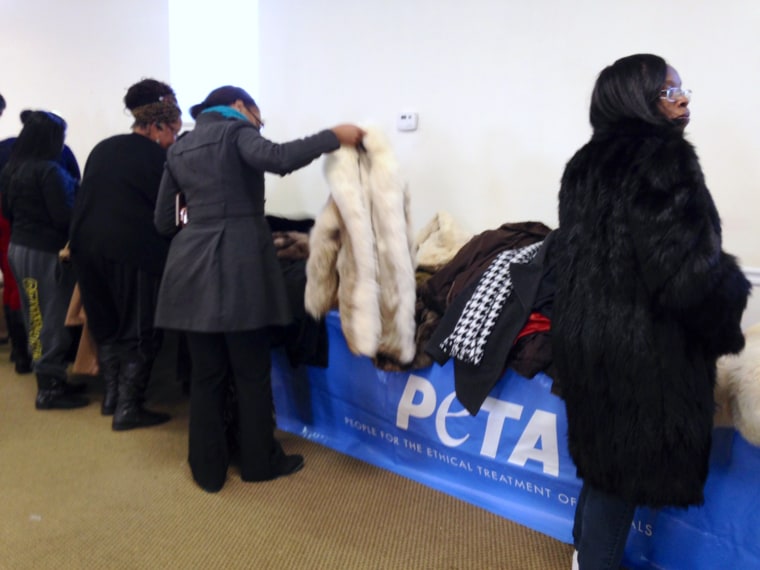 PETA, whose supporters have been known to throw red paint at people wearing minks, has been handing out castoff furs to the poor.
The animal-rights organization donated more than 100 fur coats — and dozens of leather jackets, wool scarves and angora sweaters — to needy residents at a Detroit homeless shelter earlier this week.
"We can't bring these animals back to life, and we can't reverse the violent ways they died, but we can try to use these coats for an ethical purpose now that they already exist and are already hanging in somebody's closet," PETA campaign specialist Ashley Byrne told TODAY.com.
Every year, the organization receives hundreds of furs from people who no longer want them, she said.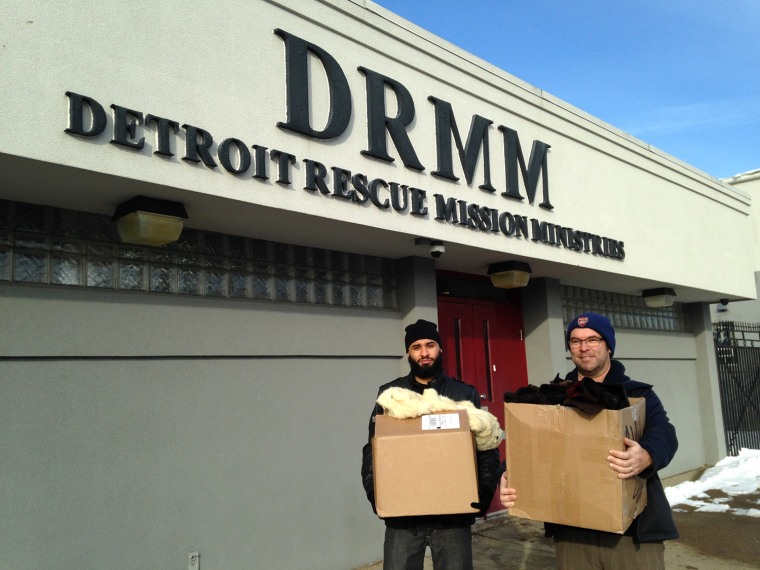 "We will donate them to the homeless, to people who are struggling to survive, so these furs can be used to keep homeless people warm instead of as a frivolous fashion statement," she said.
The Virginia-based organization has held similar events, which it calls "fur kitchens," with homeless shelters in Baltimore, New York, and Washington in past years, Byrne said. It decided to partner with two charities in Detroit for a fur giveaway because of the sub-zero temperatures the region has been experiencing. No other similar events are planned for this year, although PETA did drop off some furs to an existing coat drive earlier this month in New Jersey.
The group also has shipped dozens of furs to refugees and orphans in Afghanistan and Iraq and sometimes donates coats to wildlife refuges so that they can be used as animal bedding.
PETA recently successfully convinced several clothing retailers, including H&M, to pull angora products off their shelves after providing videos documenting torture rabbits go through to give up their fur.
H&M pulled the rabbit-based clothing in late Nov., and U.K.-based online retailer ASOS will be angora-free by the end of the year.
From the runway to your local retailer, fashion designers (and lovers) definitely made themselves heard this past year. Take a look back at the biggest style stories of 2013.