The 2015 Oscars came and went (with many memorable moments), but we still can't stop talking about the gorgeous looks on the red carpet. You've already chosen your Golden Hanger Award winners, but plenty of other actors and actresses also brought their sartorial A-game: Here are some of our favorite trends of the night.
Double takes!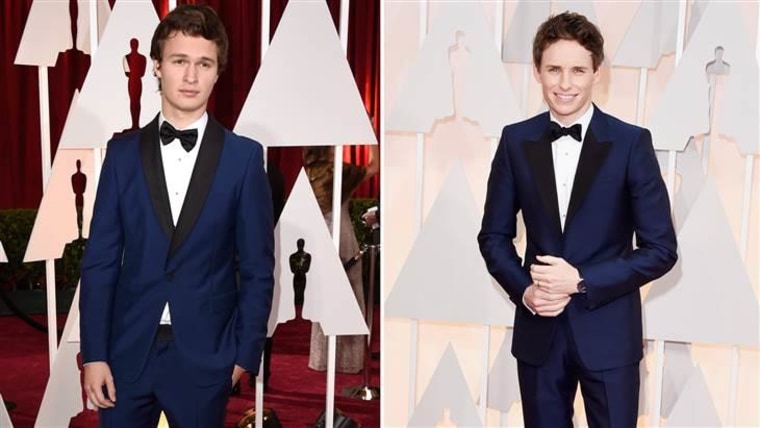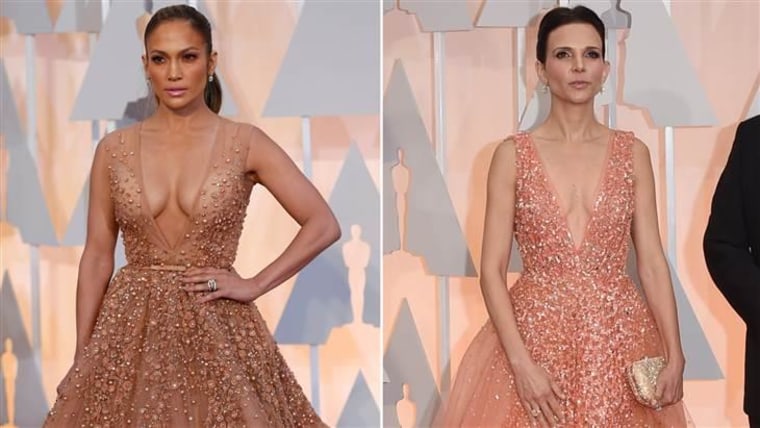 Luckily, Jennifer Lopez and Robert Duvall's wife, Luciana, chose different colors in these nearly identical gowns.
Major necklaces
Talk about "statement" necklaces! These gems were so eye-catching, they're even more noteworthy than the dresses themselves.
Honorary mention: John Travolta.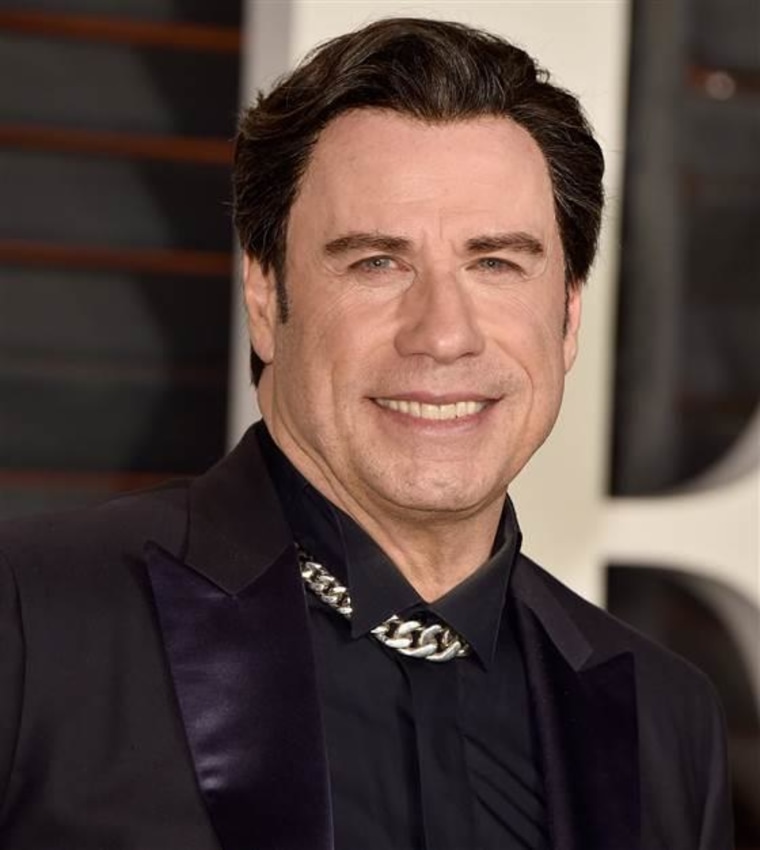 Does this mark the start of the man choker trend?
Embellished and encrusted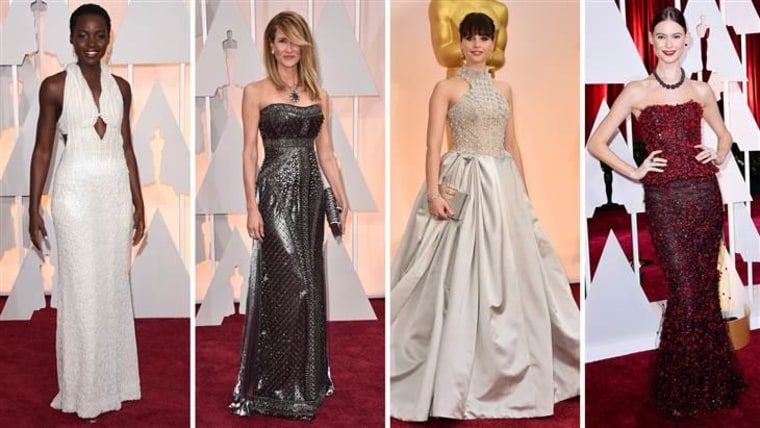 Whether it was pearls, stones or teeny, tiny red gems, these textured dresses took fashion to the next dimension.
Champagne dreams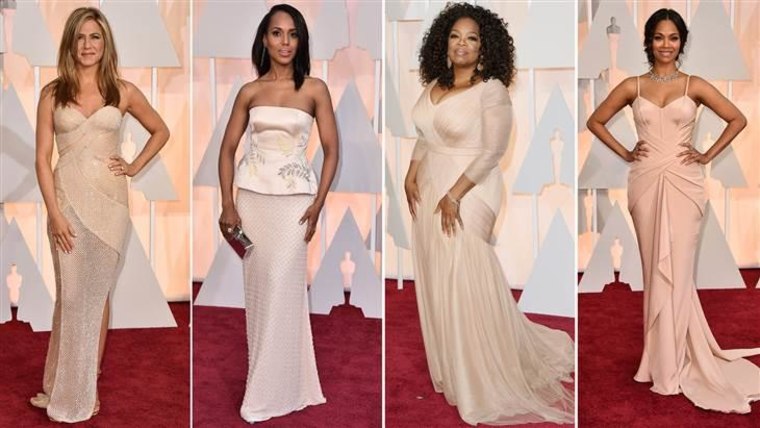 These pale pink and peach dresses were pretty in the most sophisticated way possible.
Bringing the sparkle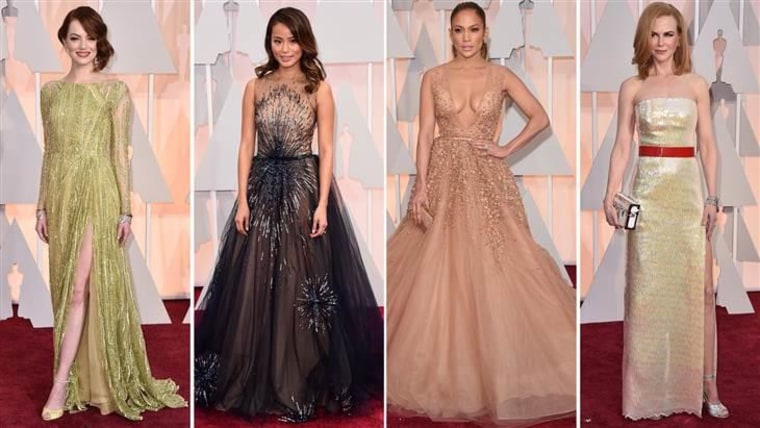 It's the Oscars, for crying out loud! These stars went all out with the glitz and glamour.
Black and white (and sleek all over)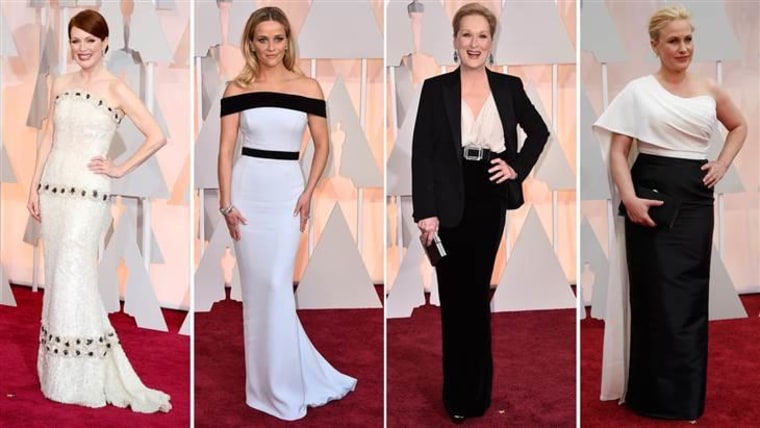 Sometimes, the simplest colors are all you need.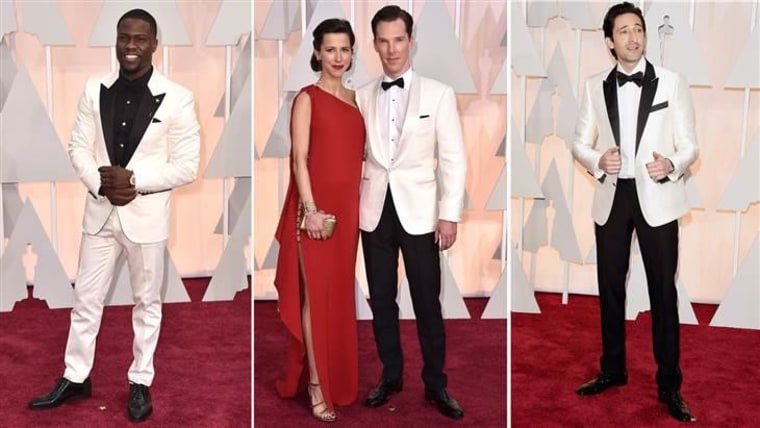 That goes for men as well!
New hairdos!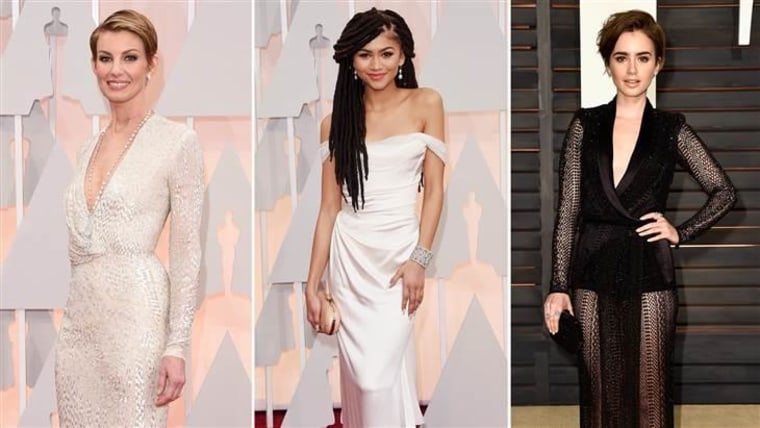 These ladies went for head-turning new looks on Hollywood's big night.
This article was originally published Feb. 23, 2015 at 3:45 p.m. ET.