We here at TODAY might not be handing out golden statues (or opportunities to make out with Bono), but we still have an honor to bestow on celebrities: best-dressed on the red carpet.
Sunday night's Golden Globes gave us an array of style and beauty: Folks online raved about Olivia Wilde's pregnancy glow, marveled at Amy Adams' plunging neckline and of course, couldn't help but notice Jared Leto's ombre bun. But there was one specific look that captured TODAY fans' hearts: "12 Years a Slave" star Lupita Nyong'o in a stunning Ralph Lauren gown with an attached cape. More than 30,000 of you voted, and she came in No. 1, with Cate Blanchett and Kerry Washington in second and third place.
"A cape adds instant drama," said TODAY style editor Bobbie Thomas. "Who wouldn't want that power and impact for a first impression? I can just imagine her fitting, with Nyong'o sashaying in front of a mirror, possibly thinking, 'Wow, it's like being wrapped up in the red carpet and then taking it with me!'"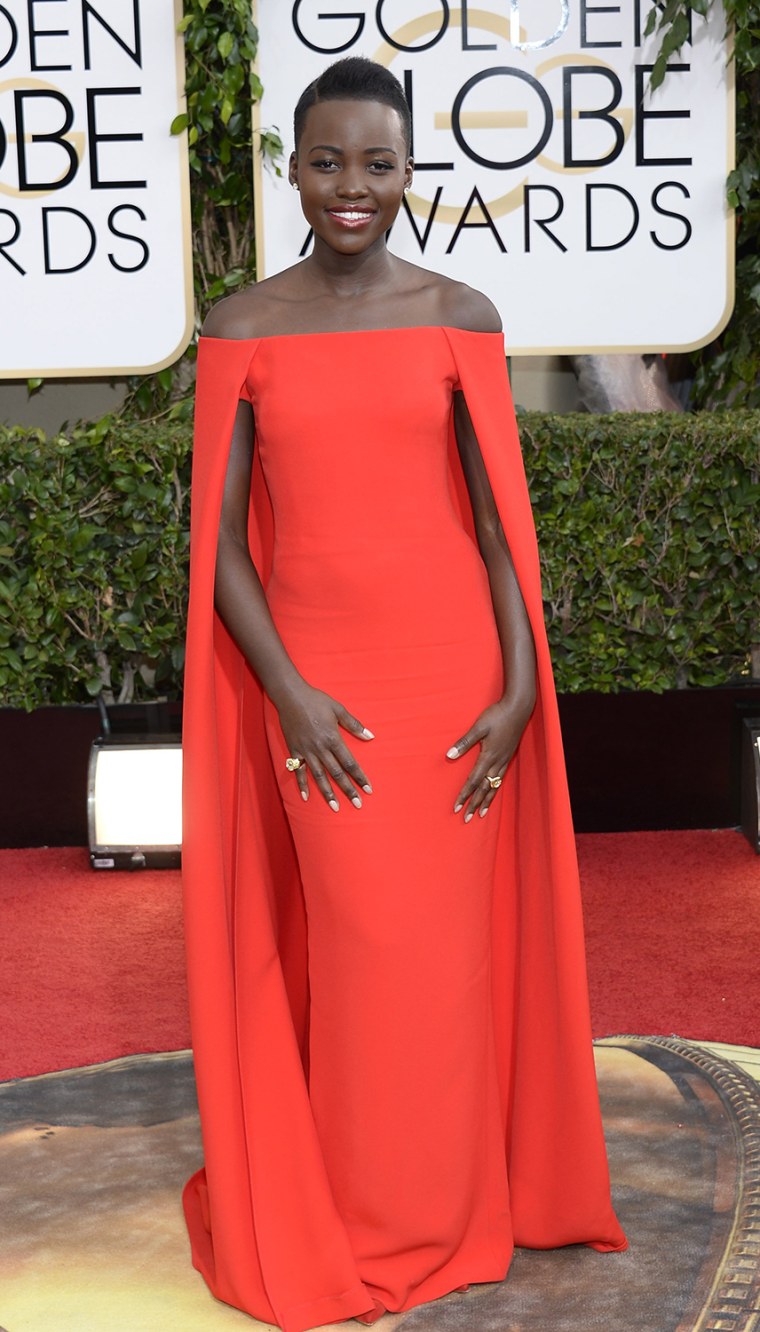 If you're interested in replicating the dramatic glamour, you can empty out your 401(k) for the crepe gown: it's now available at Bergdorf Goodman for $7,000. The luxury retailer said the style "commands a grand entrance" with its theatrical cape and "enduring hue."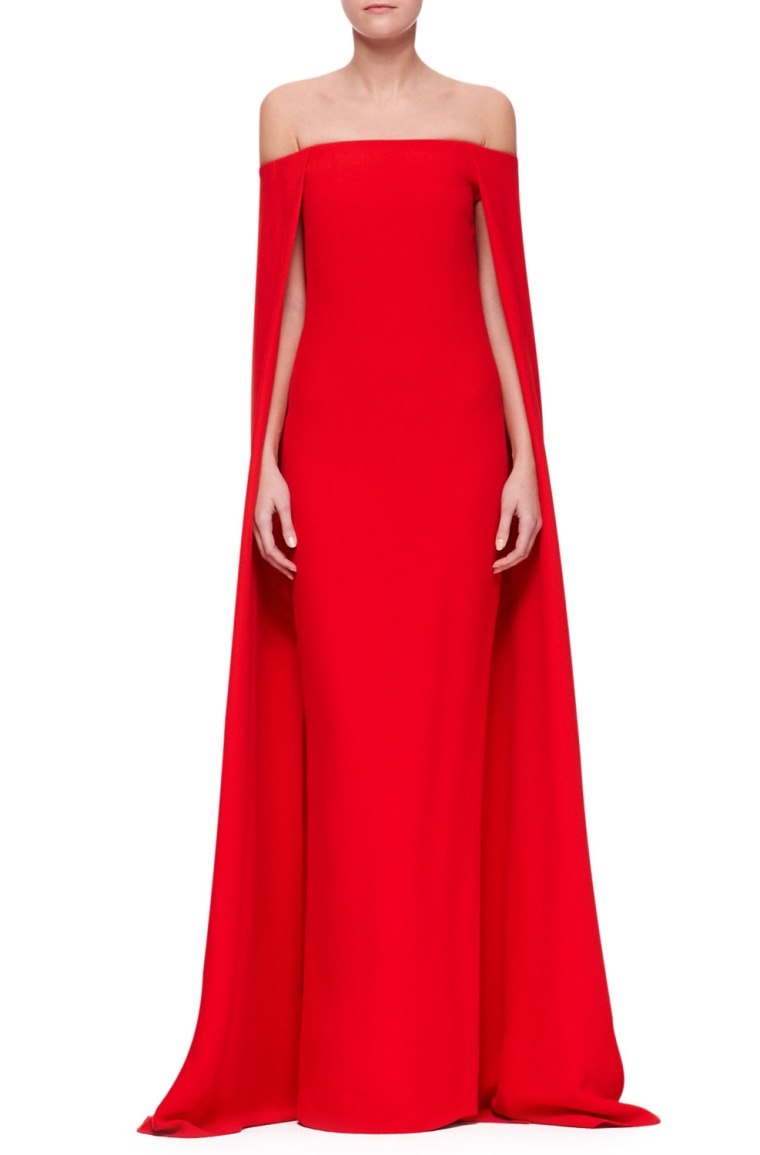 A further breakdown of our TODAY poll: 
Celebrities hit the red carpet in Los Angeles for the Golden Globes.