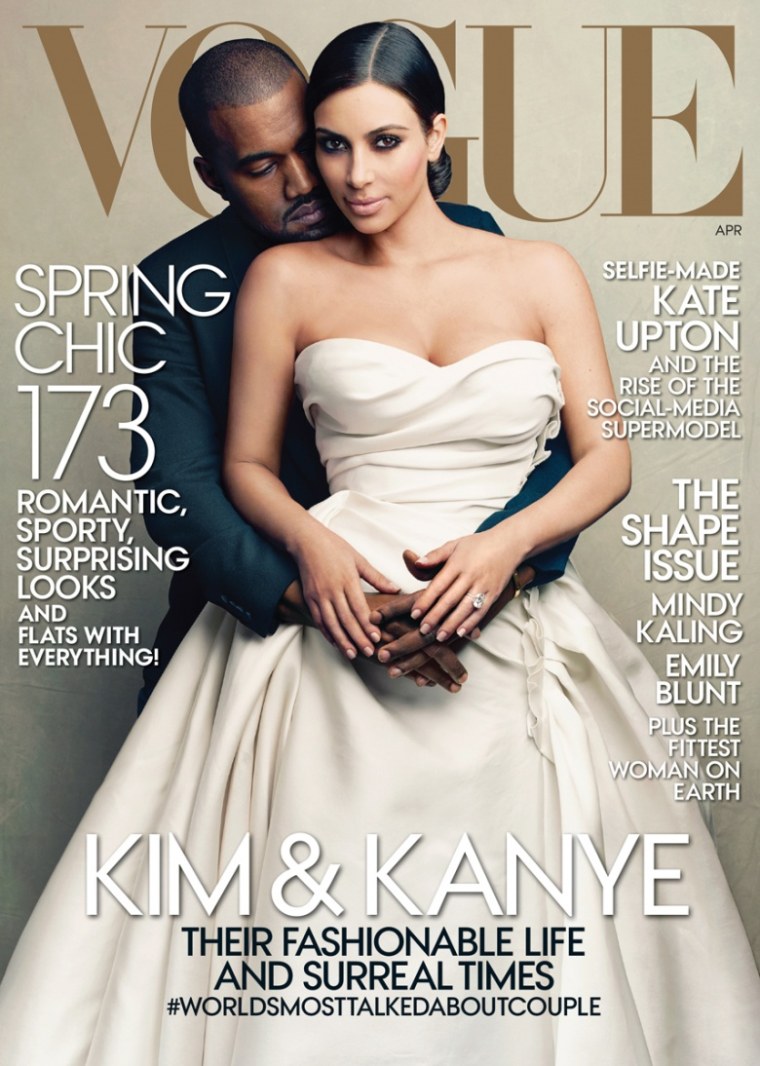 The newly-dubbed #WORDLSMOSTTALKEDABOUTCOUPLE are proving, well, just that.
Kim Kardashian and Kanye West's Vogue magazine cover, revealed on Friday, spurred fashion insiders, magazine editors and even a few celebrities to question Anna Wintour's taste in cover models.
"NOTHING MAKES SENSE ANYMORE," tweeted Cosmpolitan editor Amy Odell. "Just seen that Kim Kardashian cover? Here's an expert's tip to feel calmer in 60 seconds," Elle magazine reassured readers. Even Lord Voldemort had an opinion:
Some even took their criticism to more creative heights, such as bosom buddies Seth Rogen and James Franco, no strangers to Kimye love. 
Miss Piggy and Kermit the Frog also got in on the action:
And in a most random celebrity appearance, Buffy the Vampire Slayer herself is considering killing her subscription:
On TODAY Monday, hosts Willie Geist, Al Roker and Tamron Hall discussed the backlash, which has left some confused. "I don't quite understand this controversy," said Al. "This is a gorgeous cover." 
Shot by iconic photographer Annie Leibovitz, the April issue promises a look into Kim and Kanye's "fashionable life and surreal times." Vogue editor-in-chief Anna Wintour, for her part, has defended the issue's leading subjects.

"Part of the pleasure of editing Vogue, one that lies in a long tradition of this magazine, is being able to feature those who define the culture at any given moment, who stir things up, whose presence in the world shapes the way it looks and influences the way we see it," Wintour wrote in the issue's editor letter, according to The Hollywood Reporter. "I think we can all agree on the fact that that role is currently being played by Kim and Kanye to a T. (Or perhaps that should be to a K?)"
If nothing else, there's at least one girl in the world who is very, very happy for it: