Kanye's never one to make a subtle entrance.
The rapper, 35, had Twitter abuzz Wednesday evening when he wore a Givenchy leather skirt paired with "meggings" (which are all the rage these days) at the 12-12-12 concert to benefit Hurricane Sandy. As he performed hits like "Gold Digger" and "Touch the Sky," fans were far more interested in dissecting his unconventional outfit, with some calling it a "disaster" while others pondered whether "Beyonce wore it better" and wondered hey, "why no fishnets?"
Even celebrities chimed in, including (a little too) fashion-forward Jared Leto, who joked "OK, I admit it. I let Kanye borrow my skirt."
And of course, as with all  big pop culture moments these days, the garment quickly spawned its own Twitter feed, @kanyesSkirt. According toa Thursday morning tweet, the skirt is currently in negotiations for its own "E! True Hollywood Story."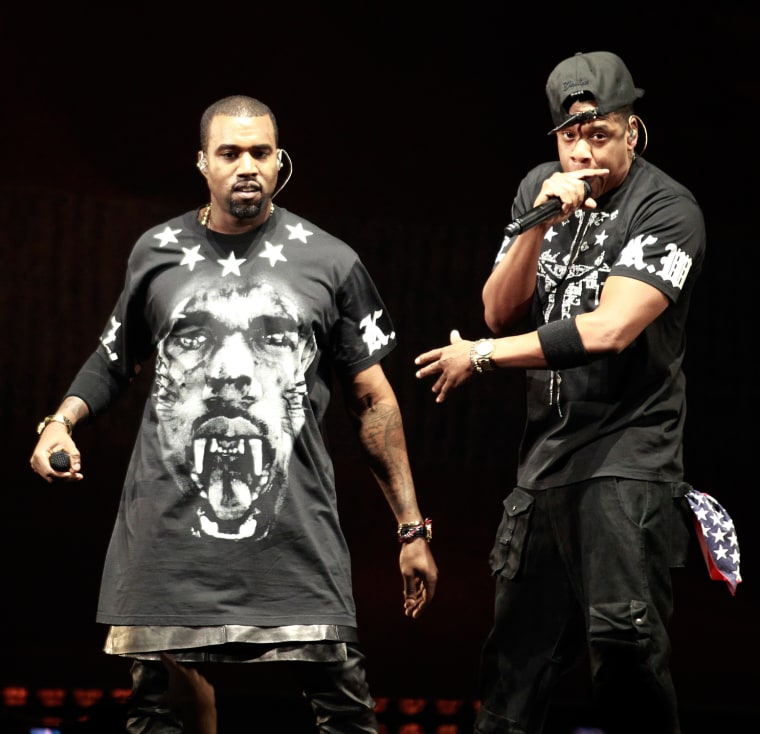 This isn't Kanye's first time in the women's department. He has performed in a leather skirt before, including during a 2011 concert with Jay-Z in New Jersey. It's a high fashion trend generally spotted on only the most fearless of male fashion risk-takers – like designer Marc Jacobs – so it's no surprise Kanye would opt for the bold look: He now features collections on the Paris Fashion Week runway, designs sneakers for Louis Vuitton, and c'mon, gets away with women's shirts and even a red leather motorcycle jacket.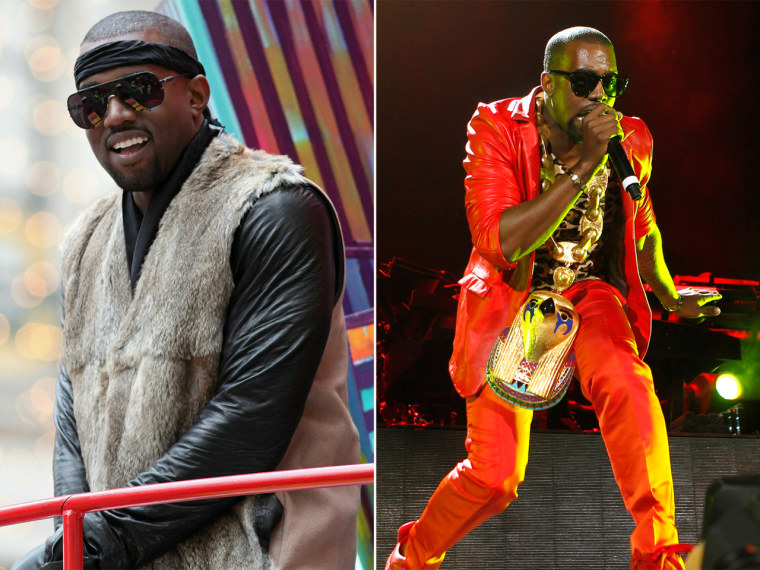 Kanye had at least one fan out there, his boo – Kim Kardashian, who tweeted, "Awwwwwwww I'm so excited right now!!!!! He looks so cute!"
 That's the power of love, folks.
What do you think of Kanye's bold look? Share your thoughts!
More from TODAY:
Victoria's Secret models adorably butcher 'Deck the Halls'
Not just for nerds: Turtlenecks are cool again