/ Source: TODAY Contributor
Jonathan Jessie certainly stood out on prom night.
The 18-year-old from Indianapolis got dressed for his May 6 prom in a candy apple red suit, his way of getting decked out for the event and honoring his tight-knit family at the same time. He's the the third generation to brighten the night in this high-wattage ensemble.
"I looked like a million bucks," Jonathan told TODAY Style. "Nobody out-dressed me. Everybody told me I was the best dressed there, and they liked everything I had on."
As a high school senior, he was going for a memorable look.
"This is my last year at prom, so I wanted to do something totally different and make sure people knew what I was wearing," Jonathan said.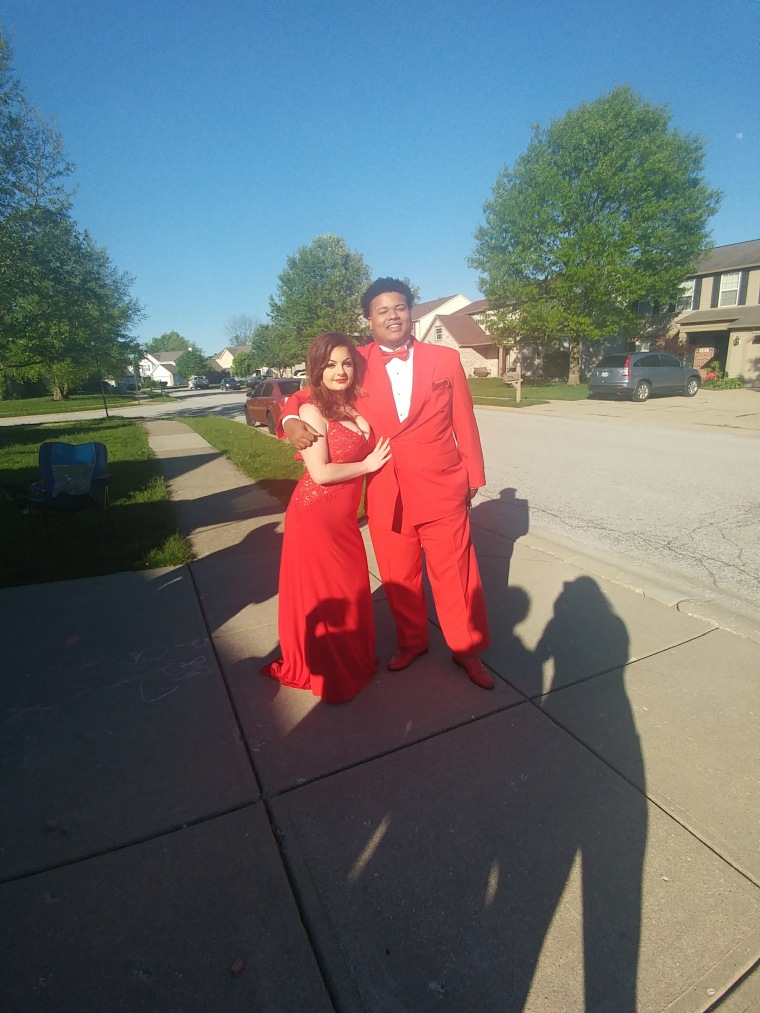 Mission accomplished. Knowing the suit's history made wearing it even more meaningful.
His maternal grandfather, Marcus Howard Sr., bought the suit for himself as a newly single guy in 1998. Jonathan's uncle, Marcus Howard Jr., wore it to his prom in 2003 to match his date's red gown, according to Jonathan's mom, LaShawnn Jessie.
Jonathan loved that the suit has character, and that slipping into it has become a tradition passed down from his beloved uncle and grandfather.
"It just meant something special to me to actually wear the suit that they wore," he said, adding that he chose it because of "the story behind it and how special it was to me and the sentimental value."
"I decided, why not carry the tradition on," said Jonathan, who made the look his own by wearing a white shirt and red bow tie, along with his grandfather's red shoes.
Jonathan and his date had a great time, he said, and the red-hot couple drew lots of attention.
How did he think he and his date looked? "Amazing and awesome."
Jonathan was turning heads even before he got to the dance.
"He literally stood out," his mom said. "We were walking out of our building and people were driving by honking."
Seeing Jonathan all dressed up in red was an emotional moment for Jessie, who posted a photo collage on Facebook of the three generations in the suit.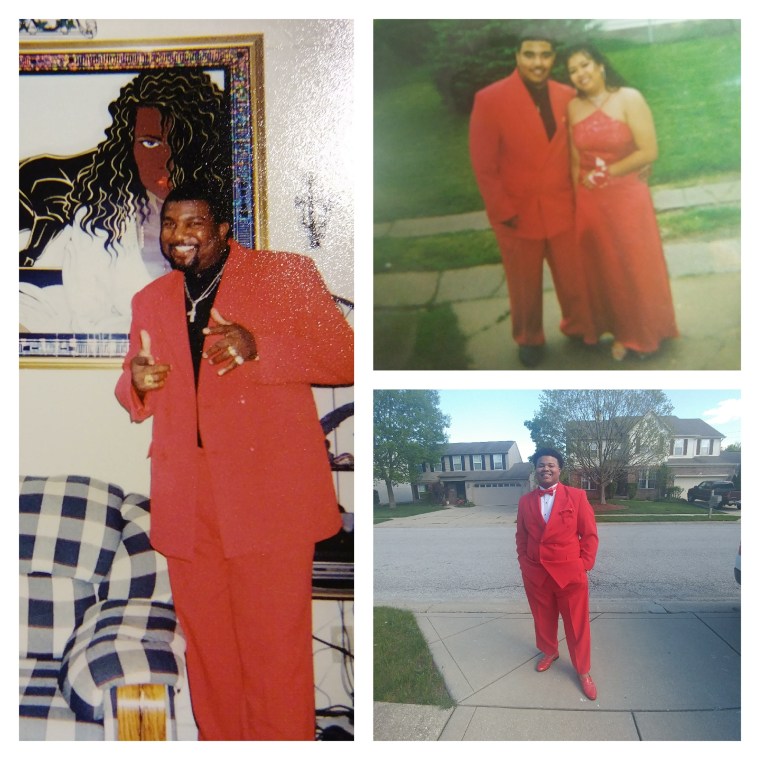 "I had to hold back the tears," Jessie said. "He looked really good in that red suit."
"It made me feel wonderful knowing that he's wearing a part of our family, from my dad to my brother to him," she said. "It felt good to see him do that, especially for my dad."
"He's all about family," Jessie said of her dad, a long-distance truck driver who was out of town on prom night. "It made him feel really good and a proud grandpa knowing that his grandson wore something that belonged to him."
On prom night, Jonathan and his date, who wore a matching red dress, gathered at the home of Jonathan's uncle and his uncle's wife (who was actually his prom date in 2003). The family posed for photos, and seeing the suit back in action brought back memories.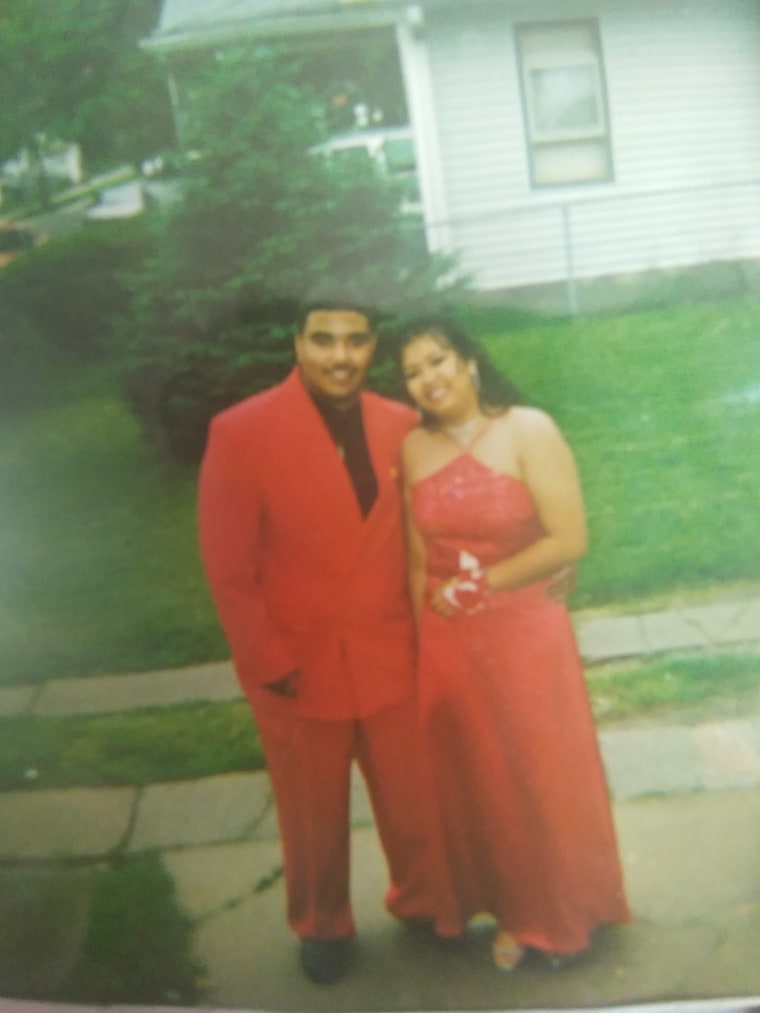 "My sister-in-law started crying," Jessie said.
It was a lovely night for the mom of two, seeing her younger son celebrating as he's about to finish high school and begin technology college next month to study automotive and diesel technology.
"It just confirmed that he's growing up, and with him wearing the suit that was my dad's, it really touched me that he would want to do something like that," she said.
"Seeing that Jonathan is my last one, it was a very happy sight to see him complete this step in his life," Jessie added. "He's grown up to be a fine young man and that makes me proud."
RELATED:
TODAY.com contributor Lisa A. Flam is a news and lifestyles reporter in New York. Follow her on Twitter and Facebook.