Actor Jake Lacy had a major style moment when he stopped by TODAY Friday to chat about his latest projects, which include the new film "How to Be Single."
The 30-year-old star was looking quite sophisticated as he wore gray slacks, a teal polo shirt and a leather jacket. While his gray-and-teal color combination was certainly on point, it's his bomber jacket that really stood out as a fashion win.
RELATED: Here's one reason you shouldn't wear an untucked shirt to the office
A military-inspired bomber instantly adds a touch of "bad boy" cool to any outfit (as Lacy noted in his interview with the TODAY anchors). The versatile outerwear can work with a T-shirt and jeans for a casual day or a sleek button-down and slacks if you're hitting the town. Lacy decided to take an extra style risk and button his polo shirt up all the way, creating the "invisible tie" look, another big trend in men's fashion.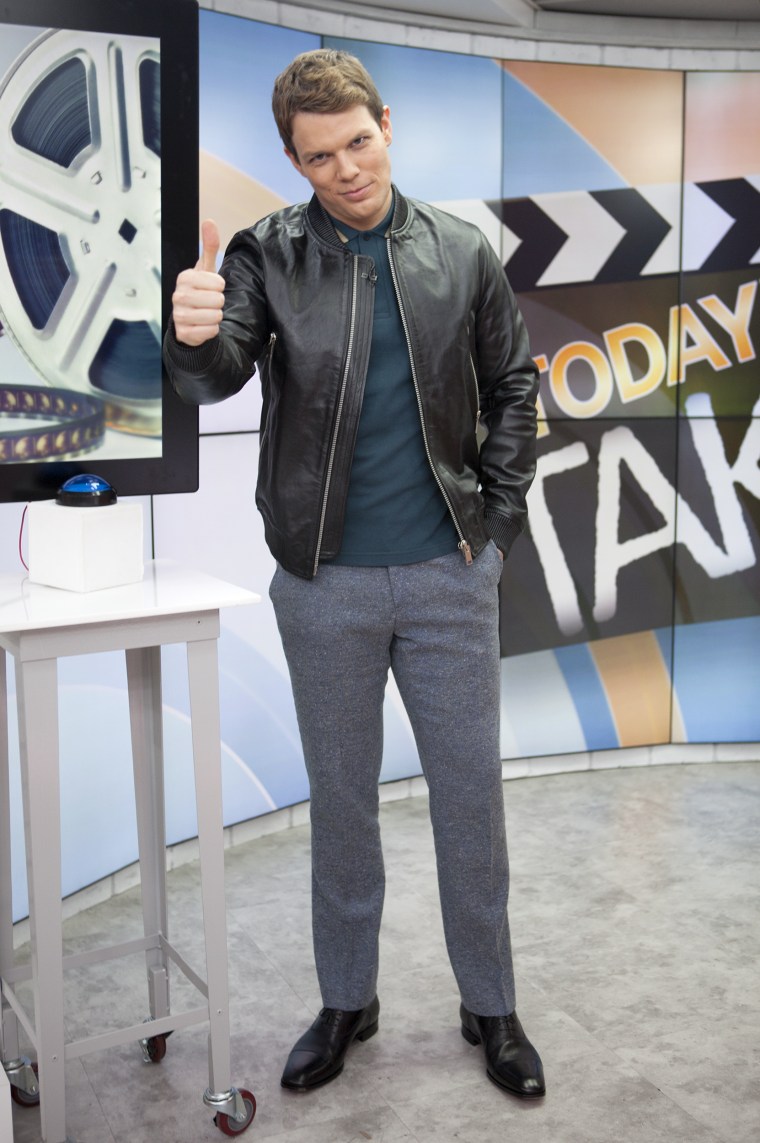 While Lacy decided to go for a leather bomber, you certainly don't have to. If jogger pants and sneakers have been your go-to outfit of late, then we recommend trying a more relaxed fabric like cotton or nylon. However, if you're looking to update your classic-night-out look, then try going for a bomber in sleek leather or faux leather.
RELATED: 3 easy tips for updating your man's look
And while Lacy is rocking black, feel free to try out different colors and patterns to match your personality and really make your outfit pop.
We found seven different options in a variety of fabrics and colors all for under $80, so there's sure to be an option for you.
RELATED: Suitsy, a business suit onesie, is here — but can it cut it in the Big Apple?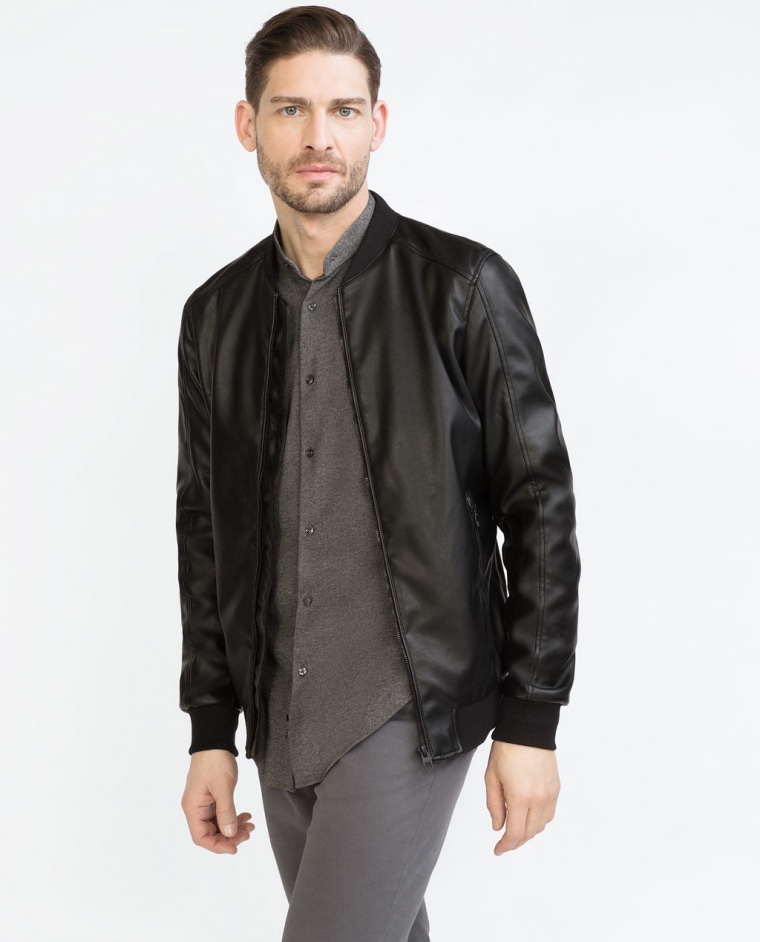 Faux Leather Bomber Jacket, $79.99, Zara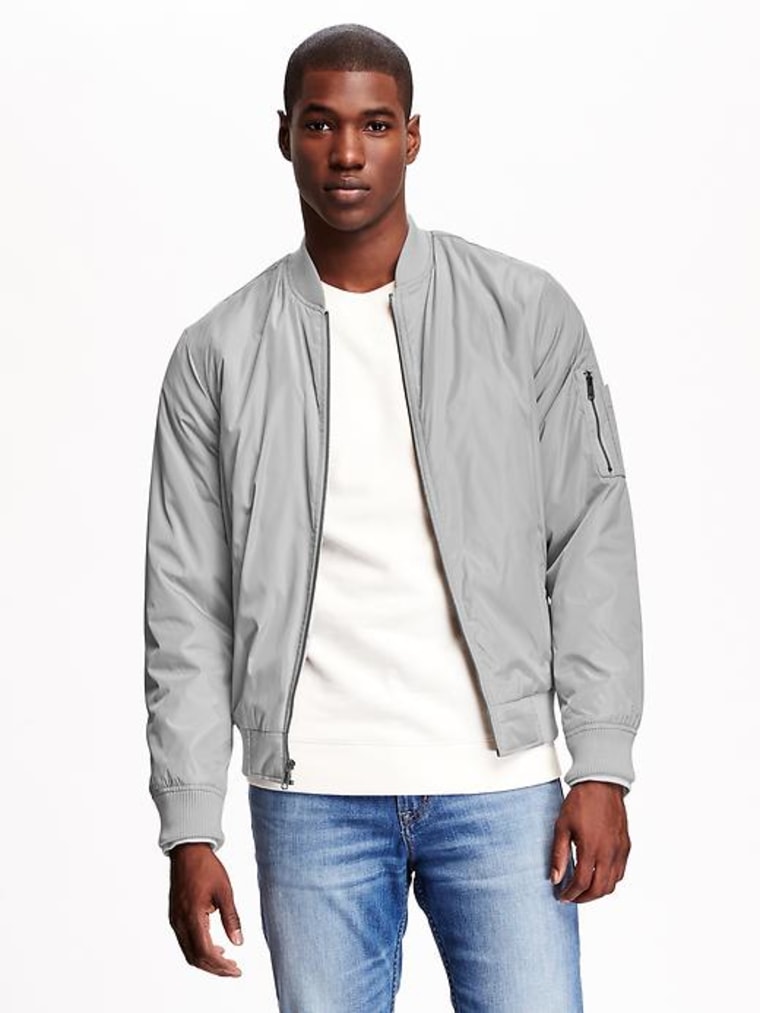 Men's Bomber Jacket, $49.99, Old Navy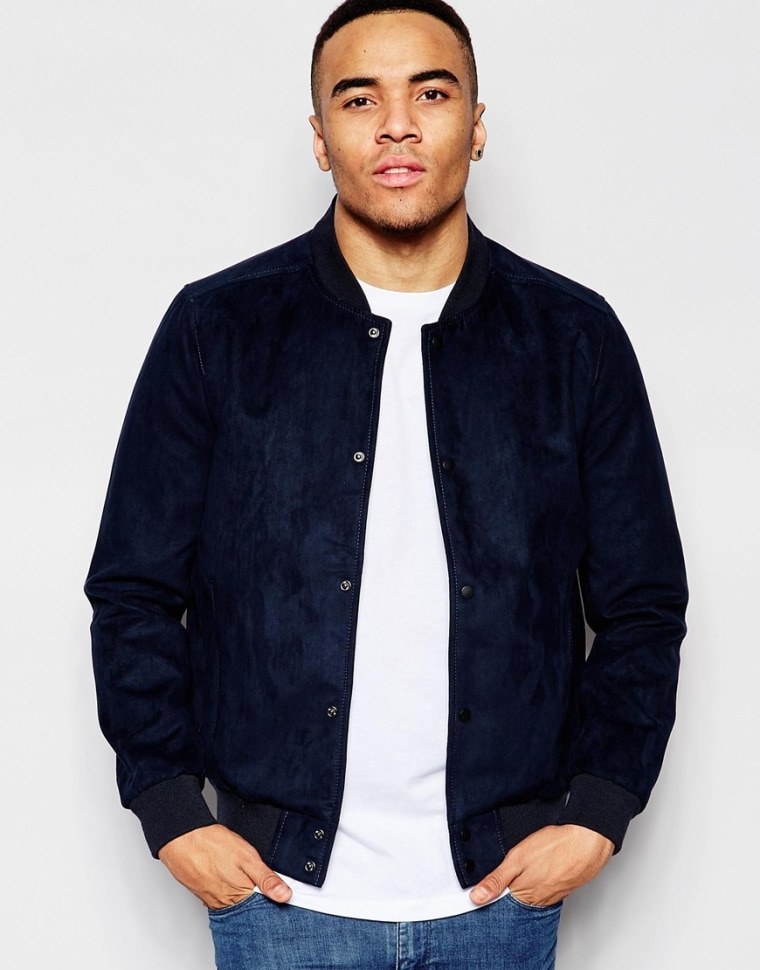 New Look Faux Suede Bomber Jacket in Blue, $69.00, ASOS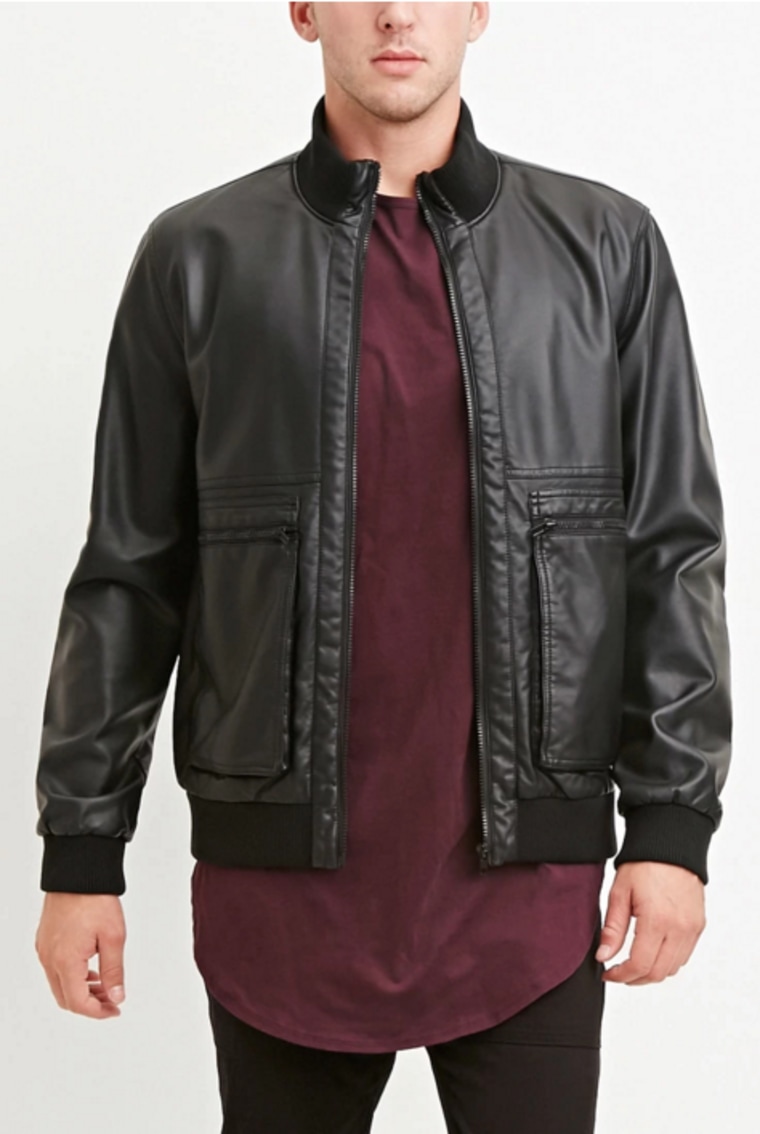 Faux Leather Bomber Jacket, $39.90, Forever 21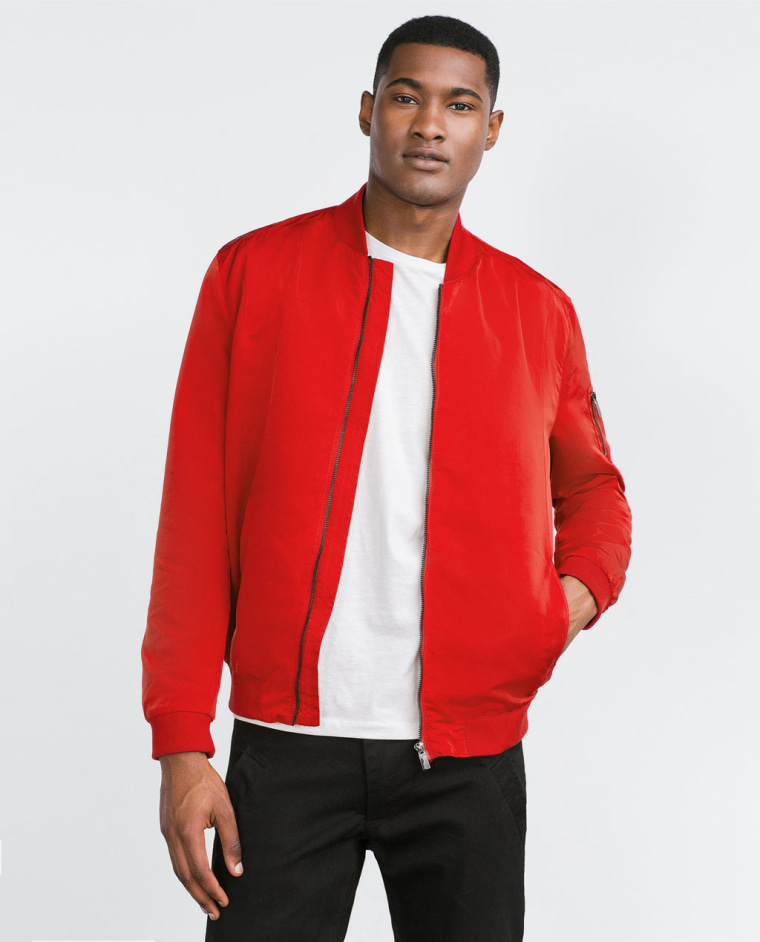 Bomber Style Jacket, $49.00, Zara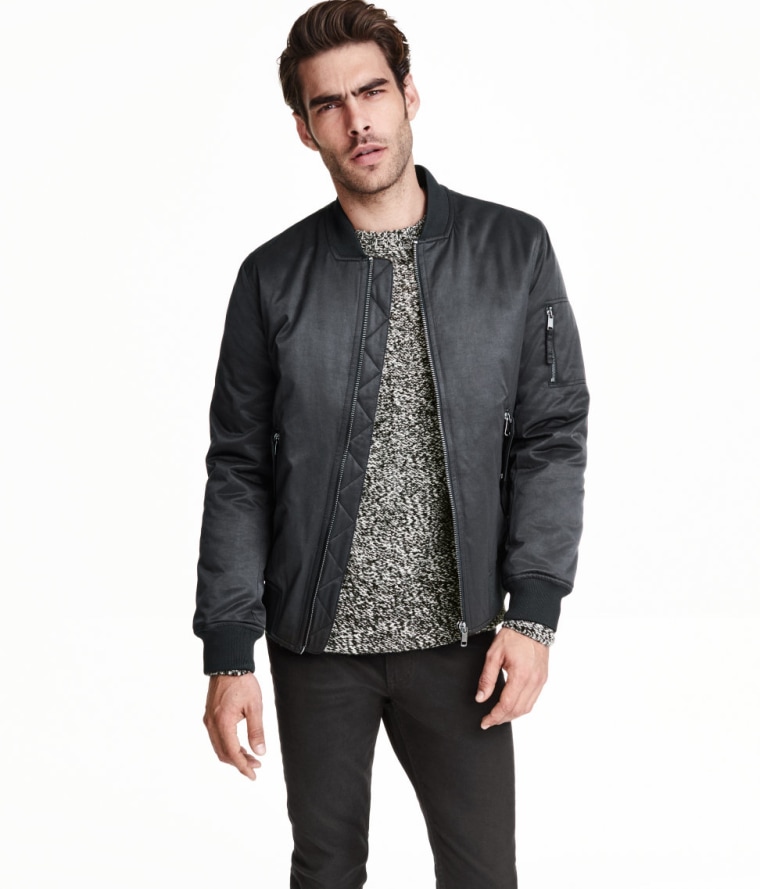 Padded Pilot Jacket, $49.99, H&M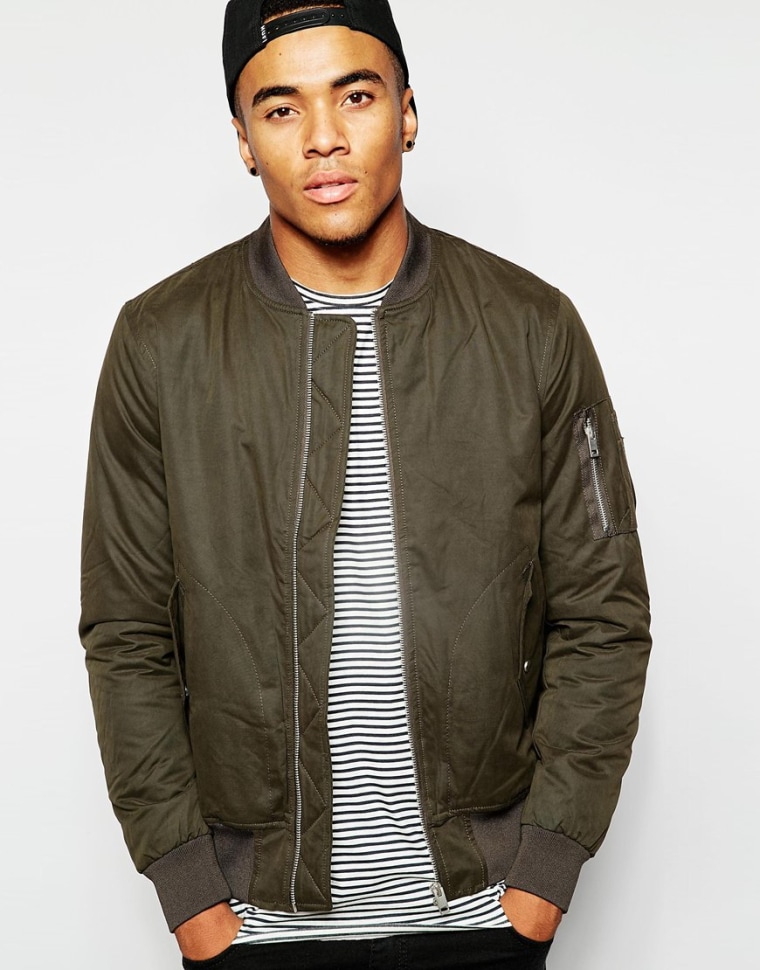 New Look Bomber Jacket, $52.00, ASOS
RELATED: How to tie a bow tie: Step-by-step tips from Dan Trepanier