Whether it's raining, sleeting, snowing ... or even nice and sunny outside, some days, you just can't fathom putting on form-fitting clothing. Luckily, this season offers plenty of cozy pieces that are perfectly on-trend and acceptable to wear outside. Styled correctly, you can even wear some these trends to work!
From pajamas and robes to oversized scarves and capes, we'll show you how to wear super comfy clothes that still look chic.
Robes
A blazer in the boardroom is always on-point, but what if a robe could have the same effect? Avoid anything with lace (which might read as lingerie) and try wearing it over matching — or contrasting — silk pants for effortless elegance. Just be sure to pair with heels and belt it securely.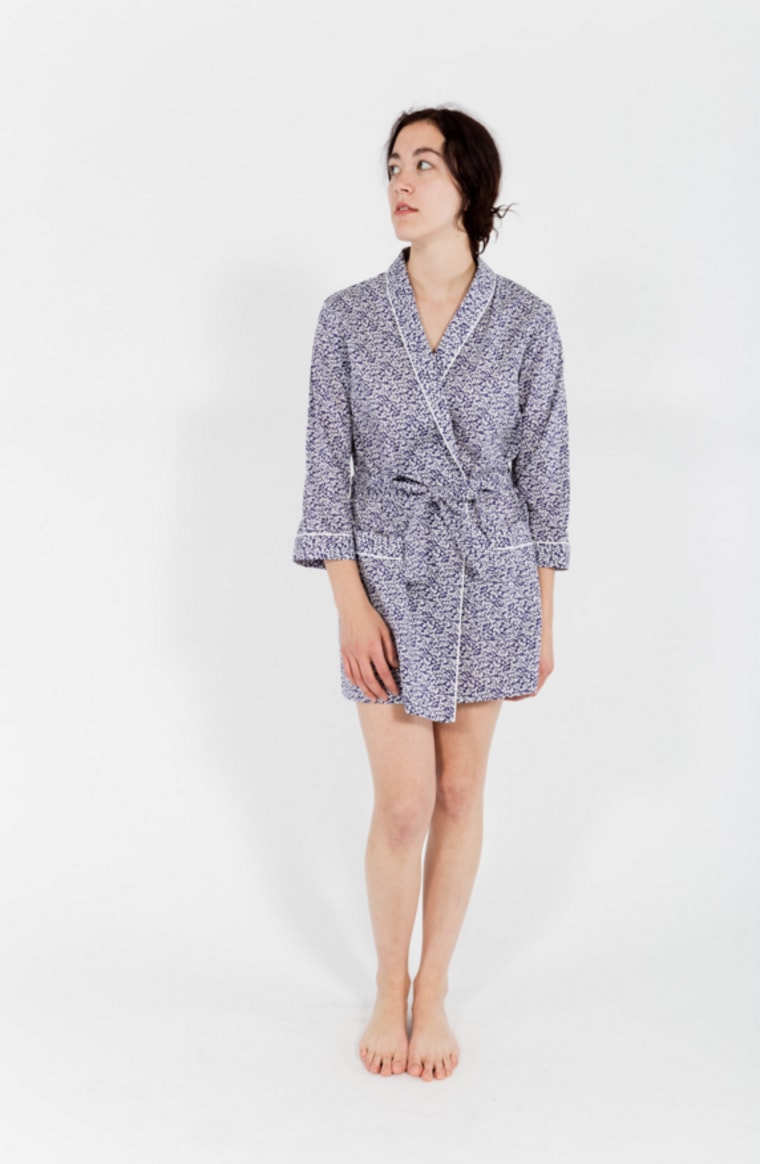 Sleepy Jones Blue Louise Robe, $90, lyst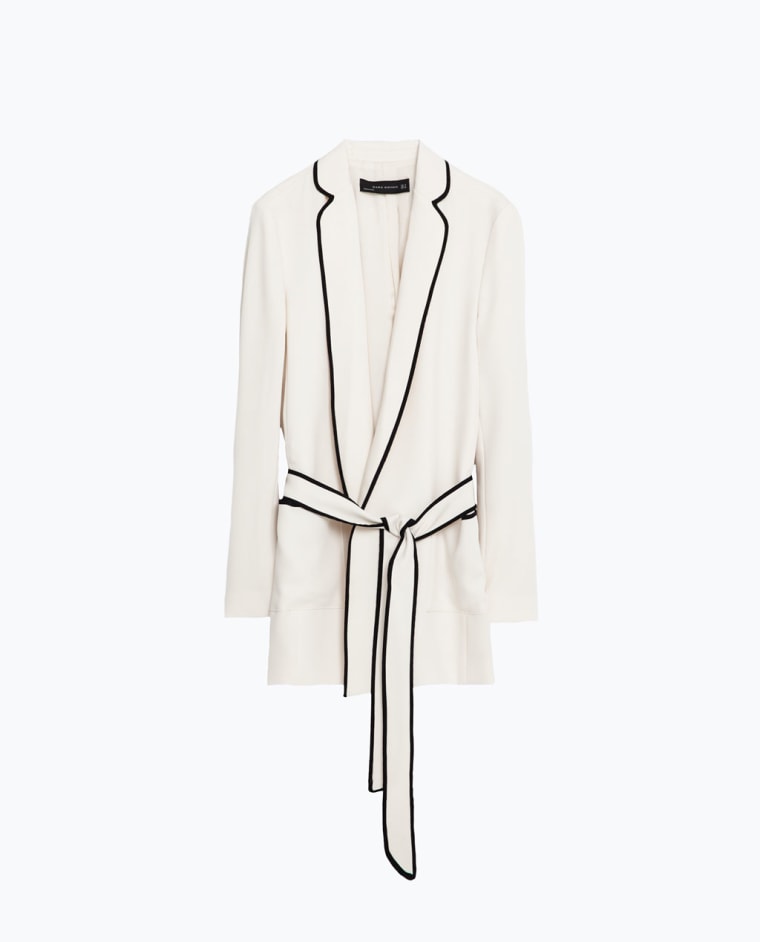 Belted Blazer Robe, $149, Zara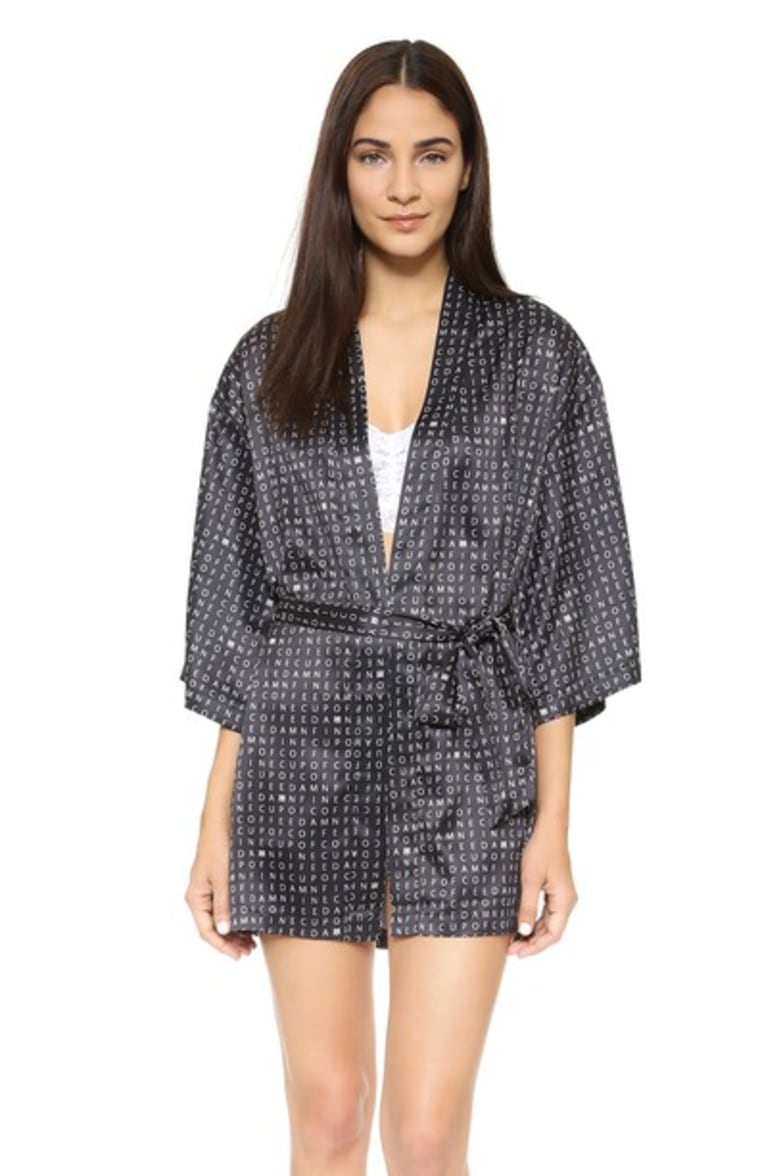 Recliner Damn Fine Crossword Kimono, $95, Shopbop
Oversized scarves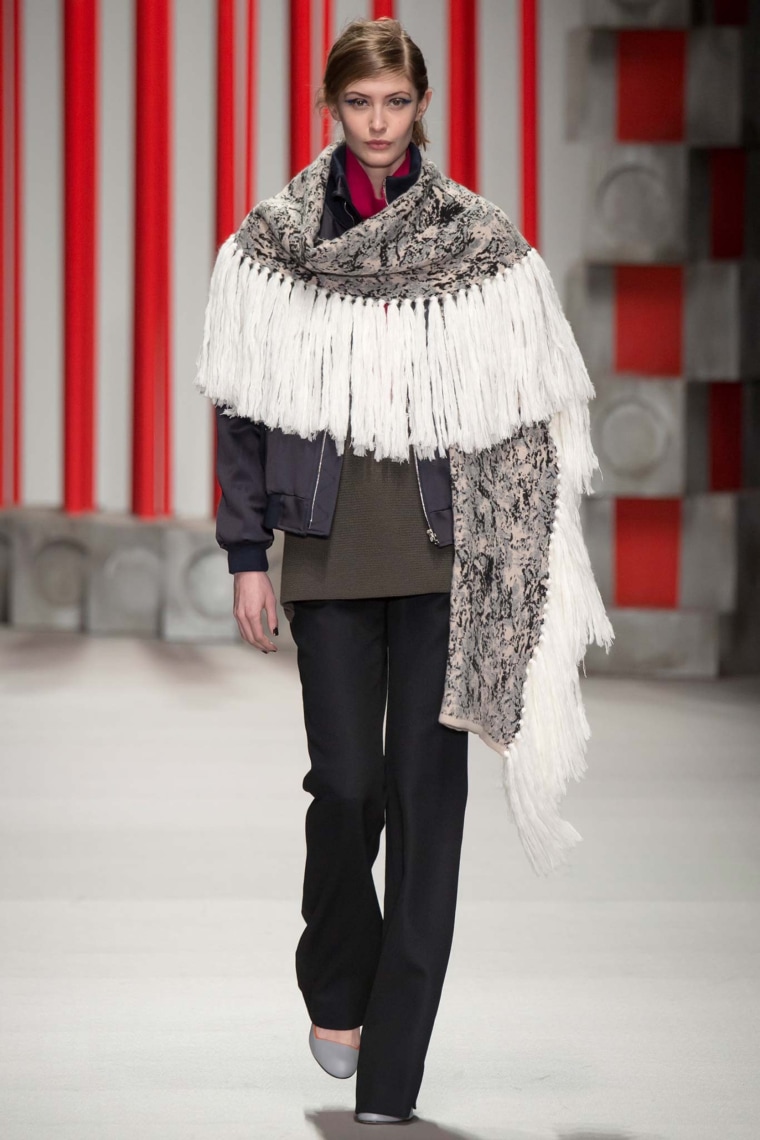 When all you want to do is curl up in a blanket rather than brave the outside world, an oversized scarf is the obvious answer. This accessory (which is perfect for transitioning seasons) is meant to look comfy and relaxed, so wrap it loosely around your neck while running errands or doing your daily commute, then keep it in your bag or at your desk for easy cuddling access.
RELATED: 4 stylish ways to tie a scarf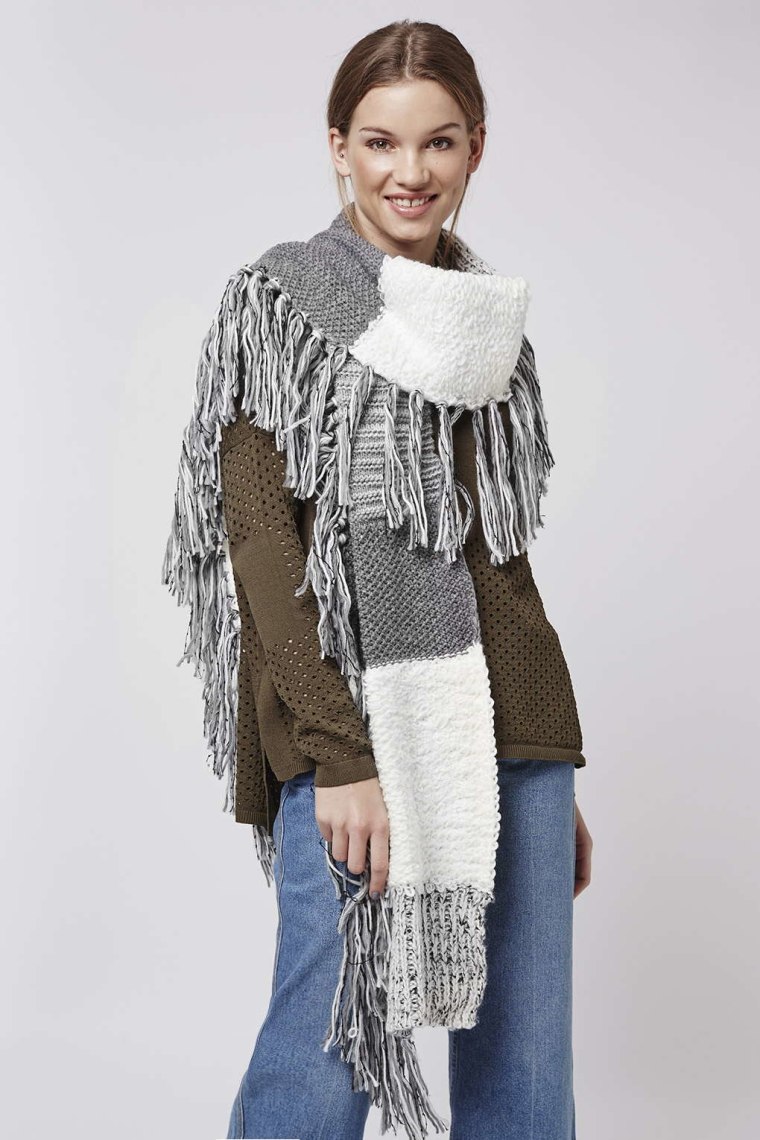 Mix Stitch Tassel Scarf, $24, Topshop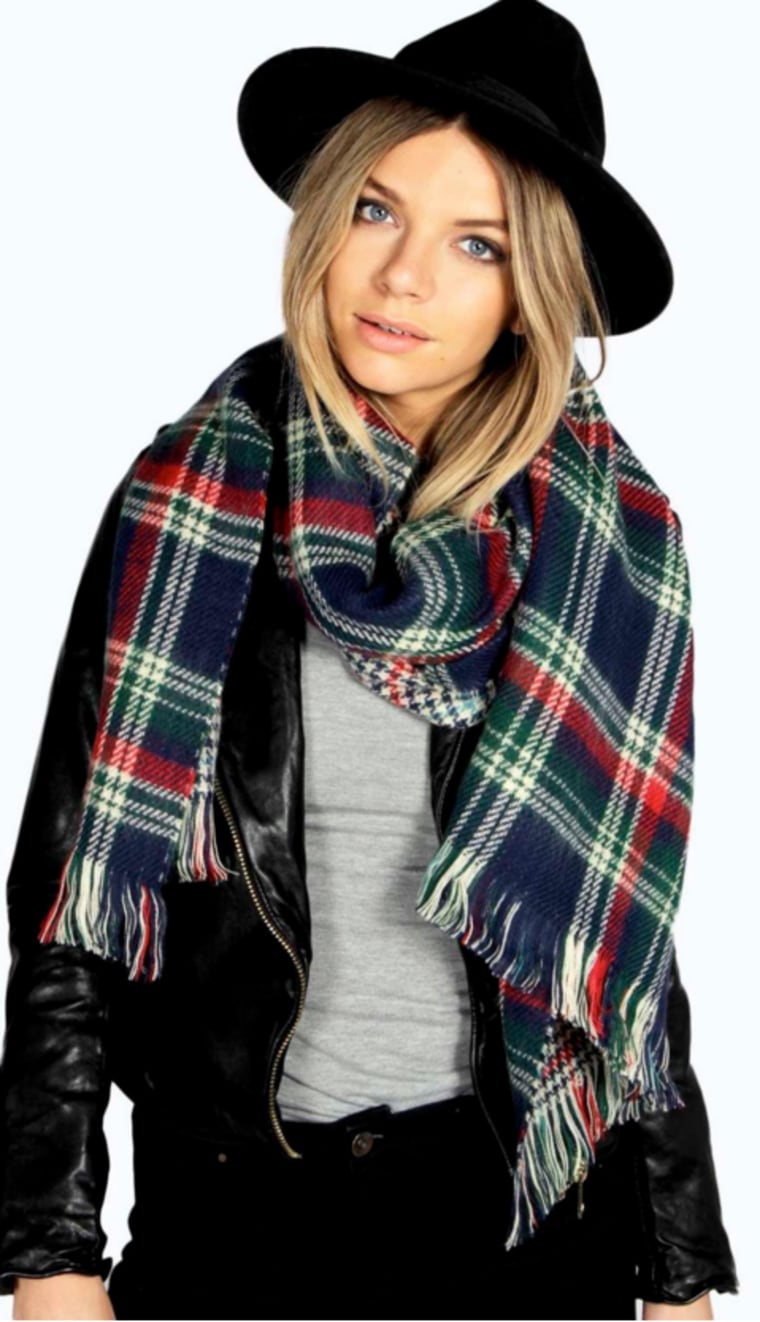 Daisy Oversize Check Tartan Scarf, $12, Boohoo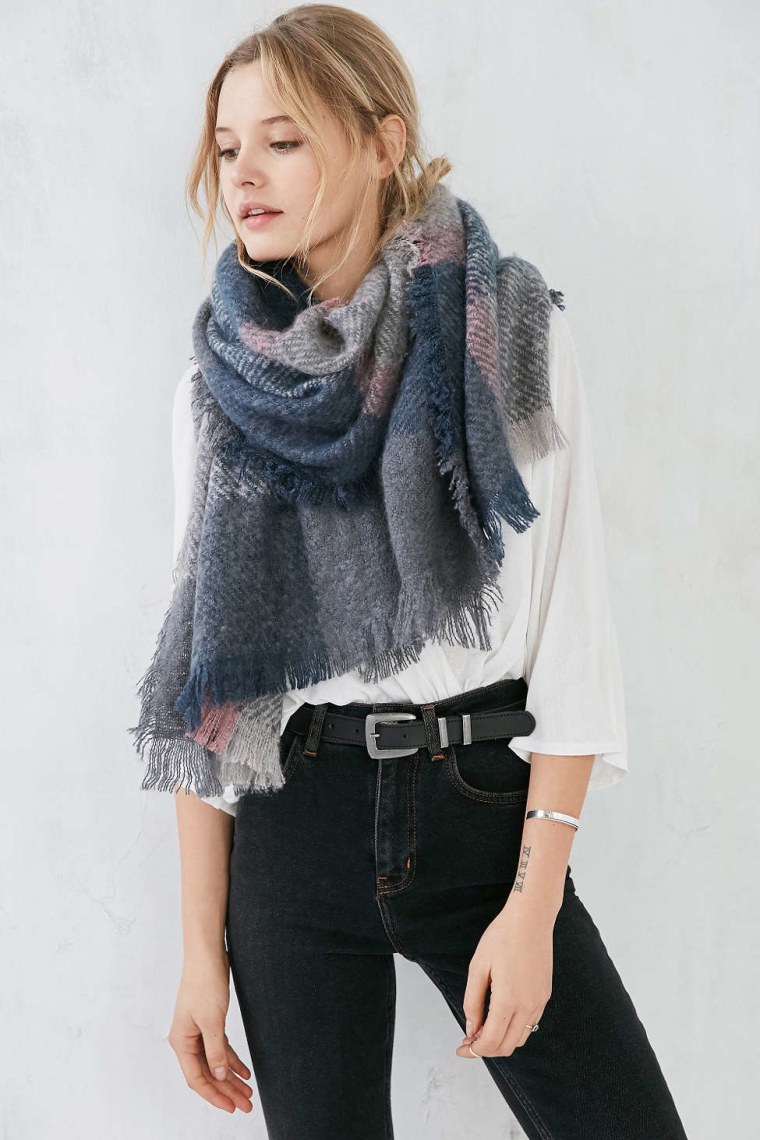 BDG Soft Blanket Scarf, $39, Urban Outfitters
Sweatpants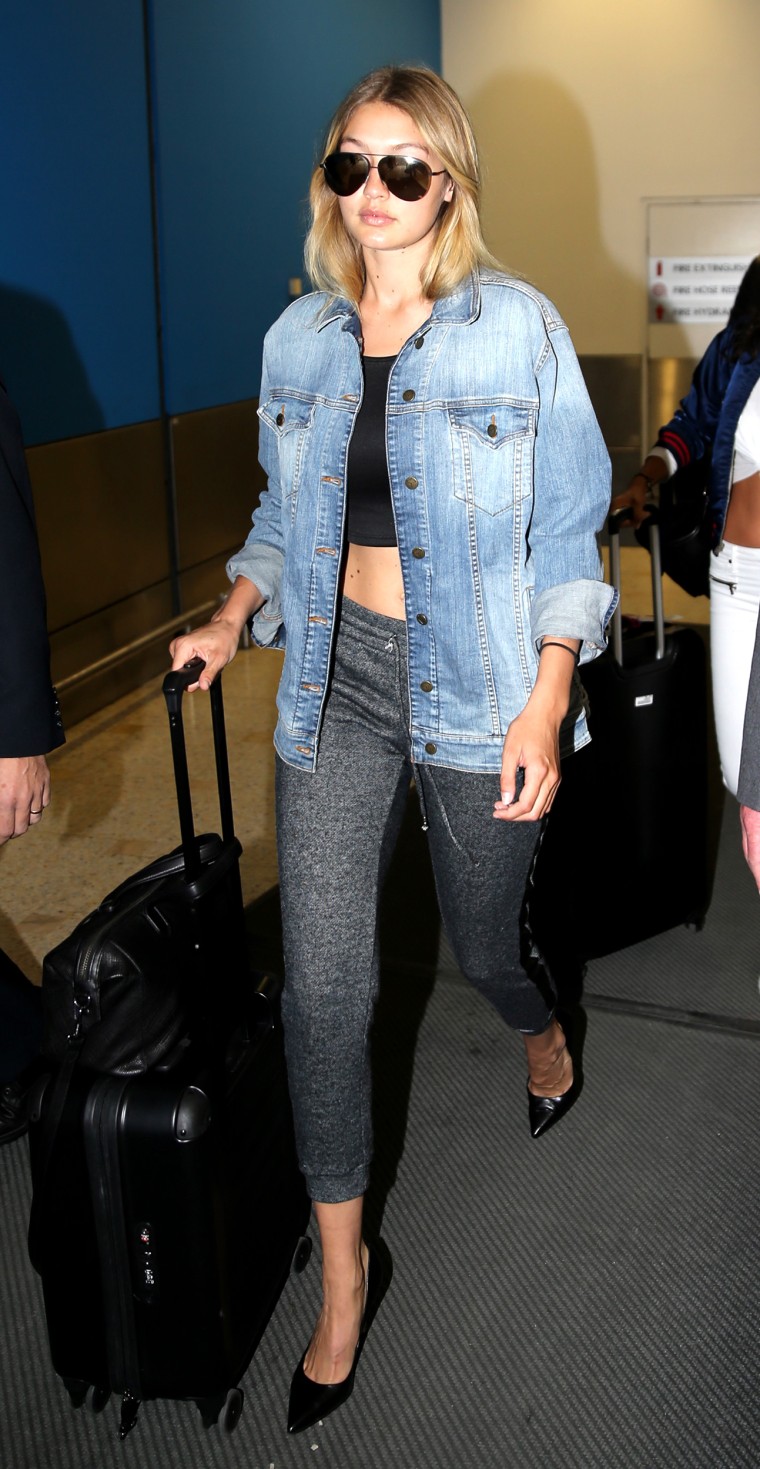 On those desperate days when only sweats will suffice, you can still strut on the streets with your head held high. The key is to keep your entire outfit slim, which means a tapered leg, longer-length blazer and pair of pumps that make you feel your best.
RELATED: SELF editor spills her favorite site for 'athleisure' shopping sprees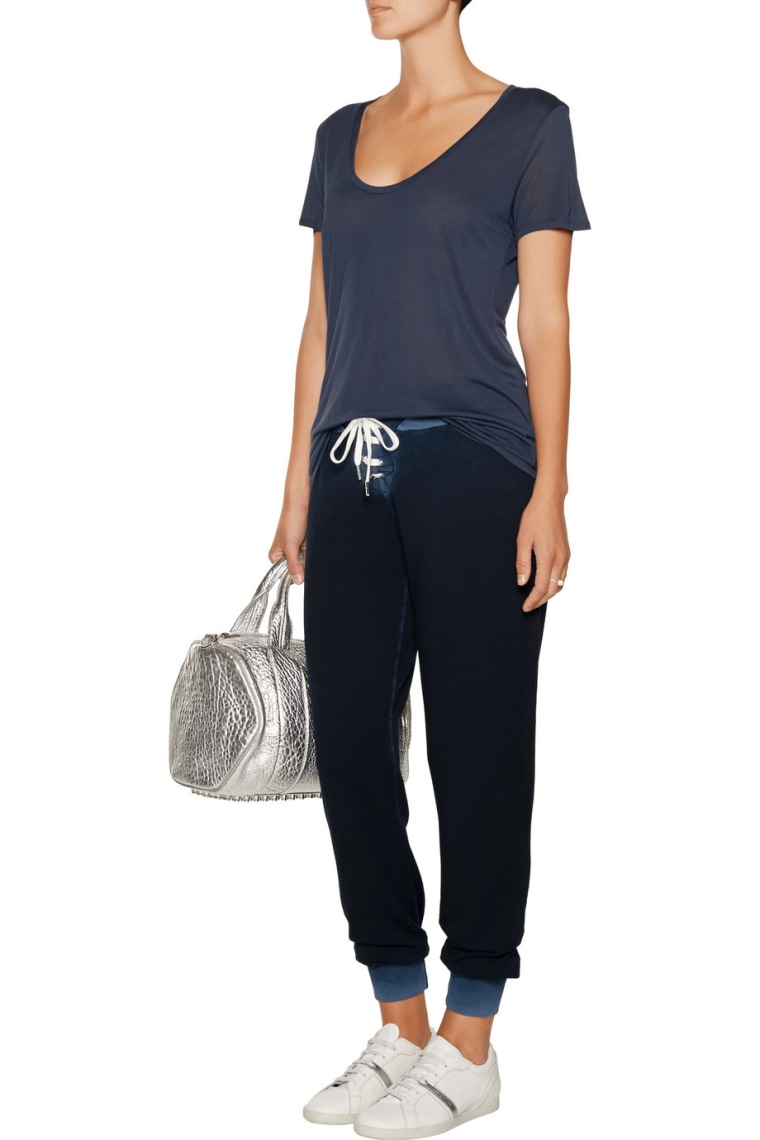 Tyler Jacobs Marisa Jersey Tapered Pants, $59.50, The Outnet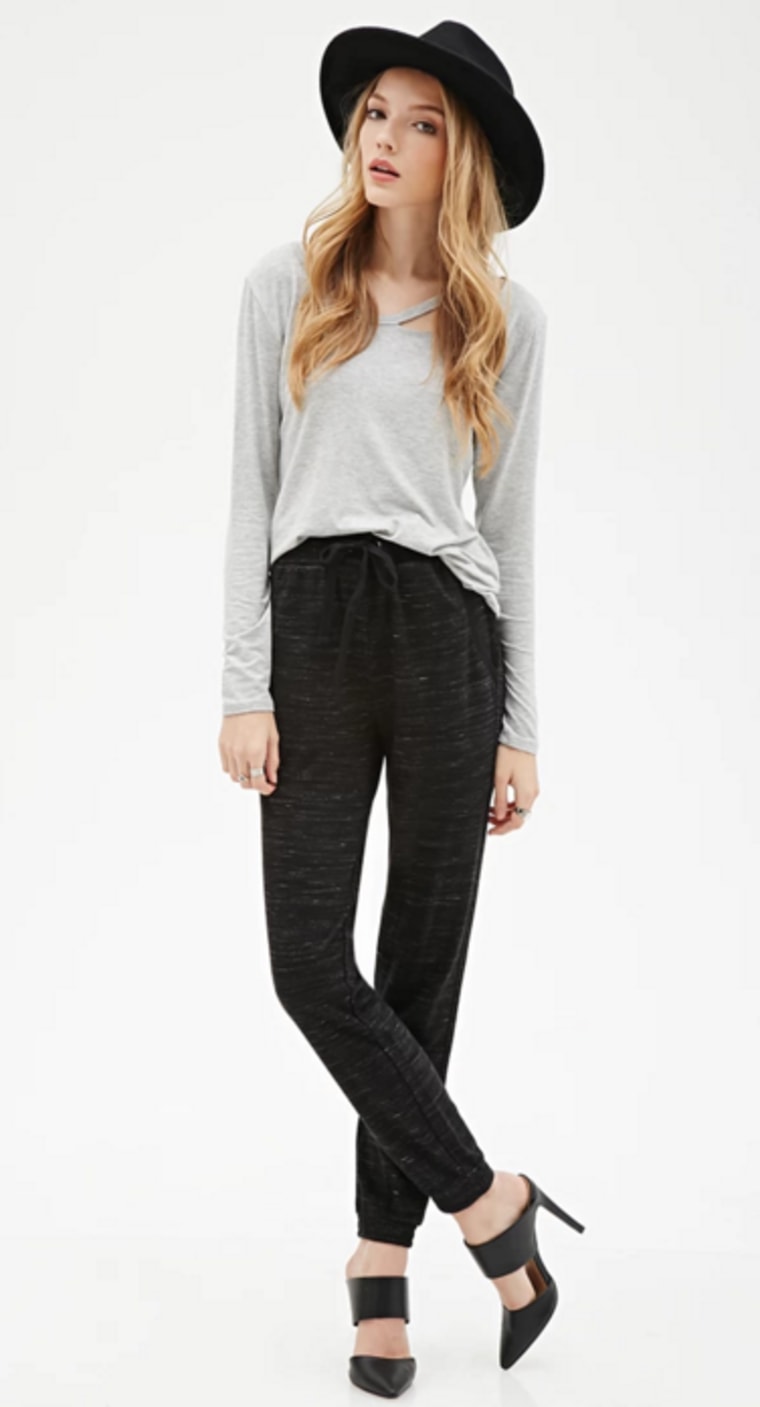 Marled Knit Drawstring Sweatpants, $19.90, Forever 21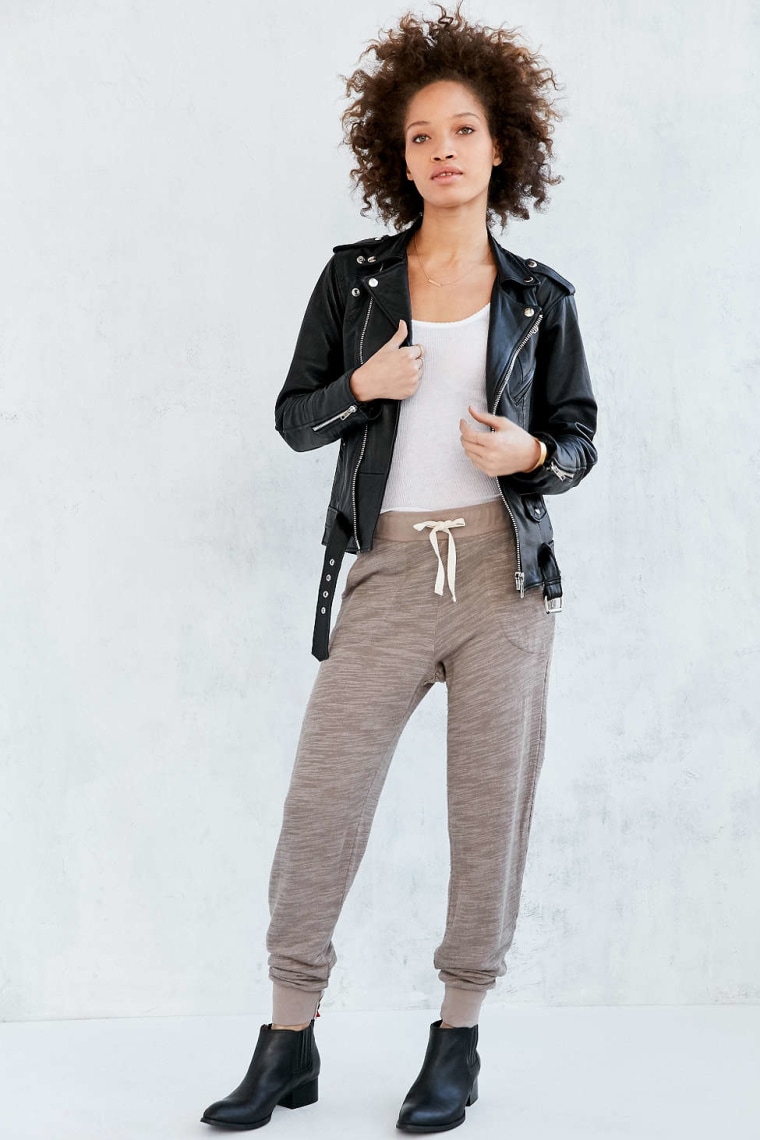 Project Social T Jogger Pant, $49.00, Urban Outfitters
Pajama-inspired separates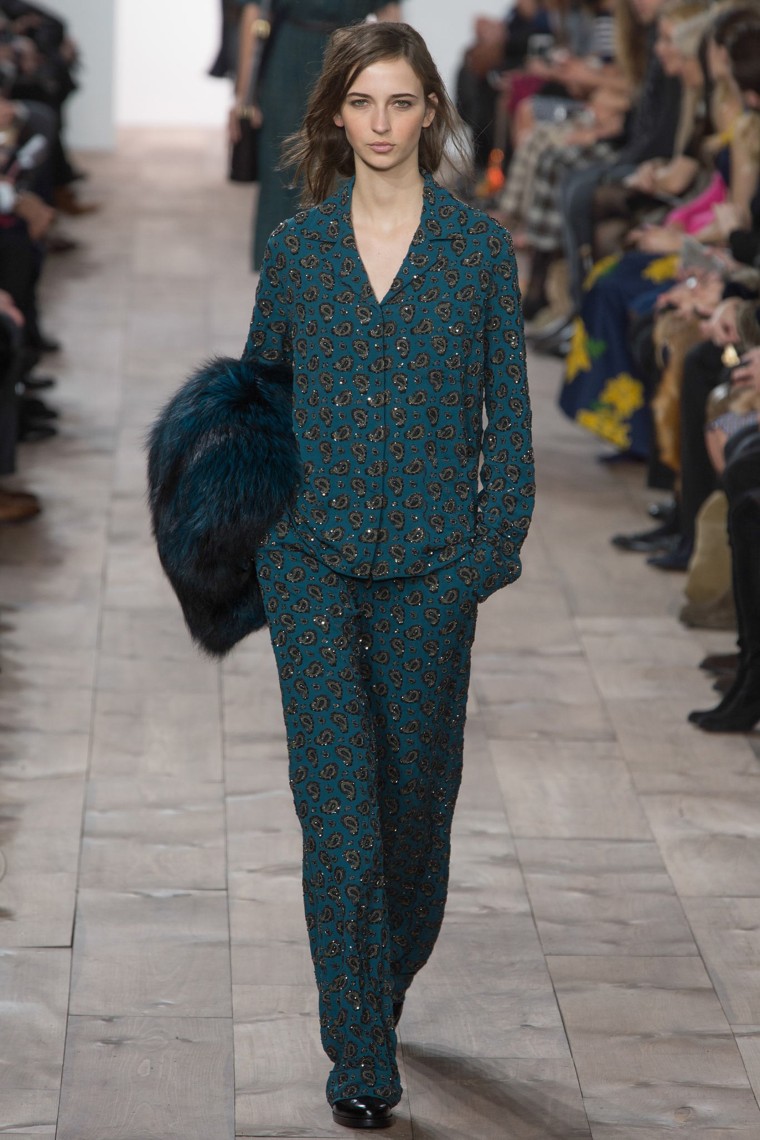 When it comes to pajama dressing, think menswear suiting with a luxe (and lazy!) twist. Silky button-downs, elastic waist pants and camisole tunics can go beyond the bedroom and still look sleek enough for sexy dinner date. If you're dressing for the office, try incorporating heavier fabrics like a tweed blazer, structured denim or wool pencil skirt to ensure you don't actually fall asleep on the job.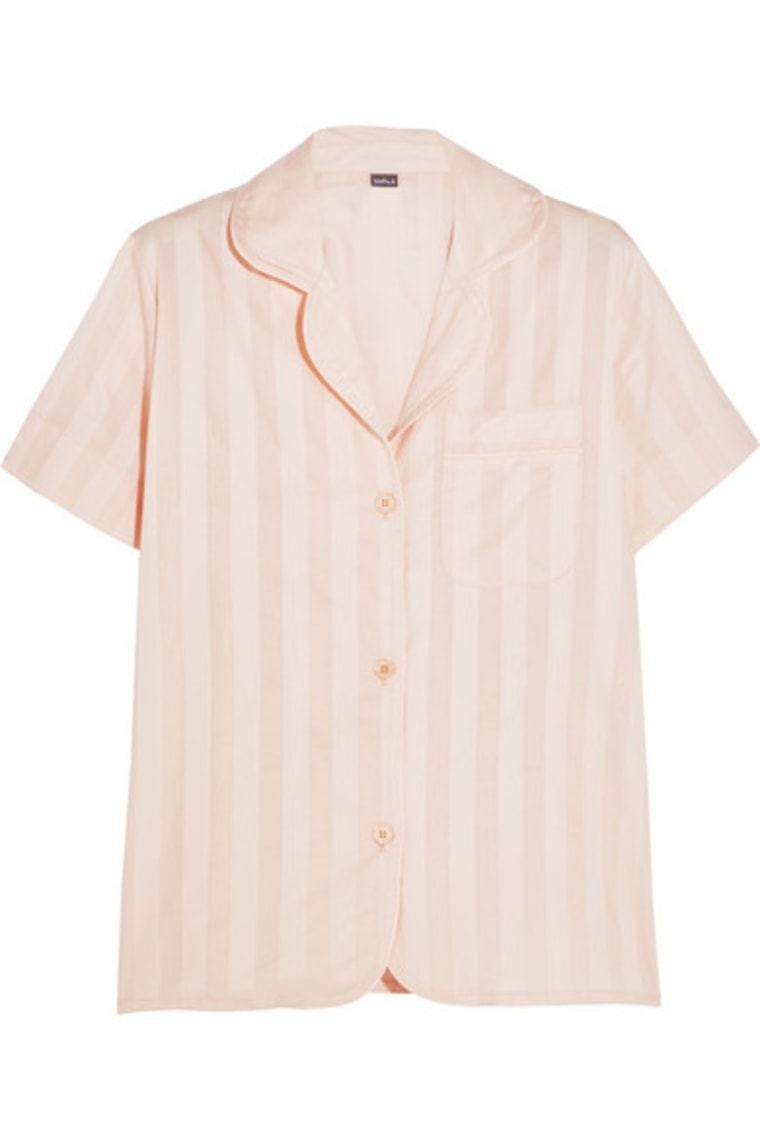 Bodas Shadow Stripe Cotton-Gauze Pajama Top, $70.00, Net-A-Porter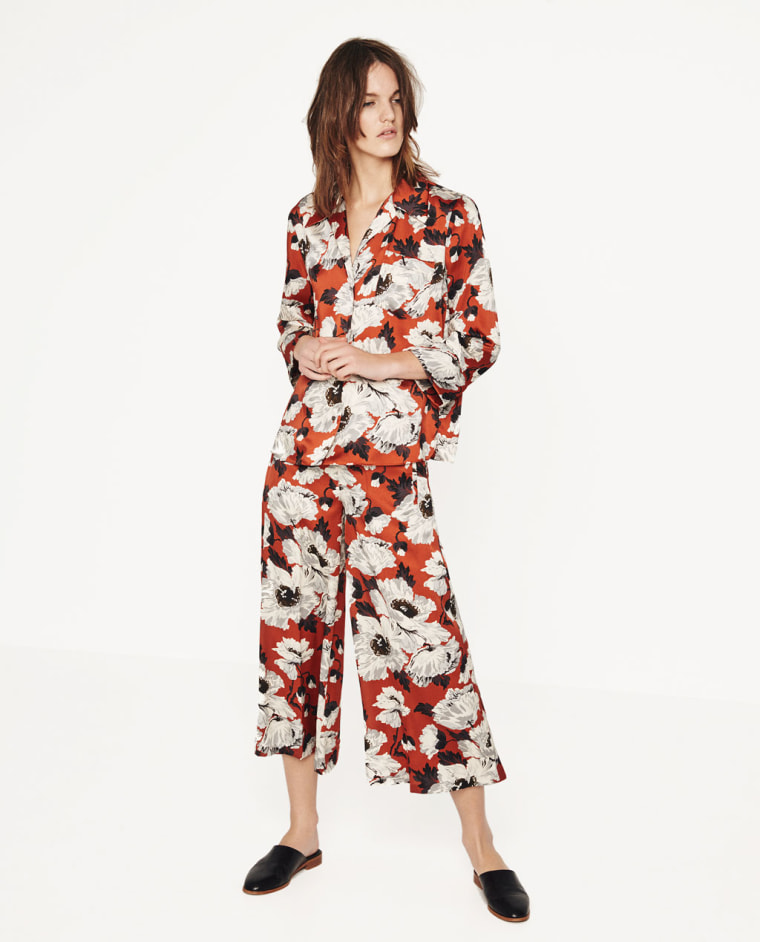 Printed Pajama Style Blouse and Printed Culottes, $69.99 each, Zara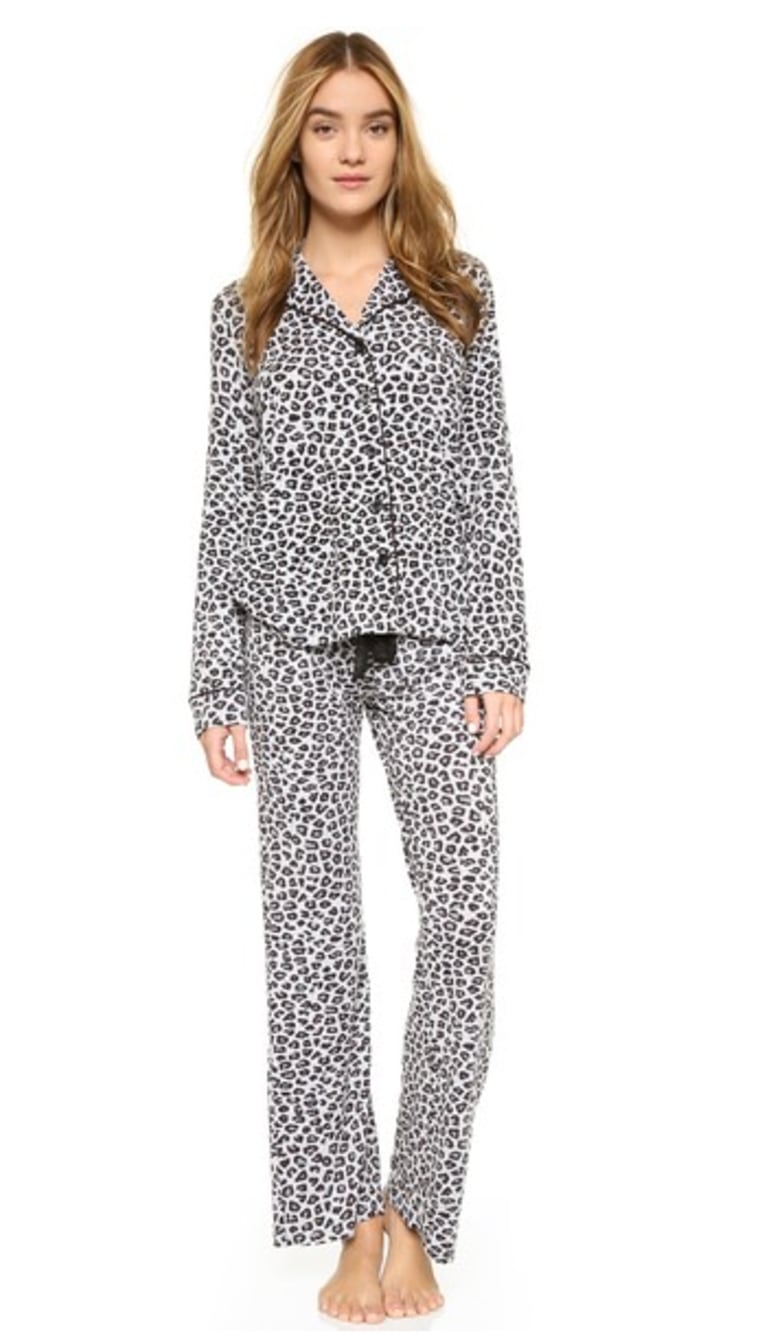 PJ Salvage Boudoir Bangal PJ Set, $72.10, Shopbop
Capes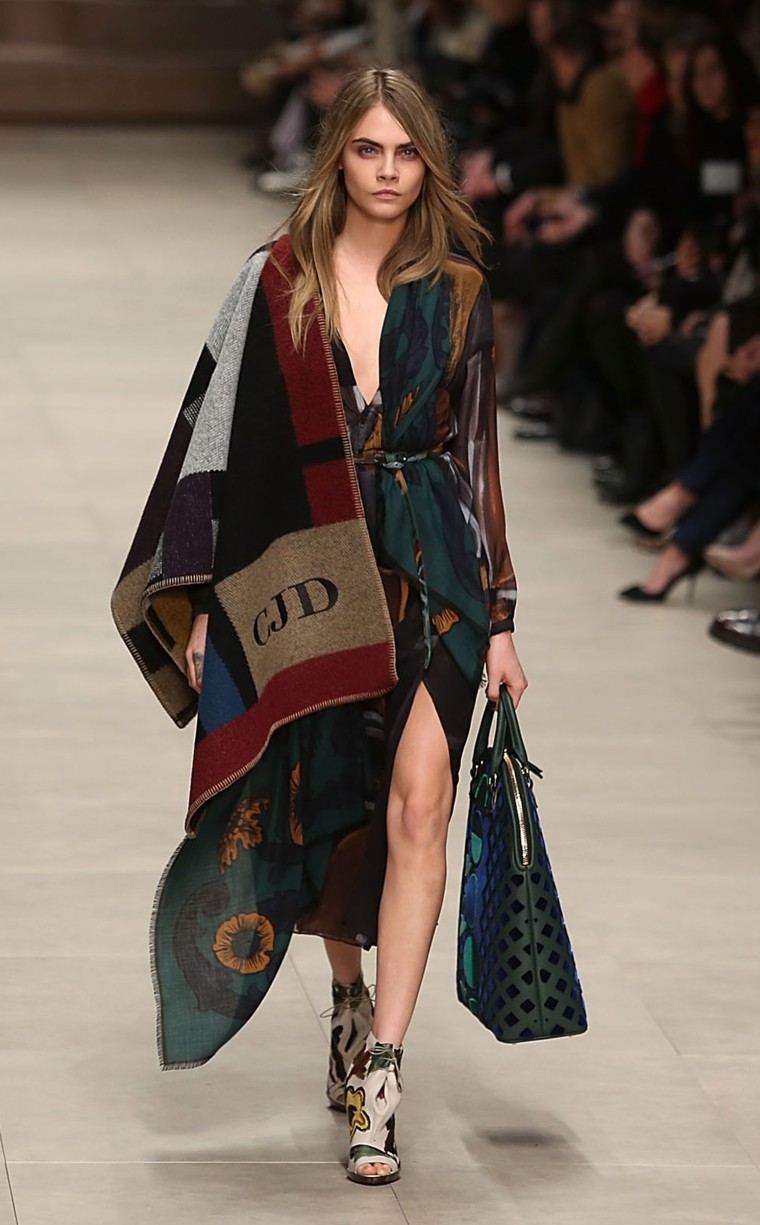 Another item that easily doubles as a blanket, a cape is the epitome of cozy and chic dressing. And now that your winter coat is getting packed up for storage, this will serve as the perfect topper on chilly spring mornings. Whether you belt it or leave it loose, be sure to wear a slim pair of pants to keep the look proportional and sleek.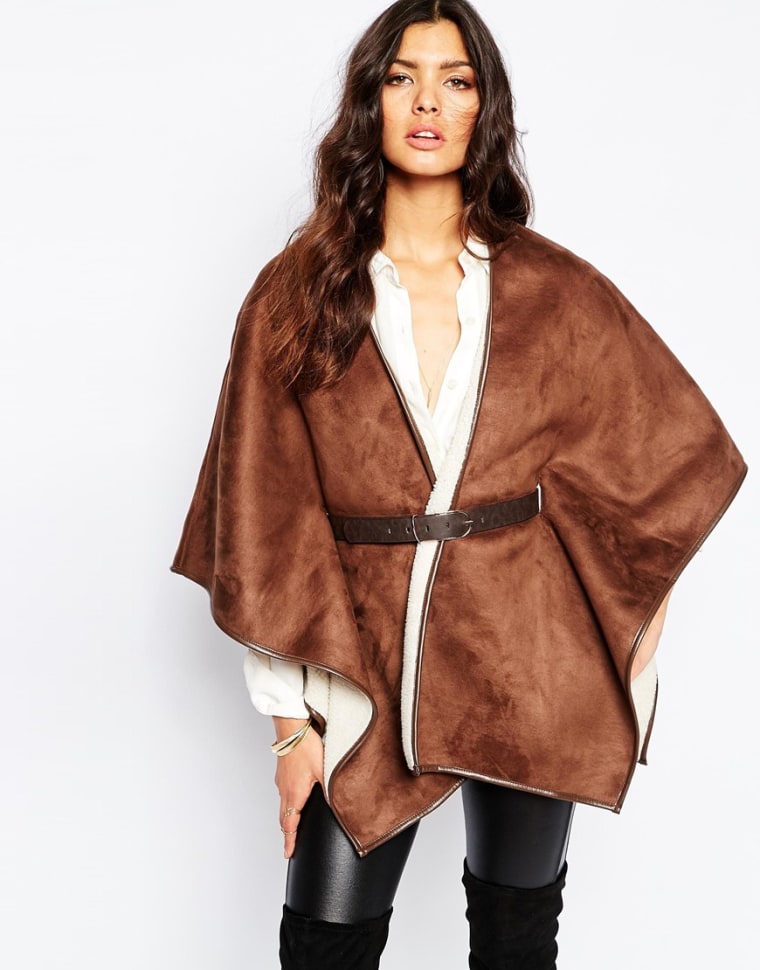 River Island Belted Faux Shearling Cape, $61.50, ASOS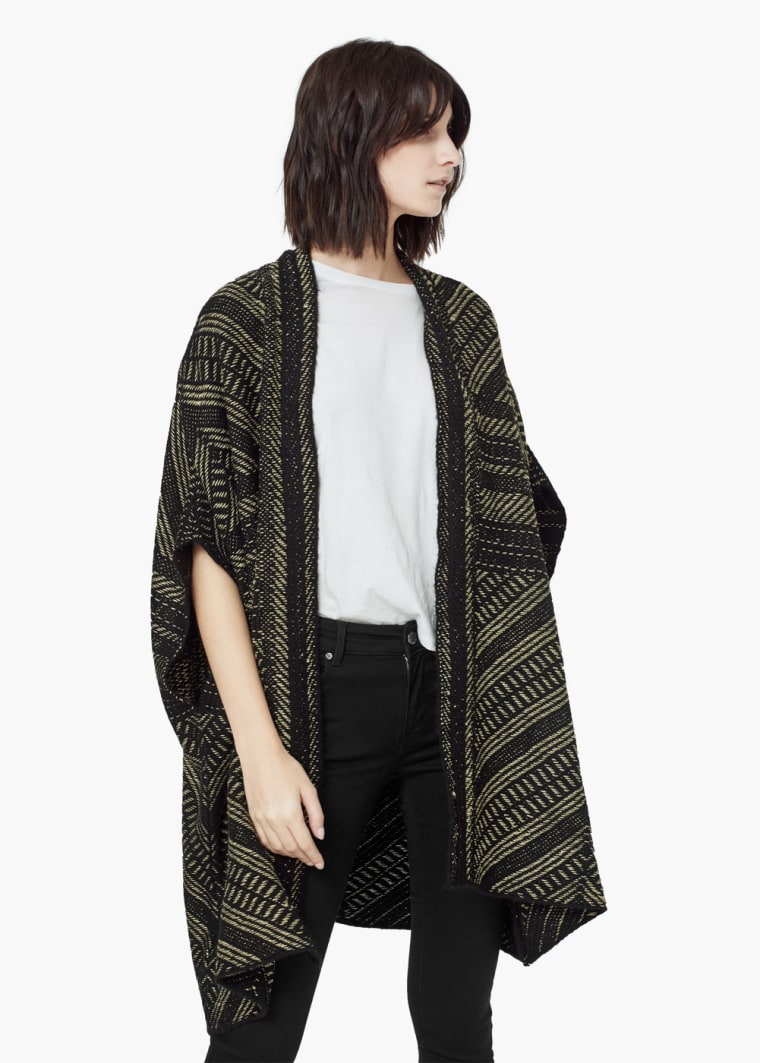 Metal Effect Cape, $31.99, MANGO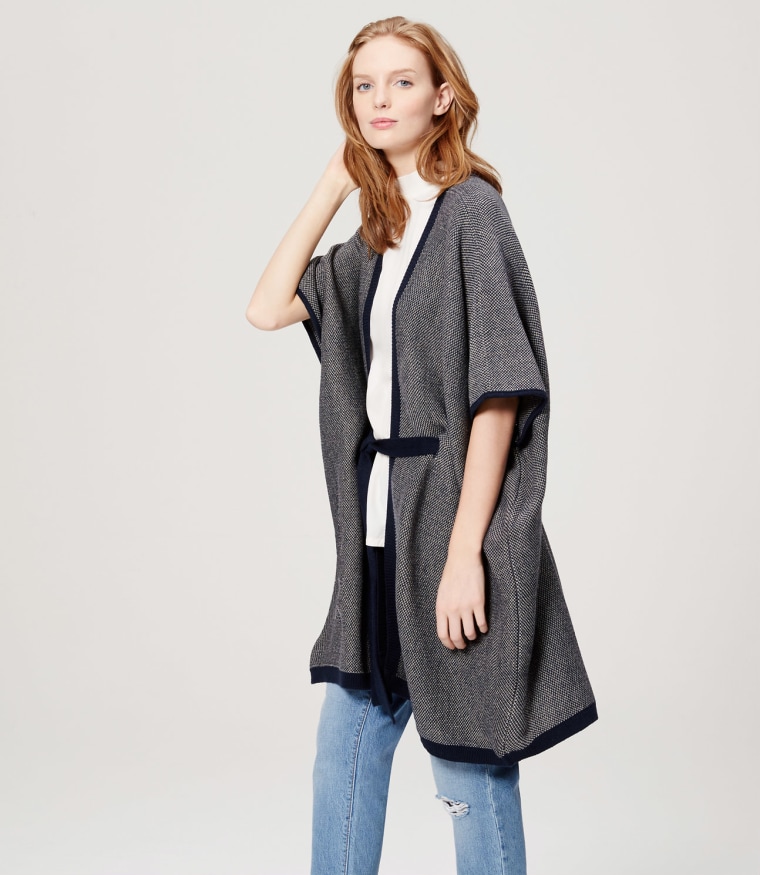 Edged Poncho, $69.50, LOFT
RELATED: Look chic and stay cozy this winter in affordable capes
This article was originally published on March 9, 2016 on TODAY.com.