How does Heather Graham still look so gorgeous? We'll give you a hint: it has something to do with sleep.
The actress stopped by TODAY Tuesday to share her secret and chat about her role in the animated picture "Norm of the North" — but it was the star's outfit that had the TODAY Style team talking!
Graham joined the Fourth Hour in a chic white dress with sheer lace details and funky red lace-up pumps, proving that she isn't afraid to take a fashionable risk (or nail it, for that matter).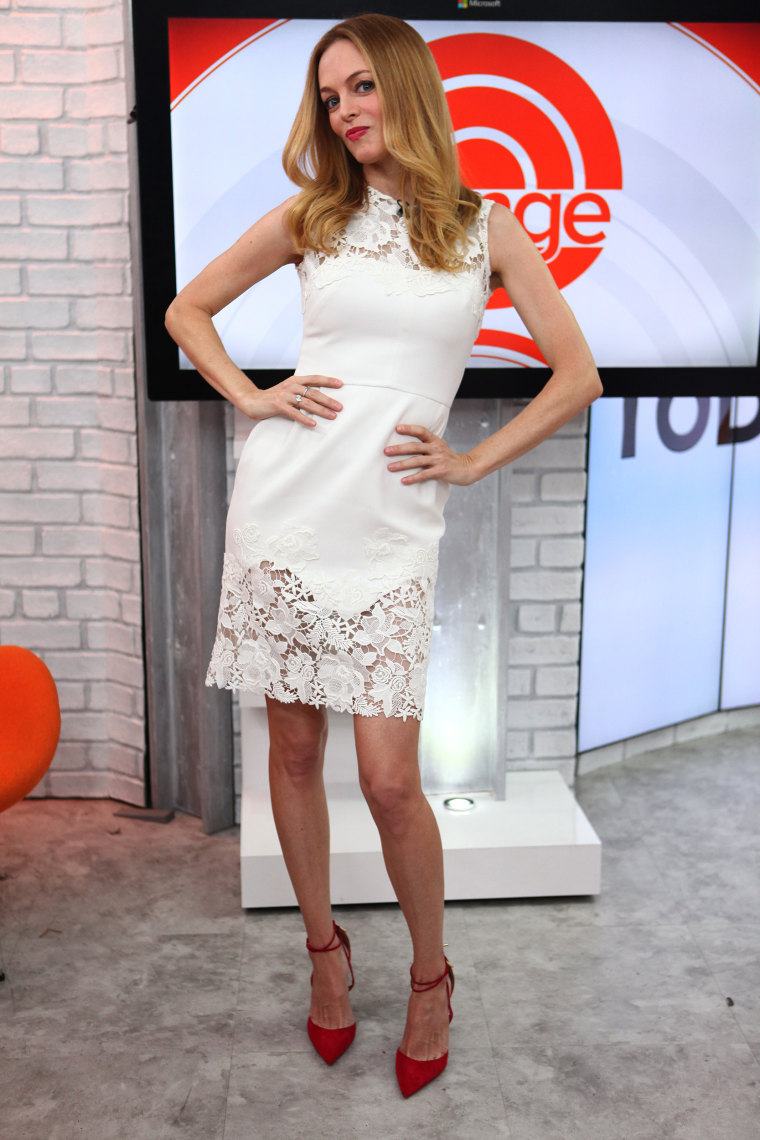 RELATED: Tamron's Tuesday Trends: How to wear winter white like a pro
While white is often thought of as a summer color, it can actually work just as well in the winter. The unexpected color pops among the sea of black and grey that's so common, yet still feels seasonally correct when worn in a classic silhouette like Graham's simple shift.
RELATED: Whitney Cummings on TODAY: How to get her sophisticated look
Also, going with closed-toe, suede shoes (a staple fabric of fall and winter wardrobes) keeps the look appropriate for the colder months.
The best part is, you can simply change up your accessories to wear it all year round and get the biggest bang for your buck. Try switching up the pumps for sandals to transition from winter into the spring and summer.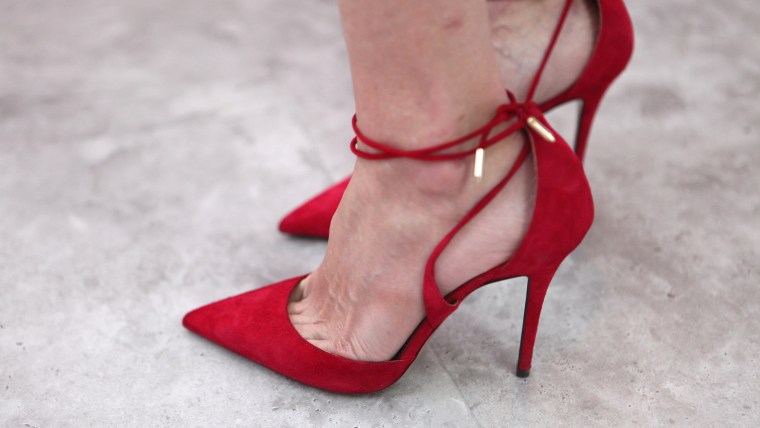 And while you can definitely pick any color shoe, since white matches everything, we love how Graham went with a rich and earthy red tone that stands out without clashing with her look. The pointy toe and lace-up detail at the ankle keep it right on-trend with the hottest looks of the season. One thing's for sure: the "Boogie Nights" star certainly hasn't lost her touch!
Between the lace details on the dress and the fun-and-flirty shoes, Graham was smart to keep her jewelry to a minimum. She accessorized her look with a few dainty rings from designer Graziela that gave her outfit just the right touch of feminine flare.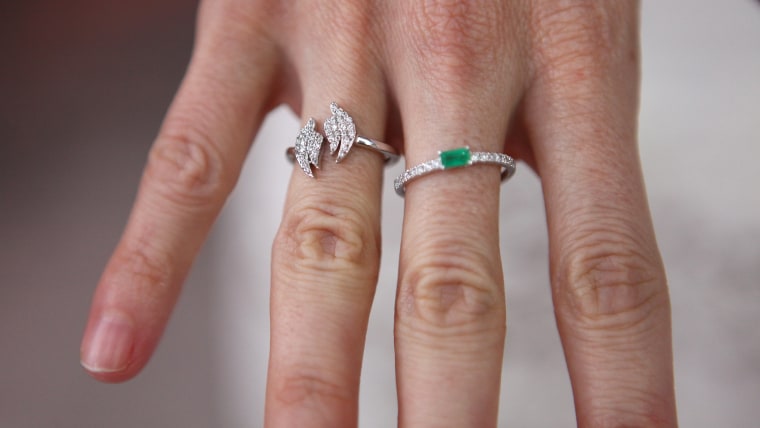 RELATED: How to get the delicate jewelry trend
Graham's dress was by designer Sophia Kah and her pumps were from celebrity-favorite brand Aquazurra, but you can get the same look for less. We found five white dresses and four red suede shoes to create the perfect ensemble to match your personal style — even if you're on a budget.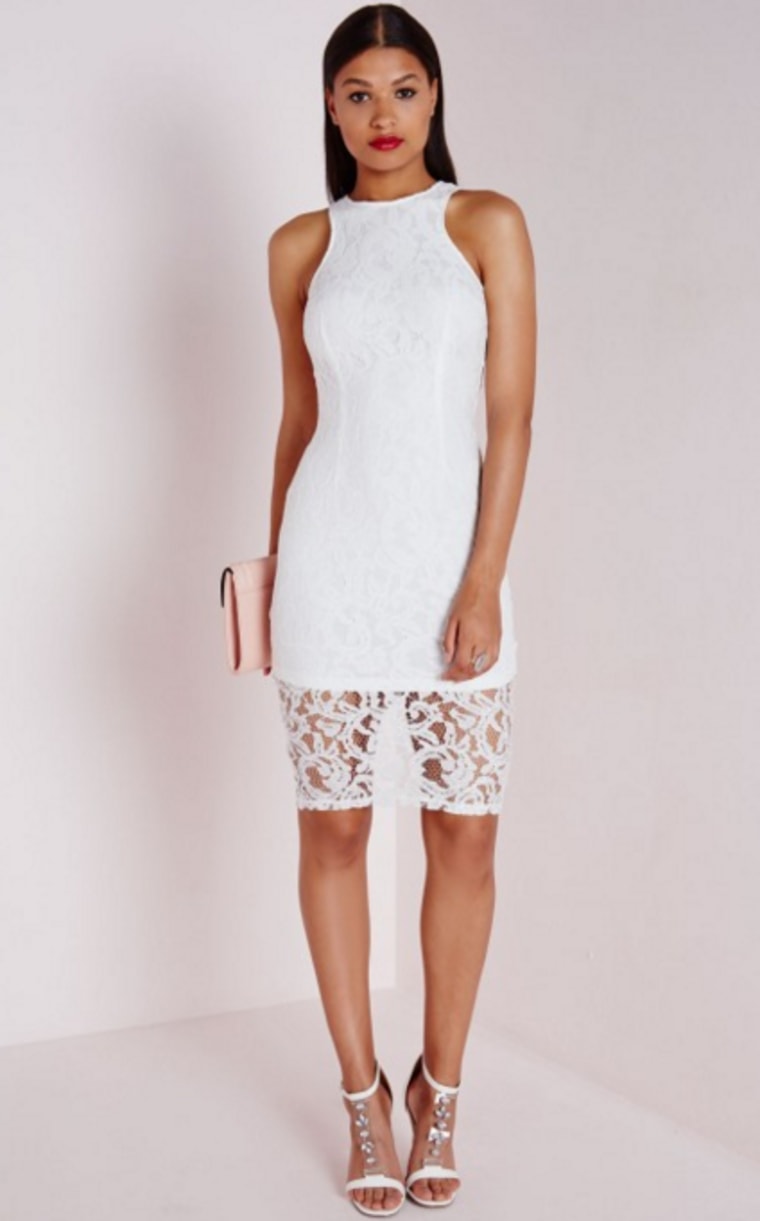 Sleeveless Lace Midi Dress White, $42.50, Missguided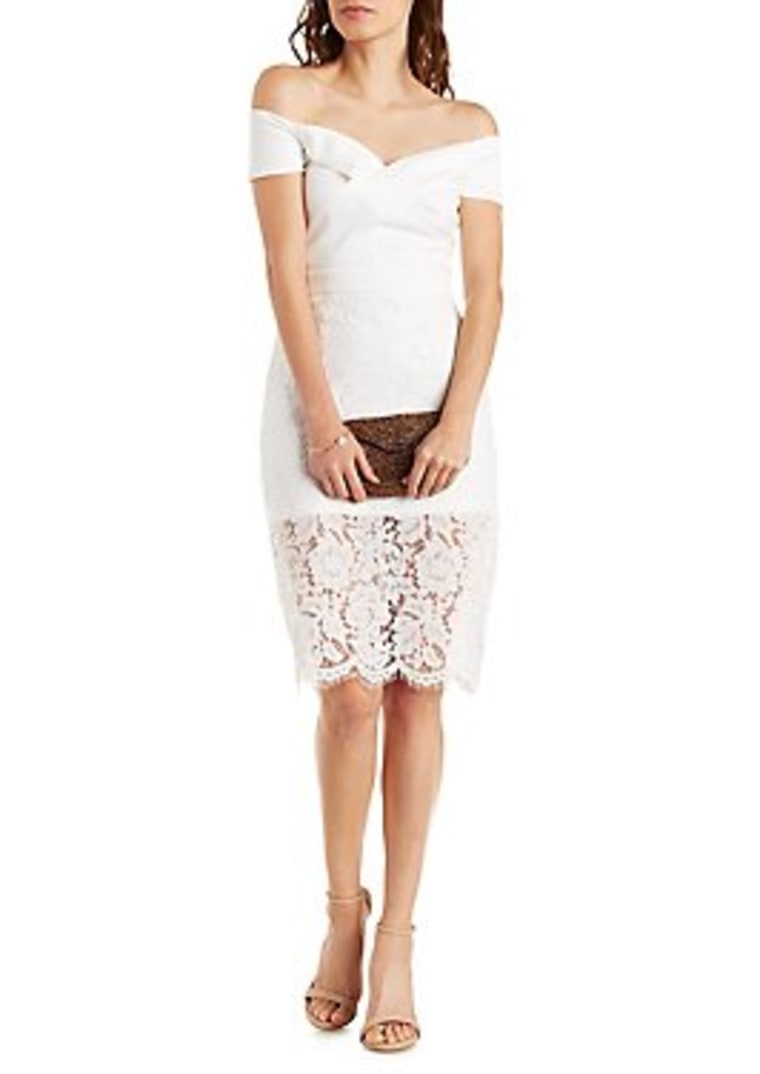 Mustard Seeds Scalloped Lace Sheath Dress, $62.99, Charlotte Russe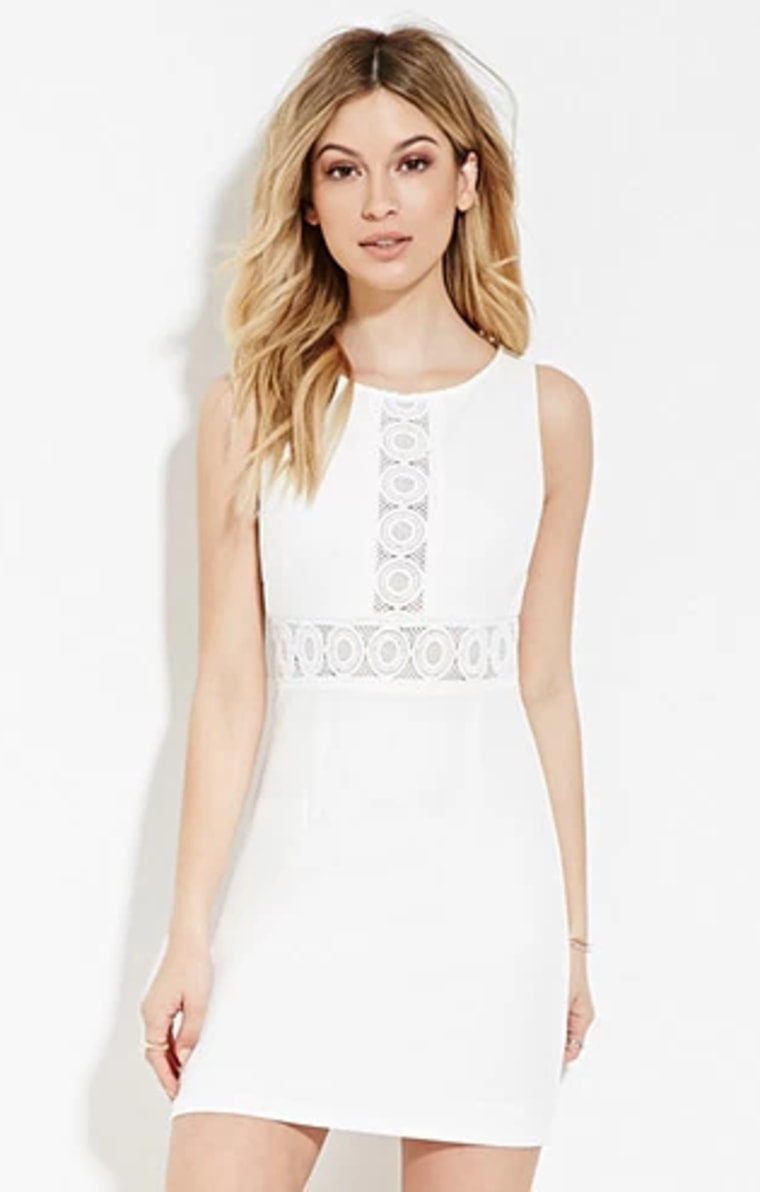 Crochet-Paneled Sheath Dress, $24.90, Forever 21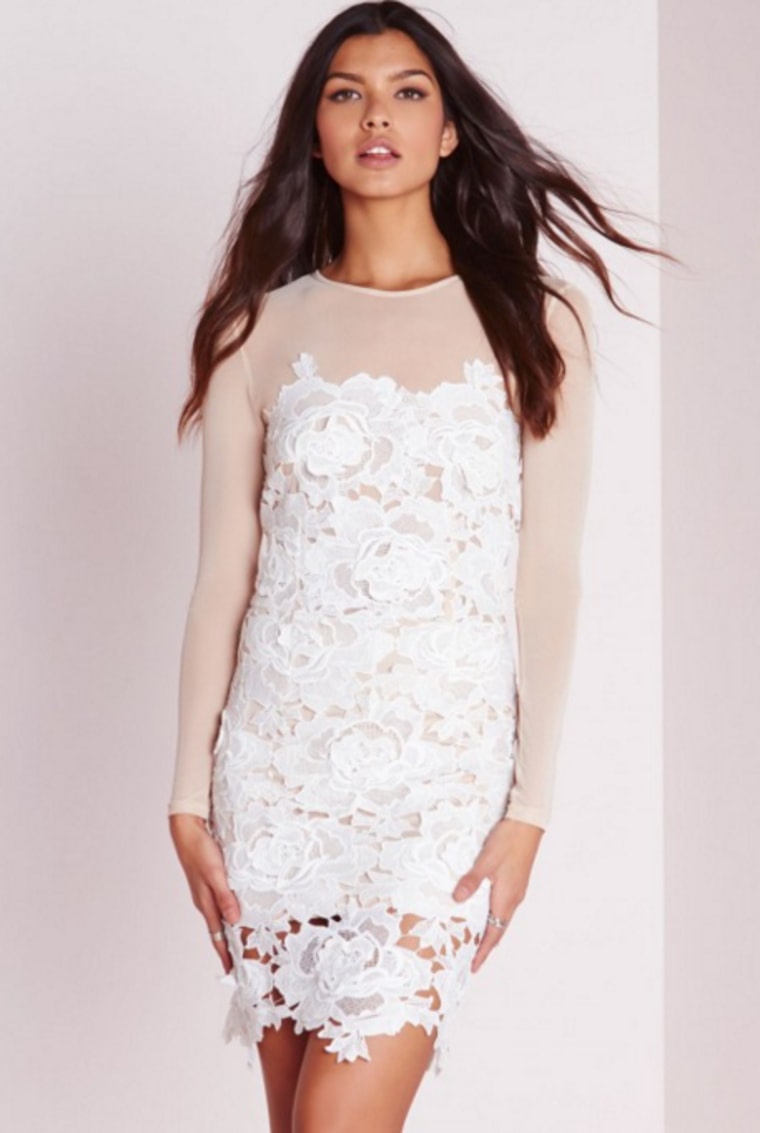 Floral Lace Mini Dress Nude, $27.20, Missguided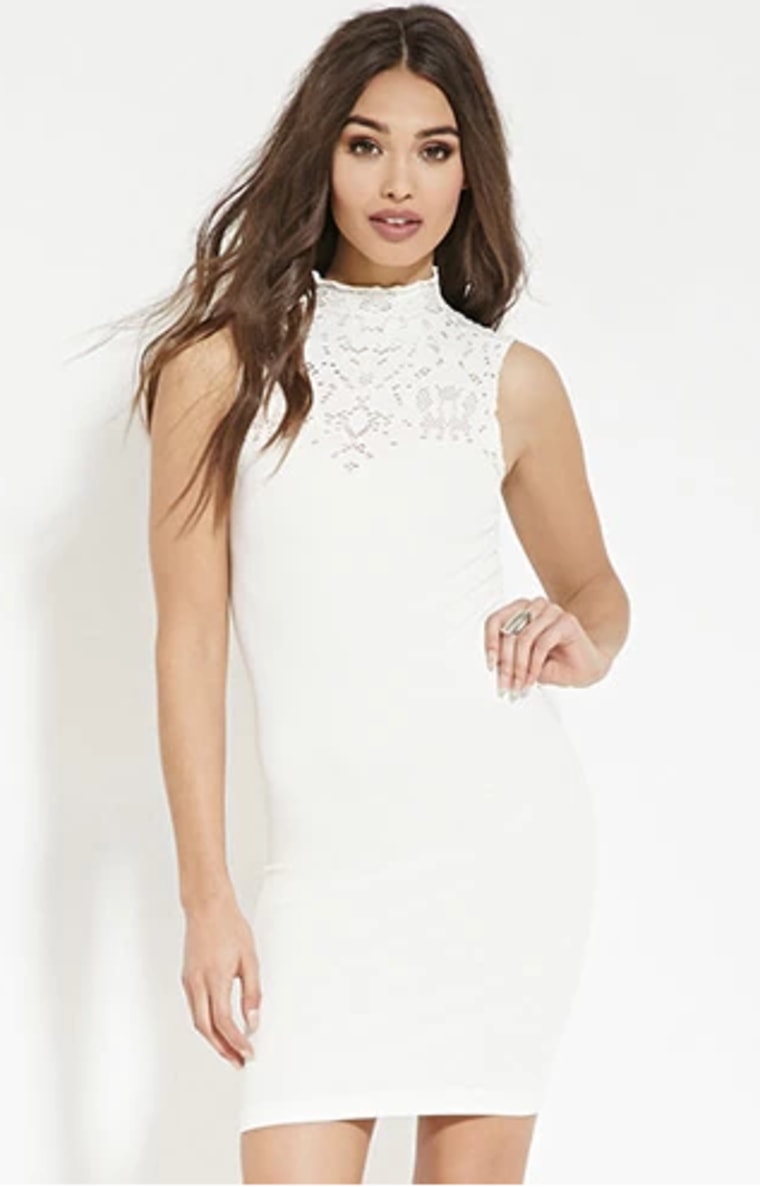 Mock Neck Bodycon Dress, $17.90, Forever 21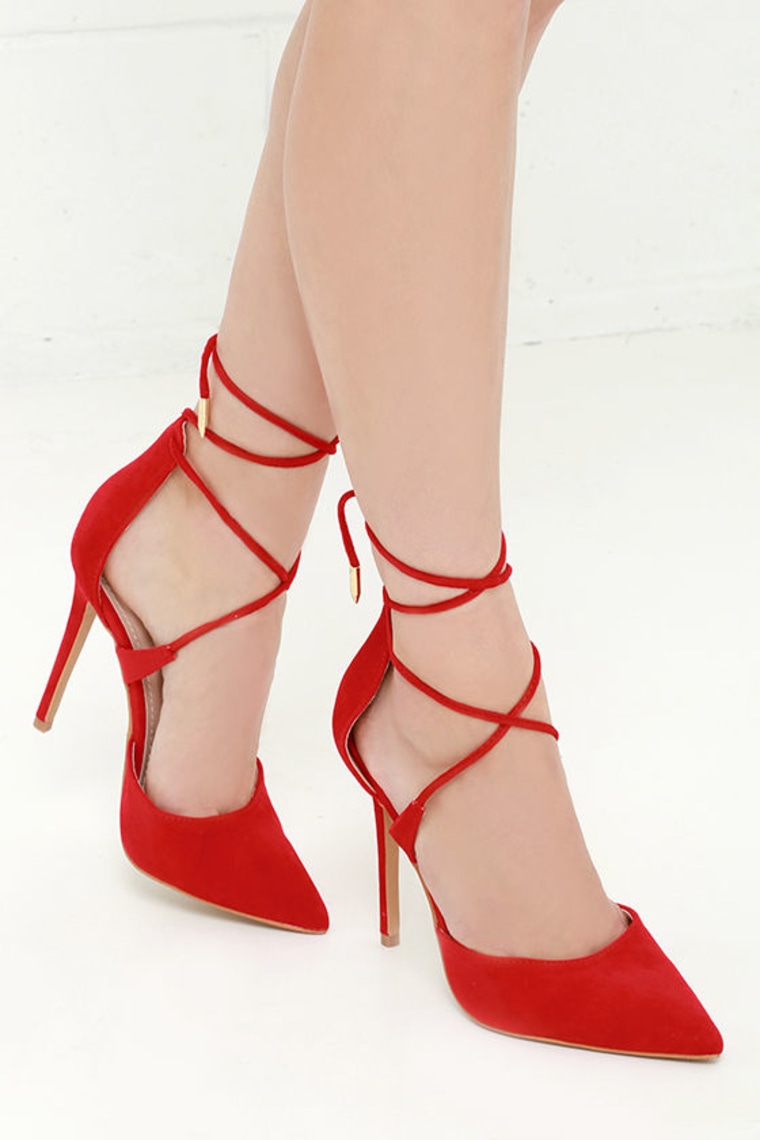 LULUS Michele Red Lace-Up Heels, $36.00, LULU'S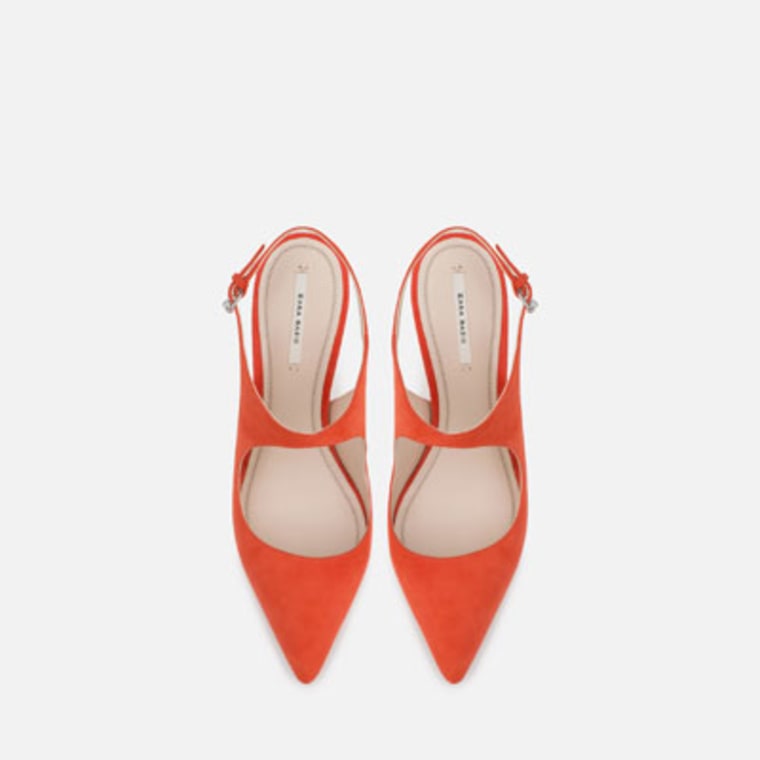 Suede Slingback High Heel Shoes, $39.99, Zara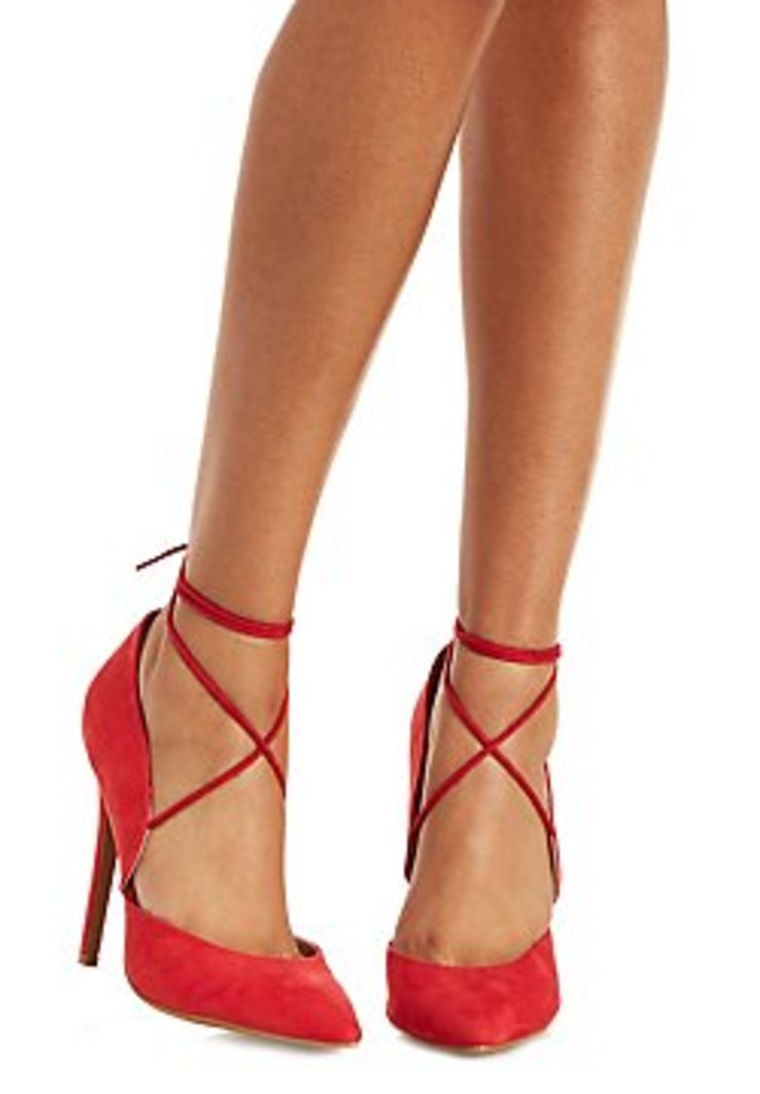 Lace-Up D'Orsay Pumps, $35.99, Charlotte Russe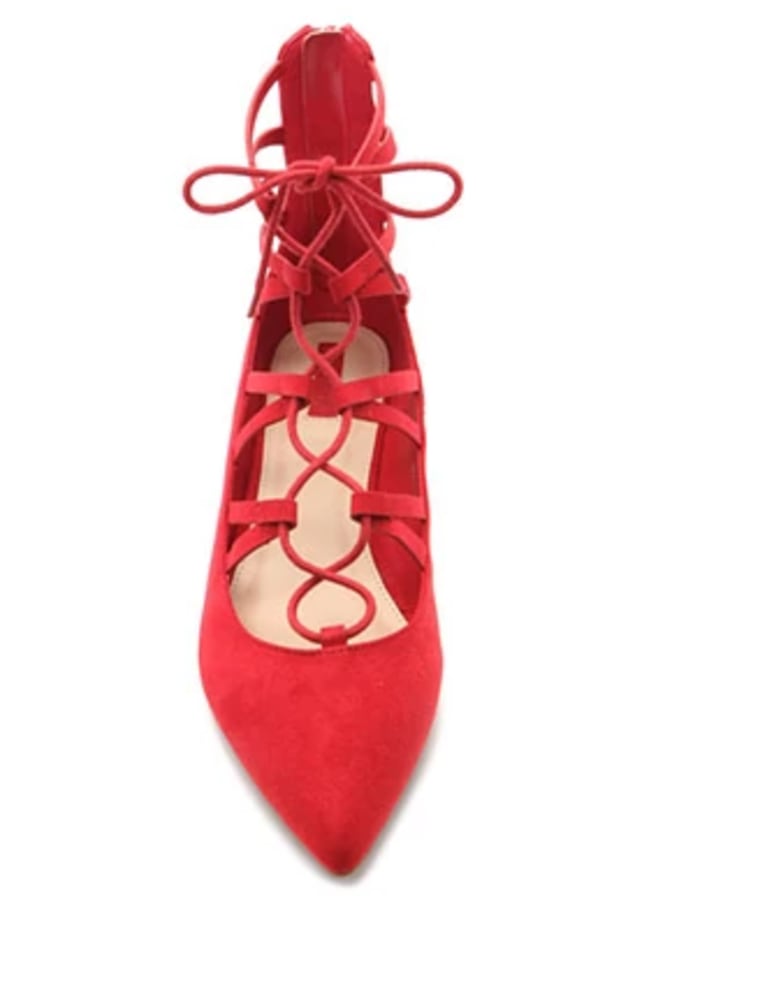 Faux Suede Lace-Up Flats, $29.90, Forever 21