Brittany and Michael are both originally from New Jersey, but they met in Pennsylvania. "I'd just moved to the new state, and my girlfriends encouraged me to try online dating," Brittany told TODAY.com. "Michael and I met up at a bar and the first thing we bonded over was the horrors of online dating, funnily enough. We kept talking and talking, and I just didn't want that night to end."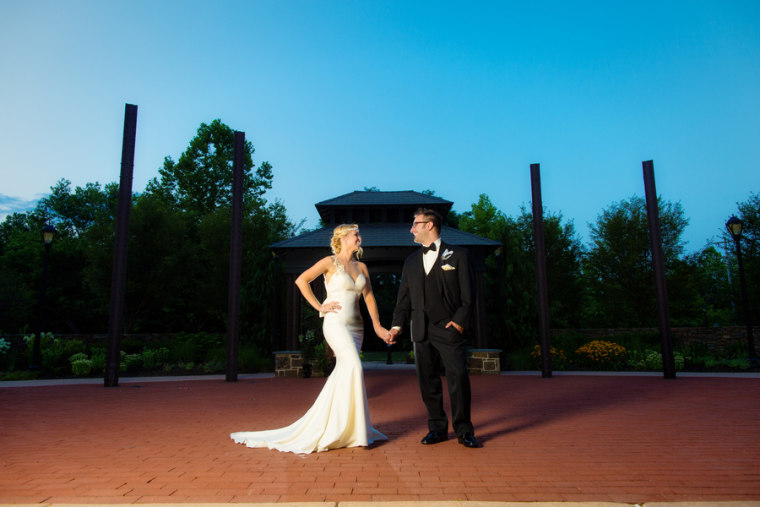 Michael felt the same way. "We raced back to our cars and instantly began texting each other, breaking all the rules of 'how long after the first date do you wait to say something?'" he admitted. "I don't think we cared. I knew I'd stumbled upon something so rare."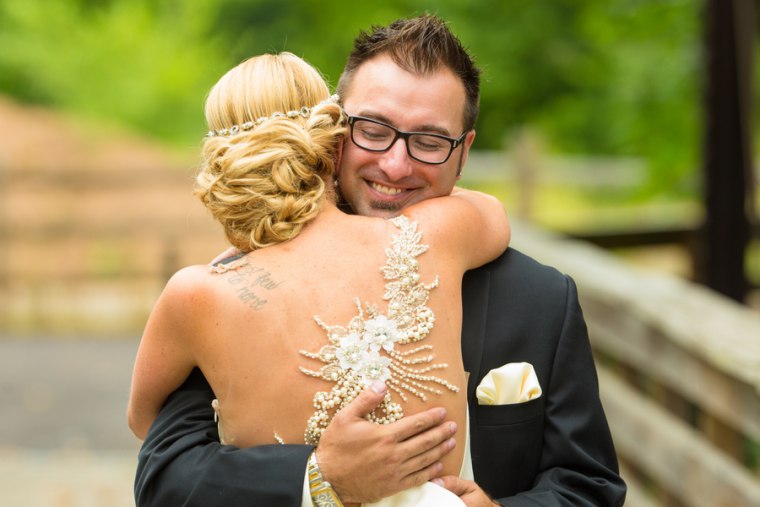 That down-to-earth sincerity is why he first fell in love with Brittany. "We never pretended to be anyone but the people we are," he said. "Now, I forget what life was like before her."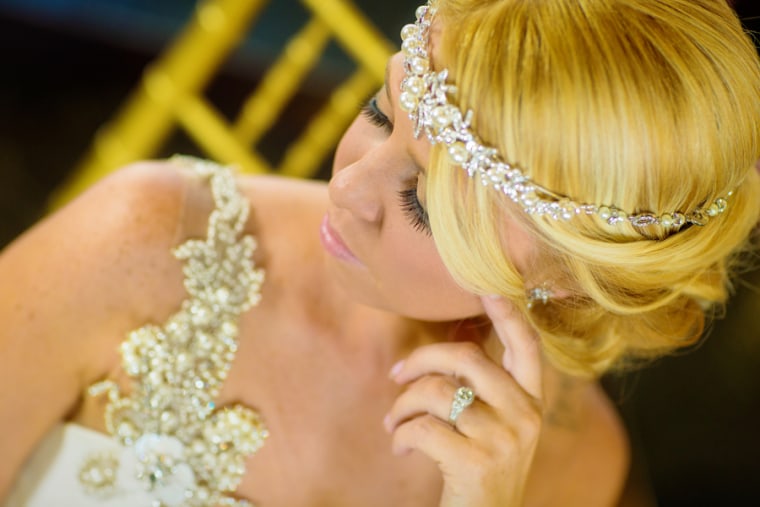 From the moment they got engaged, Brittany and Michael knew they wanted to highlight the glitz and glam of the 1920s at their wedding.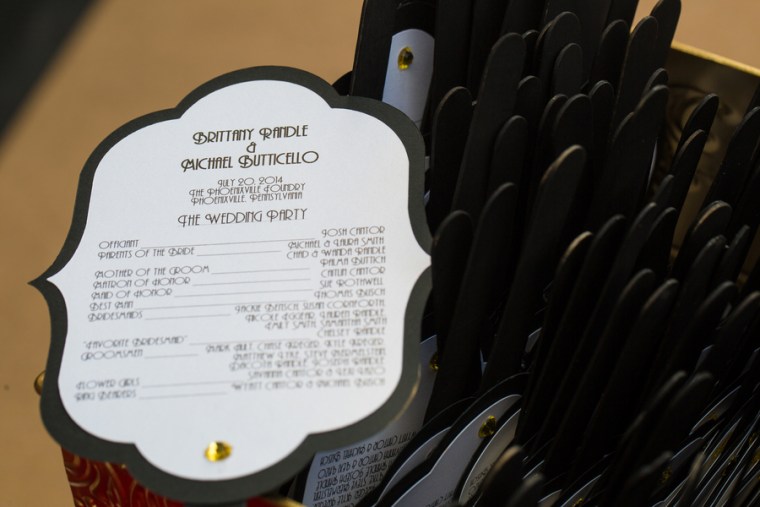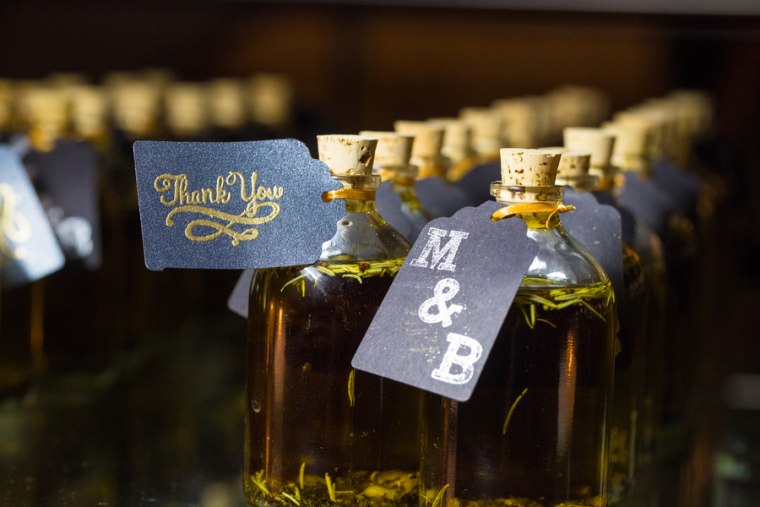 They set about creating a plan to make their dream come true, committing to the era in every aspect of their big day. And commit they did, keeping all of the extras on theme from a cigar bar to a martini station and even an art deco-inspired cake.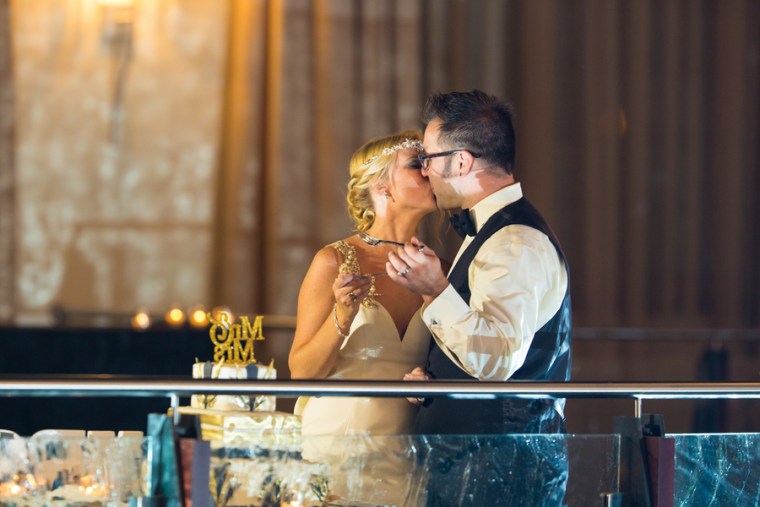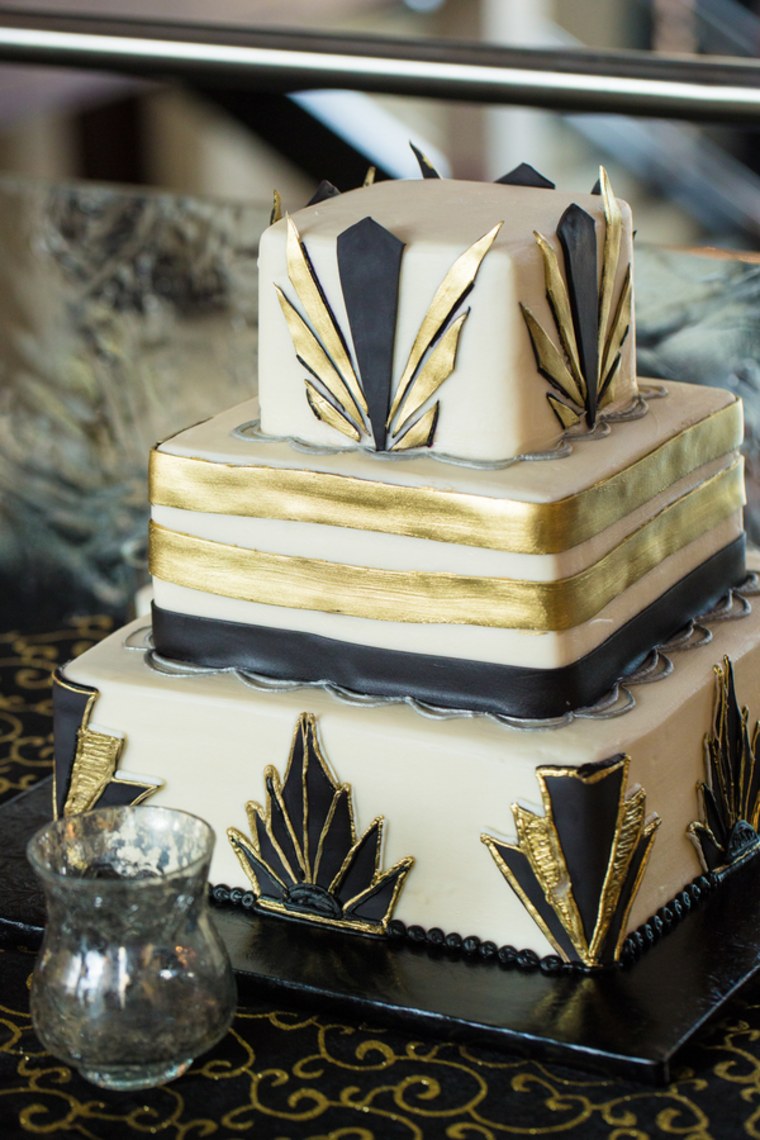 And the happy couple extended their festive theme to the bridal party and all of the guests, who were also invited to join in and dress the part.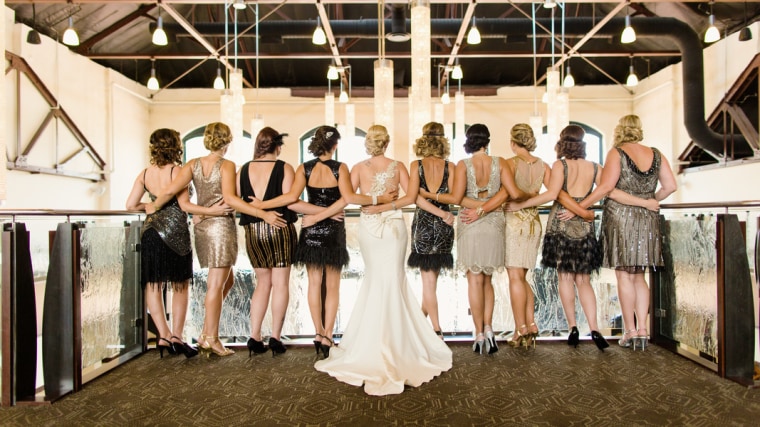 The couple wed in July 2014 at the Phoenixville Foundry in Pheonixville, Pennsylvania. Brittany started her day surrounded by her nearest and dearest girls, enjoying coffee and drinks as they had their hair and makeup done.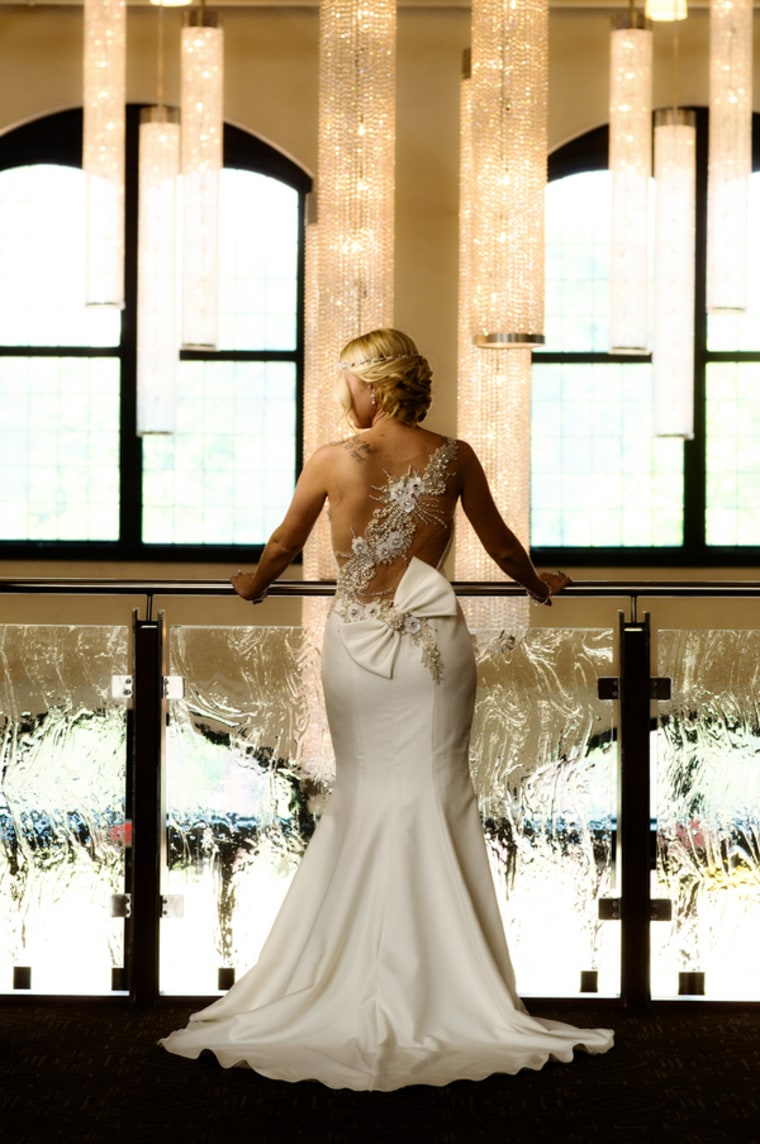 She wore a vintage-inspired gown by Tarik Ediz, and wore a headpiece that she designed and crafted herself.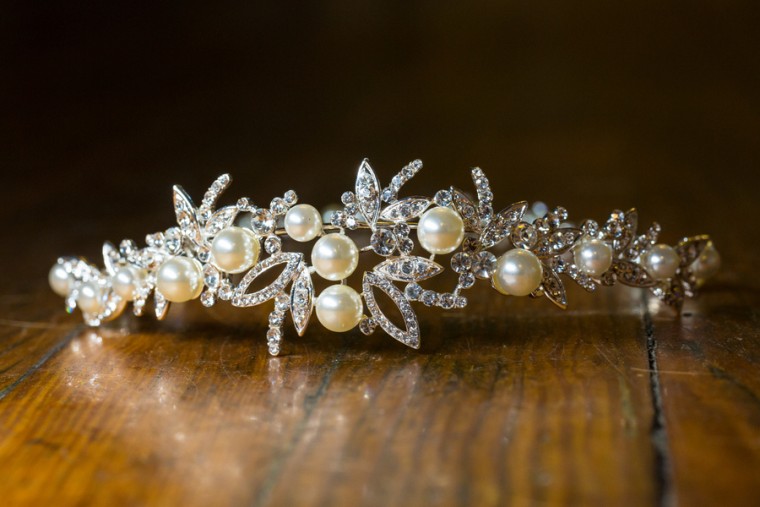 "In the beginning, we'd planned to just have the wedding party dress up in flapper-inspired bridesmaid dresses and some vintage details for the men," Brittany explained to TODAY.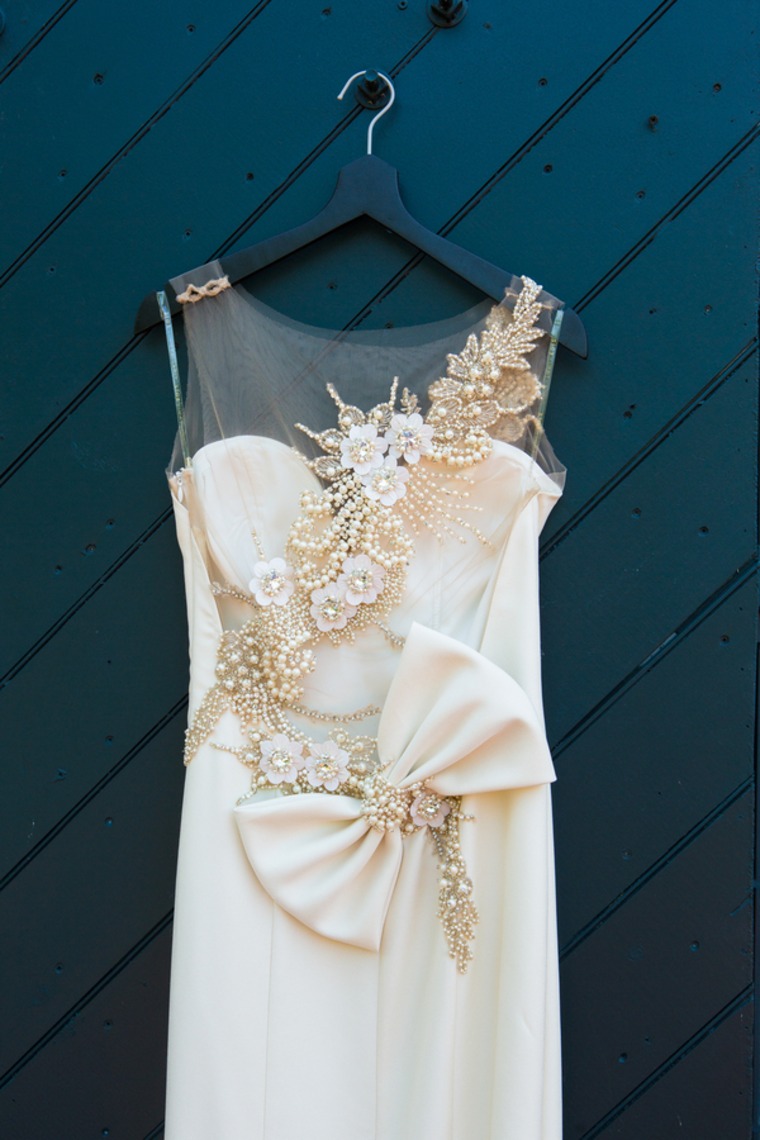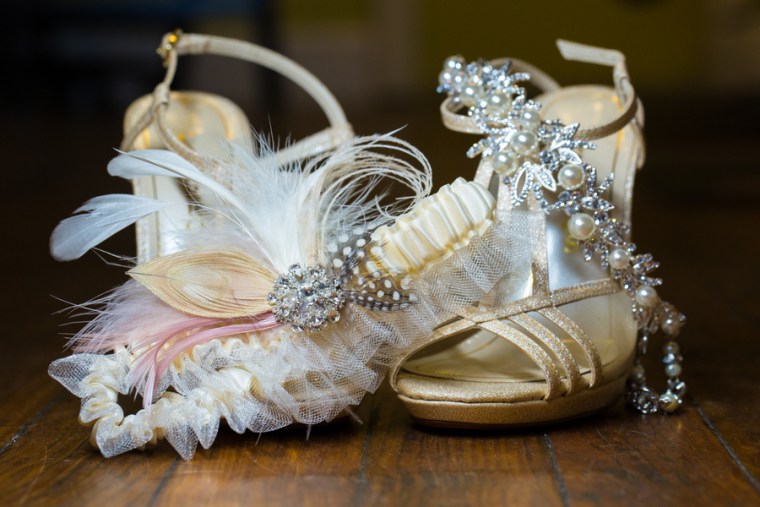 "But we eventually decided it'd be fun to have everyone join in. In the end, my favorite part of the day was walking down the aisle and getting to see each of my guests in their outfits. It was just so fun."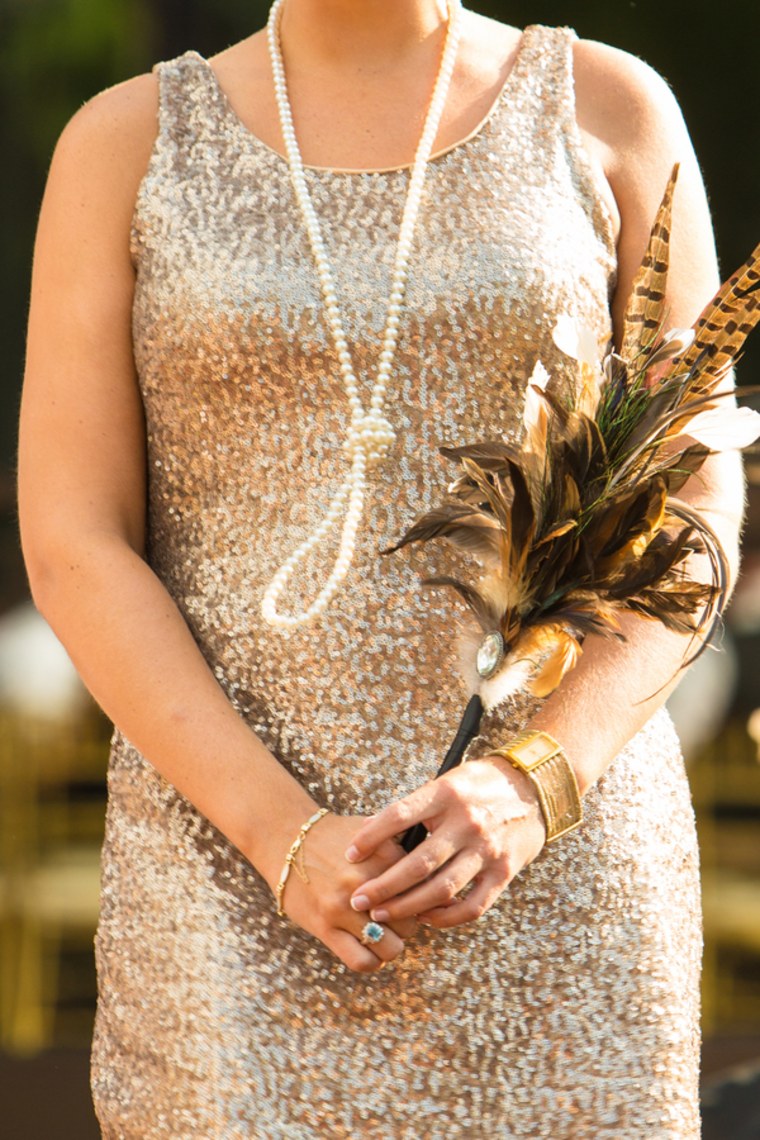 And for the few who arrived sans costume, attendants were on hand to pass out chains of faux pearls.
Continuing with the DIY theme, the couple decorated with plants they'd nursed in their own backyard. A fun Gatsby-themed cornhole game was also handmade by Michael.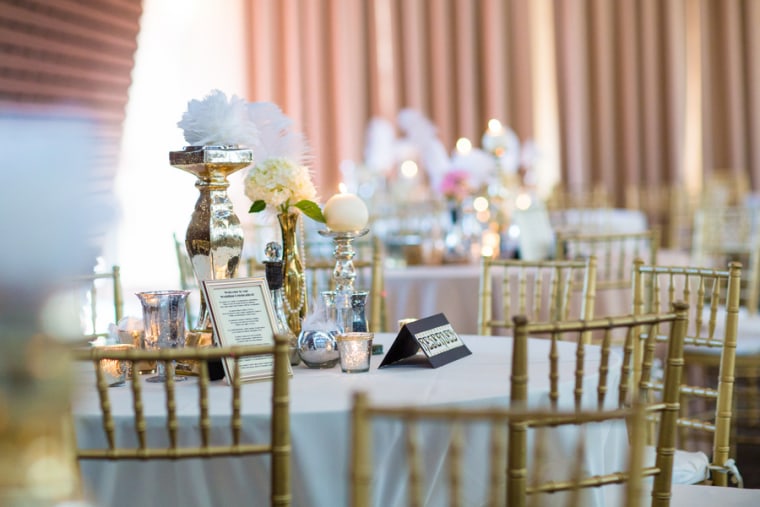 Additionally, the bride decided to buy all of the flowers wholesale on Global Rose, making this glamorous soiree a little easier on their wallets.
"My husband was a good sport," laughed Brittany. "Especially when it came to crafting some of the bridesmaids' headpieces and my own. Our house was filled with feathers at one point."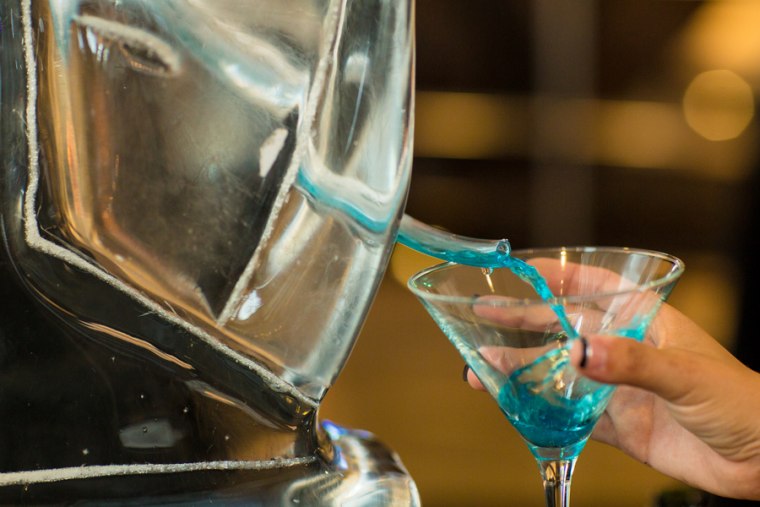 Party-goers enjoyed food stations by Feastivities, and Ken's Entertainment spun the tunes. The gorgeous Gatsby cake was designed just for the happy couple by Bredenbecks Bakery in Philadelphia, and Uncorked Studios photographed the event.
"We wanted it to be a party from the moment we walked down the aisle," said Brittany. "And it really was."