Flight attendants: They're more than just the ladies and gentlemen who fetch your favorite mid-air beverage — they actually have a history spanning more than 85 years (starting with a group of eight nurses in 1930).
While the presence of flight attendants hasn't changed, the emphasis on what they're wearing has come to the forefront. British Airways recently came under fire for taking a full two years before finally allowing their female employees the option to wear pants. Under previous rules, women on "mixed fleet" crews were required to wear a skirt unless there were medical or religious exemptions. The crew's union, Unite, fought for the choice saying that trousers are more practical, warm and protective in colder months.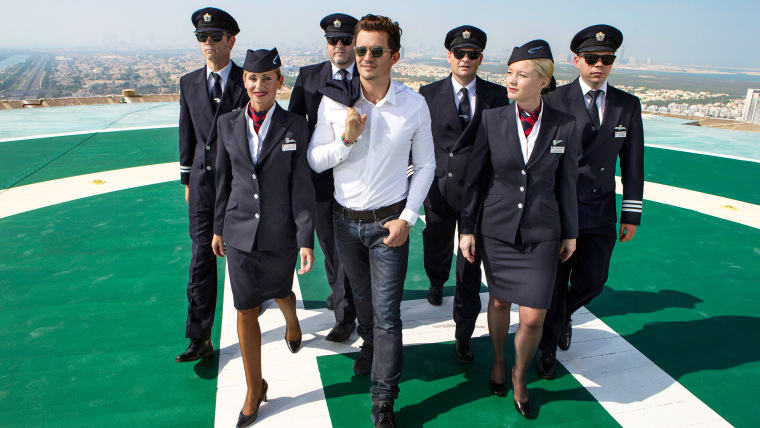 When asked, a BA spokesperson shared the following statement with us:
"When a new cabin crew fleet was created in 2010, we took the opportunity to make certain adjustments to the uniform for this 'Mixed Fleet' group. This included the addition of a hat for female crew members and skirts as standard. British Airways' Ambassadors (a group who are selected for promotional activities) also wear this uniform."
Now, however:
"Our Mixed Fleet team wear the 'ambassador'​ British Airways uniform. While trousers are not a standard part of this uniform, colleagues wishing to wear them can request this through their manager."
Other airlines, like Delta, have taken a more fashion-forward approach to their company dress code. This past April, WWD reported that the airline carrier inked a pricey deal with designer Zac Posen to help the company re-imagine uniforms for more than 30,000 employees.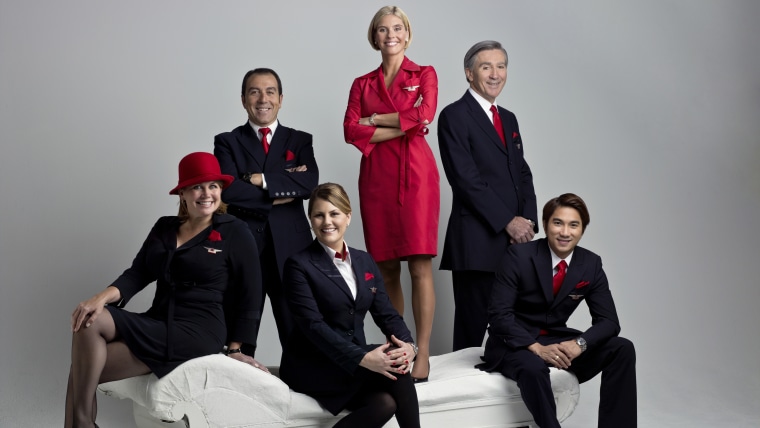 "It is critical for our design partner to fully understand our employee group and the jobs they perform," said Catherine Sirna, a spokeswoman for Delta Air Lines. "We ensure the designers take this into consideration with their initial design and also ensure the total collection has something for everyone. Employee feedback is also critical in this area. For example, in the past few years we've made minor changes to our signature red dress based on specific employee feedback."
Posen's new designs will be unveiled internationally in 2018. Currently, Delta crew members don uniforms designed by Richard Tyler. "Its classic, professional style still receives customer compliments many years later," added Sirna. "Our [employees] have the option of suiting (pants/skirts/blazer), dresses and outerwear, along with complementing accessories such as ties and scarves."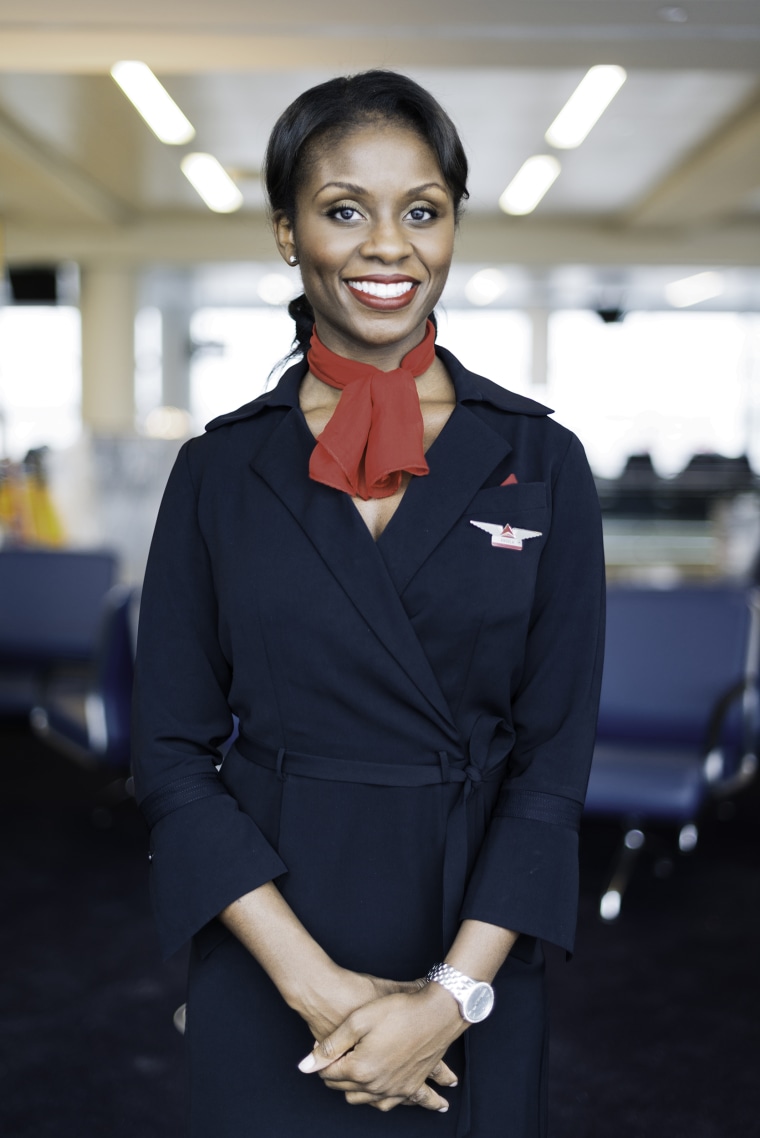 Amirh McFarlane, a United Airlines flight attendant based out of Newark, New Jersey, said she's a fan of wearing a skirt as part of her uniform. "When your uniform fits properly and you have your heels on it gives you a certain pizzazz," she said. "Overall, [the airline] industry is predominantly women. Some people might consider wearing a dress or skirt sexist, but that's the part I like best. [At my previous] office jobs, I wore both options daily, so to me, it's not an outdated policy."
In 2013, American Airlines announced their plans to revamp employee uniforms due out later this year. Casey Norton, director of corporate communications, shared that the new designs have been well-received providing a number of options for various jobs, body shapes, religious requirements, and weather conditions. "In January 2016, more than 400 pilots, flight attendants, premium customer services and airport customer service agents set out on an eight-week experiment: [to] test our new uniform prototypes and tell the company what worked and what didn't. Mission accomplished," he said.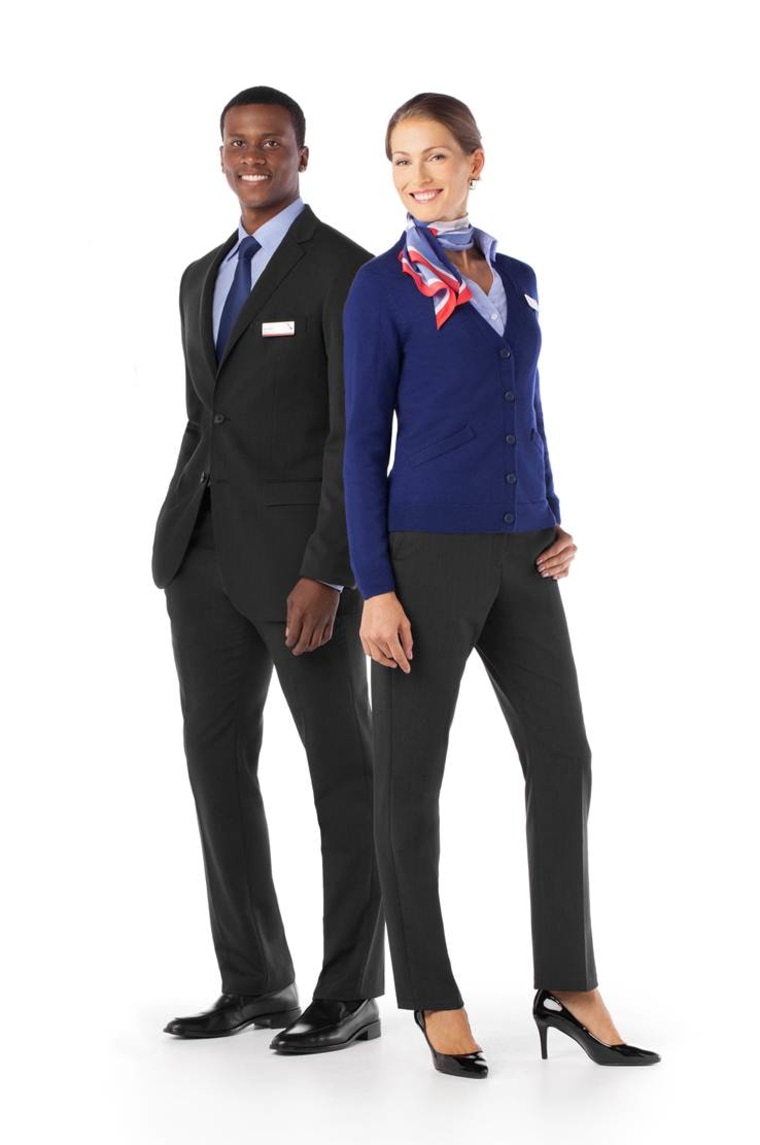 Other notable fashion collaborations include Andy and Kate Spade for (the now defunct) Song Airlines, Prabal Gurung for All Nippon, and Banana Republic for Virgin America.
"Since the golden age of jet–setting in the 1960s, in–flight fashion has often been elusive in the U.S., but we hope to bring a little of it back to the skies with these new designs," said Luanne Calvert, vice president of marketing at Virgin America. "Even as a young airline just celebrating its eighth year in operations, continued investment in our design and overall guest experience is a priority for us. These new uniforms really represent the next stage of evolution of in–flight fashion, incredibly practical and designed for the modern work world — but with a nod back to the stylish golden age of air travel."
Flight attendant fashion over the years, from hot pants and go-go boots to more sophisticated and glamorous looks.
But, do flight attendants actually enjoy wearing their uniforms? Juliette Bush, former Emirates employee based in Dubai said she does.
"I don't have to think about what I wear [to work]," she shared. "I just wake up and put my specified clothing on — no thinking of what the weather will be like, what colors go with what, what is in or what is not. It's very simple and it makes my life so much easier!"
However, Bush does comment that life in a uniform has its limitations. "Everything has to be uniformed from your hair to nails to shoes."
The one area to shine? Your personality. "Although we have the same uniform, how you make the customers feel is what leaves a lasting impression," said Bush.