Good news for everyone who wears socks with their sandals: You no longer have to purchase them separately.
That's right: There's now a sock-sandal hybrid, thanks to Crocs, which teamed up with streetwear company Alife for a new collection of its famously ugly yet popular plastic shoes.
The star style from the new collection is clearly the Sport, which looks just like a pair of regular Crocs until you realize there are tube socks attached. And if the mere thought of tube socks reminds you of the '70s, the red and white stripes definitely add to the retro vibe.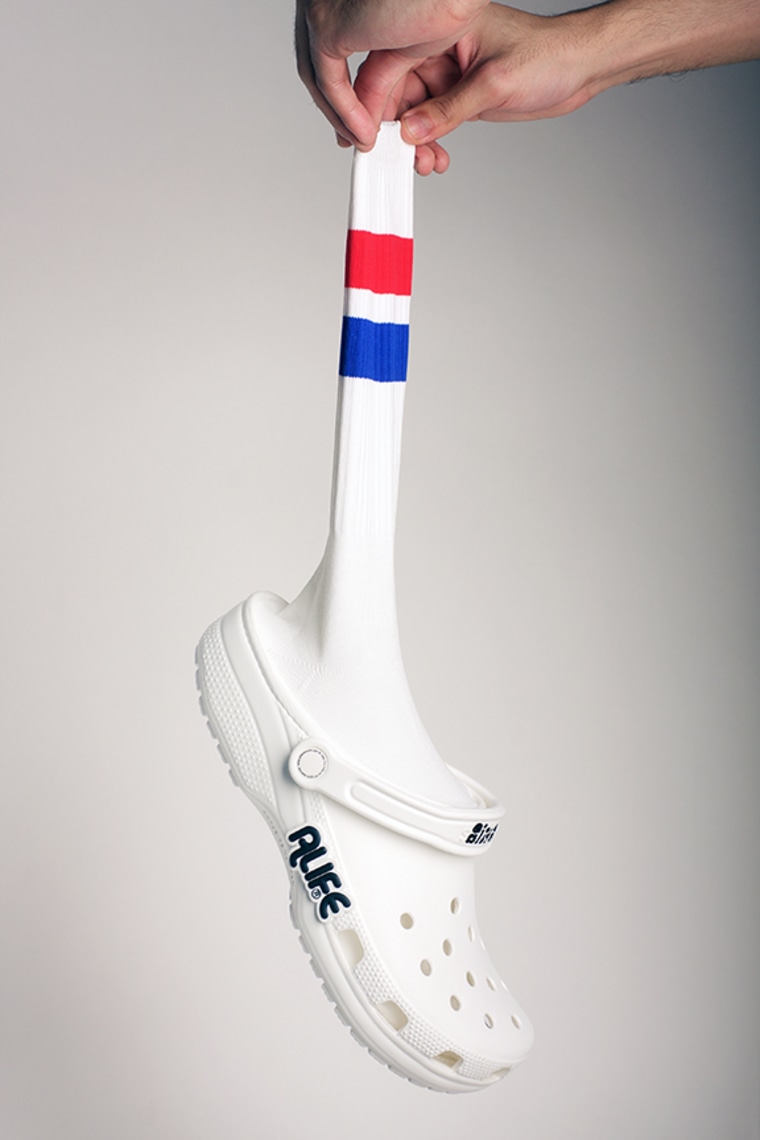 But convenience doesn't come cheap: The sock Crocs cost $140.
And those aren't the only wacky shoes the brand came up with. The new collection features two other pairs. There's the Art style, which features a 3D skyline made from Jibbitz, the little shoe charms you may remember from about a decade ago. Those cost — wait for it — a whopping $600. Yes, for a pair of Crocs. (For that price, you could buy 20 pairs of regular Crocs, but hey, wear what you want.)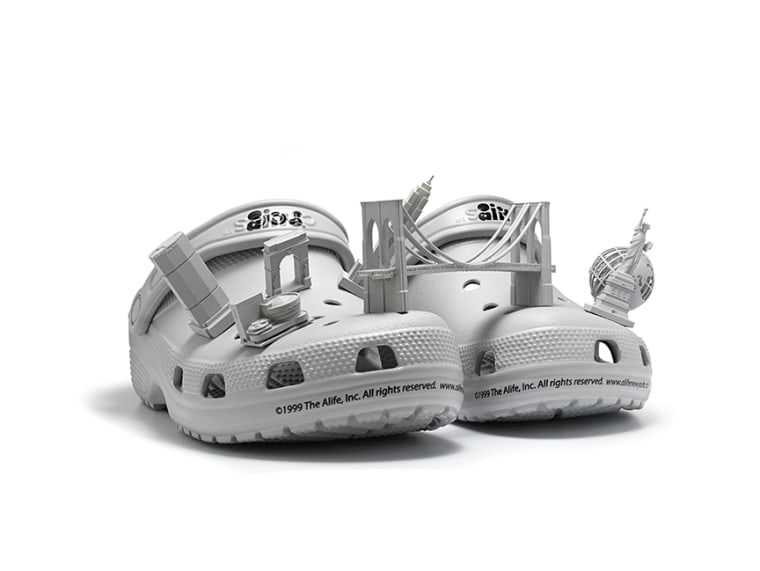 Then there's the Classic style, the simplest pair from the collection, which feature Alife written in black atop the vamps of the gray sandals. They're $80, a steal compared to the other pairs.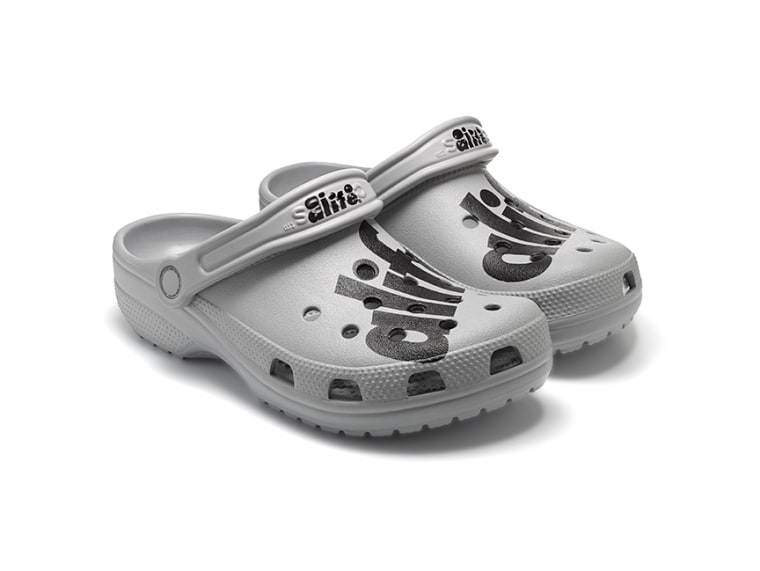 This isn't the first time Crocs has taken a stab at high — OK, weird — fashion. Remember these Crocs decorated with rocks from a couple years ago, which cost more than $150? In fact, we've already seen plenty of wacky fashion fads cross our desks this year, including these peculiar legless jeans.
If you're sick of putting on socks and sandals separately and this hybrid is just what you needed, the sock Crocs (and the other styles) will be available on Alife's website starting June 14.