What do you call a pair of jeans with no pockets, crotch or ... legs? The correct answer is, apparently, a "denim belt," and the going price is $405 dollars.
Yes — you can now buy the waistband of a pair of jeans for hundreds of dollars. Lucky you!
In what might just be the wackiest of the wacky denim trends ever to hit the internet (it even puts those clear-kneed mom jeans to shame), experimental streetwear brand Unravel Project is selling the top 1/4 of a pair of jeans for hundreds of dollars and calling it "fashion."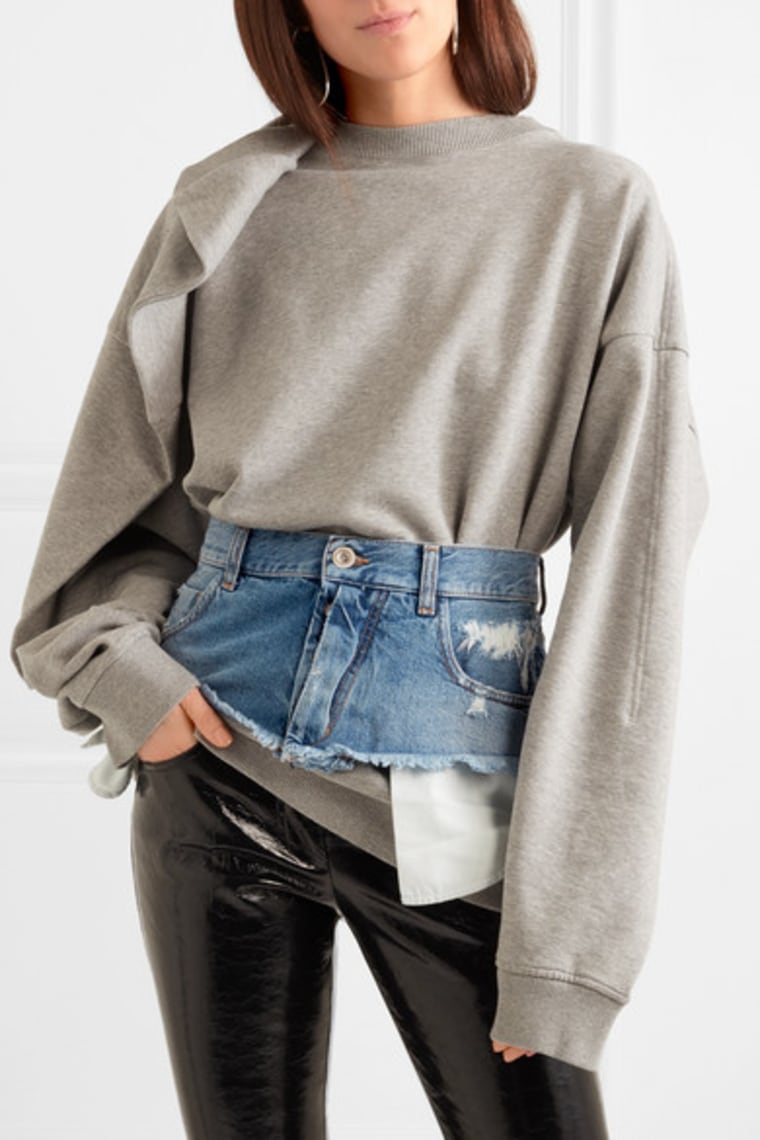 The brand, which is a favorite for celebrities like Rihanna, Kim Kardashian and Gigi Hadid, showed the questionable accessory as a part of its Resort 2018 collection, and styled it over slouchy and oversized pieces to create the appearance of a waist. "Designed to appear like it's been sliced from the top of your favorite jeans, this faded blue version has frayed edges and exposed pockets," reads the product description on e-commerce website Net-a-Porter. "It looks even cooler with a slim leather strap over the top."
Cool, sure! It's definitely one way to spice up an otherwise kind of "meh" looking grey sweatshirt. But is it $400 worth of cool?! We're not sure about that.
Understandably, the Internet is just as confused about this pricey piece of fashion as you are. The Twitterverse has issued a collective, "huh??" in response to the product, with some asking, "but isn't it just a really short skirt?" and Paper Magazine going so far as to call the product, "Proof that god left a long time ago."
If you'd rather spend your hard-earned $400 on, well, anything else in the world (like rent, a vacation, or multiple pairs of full-length jeans), grab an old pair of Levi's and some scissors and get snipping.