It's the kind of blemish that no amount of blush can conceal.
Claire's has pulled 17 products out of stores after a Rhode Island mother sent her 6-year-old daughter's makeup set to a laboratory — which turned up traces of potentially cancer-causing tremolite asbestos.
Kristi Warner, who works for Deaton Law Firm in Providence, worried about the chemicals in the children's makeup her daughter, Mackenzie, smeared on her face, local NBC affiliate, WJAR, reported.
She was concerned enough that the Barrington, Rhode Island, mom sent samples to an independent lab in North Carolina that the law firm where she works has used.
"In the work that we do, we've come across contaminated cosmetics, but you just assume that a children's product would be safe," Warner told NBC 10 WJAR.
It was worse than she feared: The type of asbestos found in the test has been linked to a rare, incurable and fatal form of cancer called mesothelioma.
"(After I got the results), I ended up sitting on the ground, just trying to wrap my head around how something like that could end up in our home."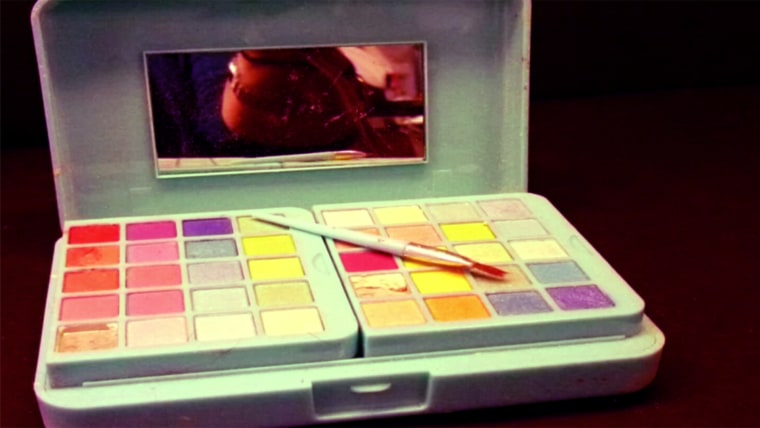 And not just in her home. Warner and her boss, John Deaton, bought 17 more Claire makeup products from nine different states for further testing — and every single one tested positive for tremolite asbestos.
"The fact that the majority of the products came from the store shelves in the last two weeks means that there are other children being exposed," said Warner.
After being contacted by a reporter for NBC 10 on Friday, Claire's released a statement calling the safety of its customers as "of paramount importance."
"As a result of (the) inquiry from WJAR-TV, we have taken the precautionary measure of pulling the items in question from sale, and will be conducting an immediate investigation into the alleged issues," the statement read. "Once we have more information and have the results of the investigation we will take the necessary action."
Click here to see a full list of products pulled by Claire's.