Tia Mowry says she's marking her new era with a new haircut.
"There's something so bittersweet about a nice chop," she wrote on Instagram May 30, with five pictures showing off a shortly cropped haircut that's slightly longer in the front. The cut complements her curly hair and frames her face.
"It feels like a release of old memories, both good & bad, but also, an exciting start to a new era," she continued.
"I'm ready to embark on this chapter of my journey, and everyone knows that there's nothing more monumental to mark it with than a fresh cut," she said.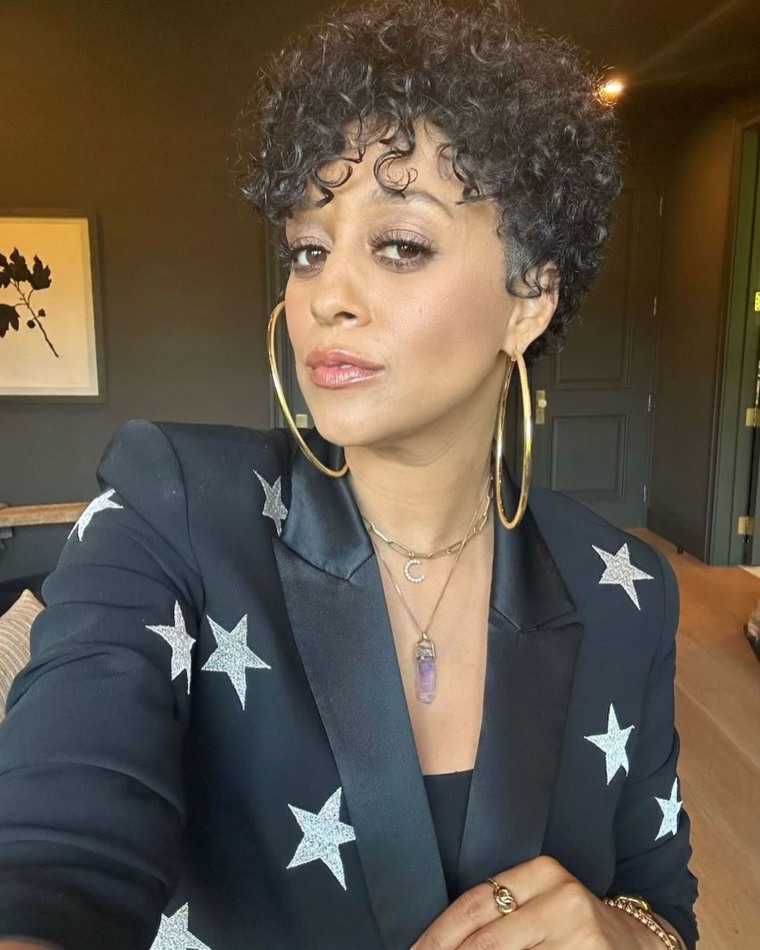 The 44-year-old actor did not specify which life chapter she's in right now. On Instagram last week, she said she's "learning to not be a people pleaser."
"I'm realizing that walking in my authenticity is all that matters to me," she said.
In January, she launched 4U, a hair care line for curly textures. In April, she finalized her divorce from her former husband, Cory Hardrict, whom she was married to for 14 years.
The "Sister Sister" actor is known for her thick, curly hair. During the pandemic, she was one of many celebrities who posted pictures of her gray, undyed hair. She wrote an essay for InStyle last year and said growing up, she didn't see that representation on screen.
"Growing up, there were just no visuals or representation of someone who looked like me — Black girl with curly hair," she wrote. "All I saw being showcased was blonde, straight hair, blue eyes, white skin. And there was little to no visibility for women of a certain age."
She said going gray is a privilege to her.
"There are so many people on a daily basis that are not making it to the age where their hair starts to gray," she said. "And so when I see my gray hair, it actually is a blessing because it means that, yes, I'm getting older and I'm still here. I don't take that lightly — I really, really don't."
She said what's beautiful about social media is it brings all the curly-haired girls together to create a community of champions that may not otherwise exist.
"There was this amazing community of curly girls, and just Black women celebrating all the various textures and colors of their hair at every age," she said, referring to how social media brought them together.
"It changed my perspective on what beauty actually was and how it could be defined," she wrote.