Sir Ian McKellen had a poetic moment during an appearance on the runway at a London fashion show.
The 83-year-old acting legend added "runway model" to his impressive resume when he hit the stage in a silk sailor's cap and a navy peacoat at the maritime-themed S.S. Daley Ready-to-Wear show on Feb. 19 during London Fashion Week.
Not only that, but the Shakespearean actor stopped and recited lines from one of Alfred, Lord Tennyson's Arthurian poems in his famously deep voice.
"His rich Shakespearean lilt spoke of mighty waves and roaring voices and was delivered with the kind of presence that comes from a lifetime of treading the boards," Vogue wrote in the caption of an Instagram video of McKellen's moment.
McKellen then walked off to cheers while holding hands and backslapping with designer Steven Stokey-Daley.
Fans couldn't get enough of McKellen's surprising stroll down the catwalk.
"Love him — a wonderful actor and love his sense of style," one fan commented on Vogue's Instagram post. "Just proves age is just a number not what defines anyone you can still have style no matter what age you are."
"He is a true legend," another person commented.
"Everyone else on the cat walk: you shall not pass," another fan wrote in reference to McKellen's famous line as Gandalf in "Lord of the Rings."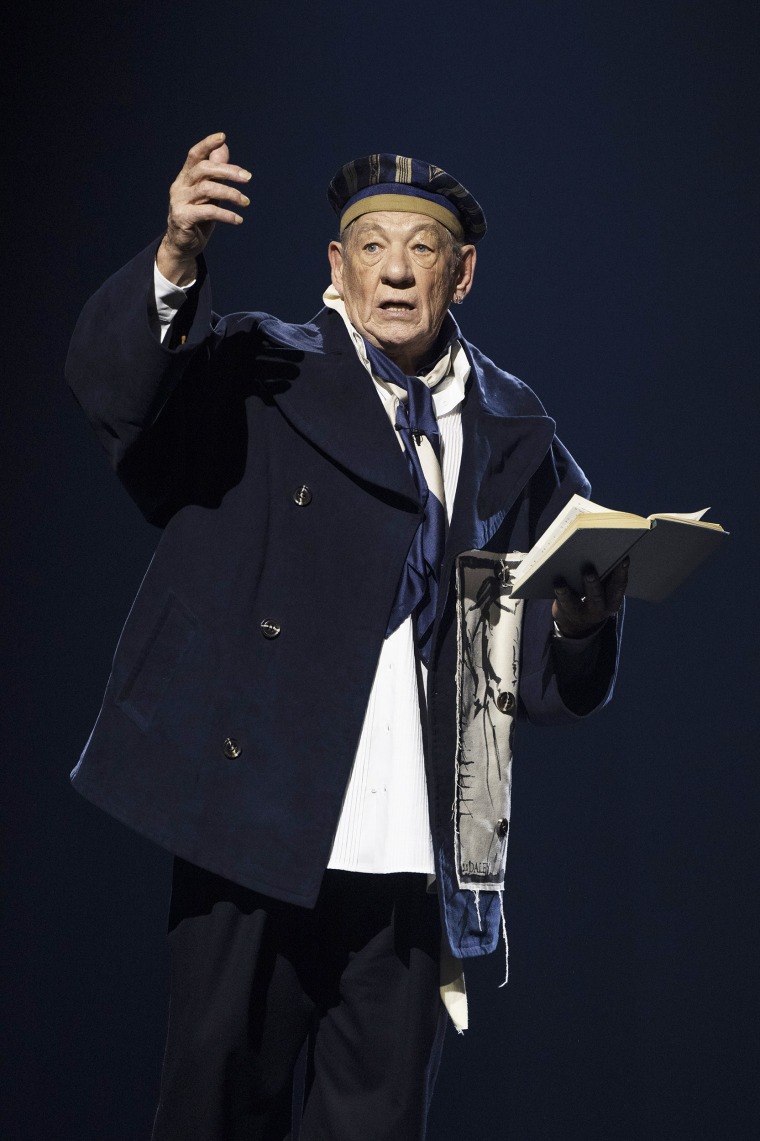 While it was surprising to see the man who has played everyone from Gandalf to Shakespeare characters strutting the runway, it was actually McKellen's idea to appear in the show.
Stokey-Daley told Vogue that McKellen reached out to him about opening the show.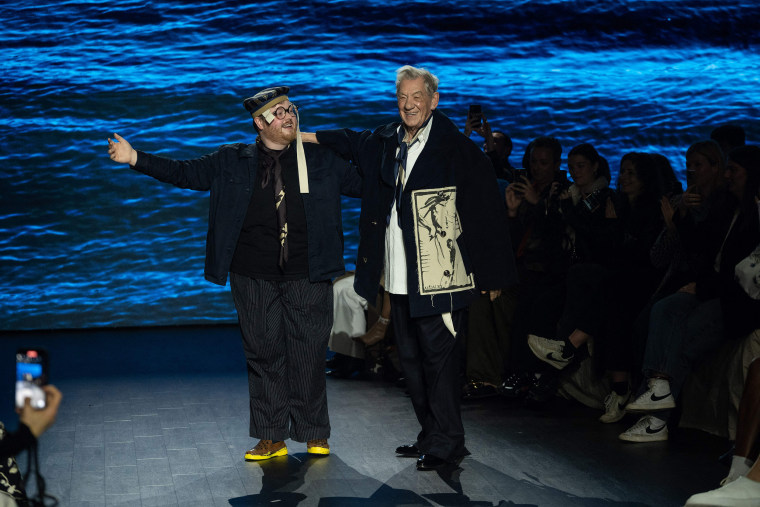 Stokey-Daley had previously worked with Britain's National Youth Theatre to incorporate live performance into his runway shows, but he wasn't prepared for an icon of the stage to suggest taking part in his show.
"You don't say no to Sir Ian McKellen," he told Vogue. "To be honest, I couldn't really believe it."