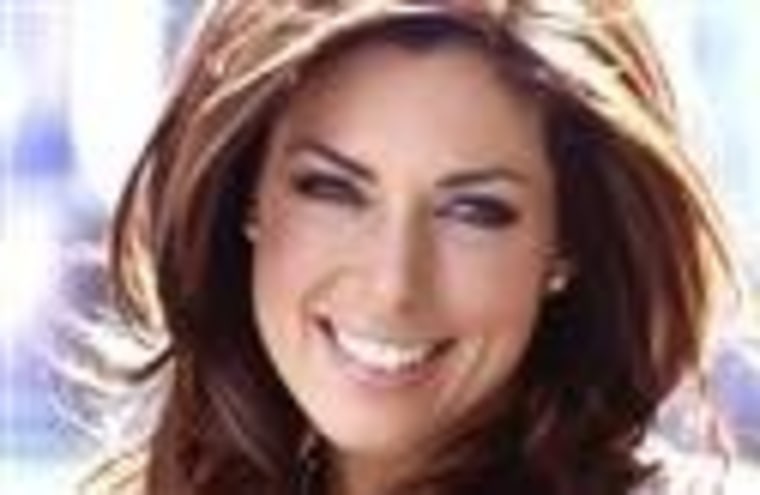 If you're looking to freshen up your spring wardrobe, you can look forward by going back — to the '80s. TODAY style editor Bobbie Thomas shares new items with a retro feel: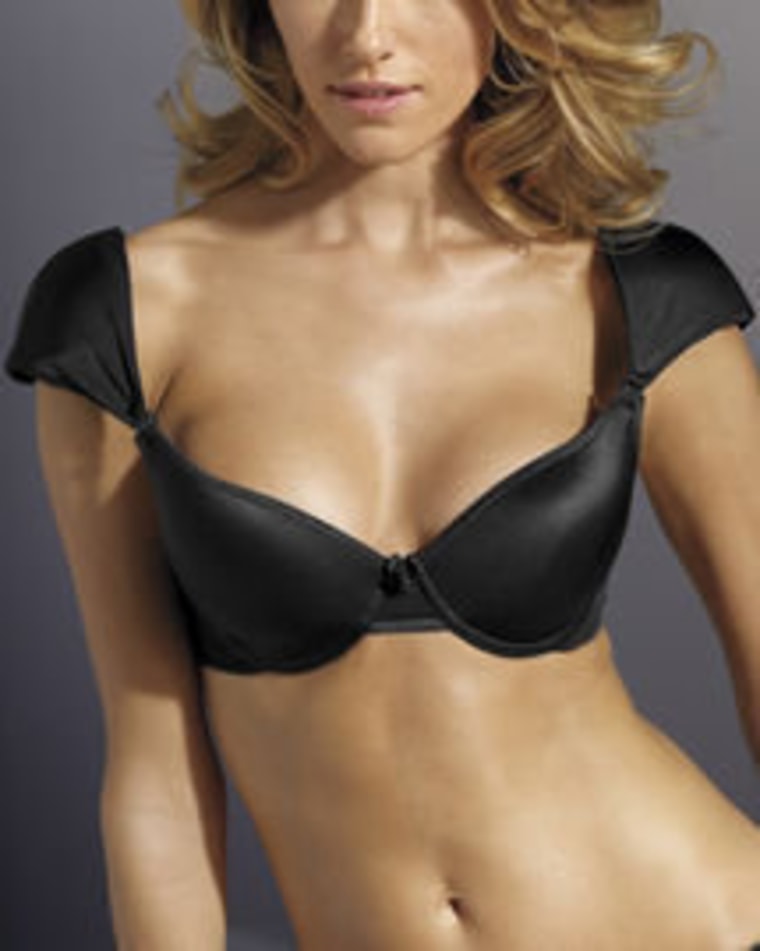 Shoulder pad bra
While shoulder pads may be a blast from the past, the '80s fashion statement is actually a figure-flattering accent. Thanks to Shape FX's cleverly designed shoulder pad bra, there's no need to seek out a "Dynasty"-inspired dress. The bra will allow you to add structure to your frame under any dress, top, or blazer — which helps to visually minimize hips ($34; Shapefx.com).
Technicolor tresses
Just like Jem and the Holograms, rainbow bright hair is back. Rihanna, Katy Perry, and Nicki Minaj may dare to permanently dye their locks, but you can try the trend with temporary color. Streekers Wild Weekend collection of instant liquid color washes out and works on lighter shades of hair and highlights ($10.95, Streekers.com), while Hair Flairs Color Rub is and easy-to-use powder-like cream color that will coat a range of hair shades, even darker tones ($13, HairFlairs.com).
Tip: with any temporary color, use a leave-in conditioner spritz to act as a primer before you apply the color and then use hairspray to set the color and help avoid transferring excess onto your hands or clothing.
Swatch watches
Last but not least, beloved '80s brand Swatch has debuted a fresh assortment of styles that will excite both longtime watch-wearers and the younger set that "just checks the time on their cell phones." Innovations include a technologically savvy touchscreen watch that switches modes seamlessly, and bold, oversize metallic styles have been spotted on the wrists of trendsetters in recent years ($70-$175; swatch.com)
More: Bobbie's Buzz: Flattering workout wear
Granny chic? Going gray is a hot new hair trend