TODAY Style Editor and Bobbie.com's Bobbie Thomas shares ways to add shimmering blonde highlights, ombre color, dark brown low-lights or even a sheer coat of color to your hair temporarily. That's right, these hair color tricks let you test out the look for just a few days. See how below!
Temporary highlights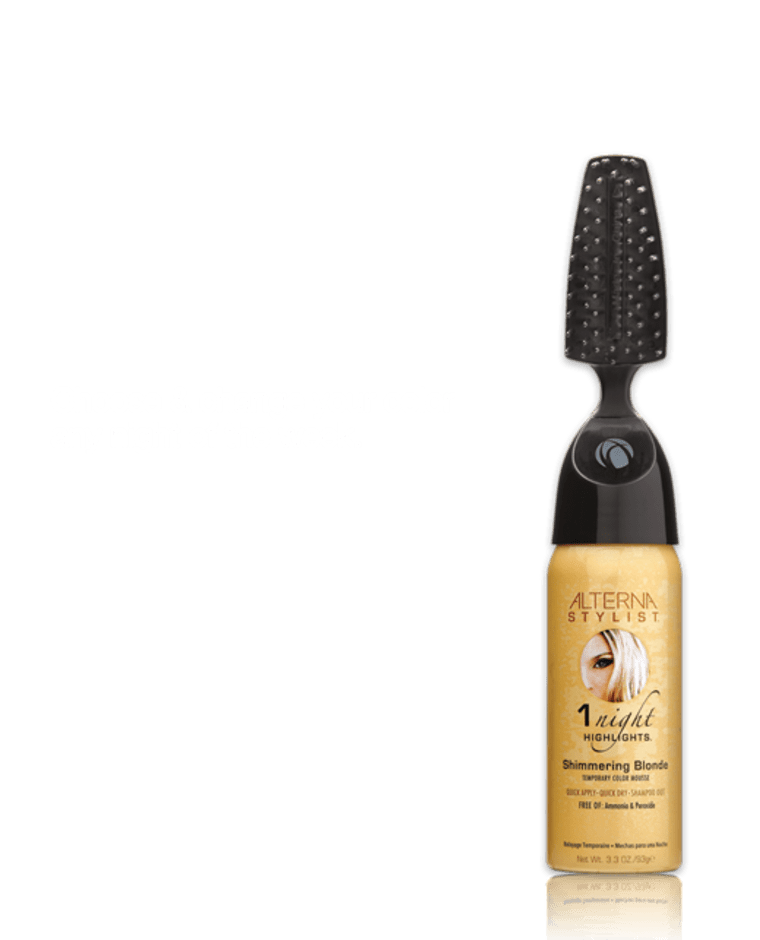 Thanks to Redken's new Color Rebel Naturals, you can swipe on instant color with a sponge applicator. While it promises not to smudge onto your clothes, it will wash out easily with a silicon-based oil or a Redken stain-remover pad. Available in five limited-edition natural shades, it's a quick, easy way to add depth to your 'do ($20; Redken.com). Similarly, Alterna's 1 Night Highlights is an easy-to-use mouse formula that you apply through a brush tip. The sweat-resistant formula is best when set with hairspray, as it won't rub or flake until you wash it out. It's available in Blonde, Caramel and Red ($29: AlternaHairCare.com). Last but not least, Kevin Murphy's Shimmer Bug ($31.80; www.verbenaproducts.com) and Splat hair chalk in Sun Kissed ($3.89; Ulta.com) are two hand-held domes that offer a high-shine shot of shimmery blonde.
Brilliant booster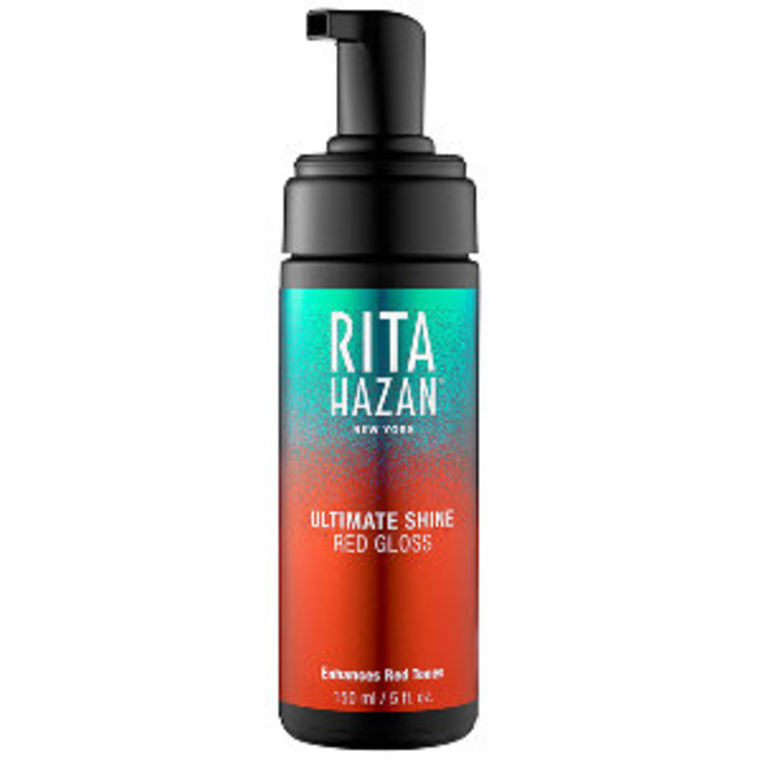 If your hair feels dull or your color has faded, Rita Hazan's Ultimate Shine Glosses are the fool-proof hint of gorgeous luster you can quickly apply in the shower. Like lip glosses for your locks, the formula range will fix anything from brassiness to enriching red or brown hues, all while protecting your tresses from the pool or the sun. Each of the five shades are paraben, sulfate, and alcohol free, and can be used 2-4 times per week. As a bonus, the coconut fatty acids in the gloss will also help de-tangle your locks when you're done ($26, sephora.com).
Reverse gray
There are many ways to cover up pesky grays, but most look and feel unnatural. Hairprint recently introduced a new, non-toxic treatment that restores gray hair to its natural color. Developed by an award-winning chemist, this beauty breakthrough was designed to mirror the natural process of hair pigmentation without using dyes. Instead, the formula helps restore the melanin missing in the hair, therefore results will vary on each individual. With one 90-minute treatment lasting one to six months, Hairprint is currently intended for brown and black hair and kits are available for both men and women ($39.00 myhairprint.com).
Our resident Style Editor and author of The Power of Style, Bobbie Thomas shares the buzz about beauty, fashion, and more here on TODAY and at Bobbie.com. Consider her your go-to girlfriend, style MacGuyver, and Wikipedia for women who you've seen in her underwear. Follow her on Twitter, Facebook and Instagram.