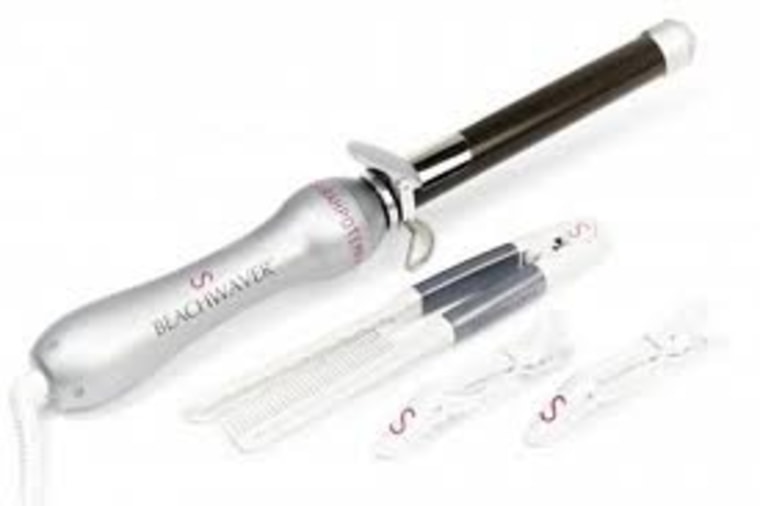 Woven clutches, hand-crafted jewelry and effortless, beachy hair are always hits on the runway. TODAY style editor and Bobbie.com's Bobbie Thomas shows you how to score these island-inspired looks for yourself:
Bahamian 'bling' and woven wares
When it comes to raw and earthy accents, there's nothing like going straight to the source! Indigenous Caribbean materials like the nickernut and the conch shell are instantly transformed on the beaches of the Bahamas into beautiful, statement jewelry pieces that are stylish everywhere from city to seaside. I was also captivated by unique "wilk shell" jewelry, fashioned from the shells of native snail-like creatures.  
Another traditional trade in the Bahamas? Chic straw clutches and fans made from sisal and silver top fibers. I was delighted to learn how easily these totes and trinkets could be personalized by local artisans, and if you don't plan to take a tropical trip any time soon, you can still order online or do a DIY version with colored string from the craft store ($10 & up, Sonique Couture).
Luxe vacation-worthy locks
Sun, salt and fresh air can work wonders for your hair, but you can still have that wind-blown look even if you're land-locked thanks to Sarah Potempa's new Beachwaver. This high-tech tool allows you to create loose waves at the touch of a button. Simply clip a lock of hair onto the barrel, much like you would a normal curler, and let the waver work its magic.  It automatically rotates and gently twirls your tresses into perfect, soft spirals ($189; QVC.com).  If you're looking to get great texture, minus the sand and UV-rays, look no further than Alterna's Dry Mist oil, which can give your hair that healthy, fresh from the beach look while replenishing vital moisture. And if you're a fan of the delicate highlights that the sun can leave behind, Alterna's got a safe solution for that too. Their 1 Night Highlights product add a touch of color and tons of shine that can be washed out in one shampoo (Dry Oil, $14, Highlight Kits $22; alternahaircare.com).
More: Everything but the bikini: Best vacation-wear ideas