From struggle-free sports bras to anti-chafing accessories, TODAY Style Editor and all-around Professional Girlfriend Bobbie Thomas shares summer style solutions.
Struggle-free sports bras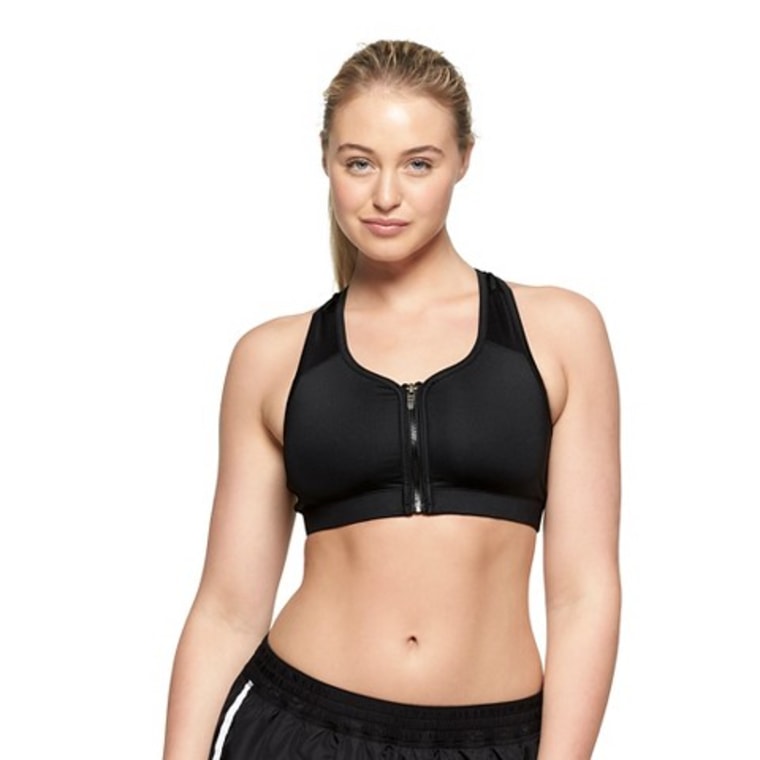 While we want the support of a snug sports bra, we dread peeling them off post-workout (especially in the humid weather). Front-closures, however, can solve that issue. For maximum support, Victoria's Secret's Knockout Bra uses a two-layer design that mimics the effect of wearing two bras and features an easy-to-use front zipper ($56.50 and up, victoriassecret.com). C9 by Champion also offers a plus-size zip-up bra that's available in an assortment of bright colors ($17.59, target.com). Lastly, SheFit's unique design features an adjustable velcro strap on the shoulder so you can customize the level of lift and compression as desired, in addition to having a front-facing zipper ($58.99, shefit.com).
Anti-chafing bands
Most women's thighs touch — that's the reality — and it's not a big deal! But during the hot summer months, the combo of long walks, workouts and shorts rubbing together can lead to chafing, bunching and irritation. Thankfully, Bandelette's friction-reducing fabric bands are here to help. The garter-like accessories have two rows of stay-up silicone to prevent rolling or slipping, while the slightly firm fit keeps everything smooth ($15.99, bandelettes.com).
Multi-way shawls
Do you love multi-functional clothing? Shawl Dawls are a great addition to anyone's wardrobe, whether you're looking for extra options while traveling, extra coverage at the beach or just extra warmth when the air conditioner is blasting. From a top and a vest to a cape and a scarf, there are countless ways to wear the fun garment, which is available in numerous colors and different lengths ($48 and up, shawldawls.com).
Our resident style editor and author of "The Power of Style," Bobbie Thomas shares the buzz about beauty, fashion, and more here on TODAY and at Bobbie.com. Consider her your go-to girlfriend, style MacGuyver, and wikipedia for women who you've seen in her underwear. Follow her on Twitter, Facebook & Instagram.