There's nowhere we feel more like a kid in a candy shop than the beauty aisle at Target. Bouncing between the skin care and makeup sections. Selecting a few shiny new launches along with our tried-and-true favorites from the Ulta Beauty collection (21 Days of Beauty is happening now through Sept. 16, so it's a great time to score deals). And, of course, checking out with a colorful basket of treats to take home. But as grown-ups, we know that after a sugar high often comes a sugar crash — in this case looking over your long receipt thinking, why did I even buy this? 
That's where some guidelines can help, and we found them in the form of a best of beauty section hidden on Target's site. To help narrow down Target's massive selection of beauty products, the retailer compiled a shortlist of top-rated makeup, hair and self care picks "with (literal) glowing reviews." And the numbers don't lie — some of these products have thousands of five-star ratings. We even doubled down and asked our editors to share which from the list they use themselves to ensure you don't regret adding anything to cart. 
We're confident when we say that this shopping list of viral finds from fan-favorite brands really includes the best of the best, so go ahead and tap the "add all to cart" button below. Already stocked up on an item or two? We don't blame you — keep scrolling to shop each product individually.
Best Target beauty products
TODAY earns a commission on purchases through these links.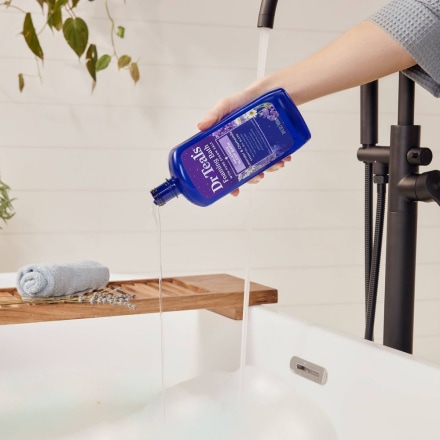 1 of 10
Foaming Melatonin Sleep Bath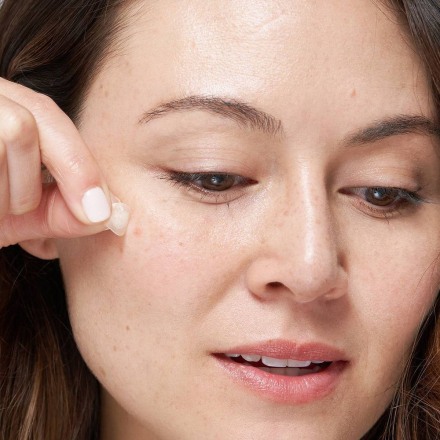 2 of 10
Mighty Patch Original (24 Count)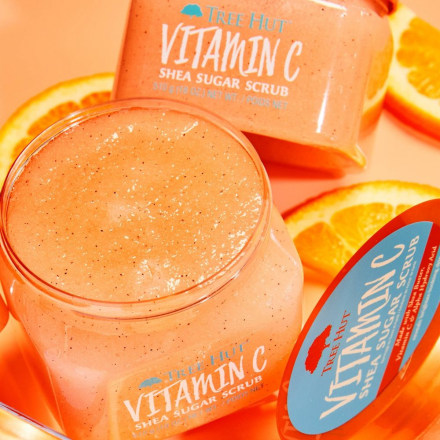 3 of 10
Vitamin C Shea Sugar Body Scrub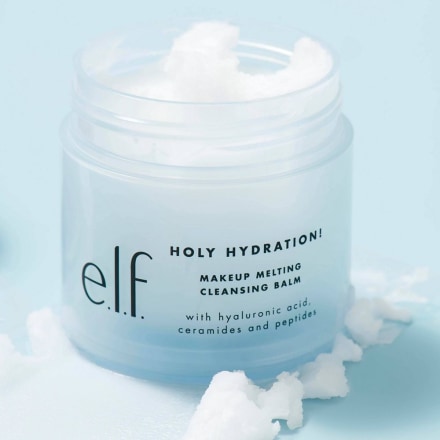 4 of 10
Holy Hydration! Makeup Unscented Melting Cleansing Balm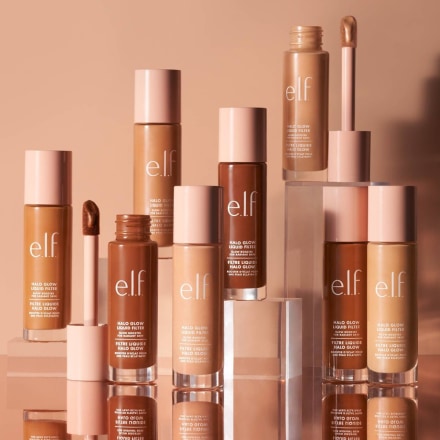 5 of 10
Halo Glow Liquid Filter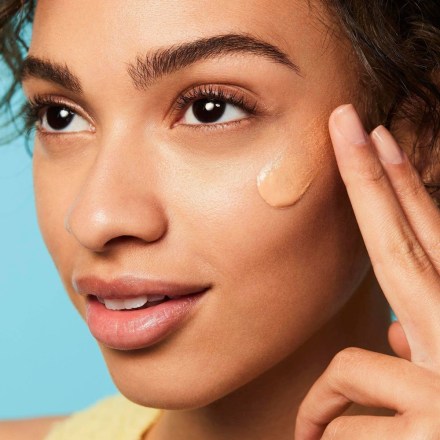 6 of 10
Suntouchable! Whoa Glow SPF 30 Sunscreen & Primer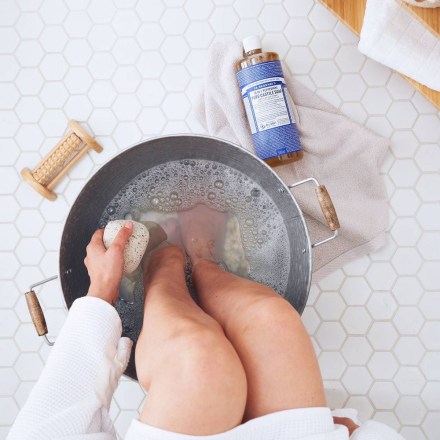 7 of 10
18-In-1 Hemp Peppermint Pure-Castile Soap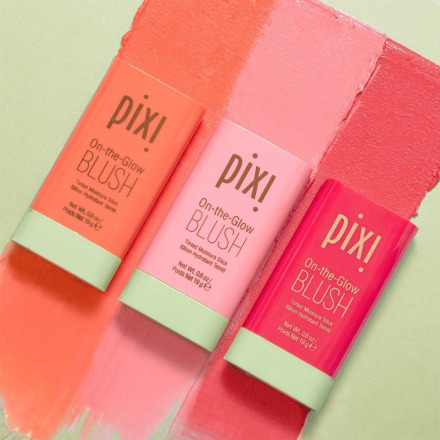 8 of 10
On-the-Glow Blush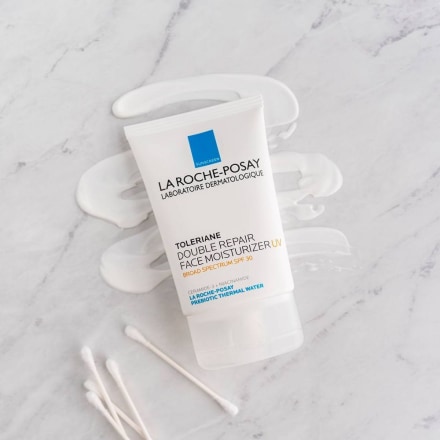 9 of 10
Toleriane Double Repair UV Face Moisturizer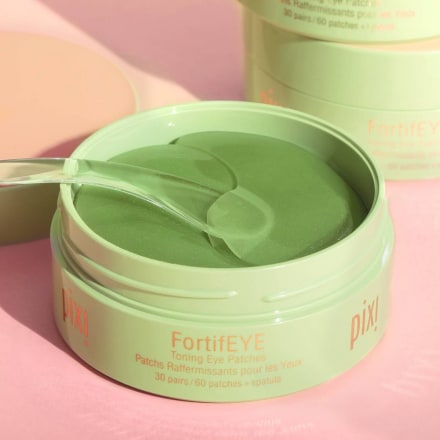 10 of 10
FortifEYE Firming Eye Patches
Looking for a great self care moment without the hefty price tag? Dr Teal's Foaming Bath contains essential oils to encourage relaxation and melatonin to promote a better night's sleep, according to the brand. Production associate Audrey Ekman says she loves the "little luxury" so much that she wishes her apartment had a bathtub just to soak in this lavender and chamomile bubble bath. It's no surprise that it has a near-perfect score, earning close to a five-star star average from over 1,100 ratings on Target's site.
If there's one product I personally urge you to try, it's the Mighty Patch from Hero Cosmetics. These pimple-sized hydrocolloid stickers make whiteheads disappear overnight, and, perhaps just as important, prevent me from touching any active breakouts. The matte finish also helps cover any redness so you can totally get away with wearing them out of the house if needed. And at less than $9 for a 24-count pack (with nearly 3,000 five-star reviews), there's little to lose if your topicals aren't cutting it.
Tree Hut's Shea Sugar Scrub swept in our inaugural Shop TODAY Beauty Awards, receiving a perfect score from reviewers across quality, value and overall satisfaction in the body scrub category. So, we're not surprised that this Vitamin C version made it into Target's best of beauty list. Ekman has continued coming back to it all summer long given that "the price is right, the scent is lovely and the result is super smooth, glowy skin." But don't just take our word — this shea butter formula has earned nearly five stars from the over 2,000 ratings on Target's site, too. 
Associate SEO editor Kamari Stewart started using this balm as part of her double cleansing routine and raves about how good it is at getting everything off, including eye makeup and mascara. And she's not the only one — more than 1,500 reviewers gave this balm-to-oil formula a five-star review. 
Another favorite of Stewart is e.l.f.'s Halo Glow Liquid Filter skin tint. "Not only is the color match perfect, but it's ideal for summer since it's so light and gives a nice blurring effect," says Stewart. This skin care-makeup hybrid with over 3,000 five-star reviews comes in eight different shades and can be worn four different ways: on its own, under or over makeup, mixed in with foundation or used as a highlighter, according to the brand.
E.l.f. dominated in the sun protection category too with their Suntouchable! Whoa Glow SPF 30 Sunscreen & Primer. This travel-size find is infused with ingredients such as aloe, hyaluronic acid and squalane to keep your skin hydrated on the go. And no greasy feel or white cast here, just a noticeable "subtle glow effect" says senior partnerships editor Francesca Cocchi Zabloudil. Over 1,000 users gave this double-duty product a five-star review and we are sold.
You've heard of two-in-one products, but how about 18-in-one? Yes, Dr. Bronner's Pure-Castile Soap really does all that. I love the brand's peppermint-scented products the most because of the tingly fresh feeling they leave on my skin, but this multitasker doesn't necessarily need to be kept in the shower. Use it to rinse fruit and veggies, clean dishes, mop floors and even launder clothing — all you need is a few drops with this super-concentrated formula. 
You can't open TikTok these days without seeing Pixi's On-the-Glow Blush being swatched on screen. With a casual 91.5M views under the #PixiBlush hashtag, the social hype started last summer but is back once again for this multi-use stick. The cheek-and-lip tint comes in three different shades, and reviewers rave over it having "just the right amount of pigmentation."
Shop TODAY editorial Page Ava Schwartz was recommended La Roche-Posay by her dermatologist years ago, and it's since become her go-to line for acne-prone skin. One of her favorite products is the Toleriane Double Repair UV Face Moisturizer, and it's easy to see why. This two-in-one timesaver helps restore healthy looking skin while protecting against UV rays, according to the brand.
As someone who loves a good self care night, SEO editorial assistant Sierra Hoeger says these eye patches "never fail to brighten my under-eyes, especially after staring at a screen all day." You can use these hydrogel patches as often as needed to instantly firm and lift the skin, says the brand — or pop them in the fridge before use for an extra de-puffing effect.
More Target top beauty products
Shop the rest of the makeup, skin care, hair care and bath products from the best of Target beauty page below.