Packing a stylish outfit is crucial for any vacation you may take, but making sure it is functional is arguably even more important — especially when it comes to your footwear.
Whether you're traveling to the beach, out on a road trip or need to breeze through airport security to catch a flight, your shoes can make all the difference. We tried everything from hiking boots to walking sandals to determine the best shoes for every kind of journey.
Keep reading to shop our top six picks, including the slip-ones perfect for the airport to boots that truly were made for walking (even if it means on the trails).
Shop TODAY Travel Awards: 6 best travel shoes of 2023
TSA-friendly | Walking shoes | Walking sandals | Hiking boot
Best TSA-friendly shoe
Award: Best Budget | Category: Walking Shoes
Judging by the name of these shoes alone, you'd expect them to deliver comfort while you're on the move — and our staffers found they did just that. From the anti-microbial foam footbed to the built-in arch support and molded heel cup, they check off all of the boxes when it comes to travel shoes. Plus, the slip-on style makes them easier to pop on and off on airport security lines.
Use the code TODAY30 to snag 30% off plus free shipping on the Dr. Scholl's Jetset Loafer at Dr. Scholl's website, through May 31.
Best walking shoes
Award: Best Splurge | Category: Walking Shoes
Need a walking shoe you can clock miles in? Shop TODAY writer Jannely Espinal says these are her new favorite pair.
"I used the Vionic Miles II Sneaker at the airport, the beach, the mall and restaurants. These shoes have become my all-time favorite every day shoes," she said. "They are so comfortable and have reduced the pain in my knees while walking for miles. I love the all-white color and the overall aesthetic of the design."
Award: Best Overall | Category: Walking Shoes
Skechers is known for its comfortable footwear for a range of activities, but this slip-on style for men in particular earned the approval of our staffers for commuting. "These are very economical and look sleek for the price point," said commerce art director Andrew Ward. Plus they're easy to get on and off for airport security.
Best sandals
Award: Best Budget | Category: Sandals
You don't have to break your budget to find walking sandals that are actually comfortable and stylish. Shop TODAY staffers loved this platform sandal because it checks all three boxes: It's affordable, comfortable and you can wear it with practically anything.
"I have very narrow feet and usually struggle to find sandals that my feet don't slip out of," associate social media editor Daniella Muscacchio said. "The two adjustable straps on these shoes allow me to create the perfect fit. My feet feel so secure in them!"
Award: Best Splurge | Category: Sandals
Birkenstock is known for its leather sandals, but this EVA style proved to be just as comfortable as the fan-favorite classic (and even more affordable).
"I thought they were as comfortable as my mom's leather Birks that she's owned since the 80s," said Shop TODAY deputy editorial director Alexandra Deabler. "They really mold to your foot and feel supportive without slipping up or down as you walk."
Best hiking shoe
Award: Best Overall | Category: Hiking Shoe
Hitting the trails? Both amateur and experienced hikers on the Shop TODAY team praised these boots for their grip, support and overall style.
"I knew these would be perfect for any outdoor activity because they were instantly comfortable, didn't need to be broken in and were true to size," commerce editor Vivien Moon said. "I am obsessed with these boots."
Has your product been featured?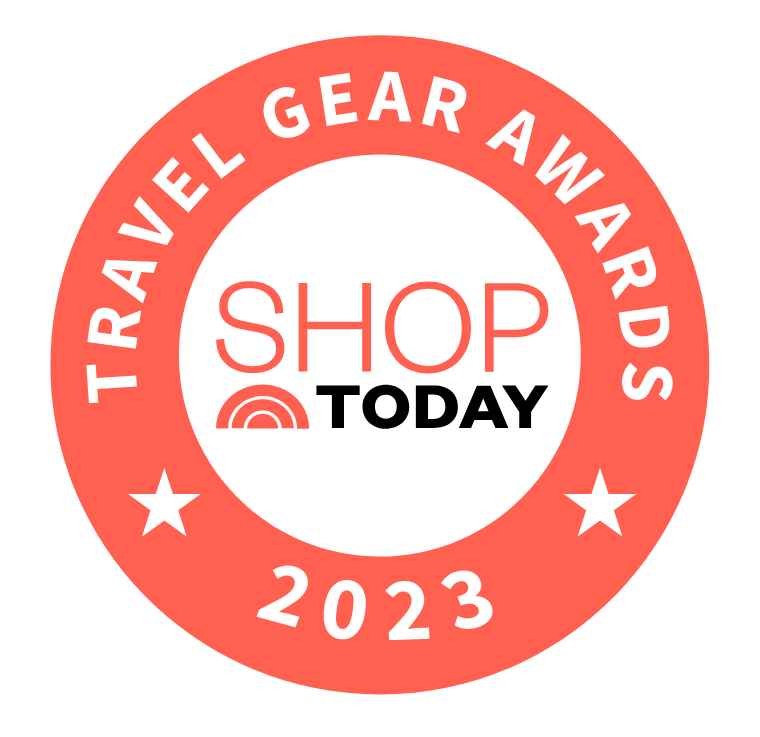 Shop TODAY is editorially independent and our team of editors and writers work hard to pick the best products to share with our readers and viewers. We may license our logo to brands or products that have been featured on Shop TODAY. Click here if you're interested in licensing your inclusion in Shop TODAY content or to learn more from our licensing partner, Wrights Media.