The stability ball is a great tool to incorporate in your exercises, especially when it comes to core work. Adding the stability factor causes your core to contract even more while exercising, making you stronger and your waistline slimmer.
Follow these quick exercises to challenge your core and work on building better stability.
1. Crunches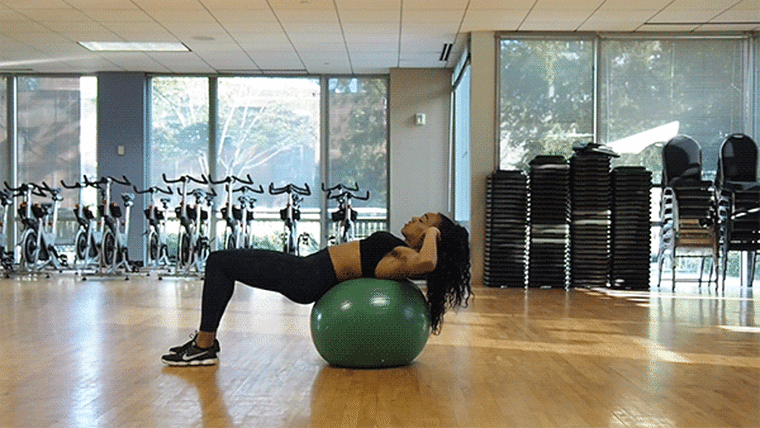 Start by resting your lower back on the stability ball. Placing your hands behind your head, crunch with your nose pointed toward the ceiling. It's important to remember to keep your glutes firmly squeezed while performing this exercise. Repeat this motion until your abdominal wall becomes fatigued.
2. Plank steps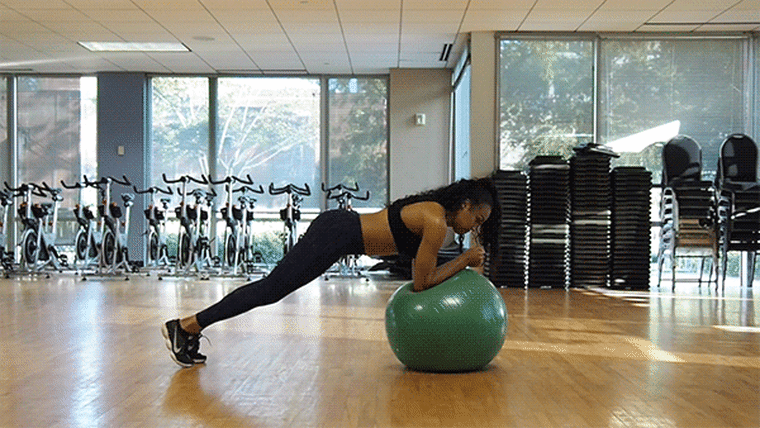 This movement is similar to a mountain climber. By placing yourself in a plank position on top of the stability ball, you are forcing your core to stabilize your body weight. One at a time, step one foot up toward the ball keeping your hips parallel with the ground and your core engaged. Be sure not to swivel your hips or shrug your shoulders as you take these steps.
RELATED: 5-minute foam rolling routine to stretch your body
3. V-sit ups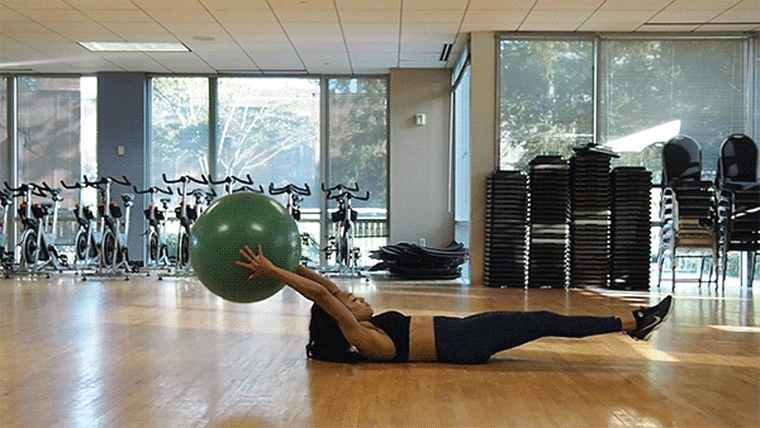 Similar to a regular v-sit up, you are going to start laying on your back with the stability ball in between your feet. As you bring the ball up with your feet, you are going to simultaneously crunch with your hands up to reach for the ball. Transfer the ball from your feet to your hands and lower both at the same time. Repeat this motion by continuously transferring the ball from your feet to your hands.
RELATED: 5 easy exercises to sculpt your legs
4. Roll outs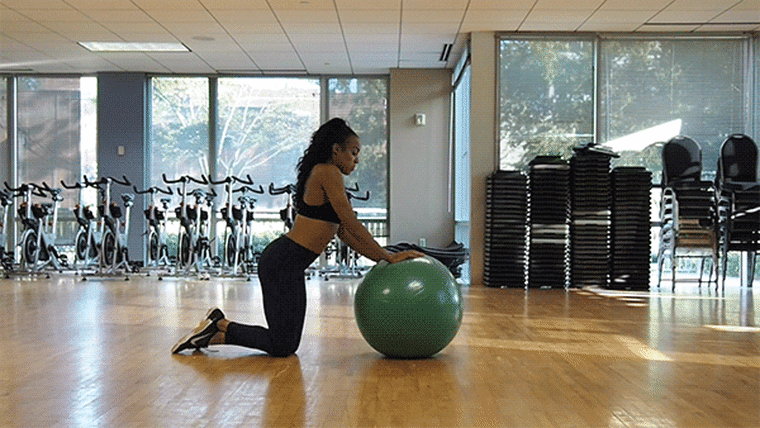 Start off on your knees and place your hands on the ball in front of you. Slowly push the ball away from your body, keeping your knees in the same position. Roll the ball out as far as you can, keeping your core engaged and your chest toward the ground. Then roll it back and repeat. Be careful not to sag your hips during this exercise.
5. Heel touches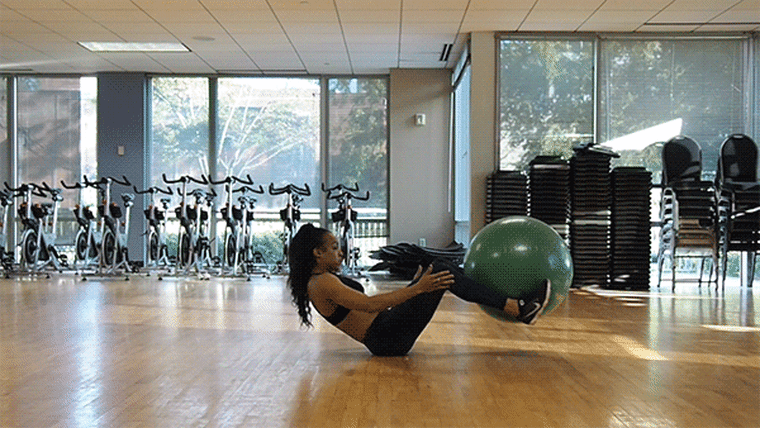 This exercise is similar to what is formerly called "suitcases." Start by placing the ball between your feet. Balance on your tailbone and lean back at a 45-degree angle. As you bend your knees, bring the ball as close to your chest as possible, reaching down to touch your heels with both hands.
RELATED: A 5-minute workout you can do anywhere
Continue this in and out motion and remember to keep your chest up. To get the most out of this workout, repeat at least 20 reps of each exercise. Once all five are complete, repeat the circuit three to four times for a true belly-fat burn.
Chrysten Crockett was chosen as one of TODAY's Social Stars. Follow her on Instagram or Facebook and check out her website. For daily health and wellness tips, sign up for our One Small Thing newsletter.