"You're totally Irish; those freckles are a dead giveaway!" Well ... not exactly. This phrase and common assumption has been made about me time and time again, even though it's not true. My ethnic composition may seem obvious, but I've never celebrated St. Patty's Day or pledged my allegiance to Ireland with a hearty "Erin go bragh!" exchange.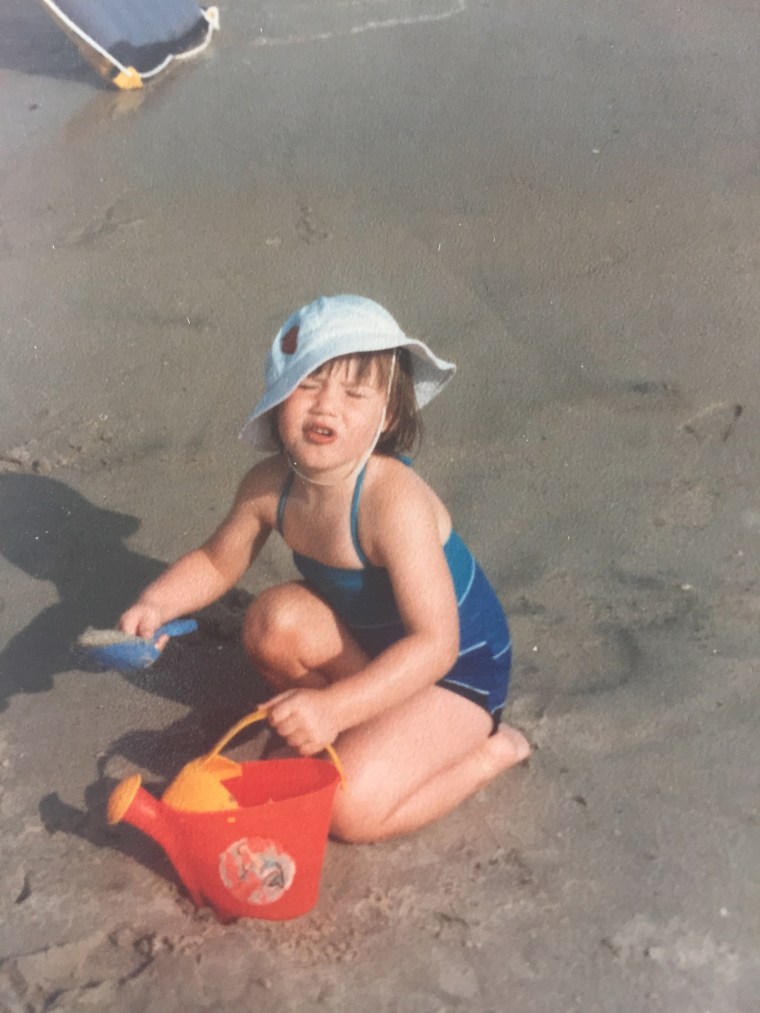 To me, my jutting Roman "schnoz" and cleft chin have always been an indicator of my Italian heritage, while my alabaster skin and light eyes allude to some Eastern European ancestry (Polish, in my case). And if there's any doubt, just reference my last name; DiNardo is clearly Italian! But I sheepishly admit that at a quick first glance, without any in-depth analysis of skin or bone structure, I do look Irish.
Growing up, what really got under my skin was less a case of mistaken heritage and more of constant teasing about the micro-sized brown spots. I certainly heard the taunt "freckle face, freckle face!" over and over again in grade school, and despite my parents' best efforts to keep my skin fully slathered in sunscreen (that actually felt more akin to white gouache paint), the freckles became more prominent than ever, spreading to my legs, arms, shoulders and back. I had to accept the truth: I have a freckle face and there's nothing I can do about it.
As a child of the '80s, I completely idolized Punky Brewster for her style and spunk, but I especially related to her similarly sprinkled, freckly face. I felt it brought a bit more charisma and personality to her character. Still, I never felt quite comfortable with them, relishing the colder months of the year for the sole fact that my freckles fade, rather than multiply with less sun exposure.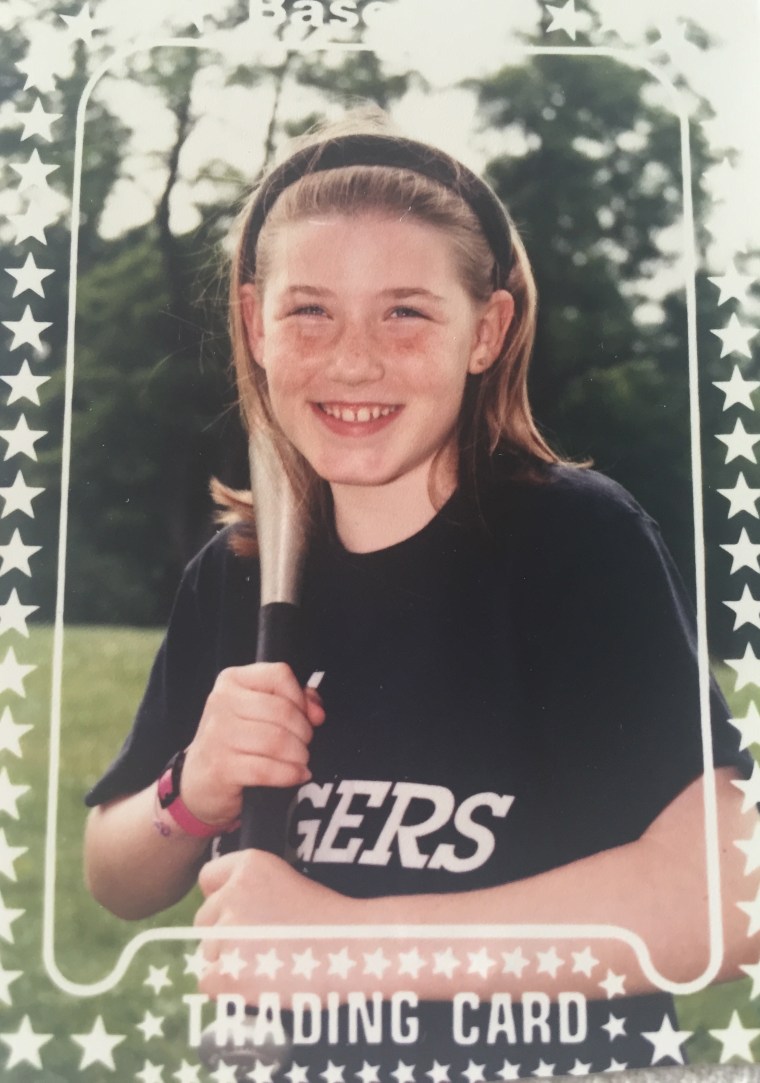 During high school, I spent most spring and summer months outdoors playing softball, tennis or lacrosse daily and working outside at the Pittsburgh Zoo. In the late '90s, when being ultra tan was in, I took it upon myself to be so bold as to not wear proper sunscreen. At best, I used one with a low rating like SPF 8 or 15 and bought packages at tanning salons to achieve the "perfect glow" for dated dances and proms.
Did it work? Absolutely not, and as a result, I accumulated more sun damage than I could ever imagine. I thought that I could mask or somehow even fade out the freckles with a base layer of bronzed skin, but the plan clearly backfired. I would just burn until another smattering of spots would surface.
From high school into college, I felt perpetually stuck in the world of being considered "cute." Reaching "pretty" or "hot" status felt impossible because the freckles made me appear juvenile. Every time I glanced in the mirror, I didn't zero in on my lips or eyes or chin; the freckles were all that I saw, and they definitely weren't cute to me. It was difficult for my type A personality to accept that I could never, ever change their course.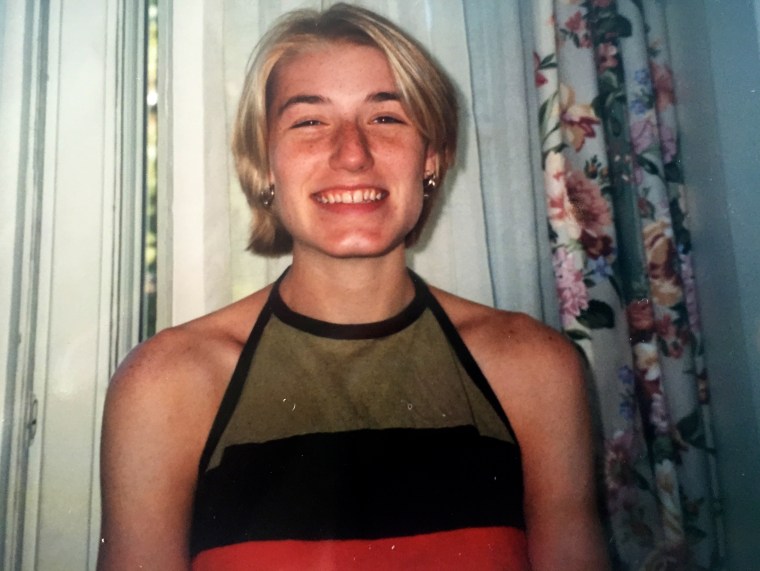 I could, however, change the way that I perceived them. In my mid-to-late twenties, I came to develop a solid skin care routine and revisited how I felt about my freckles. I administered a high dose of SPF on my face daily and had a skin analysis done, which showed that the majority of my damage, which was significant, was from my youth. This instantly propelled me to take very, very good care of my face going forward.
Now when I look at my face, the freckles kindly speak to me instead of clashing with my very being; a gentle reminder that I need to take good care of my skin and use SPF daily, as if it were my purpose in life to do so. As I've grown older, I've also learned to truly appreciate the benefits that I inadvertently get from them. The aspects I never acknowledged in years past, but are certainly quite handy now.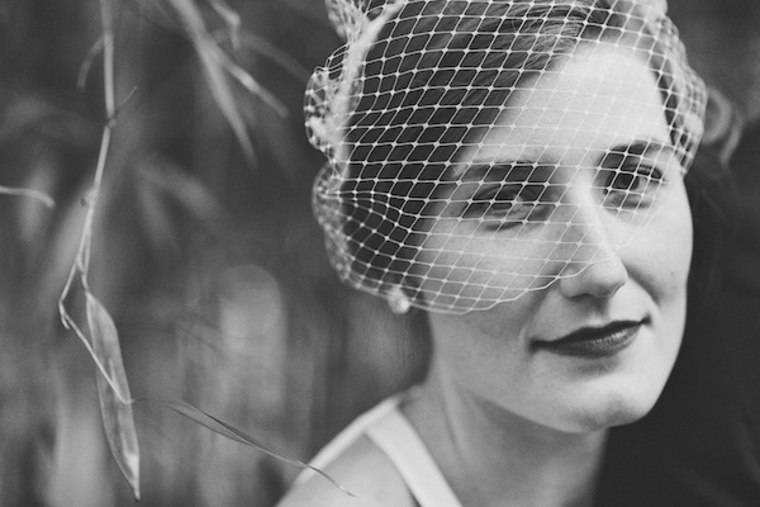 One major perk: I really don't have to wear much makeup! I can often skip foundation or a BB or CC cream since the freckles gladly conceal any blotchiness or redness in my skin, along with blemishes and any under-eye circles. My real age is also more ambiguous thanks to them. I usually get pegged for 5 to 7 years younger than I actually am, which, if you ask me, will never get old! Lastly, I have a theory that my freckles contribute to a look of resting "nice" face — I automatically appear friendly, which means I'm highly approachable and people feel comfortable around me. I've dolled out more tourist directions here in New York City than anyone I know!
There's an Italian adage that goes, "Le ragazze con le lentiggini sono state baciate dal sole," which translates to: "The girls that have freckles are those that are kissed by the sun." These days, I'm taking those kisses in moderation with the acceptance that I will never, ever be tan. But with good a skin care regimen, I have the potential to always appear younger in age than I actually am. Now that's pretty cute!
Julia DiNardo is a fashion and beauty expert residing in New York City who pens the blog Fashion Pulse Daily. Follow her on Instagram, Twitter, and Pinterest.