Amanda Bynes has stayed out of the public eye in recent years, but now she's back and telling all.
The actress, 32, recently appeared on the cover of Paper magazine's annual "Break the Internet" issue, looking positively radiant.
In the photo shoot, Bynes sported long, blond hair, casual Levi's jeans and understated makeup. Fans have been obsessing over her new look, with many commenting that Bynes looks healthy, happy and comfortable in her own skin.
The shoot signifies a fresh start for Bynes, who went through some tough times following her rise to fame as a Nickelodeon star and her transition to film acting in movies including "What a Girl Wants" and "She's the Man."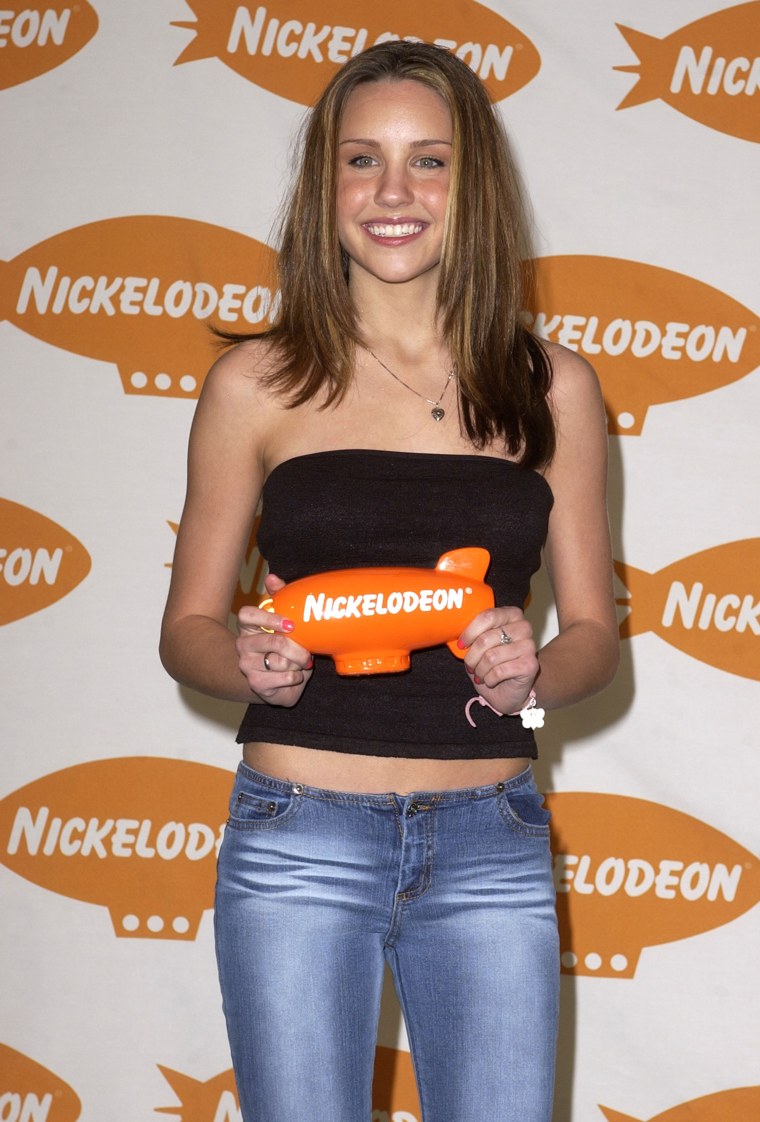 Bynes opened up to Paper about her past struggles with drug abuse and depression, and said these issues led her to behave in ways she now regrets.
"I'm really ashamed and embarrassed with the things I said. I can't turn back time but if I could, I would," she told the magazine. "And I'm so sorry to whoever I hurt and whoever I lied about because it truly eats away at me. It makes me feel so horrible and sick to my stomach and sad."
She also opened up about her struggles with body image during those difficult times. At one point, she tried taking Adderall to keep her weight down after reading in a magazine that the drug was "the new skinny pill."
"They were talking about how women were taking it to stay thin," she said. "I was like, 'Well, I have to get my hands on that.'"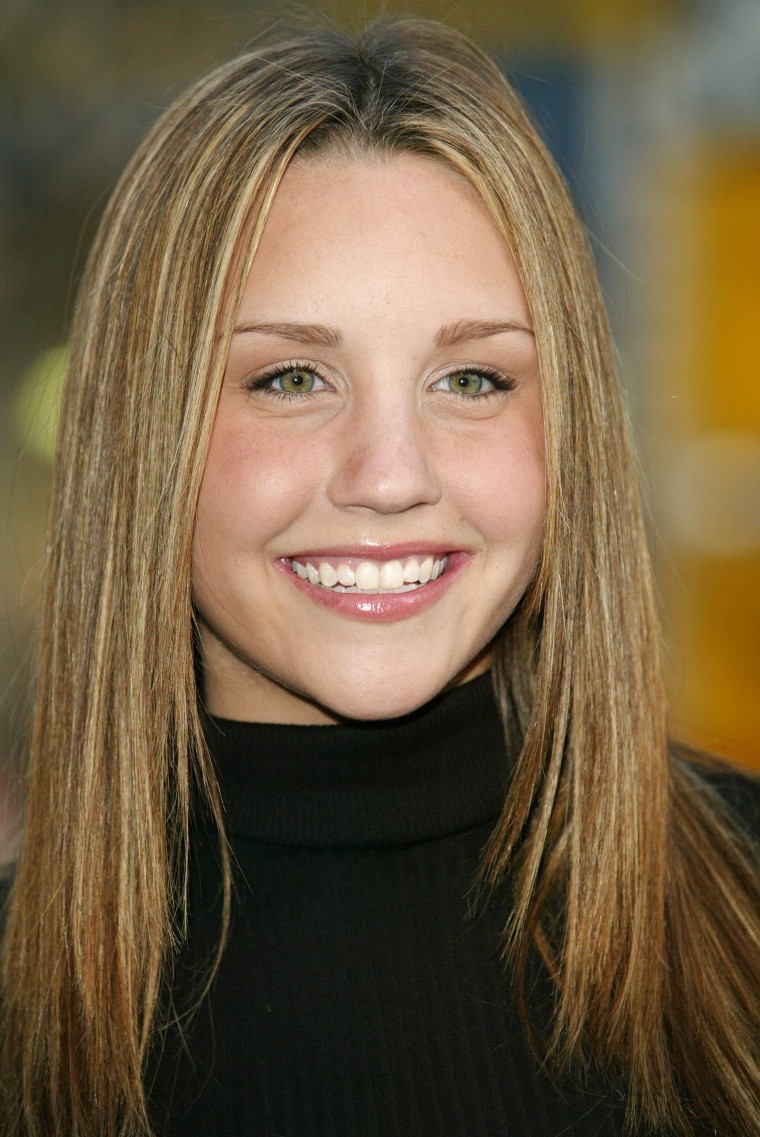 At times, Bynes said she hated her appearance on screen. She was shaken by the experience of playing a boy in 2006's "She's the Man."
"When the movie came out and I saw it ... I went into a deep depression for four to six months because I didn't like how I looked when I was a boy," she told Paper, adding that seeing herself with a boy's short hairstyle was "a super strange and out-of-body experience. It just really put me into a funk."
While filming the 2011 comedy "Hall Pass," which she pulled out of after filming began, she remembered "seeing my image on the screen and literally tripping out and thinking my arm looked so fat because it was in the foreground or whatever and I remember rushing off set and thinking, 'Oh my god, I look so bad.'"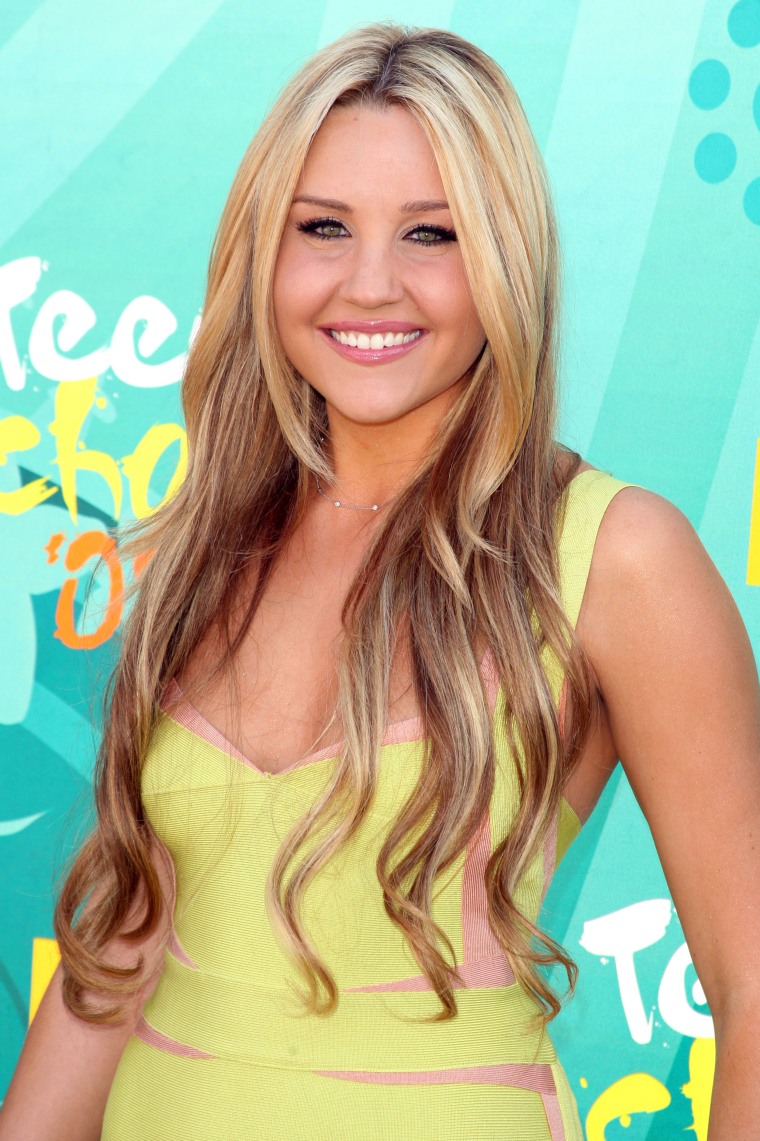 She also dealt with body insecurities after she watched her 2010 movie "Easy A."
"I literally couldn't stand my appearance in that movie and I didn't like my performance," she said. "I was absolutely convinced I needed to stop acting after seeing it."
Now, however, Bynes is in a very different place. She is nearly four years sober and in college studying fashion merchandising.
And if her latest photos are anything to go by, the actress is exuding a relaxed confidence in herself as she enjoys this new chapter of her life.
She took a laid-back approach to the Paper photo shoot, trusting her stylists to create a stunning look for her.
"Amanda and I spent some time discussing her look before we started. She was remarkably chill about the makeup and hair," her makeup artist for the shoot, Edward Cruz, told TODAY Style in an email. "She wanted us to do what we do organically. I appreciate her for that."
"I knew this was going to be big, so I wanted Amanda to feel and look her best," he added. "Celebrity makeup artists have so much power to make or break a star's look, but bottom line is we are providing a service and it's important to keep our clients happy. I appreciated Amanda's trust and encouragement to 'take it away.'"
Bynes did offer some input into her look, including her unique way of applying lipstick.
"She did show her love for a natural lash and her signature lipstick technique," Cruz said. "She has a naturally ideal lip shape; Cupid's bow on top, pout on bottom, but she has this cool technique where she brings color across her Cupid's bow so her bottom and top lip are perfectly symmetrical. This was a first for me, and I love it!"
Cruz explained that he kept Bynes' makeup light and subtle to create a natural yet glowing look. He said chose "a shade lighter than her skin to brighten the center of her face, while layering a few deeper shades to warm and tone her skin."
"Amanda is naturally gorgeous," he said. "Her skin is healthy and smooth and she has this smart and sophisticated look in her eye," he said. "When you put makeup on her, she becomes even more vibrant."
Cruz said Bynes was thrilled with her glowing, 'made-under' look.
"After the finishing touches … she got up close to the mirror and lit up (and said), "Thank you, I feel so good, I have never looked better.' This really was a highlight in my career. Amanda deserved to be at her best for this shoot."
It's wonderful to see Bynes making such a beautiful comeback!