Once a prank war is underway, it takes more than a bit of return fire to put an end to it. That's what TODAY's Matt Lauer learned Tuesday morning.
Following more than a month of steady (and hilarious) jabs from his pal Ellen DeGeneres, Lauer landed a laugh of his own a couple of weeks ago by filling her ride with over 20,000 pingpong balls. But once the talk show host cleared away the mess, she decided the ball was back in her court.
"Before I went on spring break, I found a new hobby: It's messing with Matt Lauer," DeGeneres told her audience Tuesday. "That's what I like to do."
So, for the latest episode of her show, DeGeneres went back to her go-to gag — digitally changing history to make Lauer look a little a more indelicate and a little less dressed.
Well, actually a lot less dressed this time.
Flashing back to the pingpong incident, the talk show host replayed Lauer's post-prank Skype call — only this time, while he joked about how "it took a lot of balls to pull off" the stunt, he was wearing little more than a pingpong paddle.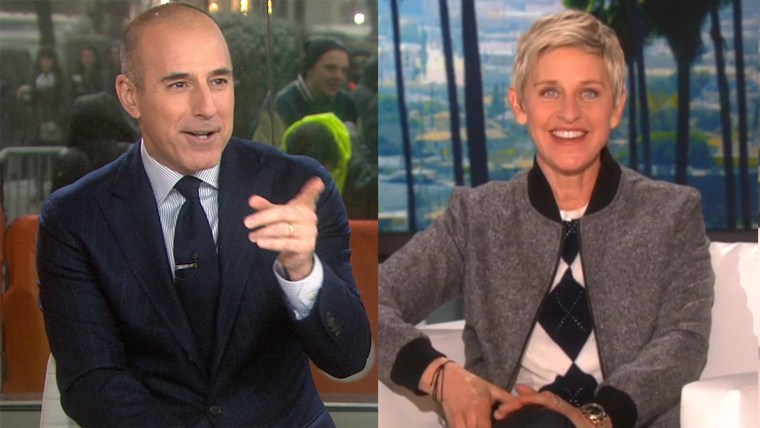 Check out the clip to see it all for yourself! And stay tuned to TODAY to see what Lauer serves up next.
Follow Ree Hines on Google+.