/ Source: The Associated Press
Willie Nelson marries his country and raggae with his new album, "Countryman". Dip your toes in the waves, open a cold one and enjoy. Meanwhile, pop princess Thalia disappoints with her new CD, "El Sexto Sentido." On the plus side, this week also offers a new album from Son Volt — and the sound is signature Jay Farrar. Also, Tyson Ritter may surprise with melancholy lyrics over pretty songs on All-American Rejects' latest offering. Want something with a little Latin flavor, check out Nortec Collective or Natalia y La Forquetina latest CDs. Even Rick Springfield has a new album of cover tunes this week. Black Sabbath guitarist Tony Iommi offers up his third solo CD. And finally after a brush with death earlier this year, Aaron Lazar and the Giraffes serve up metal and irony on their debut CD.
"Countryman," Willie Nelson
The best way to enjoy Willie Nelson's reggae album "Countryman" is sitting on a beach, with the waves gently rolling in, a cool drink by your side and a wide brimmed hat pulled down low.
Under those conditions, Nelson's laid-back attempt at marrying country music and reggae will work just fine, mon.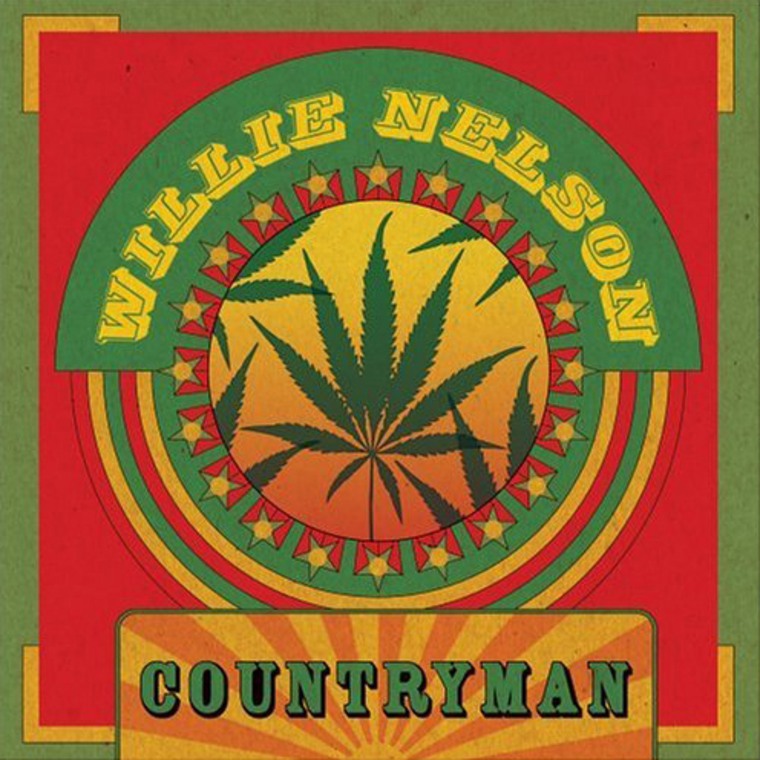 There's not much to dislike on "Countryman", which Nelson started in 1995 but didn't finish until recently. Nelson mined his vast repertoire of songs for nine of the 12 tracks, and chose three perfect songs to cover: reggae classics "The Harder They Come" and "Sitting in Limbo" and Johnny Cash's "I'm a Worried Man."
Nelson is joined by Toots Hibbert of Toots and the Maytals on that track, which understandably results in that song having the most obvious and heavy reggae sound to it.
Mostly the reggae groove is unobtrusive and almost a little too subtle, making it hard to tell what Nelson was really after.
Is it a country album trying to be reggae, or reggae with a country twang? Really, who cares?
"Countryman" is like that cool drink on a hot summer day. It goes down smooth, but it's easily forgotten. In Nelson's vast repertoire, the disc is likely to be remembered as an asterisk and not a masterpiece.— Scott Bauer
"El Sexto Sentido," Thalia
Oh, Thalia. You have everything going for you. You're beautiful. You've got a voice that is playful and strong. You can dance, act, and you've built a self-named business empire. You're a true performer. By all means, you have everything one would need to make a great album. So what happened?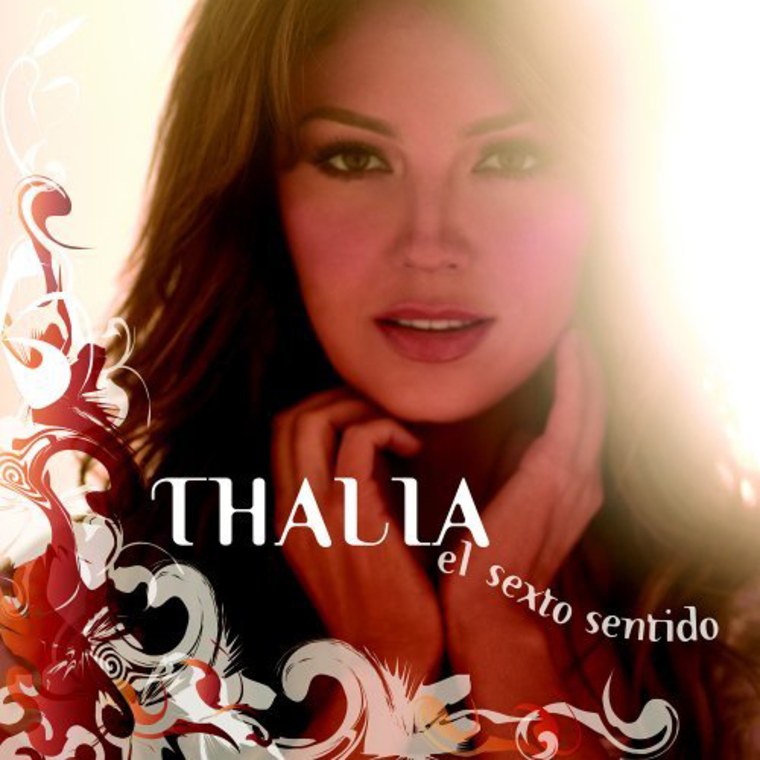 Look, we all know it's not easy for a pop princess who grew up in the spotlight to keep making relevant music. But you have done it before. There's nothing that gets Mexican girls at a dance party hopping with joy-filled pride like your "Amor a la Mexicana," "Eres Piel Morena," or "Arrasando."
"El Sexto Sentido," though, just doesn't do it. The production is heavy, your voice is overly filtered, the lyrics are repetitive, the arrangement is cold. And m'ija, it's not easy to say this, but where is the passion? Where is the Thalia that we love?
Surely, this album will sell. There are too many of us who have fallen for you. And, yes, some will like its pure pop sensibility. But those of us who have seen you without all the glitter will stand by waiting for your return. —Michelle Morgante
"Okemah and the Melody Riot," Son Volt
Things haven't changed much for Jay Farrar since Son Volt disbanded seven years ago: the alt-country pioneer (and Uncle Tupelo founder) looks a bit older, but his sound is the same, as evidenced on Son Volt's new disc, "Okemah and the Melody Riot."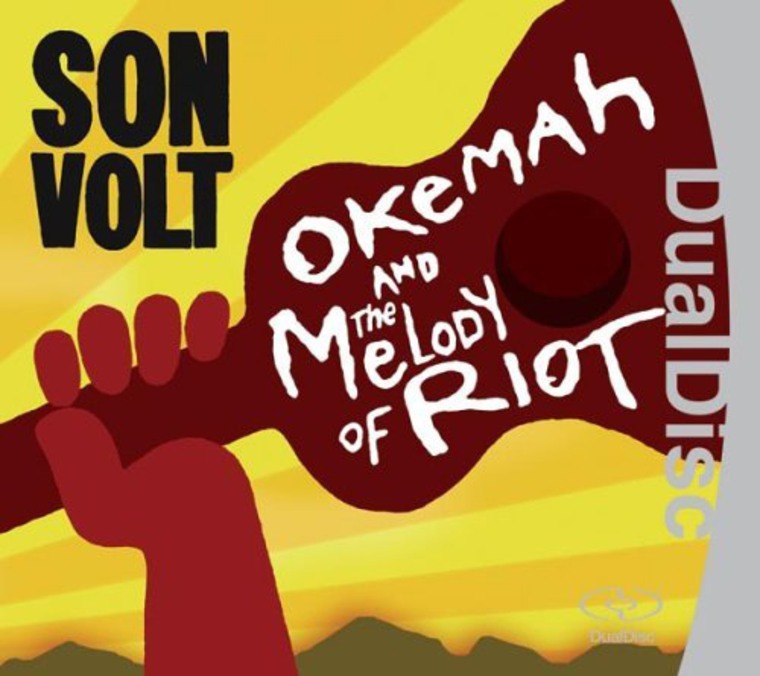 Farrar can call it a reunion, but coming out of semiretirement he couldn't bag the same musicians who recorded the albums Son Volt is well-known for: "Trace" and "Wide Swing Tremolo." Joining him this time around are Dave Bryson, Andrew Duplantis, and Brad Rice. But the new mix is still signature Farrar anyway, with his strumming guitar and slight harmonica over pretty poetry.
Farrar does take a few risks. "Medication" is Indian-inspired with a sound almost reminiscent of those '60s bands that just discovered Ravi Shankar. "World Waits For You" has Farrar sitting at the piano, an instrument he admits he just recently learned to play well enough to feel confident recording.
But the band's first single, "Afterglow 61," will remind fans why they loved Son Volt to begin with. It's a classic alt-country tune that inspires toe tapping and will serve as a great summer road song.
The new release also features a 30-minute DVD documentary, "Break Through the Lens," which details the making of the album, with great footage of Farrar and the band in the studio and at live shows. — Caryn Rousseau
"Move Along," All-American RejectsAfter listening to the All-American Rejects new album, "Move Along," I began to wonder: If these guys were around 12 years ago, would they have beat out The Rembrandts for the theme song to the television series, "Friends?"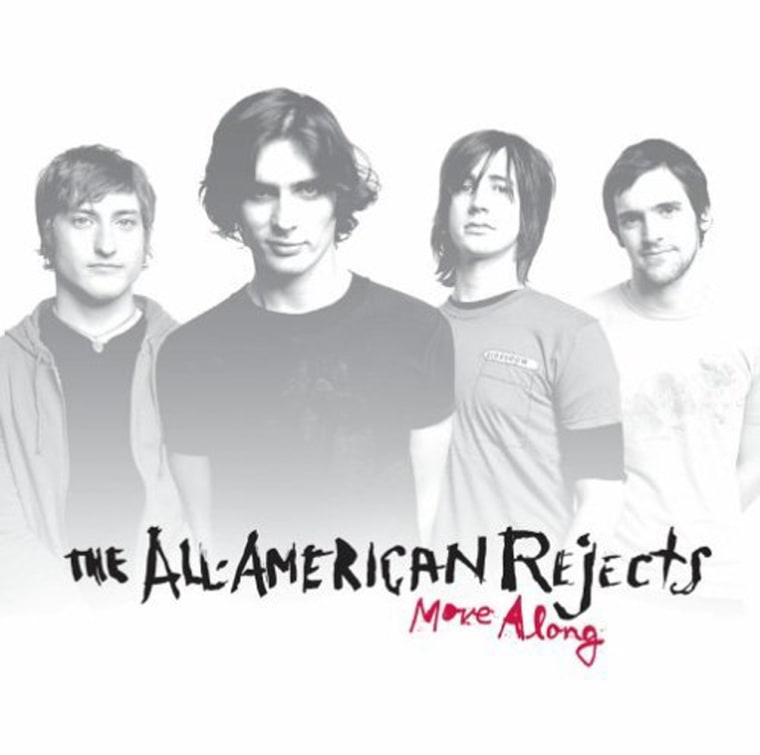 But it's not really a depressing kind of hurt he's singing about; it's more like soul-searching with a twist here and a hook there. On "Stab my Back," Ritter proclaims he doesn't have "the love for you/ it's better when I bleed for you." And his lamenting continues through the next 11 tracks, while at the same time, not losing its catchy edge. Thank producer Howard Benson, who shaped the record's sound with that power-pop feel made popular by bands like My Chemical Romance and Blink 182. In fact, the opening track "Dirty Little Secret" has the makings of one of those classic summer songs. Here Ritter, and co-writer Nick Wheeler, craft a song about secret passion that you feel you know the first time you listen to it. Other standout songs include the title track "Move Along," "11:11 PM," and "It Ends tonight." On the latter, Ritter professes "I can't explain what you can't explain/Your finding things that you didn't know/ I look at you with such disdain."
While the tone of their sophomore effort has not strayed far from their debut the foursome from Stillwater, Okla., has evolved nonetheless.— John Carucci
"Tijuana Sessions Vol. 3," Nortec Collective
A line in the sand; a steel fence; a polluted river. When it comes to trying to separate the metropolis of Tijuana, Mexico, from the United States, there is nothing that can hold back the cultural flow, or the group, that has given birth to the unique genre of nortec.
In this second collection from the Tijuana-based soundmeisters known as the Nortec Collective (why should it matter that Vol. 2 has yet to surface?), the team has pulled together an extraordinary mix of sly street sounds, hip rhythms, a heavy dose of funk and the wonderfully drunken polka instrumentation that is the trademark of Sinaloan banda — the musical genre derived from the same German immigrants who brought beer to the Pacifico state.
"Tijuana Sessions Vol. 3" captures the flavor of this hip border city — at times seedy, at times electric and inspiring. Even the shockingly cheesy "Tijuana Makes Me Happy" can be accepted as a message (with English lyrics) that someone needed to say.
There is much that could be written about the Nortec Collective's cultural contribution, and in fact the new album coincides with the release of a thick book and DVD about the artistic movement, which includes graphic artists and writers.
So, in one word, let's simply say this album is cool. Muy, muy cool.— Michelle Morgante
"The Day After Yesterday," Rick SpringfieldAdmittedly, it was nostalgia that prompted me to check out Rick Springfield's latest release. And at least his photographs didn't disappoint. The hunky Aussie '80s singer and one-time soap star has aged astonishingly well. With his shaggy brown hair and lanky frame, Springfield's sexy looks belie his — gasp — 55 years.
What's disappointing, however, is the music. "The Day After Yesterday" is a collection of covers that are favorites of Springfield.
Tracks include 10cc's "I'm Not In Love," Foreigner's "Waiting For a Girl Like You" and Dream Academy's "Life in a Northern Town." Most sound fine. (Although he shouldn't have touched John Lennon's "Imagine," a reach for anyone.) And the idea of doing covers is great — as long as they're improved upon rather than simply rehashed. While Springfield's raspy voice is tailor-made for solid pop songs like the ones he chooses for this collection, he does nothing special to make them his own.—Kim Curtis
"Casa," Natalia y La ForquetinaMusical acts usually don't make major changes between their first and second albums, especially after earning four Latin Grammy nominations.
But Natalia La Fourcade, like her music, moves to a different rhythm. For the follow-up to her eclectic and electric self-titled solo debut, the 21-year-old decided to join a band and share her creative vision.
The foursome, now called Natalia y La Forquetina, retreated to a Mexican mountain hideaway to write songs from her new alternative rock album, "Casa."
Her second album is a more intricate, more rock-sounding project than her first one. You can hear the influences in her work — Shakira, P.J. Harvey, Julieta Venegas, The Cure.
"Casa" is playful at times and introspective at others. The first two songs on the album are energy-filled, guitar-laden tracks, "En Tus Ojos" (In Your Eyes) and "El Amor es Rosa" ("Love is a Rose"). The latter begins with a guitar introduction like the Cult's "Love Removal Machine," and evokes an uncommon maturity for a young singer-songwriter with lyrics such as "when order exists, so do torment and illusions."
The interplay between the band and La Fourcade is smooth, as she inflects her voice at times to coincide with a drum beat or a guitar lick.
"Casa" also delves into electronica, including on the atmospheric yet hard-charging "Cuarto Encima," a life analogy about her messy room. Her girlish voice is featured in "Alimento de la Vida (The Food of Life), featuring intensely personal lyrics about love ("When fear invades me, it ends me by consuming me"), dramatic pauses and a gentle guitar in the background.
"Tic-Tac" is filled with electronica sound effects and replicates the slow process of waking up in the morning ("Move out of bed .... you don't want to open your eyes," she sings) starting slow and finishing with a silencing "shhh."
"O Pato" is a funky, bossa nova tribute to, well, a duck — she'll even quack for you.
In all, the album is a fresh and evocative submission into the evolving Latin alternative genre. —Adrian Sainz
"The Giraffes," The GiraffesThe Giraffes' self-titled debut would've been little more than a post-mortem tribute had lead singer Aaron Lazar died on a New York street after his heart failed early this year.
But Lazar lived, and metal and irony abound on the cocksure Brooklyn rockers' first label effort.
There's the alternately rumbling and riffy "Million $ Man," written years before Lazar's heart-related hospital bills were projected to reach seven figures. There's the former chain-smoking frontman coughing uncontrollably after belting out "Having Fun," a catchy autobiographical anthem about hanging out with, um, jerks. And there's Lazar vowing to send a soccer fan home in an ambulance on "Man U."
Like the quartet's breakneck live shows, bassist John Rosenthal and drummer Drew Totolos hold the songs together so skillfully that Lazar and guitarist Damien Paris can run amok, howling and shredding recklessly at will. Threaded with harmonies, tempo shifts and soulful crooning by Lazar, The Giraffes channel everything from early Van Halen to Alice in Chains to the Dead Kennedys while leaving their own distinctive sonic imprint.
One of the record's best songs, "BlckNtWhtCstl," is based on another band member's brush with death outside of the famous burger chain. It's driven by Lazar's backyard carnival-like bellowing, an invitation for passers-by to come see the bullet hole-riddled freak: "Step right up to the stage, ladies and gentlemen!/Boys and girls!/Come one, come all!"
There's nothing The Giraffes won't make fun of, and their sense of humor is also evident on "Wage Earner," a quick (2:22), sarcastic punk-rock spanking delivered to a buddy who quit his band to get a real job.
Here's hoping The Giraffes never have to follow suit.— Matthew Ott
"Fused," Tony Iommi
Given how disastrous Glenn Hughes' short tenure as Black Sabbath's lead singer in 1986 was, it's somewhat of a surprise that Sabbath guitarist Tony Iommi still loves this guy. But on "Fused," the legendary axeman's third solo album, it's finally clear why.
From the opening riff of "Dopamine," the Iommi-Hughes pairing clicks and continues throughout a 10-track disc that blends classic Sabbath power chords with a nu-metal sensibility that should satisfy both camps. This is Iommi's third go-round with Hughes, the former Deep Purple vocalist who sang on Sabbath's "Seventh Star," and on a recently released "DEP Sessions" CD from 1996.
Iommi's solos are typically squealing and fluid, as timeless in 2005 as they were in 1970. Drummer Kenny Aronoff, who's best known for his work with John Mellencamp, proves he can bash, too. The trio will tour in the fall after Black Sabbath finishes headlining the 10th anniversary Ozzfest tour.— Wayne Parry