Will Sienna Miller lose her ring — as well as her man?
Miller reportedly called off her engagement to "Alfie" star Jude Law after it was revealed that he had a fling with his children's nanny, and some legal experts say that he has the right to demand the return of his engagement ring, which is reportedly worth $35,000 or more.
"In both the United States and Great Britain, where the estranged couple reside, an engagement ring is a conditional gift — no wedding, no ring," according to JusticeMag.com. "Despite an old-time British case that says a man who 'refuses to comply with the terms of the engagement' loses the ring . . . Miller would be on shaky ground today if Law were to demand the sparkler's return."
It's a moot point, Law's rep insists. Although it has been reported that Miller "sees 'no chance' of a reconciliation with Law, who she fears has become 'sex-obsessed' " — Law's spokesman says that the engagement is still on.
"They are still engaged," Simon Halls, his rep, tells the Scoop. What about all those reports that she called it off? "Take it from the horse's mouth," he said. "They are engaged."
War with Cruise continues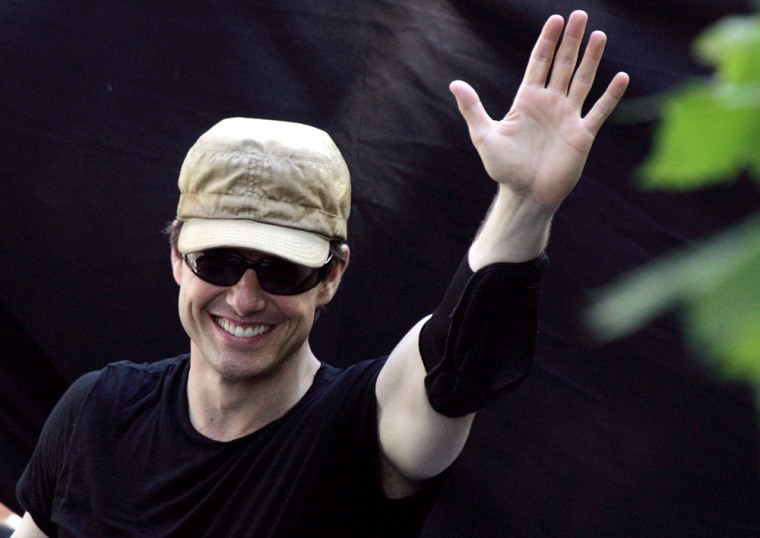 Talk about "War of the Worlds": now a conservative Catholic is going after Tom Cruise for his attack on psychiatry.
"I shook my head more vigorously than usual when a well-known movie star pounced on my profession, psychiatry," Catholic psychiatrist William F. Woods, M.D. was quoted as saying in The Conservative Voice. Dr. Woods never names Cruise, but the movie star in question is obvious.
"This particular celebrity gave my medical specialty a thrashing and advocated Scientology as the way to health," he noted. "Of course the merits of both psychiatry and Scientology may be debated. But we are not looking at any rational discussion here. Rather, we are looking at the ability of a celebrity to draw people along his path mostly by the power of their fantasies about him."
Woods goes on to blast celebs who hold forth on social issues, and observes: "we Catholics are by no means immune to infection by this virus of celebrity worship." But he singles out Cruise and Scientology for a particularly stinging critique: "Thus he who should be a celebrant leading the faithful in adoration of God tends to become a celebrity known for his personal creativity in worship."
Ironically, Cruise grew up Catholic, and spent his freshman year in high school at a Catholic seminary with the intention of becoming a priest.
Notes from all over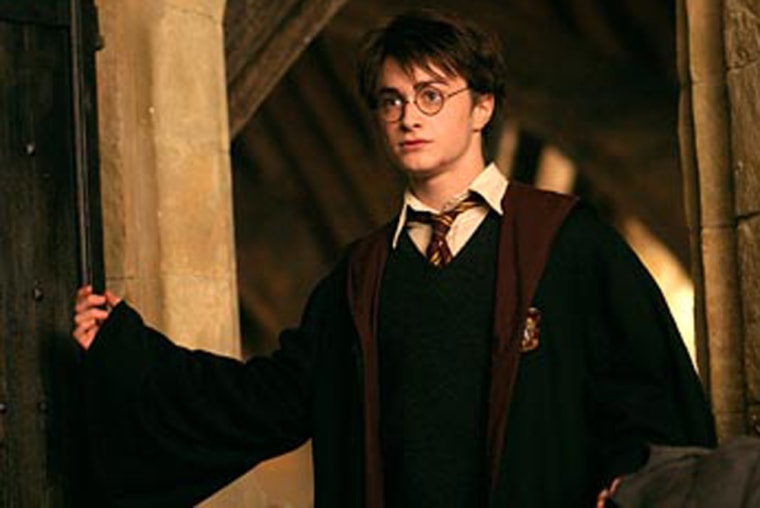 The special-effects wizards working on the Harry Potter movies made something disappear: the stars' pimples. The teenage actors are plagued by the bane of many adolescents, according to IrelandonLine, which quotes a source as saying, "We have had to employ a special effects man to go through every frame clearing up their complexions." . . .Mariah Carey gave a private concert in Barcelona for the shareholders of Deutsche Bank. . . . Billy Bob Thornton says he's proud of ex-wife Angelina Jolie. "Gosh, she's been amazing these last few years and I'm so proud of her and happy for her," Thornton says, according to World Entertainment News Network. "She loves [son] Maddox more than life, so I'm really happy for her."
Mondays through Thursdays on MSNBC.com