Tom Hanks may be known as one of most affable (and bankable) actors in Tinseltown, but not everyone finds the star irresistible.

When Hanks and wife Rita Wilson recently celebrated her successful run of Café Carlyle performances with a few friends in their hotel suite at the posh Carlyle Hotel, the noise became a bit much for one sound-sensitive neighbor.
"There was a lady in the room next door, and she did not like that there were too many people in my suite having a good time," Wilson explained in an interview with The Hollywood Reporter. "So she came and knocked on the door and Tom answered it."
Living up to his nice-guy reputation, Hanks then extended an olive branch any fan would have been eager to grab.
"He said, 'Excuse me, ma'am, we are very, very sorry for the noise, but would you like to come in?'" Wilson recalled.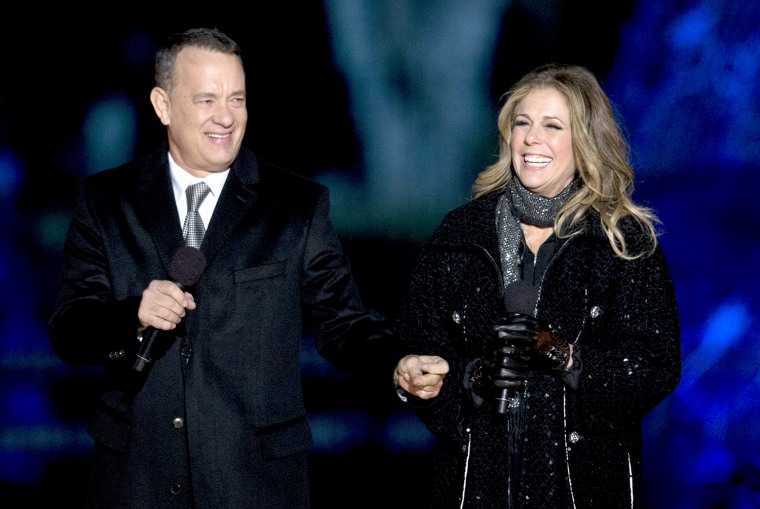 Who wouldn't jump at the chance to join that party? Well, Hanks soon found out.
"She said, 'No!' and walked away," Wilson explained.
Talk about a tough audience.
Follow Ree Hines on Google+.