It's an exciting time on "The Voice" as the top 12 singers compete to make it further in the singing showdown. But when Monday's episode opened, the competition was put on pause for a moment as something more important took center stage.
Host Carson Daly stood before the show's coaches and contestants and delivered a heartfelt message in the wake of the attacks in Paris.
MORE: Watch this pianist's moving rendition of 'Imagine' outside Paris attack site
"Before we begin our show tonight, on behalf of everybody here at NBC, the entire 'Voice' family — coaches, artists and crew included — we want to offer our love and support to the people of Paris," he said.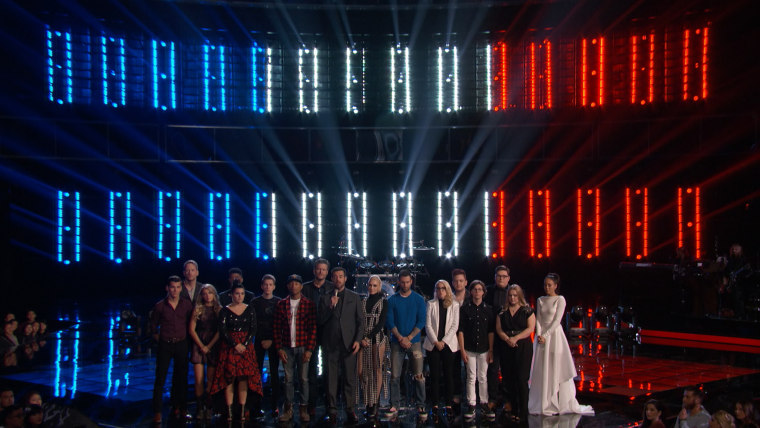 "You're in our hearts, our thoughts and our prayers," Carson added before the stage scene faded to black and a brief moment of silence began in honor of all those lost and affected by the tragedy.
MORE: 'We have to love each other': Paris attack survivor reflects on tragedy
Follow Ree Hines on Twitter.