Carson Daly welcomed Kim and Penn Holderness, two of this year's biggest viral stars, to the Orange Room Tuesday as part of the digital space's one-year anniversary celebration. 
Kim and Penn, famous for singing and dancing with their kids in their #XMAS Jammies and Baby Got Class videos, had a special surprise: a brand new, Orange Room birthday video!
Our favorite lyrics: "In honor of you, we're going to do a little dance wearing these ridiculous orange pants."
Can this please be the Orange Room's new theme song? We love it!
Kim and Penn explained how the jammies video (which has now been seen a whopping 15 million times!) initially came to be.
"Our kids can't sit still for a photo," Kim explained. "We couldn't get those really cool Christmas cards they send everywhere. We have a video production company, so we thought a video would be easier!"
And the pajamas themselves? They're a longtime Holderness tradition!
"I have this silly tradition where I put everybody in matching Christmas jammies — I've done this for years. [My husband wears] extra-large, striped jammies...super tight... really flattering."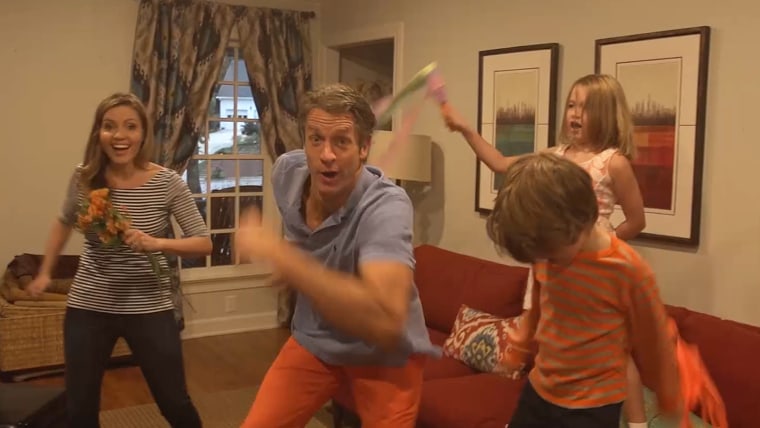 What do you think of their latest tune? Let us know using #OrangeRoom on Facebook and Twitter.