The Royal Rumble is coming to Florida.
WWE has announced it will bring the 37th Royal Rumble to Tropicana Field in St. Petersburg — the home of baseball's Tampa Bay Rays — on Saturday, Jan. 27.
The Royal Rumble, one of WWE's biggest annual events, is highlighted by a pair of matches of the same name. The winners of the 2024 30-man and 30-woman Royal Rumble matches — essentially a free-for-all in the ring in which the objective is to throw your opponents over the top rope — will be granted championship matches at WrestleMania 40.
Here's what to know about the 2024 Royal Rumble.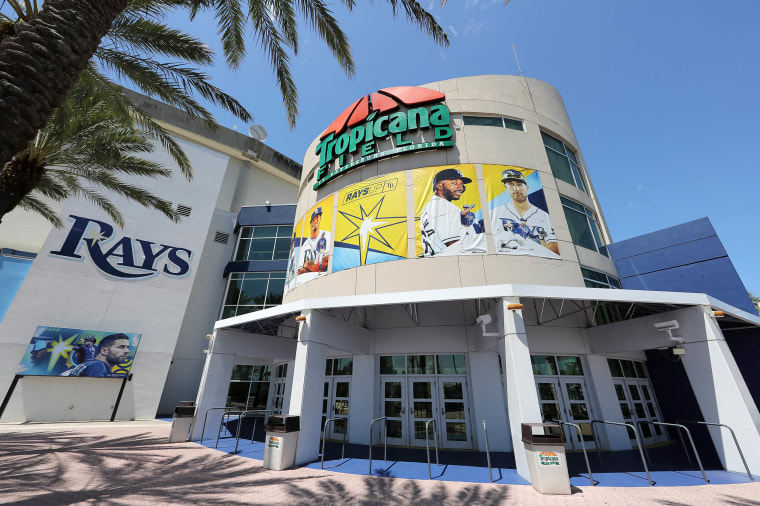 Where will the 2024 Royal Rumble take place?
Tropicana Field in Tampa Bay/St. Petersburg will host the 2024 Royal Rumble. It will mark the first time the Royal Rumble will be held in Tampa Bay in front of fans since 1995, according to WWE.
This year's Royal Rumble was held at the Alamodome in San Antonio, Texas. Cody Rhodes won the 2023 men's Royal Rumble match at that event, while Rhea Ripley was the last superstar standing in the women's Royal Rumble match.
When is the 2024 Royal Rumble?
The 2024 Royal Rumble is scheduled for Saturday, Jan. 27. WWE says it will hold an entire weekend of events in the St. Petersburg, Clearwater and Tampa areas during Royal Rumble time. Its "Monday Night Raw" program will air from Amalie Arena in Tampa on Jan. 29.
Which WWE superstars will take part in the 2024 Royal Rumble?
The card for the 2024 Royal Rumble has yet to be announced, but the official Instagram account for Tropicana Field shared an ad for the event and it features top names like Rhodes, Ripley, Seth Rollins and Becky Lynch ... but not the Undisputed WWE Universal Champion, Roman Reigns, which fans noted in the comments. What that means (or doesn't mean) for the event remains to be seen.
How do you get tickets for the 2024 Royal Rumble?
WWE says it will announce ticket information in the coming weeks. You can register for a presale passcode here.
How can you watch the 2024 Royal Rumble?
All WWE premium live events are streamed on Peacock. (Peacock is owned by TODAY.com's parent company, NBCUniversal.)