Howie Mandel made his fellow "America's Got Talent" judge Sofia Vergara cheer when he joked about her being a newly single woman.
Earlier this year, the former "Modern Family" star, 51, parted ways with husband Joe Manganiello, 46 — but apparently it wasn't too soon for her to laugh about the couple's split.
It all went down on the Aug. 23 live episode of "AGT" after the judges watched 12-year-old ventriloquist and magician Brynn Cummings perform a love match for her puppet Penelope.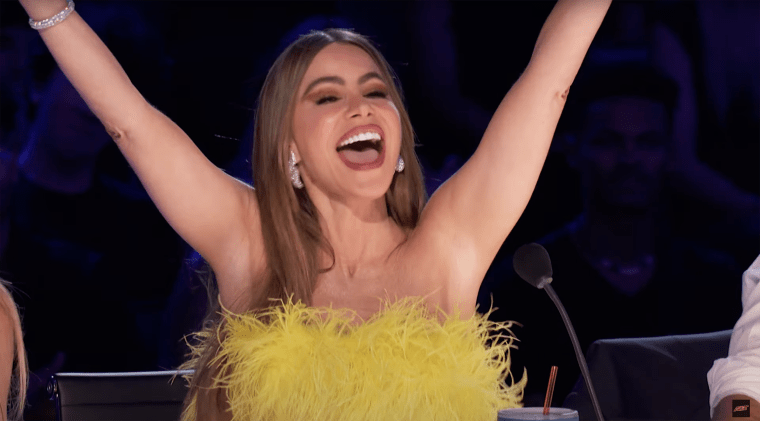 During her act, adorable Cummings asked Heidi Klum for help in setting up Penelope with an eligible bachelor.
Afterward, Mandel raved about Cummings' talent while offering her a tip.
"If I have one word of advice, if you're looking for eligible bachelors, you should have talked to Sofia because she's in the market right now."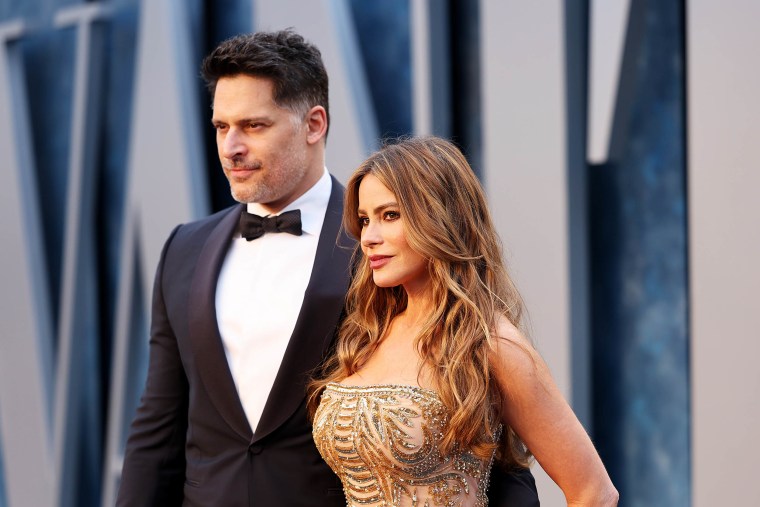 Though the studio audience responded to Mandel's quip with groans, Vergara threw her hands into the air and screamed, "Yes!"
Mandel later defended the joke
After some social media users took issue with Mandel's comment, the actor and comedian defended himself by telling Entertainment Tonight he was "helping" his co-star find love again.
"I just thought, 'Oh my God. Using Heidi to find an eligible bachelor? Hello! Who's right here? Sofia is on the market, ready and eager!'" said Mandel. "And then online people said it was too soon and it was tasteless."
Mandel insisted it wasn't too soon to make the joke. "As soon as she's free, as soon as they live in separate homes, the door is open, people!" he said.
He also assured ET that Vergara got a laugh out of his comment. "She came over and she thought it was funny," said Mandel.
"The only reason I'm doing press today is I'm just doubling down on it. I'm her Bumble," he said. "She approved of the joke. She thought it was funny. She posted afterwards. But the internet is mad."
The "Walk Like a Man" star added that he knows it won't be long before Vergara, whom he called "a gift," finds love again. "She checks every box: beauty, brains, humor, everything," he said.
Manganiello filed for divorce in July
Mandel's joke about Vergara's love life comes a little more than a month after Manganiello filed for divorce on July 19 after seven years of marriage.
The "Magic Mike" star listed the date of the couple's separation as July 2, and cited "irreconcilable differences" as the reason for their split, according to court documents obtained by TODAY.com.
The couple got engaged in December 2014 after six months of dating.
They tied the knot in November 2015 during a star-studded wedding in Palm Beach, Florida.
While appearing on "The Tonight Show Starring Jimmy Fallon" in 2018, Manganiello opened up about one tactic he used to win Vergara's heart.
In the early days of their courtship, Manganiello traveled back and forth to New Orleans to visit Vergara, who was filming a movie in the city. On his second visit, he brought a copy of People magazine that called him the "Number One Bachelor in the World" on its cover.
He told Vergara, "Look, I know you just got out of this long-term relationship and if you need to be single then I understand. Like, I'm not gonna like it, but I'll get over it ...But before you answer, I wanna show you something."
"I reached into my bag and I put down the magazine and I said, 'Numero uno,'" he said to cheers from the audience.
Vergara opened up the magazine, flipped past the story about him and announced, "I'm seeing who else is on the list."