The Fab Five have returned for Season Seven of Netflix's "Queer Eye," and this time they are headed to New Orleans to help some of their most vulnerable heroes so far. 
The five experts of "Queer Eye" — Antoni Porowski (food and wine), Tan France (fashion), Karamo Brown (culture), Jonathan Van Ness (grooming) and Bobby Berk (design) — tackle big challenges as they work with each Season Seven hero to reestablish their inner confidence. 
In an interview with TODAY.com, the five stars open up about forming personal connections with a few of the show's featured makeover guests and confronting heavy topics like toxic masculinity and internalized homophobia. 
One of the heroes featured in the new season is Stephanie Williams, a queer woman who shares that she struggles with her sexuality.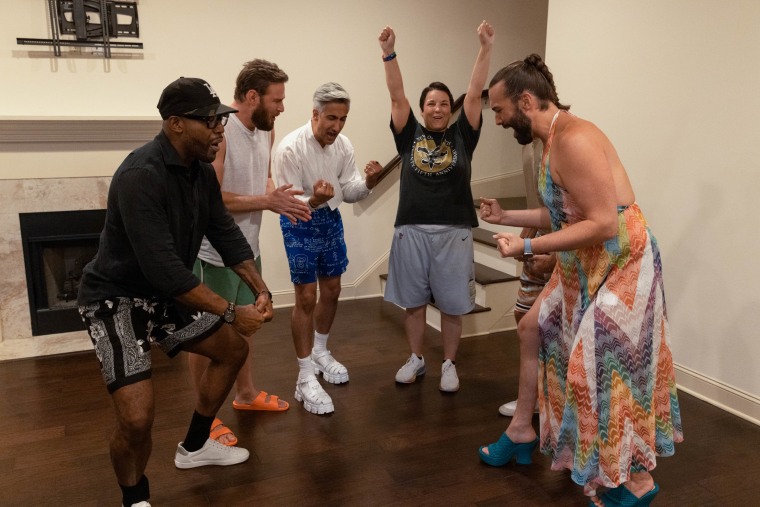 France says that he was particularly moved by Williams and their emotional interactions. 
"I understood her story because when I was younger, I felt that internalized homophobia so strongly up until probably 15 years ago," he explains. "And so hearing those thoughts that she had just took me right back."
He praises Williams for being "brave" enough to share her private struggles. He hopes her growth shows viewers how internalized homophobia can be "so damaging for your mental health and just your well being in general." 
Berk also names Williams as one of the standout heroes from Season Seven. Berk says hearing Williams talk about living her life to appease the people around her is a situation many young queer people can relate to. 
"We dull our shine. We dull our personalities to make other people comfortable. I really hope that (the world) and all the queer people who still do that realize they don't have to do that. They need to live for themselves," Berk shares. 
France chimes in and adds that Williams' story can teach others to have more "grace" with queer people when encouraging them to celebrate themselves. 
On the show, Williams reveals to Porowski that she is afraid to try raw vegetables. At first, the food and wine expert thinks the New Orleans Saints fan is joking until he realizes her fears hold her back. 
The two explore the underlying issues that prevent Williams from trying new experiences. 
Porowski says her transformation makes her one of the "top three" heroes on "Queer Eye" because she "had such a willingness to change."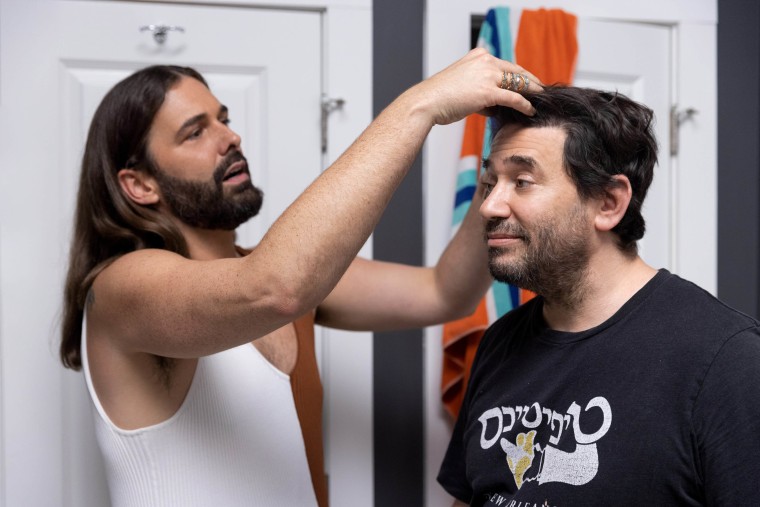 Van Ness says that the episode with Williams is one of the best this season because it is a great example of the show's theme: "redefining what joy looks like."
"Joy doesn't always have to be saccharine and wins," Van Ness says. "You can be winning, but you also can be experiencing that when (facing) a really hard thing that happened in your life."
The grooming expert continues, "I do think that Stephanie's episode is one of the most exciting, like it made me clutch my pearls, gay gasp, fun fun fun. But also there's some hardness (to) her story."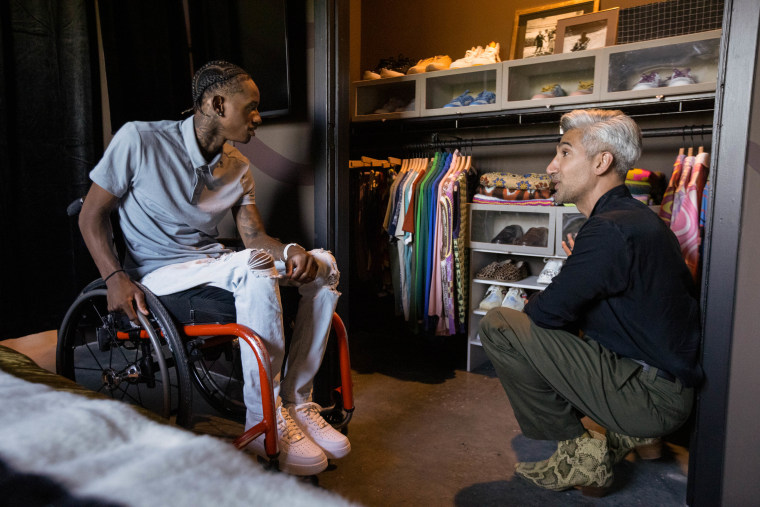 Brown deviates from his fellow experts and instead chooses another group of heroes that impacted him in Season Seven: the Lambda Chi Alpha fraternity brothers from the University of New Orleans. 
Although Brown points out that the dirt in the frat house was almost unbearable, he says stepping into the fraternity allowed the Fab Five to call out toxic masculinity.
The talk show host says, "The way that we were able to get these young men to be vulnerable and open up and be completely different by the end, not only physically but emotionally and mentally, was powerful."
He applauds the episode for highlighting how detrimental it is for young men to be unable to "talk about (their) emotions, to be vulnerable, (and) know that it's okay to feel."
As devoted fans know, "Queer Eye" manages to balance the more intense conversations with funny and lighthearted moments.
So while teaching the fraternity brothers to be vulnerable, the Fab Five also had to overcome the awful stench in the house. 
All five experts were hilariously in disbelief when they arrived at Lambda Chi Alpha and saw the living conditions. 
"I was really surprised with the false lashes. I couldn't believe that young women were down to, like, stay there," Van Ness tells TODAY.com. 
Some of the frat bros' most shocking cleaning habits did not make it into the episode. 
France says, "What you don't see — because it was cut out, because it would be disgusting — but I did my whole scene in the bedroom stood next to a literal poo on the floor."
Porowski quickly jumps in and clarifies, "I'm sorry you left out there, Tan, a litter box. It was in a litter box!"
Berk further confirms the house wasn't that dirty. "It wasn't human poop," he says.   
"The litter was so full the cats had started pooing on the floor and I just had to stand there and do my thing," says France, the consummate professional. 
Initially, the Fab Five opt to stand outside, in the humid New Orleans heat, instead of being in the frat house. But by the end of the episode, Brown says they were ready to "luxuriate" in Lambda Chi Alpha. 
It was one of their biggest challenges, literally, but the frat has officially been added to the long list of "Queer Eye" success stories.