Kim Kardashian and Kourtney Kardashian Baker are at odds — perhaps more than ever.
A heated phone call in the Season Four premiere of "The Kardashians" ends with Kourtney calling Kim a "witch," and saying she "hates her."
The trouble started brewing last season over their work with Dolce & Gabanna. Kourtney worked with Dolce & Gabbana for her wedding; months later, Kim designed a collection inspired by 1990's era Dolce & Gabbana.
The feud evolved between seasons, Kim explained in the Season Four premiere, when they heard what one said about the other. "We get mad all over again. It brings up so many feelings," Kim said.
"What's harder than living it in real time is watching it back in the edit. It's not a natural way of living," Kourtney said.
The SKIMS founder gave Kourtney a phone call to confront the tension.
The phone call started off with Kim asking her sister if she wanted to travel with her to Milan for a business dinner she had to do as part of her Dolce & Gabbana campaign.
But once Kourtney declined her offer, things quickly started to go downhill between the two with Kourtney calling Kim an "egotistical" and "selfish" person.
"You have a serious vendetta. You hate us, you're a different person, we all talk about it," Kim said, seemingly referencing their friends and family members.
"Because I don't need you guys anymore, I don't need to be a part of it," Kourtney replied.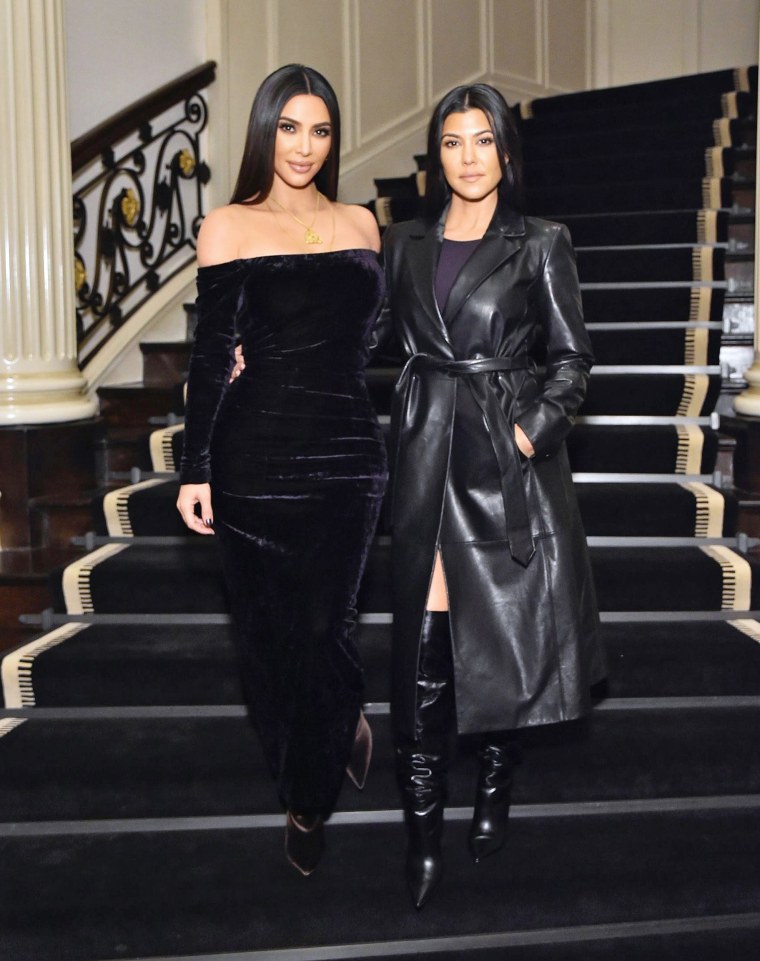 At that point, Kim revealed that she is in a group chat with their family and some of Kourtney's friends that's titled "Not Kourtney." She explained the chat is where people go to complain about the Poosh founder.
"All of your friends call us complaining," Kim said. "Whether you think they're the ones going to you, they're all coming to us on the side, saying the opposite to us. We're all confused, and we're on a group chat labeled 'Not Kourtney' so we know, and have to funnel what your friends are saying to us, and have to figure out why you're such a different person and why you have this vendetta."
Kim said that Kourtney kids have come to her with issues.
"Your kids have even come to me with problems that they have and how you are," she said.
Kourtney said that Kim wasn't bringing any helpful information to the conversation and was just doing her best to hurt her.
"You're just a f---ing witch and I f---ing hate you," Kourtney said, ending the phone call.
At other points in the call, she called Kim a "narcissist" and said everything is "about her."
On the topic of the group chat, Kourtney said, "Who the f--- has time for that? IF you have time to have side chats to sit and talk about it?"
When Kim said "they have side chats about everybody," Kourtney said, "Then get a life."
Kourtney later said, "We got to a point we weren't proud of."
Later, answering fan questions in the comments of her Instagram on Sept. 28, Kourtney revealed who she thinks are in the "Not Kourtney" group chat.
"I believe it was just my sisters from the surveys I've been taking," she wrote.