Actor Barbie Ferreira is opening up about her departure from "Euphoria" ahead of the hit show's third season. 
In August 2022, the 26-year-old model revealed in a statement uploaded to her Instagram story that her character Kat would not return to the series. 
"After four years of getting to embody the most special and enigmatic character kat, I'm having to say a very teary-eyed goodbye," she wrote at the time, "I hope many of you could see yourself in her like i did and that she brought you joy to see her journey into the character she is today."
She concluded, "I put all my care and love into her and i hope you guys could feel it. Love you Katherine Hernandez."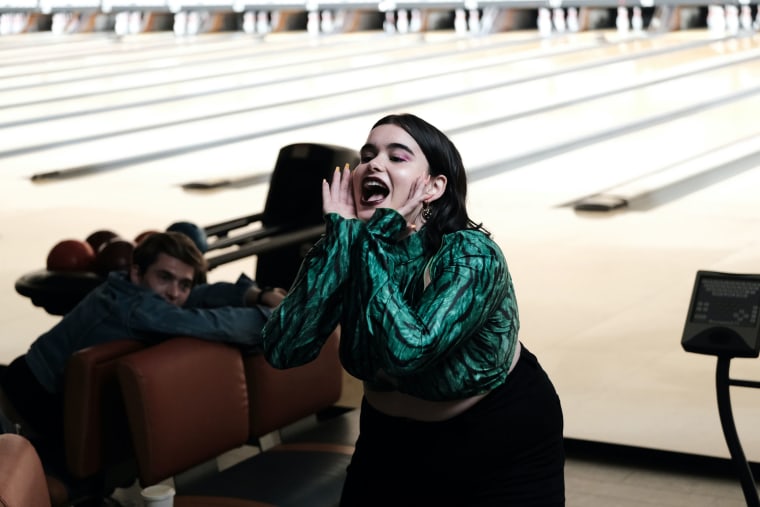 But there were a few problems with her character that made Ferreira want to leave "Euphoria." During an appearance on Dax Shepard's "Armchair Expert" podcast on April 3, Ferreira spoke about the issues with Kat's storyline. She also said exiting the Emmy-winning show was a "mutual decision."
"I don't think there was a place for (Kat) to go," she explained. "I think that there were places she could have gone. I just don't think it would have fit into the show."
She continued, "I don't know if it was going to do her justice, and I think both parties knew that. I really wanted to be able to not be the fat best friend. I don't want to play that, and I think they didn't want that either."
On the show, Kat was best friends with Maddy (Alexa Demie) and Cassie (Sydney Sweeney). In Season One, Kat learned to embrace her sexuality and she was a symbol of body positivity. But the character took a back seat in the second season and was rarely featured. 
Speaking about her role, Ferreira told Shepard, "I feel like with Season Two and having certain parts of it that I felt was kind of a struggle for both parties. Sam (Levinson), me, it was a struggle to find the continuation of her," referring to the "Euphoria" creator. 
"So that was actually really hurtful, watching it and seeing the fans get upset," she added. "I just felt like maybe it's like I overstayed my welcome a little bit? So, for me, it actually felt good to be like, 'Okay, I get to not worry about this and we both don't get to worry about this.'" 
Ferreira also shared why she felt her character did not work on the drama series anymore. 
She explained, "Sam writes for things that he relates to. I don't think he relates to Kat."
Ferreira thought it was best to "leave on a high" and move on. 
HBO has not announced when "Euphoria" will return for Season Three. 
Rumors about tension between Ferreira and Levinson began after The Daily Beast published an article in Feb. 2022 about Ferreira allegedly walking off set after disagreeing with the creator about her character's direction. The article also claimed workdays could last between 15 to 17 hours.
In March 2022, HBO responded to the toxic work environment claims in a statement sent to Variety. 
"The well-being of cast and crew on our productions is always a top priority. The production was in full compliance with all safety guidelines and guild protocols. It's not uncommon for drama series to have complex shoots, and COVID protocols add an additional layer," the statement said.
The network concluded, "We maintain an open line of communication with all the guilds, including SAG-AFTRA. There were never any formal inquiries raised." 
Ferreira also shut down the rumors in an interview with Insider at the time. "I've seen so many different things and a lot of it is untrue, and some of it's kind of like mundane little things," she said. 
On the "Armchair Expert" podcast, Ferreira further addressed comments about the environment on the set of "Euphoria." 
"I actually did not walk off set," she confirmed. "I did sprain my ankle once and had to go get an X-ray. Maybe that's what they mean?"
She recalled being "sucked into this drama" and encouraged fans not to believe everything they read.