/ Source: The Associated Press
Tamia's long-awaited third album finally gives listeners "More," Widespread Panic makes a bold move with "Ball" and an up-close view of Jewel on her new DVD in this week's reviews.
"More," Tamia
A few singles from Tamia's long-awaited third solo album, "More," have already gained a lot of airplay, but some of the album's best songs have yet to be released.
One standout is "Close to You," a duet with Gerald Levert, which also appears on Levert's latest album. Tamia's light soprano is perfect for Levert's mellowed-out arrangement of this Carpenters' classic and adds to its touching sentiment. The soulful rendition definitely rivals Tamia's duet with Eric Benet on the 1999 Grammy-nominated ballad "Spend My Life With You."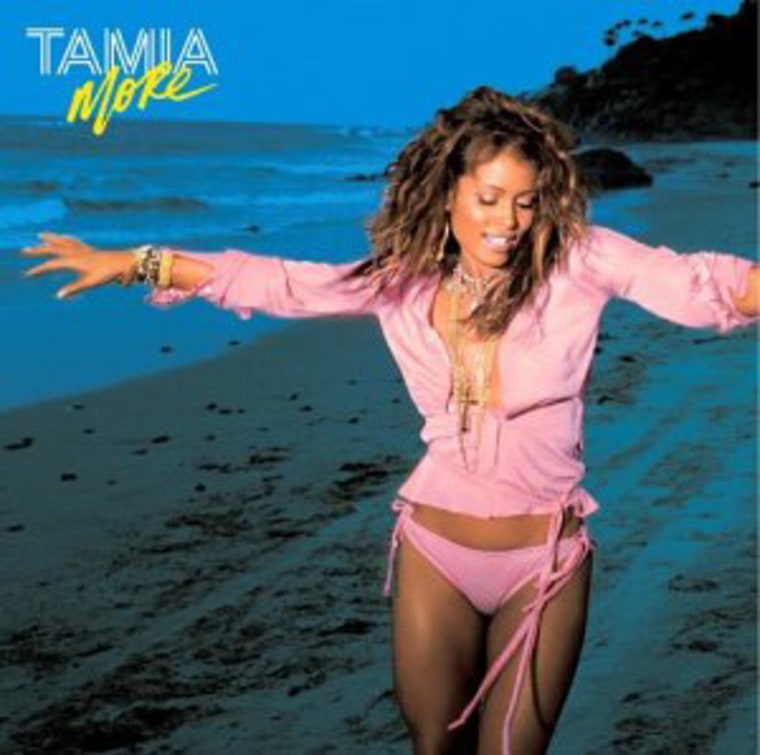 Tamia delivers an emotional performance in the gospel song "Tomorrow," a petition for believers to give their lives to Christ. Tamia infuses meaning into every word of this powerfully written song, originally sung by the legendary Winans family.
In "Poetry," Tamia playfully invites a seduction in this slow jam. Its infectious chorus and rhythm coupled with Tamia's sultry voice make this a song worth a second listen.
Tamia's collaborations with other artists, such as already released singles "Into You" with rapper Fabolous and "Questions" written by R. Kelly, don't work as well as "Still," a ballad for the perfect marriage co-written by Jermaine Dupri. "Still" allows Tamia to shine and captures the power and beauty of her voice.
Tamia's hubby, NBA star Grant Hill, even lends his keyboarding skills for "Whispers," a jazzy ballad about the language of love. Tamia co-wrote this track and brings a passionate sensuality to the lyrics.— Damita Chambers
"Ball," Widespread Panic
For a band like Widespread Panic, which uses the happenstance groove of a live show to guide them in the studio, an album of never-before-heard tunes like "Ball" is more than bold, it's an outright risk.
Through seven albums, the Georgia boys of Panic have refined and revamped their songs through live performances long before recording an album. "Ball" hasn't had that vetting, but the songs on the band's first album since Mickey Houser died of cancer two years ago are palpably refined.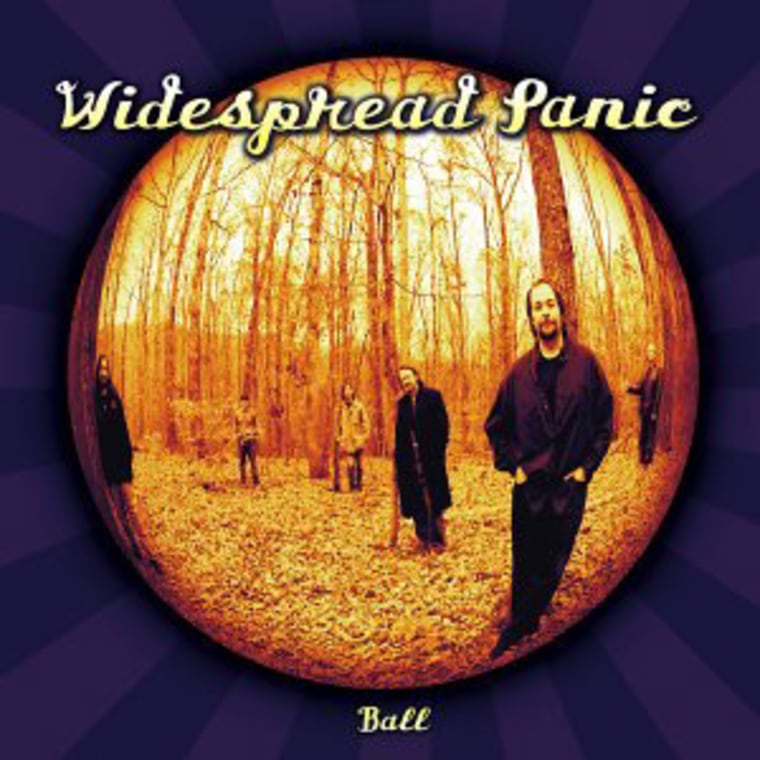 On most tracks, it is a greater attention to nuance and refinement that differentiates this Panic album from any other.
"Thin Air (Smells Like Mississippi)" has the same Southern rock sentiment laid over a backdrop of Caribbean drums that Panic has long played. But it feels smoother and seamless, even for a band that plays tighter than most.
"Sparks Fly" carries the momentum. It's a riff-driven ballad with a late 1970s, early '80s rock 'n' roll feel. It's easy to bob your head and let the song roll out.
There's no faulting Widespread Panic for denying their fans a song until an album hits the shelf. But it's hard to say if Panic's most avid fans will embrace a song if it comes before a show.
As a testament to that, the most exciting moment on the album is actually hidden. Tacked onto the album's end, it's 10-plus minutes of a psychedelic rough studio cut. There are no lyrics and no format, making it a memorable finale.
Even in the structure of the studio, it seems the jam lives on.— Ryan Lenz
"Jewel: Live at Humphrey's By The Bay," Jewel
Jewel fans who've been relegated to bad concert seats should grab a copy of the artist's debut performance DVD "Jewel: Live at Humphrey's By The Bay." This is 84 minutes of Jewel from all her pleasant angles, and it's backed with high quality audio that puts you in the front row.
Filmed at a concert in San Diego in 2001, Jewel starts off a little breathy with a short rendition of "Per la Gloria d'Adoravi," but gets comfortable after whipping off her red leather jacket and settles into some solid material.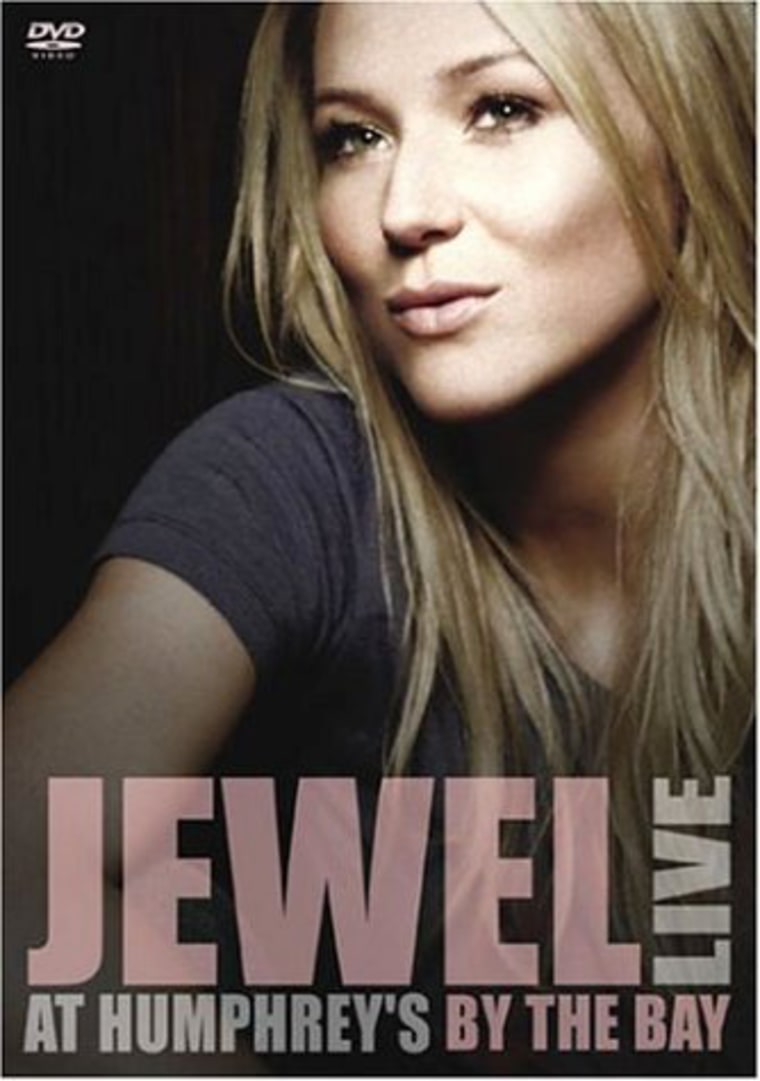 The second song, "Nearly Always," is done extremely well and sets the tone for more good acoustic guitar to come.
On "Kiss the Flame," Jewel botches the intro vocals, then playfully recruits a member of the audience who's sure she knows all the words. The lucky girl from the crowd who takes the stage appears in sheer joy as she stands behind Jewel and whispers the first few verses in her ear.
Jewel's acoustic take on the bulk of the songs comes through crystal clear. The disc's audio setup screen allows for DTS Digital 5.1 Surround Sound. You'll be wowed by the quality.
The best camera work comes from a low front-row angle, showing Jewel's guitar picks lined up neatly on her mic stand, her hair tossed over one eye as she croons "You Were Meant For Me."
The highlight, however, is Jewel performing "Who Will save Your Soul." She sexily saddles up to the mic as the familiar bass line begins. This version is filled with jazzy scat-like vocal meandering and Jewel growls at the audience, "Who will save your soul, if you won't sa-a-a-a-ave your own."
The bonus material on the DVD is thin, however. A photo slideshow set to music and some backstage stuff footage gives us little insight to Jewel-behind-the-scenes. That portion of the DVD is a bit too polished and could have been better.— Ron Harris
"I'm Good Now," Bob Schneider
It would be easy to dismiss Bob Schneider as just another cranky Gen-Xer, except that his doleful lyrics are often paired with such sweet sounds.
"I'm Good Now" is his second album. It's also the final line in a song about death. It's brimming with angst but also with the kind of melodies that make the world a better place. While Schneider may be a cynical singer-songwriter, he's also a masterful craftsman, constructing irresistible pop tunes with a blend of guitars, keyboards, strings and harmony vocals. He's a little bit country and rocks, too, reflecting the musical range to be expected from someone who was born in Michigan, grew up in Germany and lives in Austin, Texas.
The world-weary Schneider wears his heart on his sleeve, just like the characters in one of his tunes. He sings about illusion and aspiration and dysfunction and self-destruction. And he sings, "Everything you know just falls apart," encouraging his audience to hum along.— By Steven Wine