The engagement is off for Amanda Seyfried and Thomas Sadoski — because the couple just got married!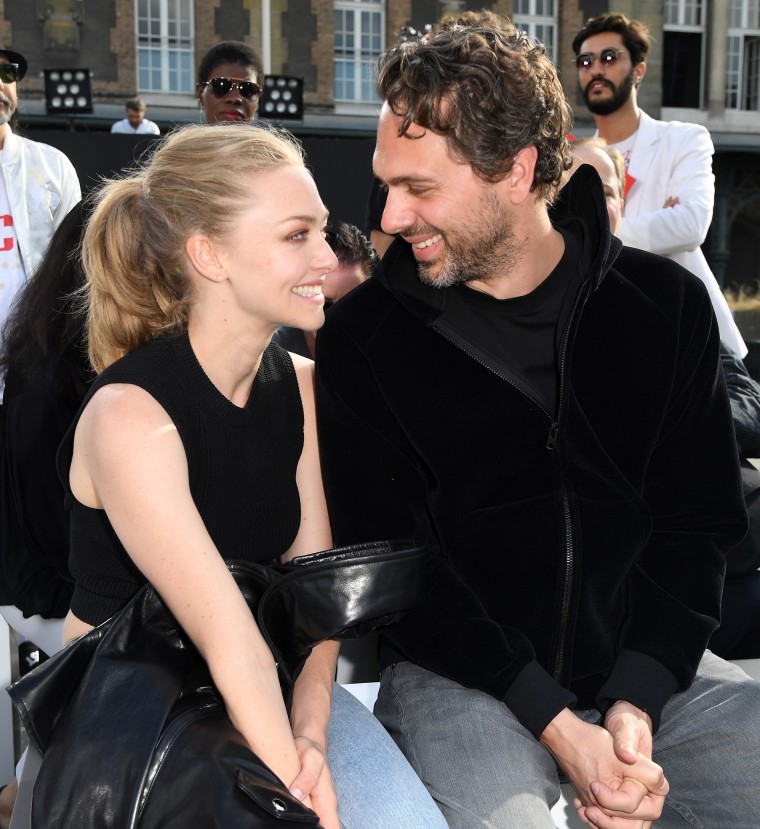 The stars swapped vows last weekend in a very private ceremony.
RELATED: Amanda Seyfried opens up about her struggle with OCD
"We eloped," Sadoski revealed on Thursday's "Late Late Show." "We took off into the country with an officiant and just the two of us, and we did our thing."
Well, not quite just the two of them.
Describing what it was like when it was all over, the "Life in Pieces" actor said, "Then you take the dog and you walk through the country and you go home."
Yes, Seyfried's ever-present pooch, Finn, was in attendance, too.
Sadoski explained that the decision to get hitched was an easy one for him.
"Listen, she's the person I love, admire and respect most in the world," he said.
RELATED: Amanda Seyfried is pregnant with first child — see her baby bump!
Of course, she'll soon have to share that most-loved distinction — the pair are expecting their first child soon.
But when host James Corden asked about the baby on the way, Sadoski admitted, he's not quite ready for fatherhood.
"Not at all. How can you be?" he wondered. "I'm more excited about this than I've ever been about anything in my life. I'm also more terrified about it than anything than I've ever done in my life."
As for Seyfried, she's been ready for a quite a while. In 2015, the actress told Marie Claire UK, "I want a child, badly. I want to be a mother, badly."
Congratulations to the newlyweds and soon-to-be parents!