Kathie Lee and Hoda have been everywhere lately, and on Tuesday, they popped up on the couch of daytime pal Steve Harvey. But little did Hoda know, there was a surprise for her in store, as Steve and Kathie Lee had decided to use the opportunity to do some matchmaking.
Hoda and Steve were talking about her book, "Ten Years Later," when Steve brought up a part where Hoda says she wants to get married within the next decade. Alas, it was her lucky day...depending on how you feel about blind dates. It turns out, Steve had two potential matches waiting in the wings.
"I've found two great guys," said Steve. "Hoda will get to give her input, but ultimately, Hoda's date will be chosen by Kathie Lee."
Run, Hoda, run! The audience went nuts, as Hoda wondered, "Why are you applauding?" while seeming to eyeball the exits.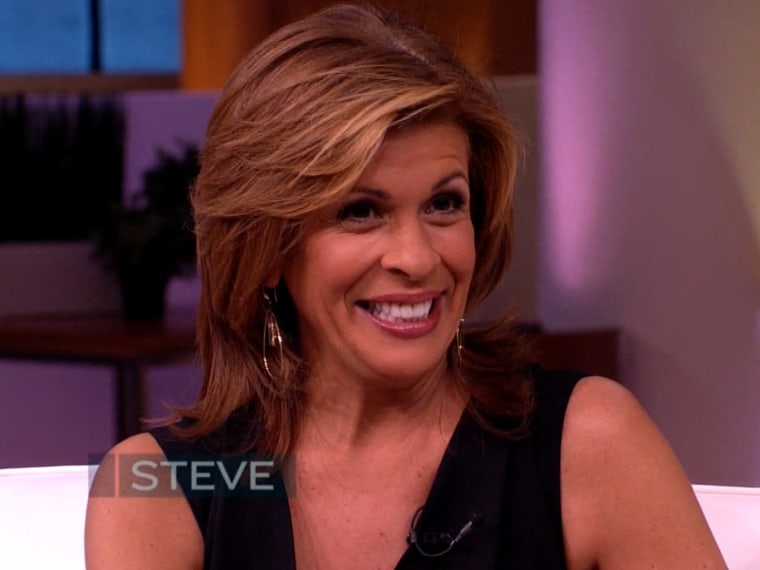 Ultimately, though, she seemed game, and Steve trotted out two bachelors for grilling by KLG.
There was Mark, a senior executive, and Dr. Hooman, an orthopedic spine surgeon with delicate hands. Steve and KLG went through "Newlywed Game"-style questions to see which of the two gentlemen were right for our girl. Dr. Hooman expressed his love of house music and being manly, while Mark talked about wine and invited Hoda to go on safari with him.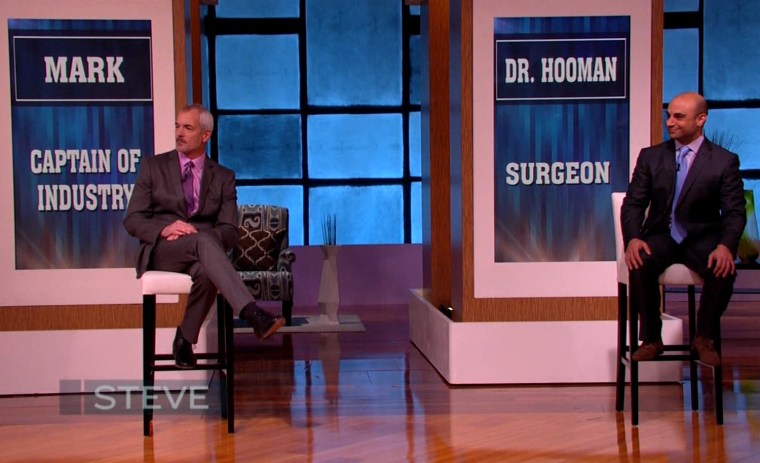 Ultimately Kathie Lee chose Mark for Hoda. Steve announced that he'd be sending the pair to Hoda's favorite restaurant, Milos, and that fans will be able to watch the date on Steve's web site. We'll keep you posted, but the clear lesson here is never to let Steve Harvey know you're looking for love, or you might end up with Kathie Lee in charge of your love life.
Julieanne Smolinski is a TODAY contributor who would like all of her boyfriends vetted by KLG.
More: Would you try to find love at the airport? Hoda almost did
Can you sniff out love? Singles submit slept-in shirts