A new trailer reveals that love is in the air on the sophomore season of "Fuller House" — at least for some people.
The clip opens with an enthusiastic Stephanie kissing a handsome stranger. But he doesn't stay a stranger for long, thanks to his big sister.
"Jimmy?" Kimmy Gibbler exclaims when she stumbles on the pair.
As for Stephanie, she offers up the only possible response: "I just kissed a Gibbler?!"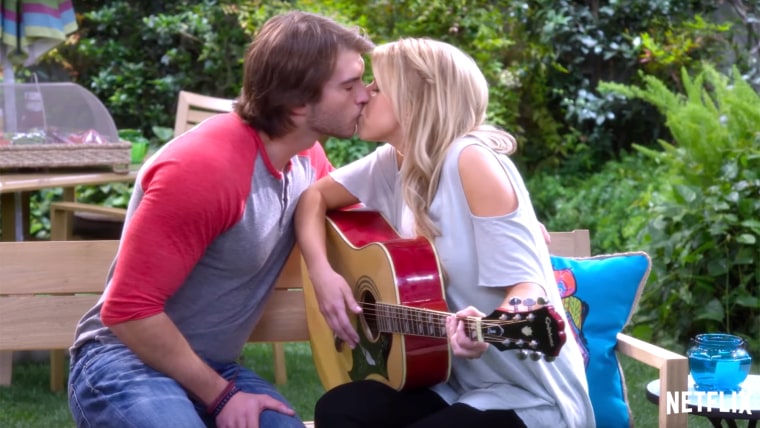 Yep.
RELATED: 'Fuller House' cast continues to be adorable — see their on-set cuddle sesh!
The Tanner middle sister isn't the only one locking lips in the promo. Even Uncle Jesse kisses someone, but there's no mystery there. As always, he only has eyes (and lips) for Aunt Becky.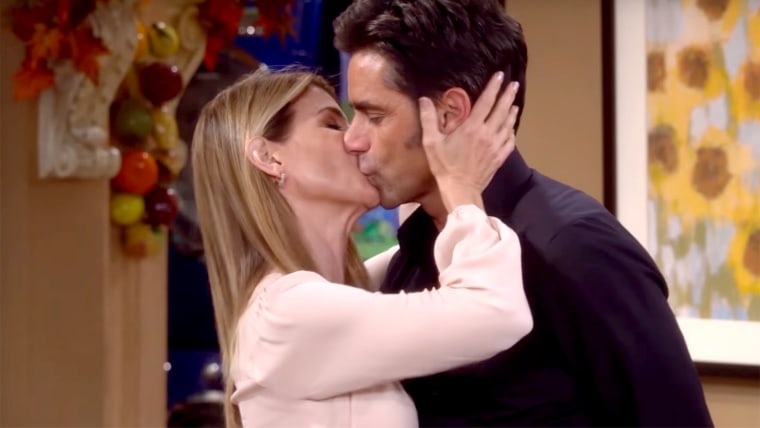 RELATED: 'Fuller House' cast and New Kids on the Block are hangin' tough in set pics
But leading lady D.J. doesn't appear to be as lucky in love as the rest.
In the first season of the reboot series, she decided to commit to herself rather than choose one of the men vying for her heart. However, things change in Season 2.
"I finally made a decision between Matt and Steve," she declares in one scene — right before having her hopes dashed in another.
"We both have girlfriends," Matt tells her.
Find out if they keep them when the second season of "Fuller House" hits Netflix Dec. 9.
Follow Ree Hines on Twitter.