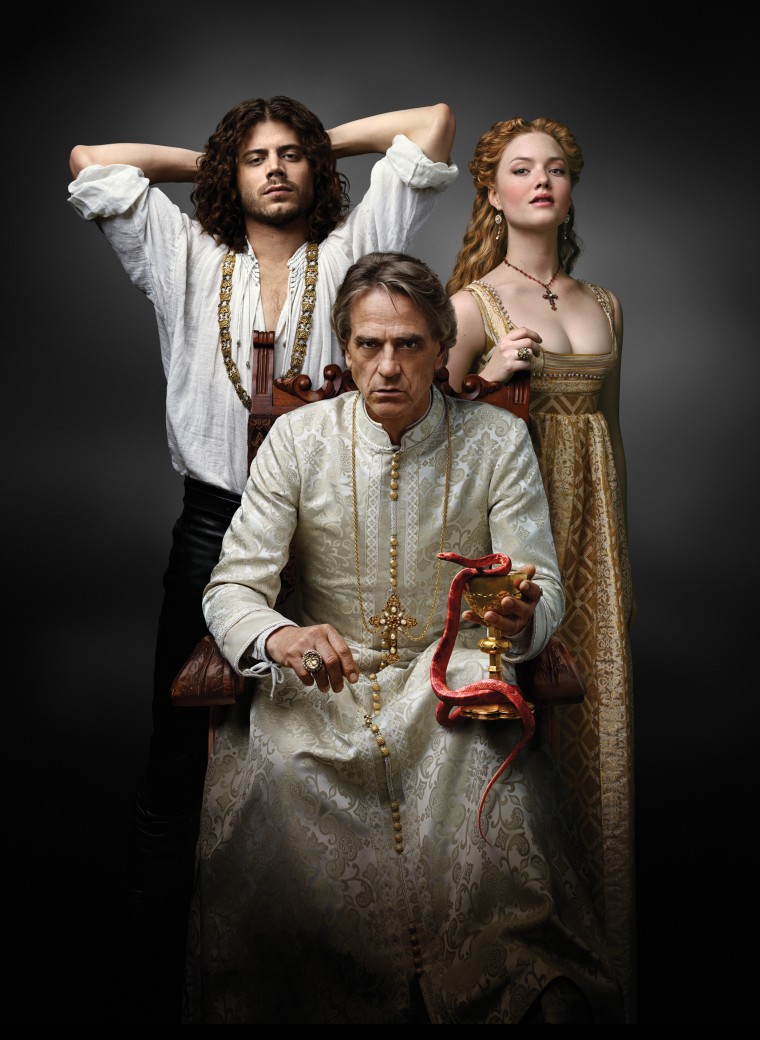 The season finale of "The Borgias" on Sunday will actually be its series finale.
Showtime announced Wednesday that the saga of the historical Borgia family will end on June 16, after three seasons. The series which stars Jeremy Irons as Pope Alexander VI, the patriarch of the Borgia dynasty, was created by Neil Jordan ("The Crying Game" and "Interview with the Vampire").
"For a variety of reasons we won't be doing a fourth season, but, 'The Prince' [the final episode], when I wrote it and shot it, did seem like the end of a journey for the family," Jordan said in a statement. "Whatever bonded them as a family dies in this episode, and the center of the drama for me was always the family."
Irons was nominated for a Golden Globe for his portrayal of the lying-cheating-stealing pope. The cast includes Francois Arnaud and Holliday Grainger as the pope's son and daughter.