"Sharknado 3: Oh Hell No!" tore through the East Coast — and across social media — Wednesday night, making the franchise's first two installments seem practically staid by comparison.
While 2013's "Sharknado" unleashed a monstrous storm on Los Angeles and 2014's "Sharknado 2: The Second One" hit New York, the latest Syfy camp-fest has the entire eastern seaboard in jeopardy.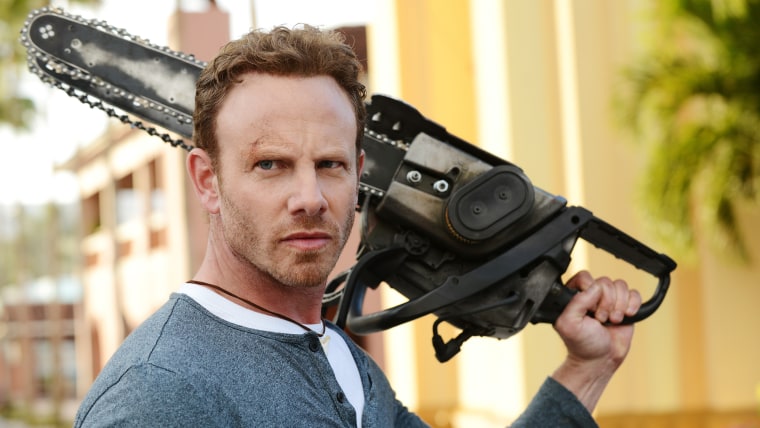 Ian Ziering and Tara Reid reprise their roles as Fin and April, who are still back together with a baby on the way as the movie begins. Other prominent characters include familiar faces (Cassie Scerbo as Nova, seen in the first film) and unfamiliar ones ... In a casting switch-up, Fin and April's daughter Claudia is played by a new actress bearing little resemblance to her predecessor (hey, at least the Beckys on "Roseanne" shared the same hair color).
And joining the fictional family are David Hasselhoff as Fin's dad, Gil, and Bo Derek as April's mom, May.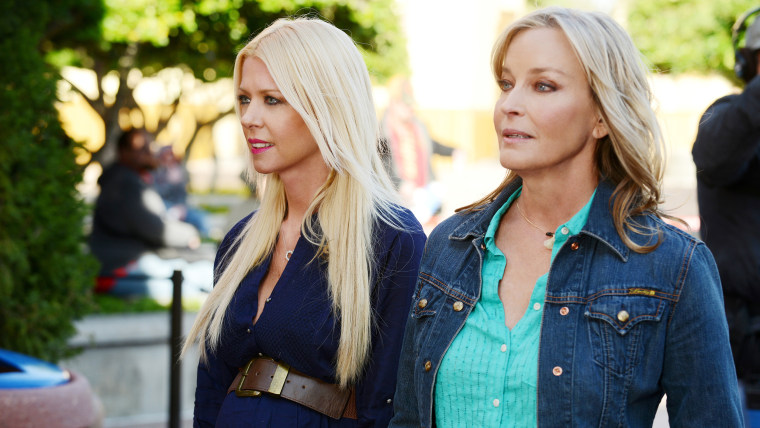 Since it wouldn't be a "Sharknado" film without a host of crazy cameos, quotable dialogue and silly special effects, here are nine moments to talk about Thursday.
1. Ian Ziering's fin-tastic lines
"I know how this is going to sound, but I can sense these storms now. These sharks have a scent, and it's not a pretty one," he reveals.
2. Mark Cuban as POTUS
The "Shark Tank" star's most memorable quote as U.S. president: "They used to call me a shark, but now I'm looked upon as a beacon of hope."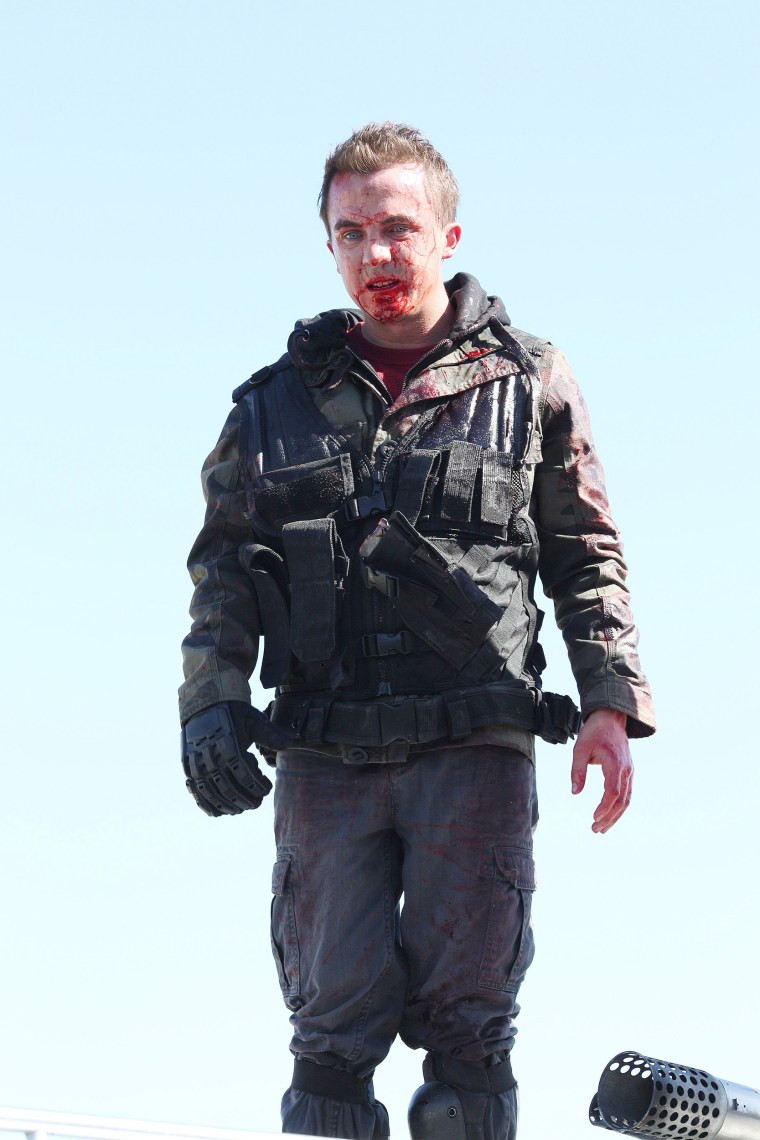 3. The intriguing prospect of zombie sharks
Frankie Muniz, as Nova's sidekick Lucas, notes, "Could be worse. Could be zombies." Will "Sharknado 4" feature zombie sharks? Was he foreshadowing SyFy's boy-band zombie movie "Dead 7?"
4. Stellar TODAY cameos
Don't worry, folks. When a sharknado hits, the TODAY anchors will be there to cover it. At least they were Wednesday night, when Savannah, Matt, Al, Natalie, Kathie Lee and Hoda appeared in newscasts throughout the movie.
5. Sharks in space
Yes, that happened. How else would we get to see a lightsaber chainsaw?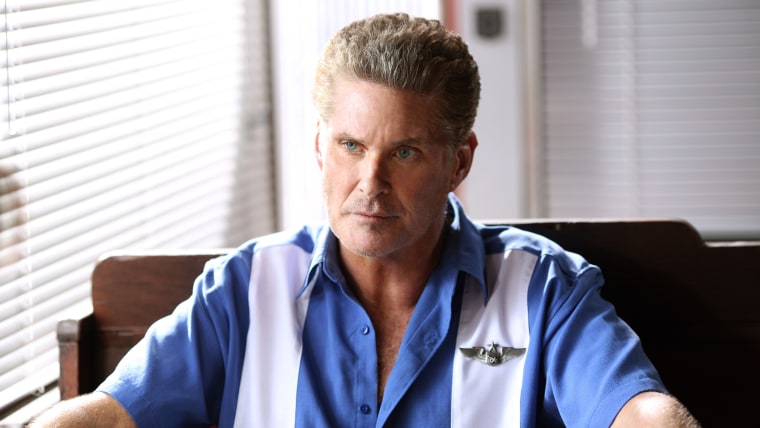 6. Hasselhoff's secret space shuttle
"The Independence needs to fly."
7. Hasselhoff's hilarious Twitter commentary throughout Wednesday's broadcast
8. It's a boy!
Spoiler alert! In the final scene, April — who now has a chainsaw hand — manages to deliver her own baby inside a shark while falling from space. The couple names it after Fin's dad, who sacrificed his own return to Earth for the cause.
9. The cliffhanger
Will April die after being hit by falling debris? Reid hopes not! The actress took to Twitter to ask followers to vote in Syfy's campaign to determine her character's fate.
Ziering and Reid visited TODAY earlier this week to talk about their roles in the flick. See what they had to say in the clip below.