Twenty years ago, the 69th Academy Awards ceremony in Los Angeles was brimming with Hollywood's hottest couples — some of whom are still going strong today.
In 1997, Tom Cruise, nominated for best actor for his role in "Jerry Maguire," attended the gala ceremony with then-wife Nicole Kidman, while music icon Barbra Streisand, a contender for best song, arrived on the arm of her soon-to-be-husband, actor James Brolin.
Before tuning into this year's Oscars ceremony on Feb. 26, let's remember the Hollywood lovebirds who lit up Oscar's red carpet all those years ago.
1. Kurt Russell and Goldie Hawn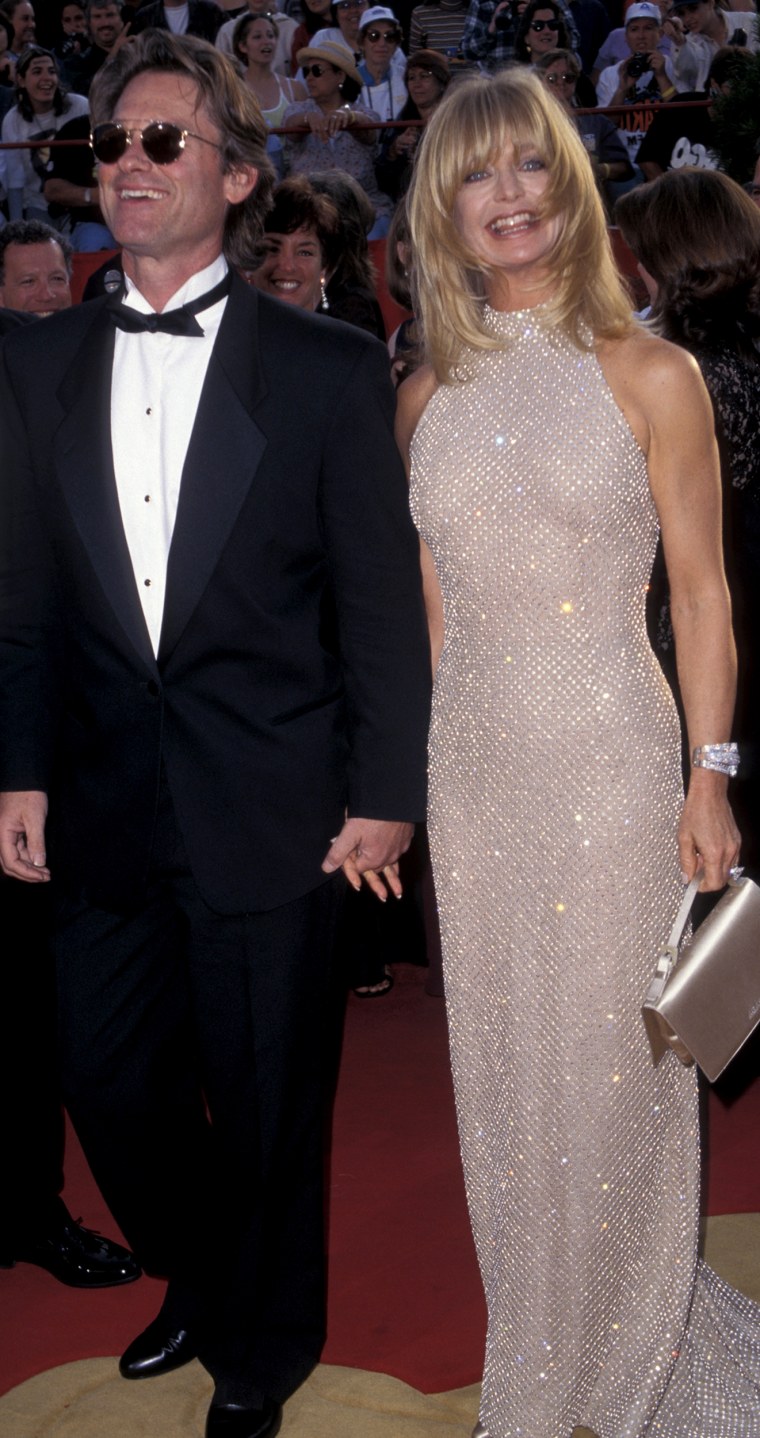 Sparks flew between Kurt Russell and Goldie Hawn on the set of the 1983 comedy "Swing Shift," and the rest, as they say is history. Hawn presented the Oscar for best song that year along with her "First Wives Club" co-stars Bette Midler and Diane Keaton. (The actress recently revealed the secret behind her 33 years of bliss with Russell: never marrying.)
2. James Brolin and Barbra Streisand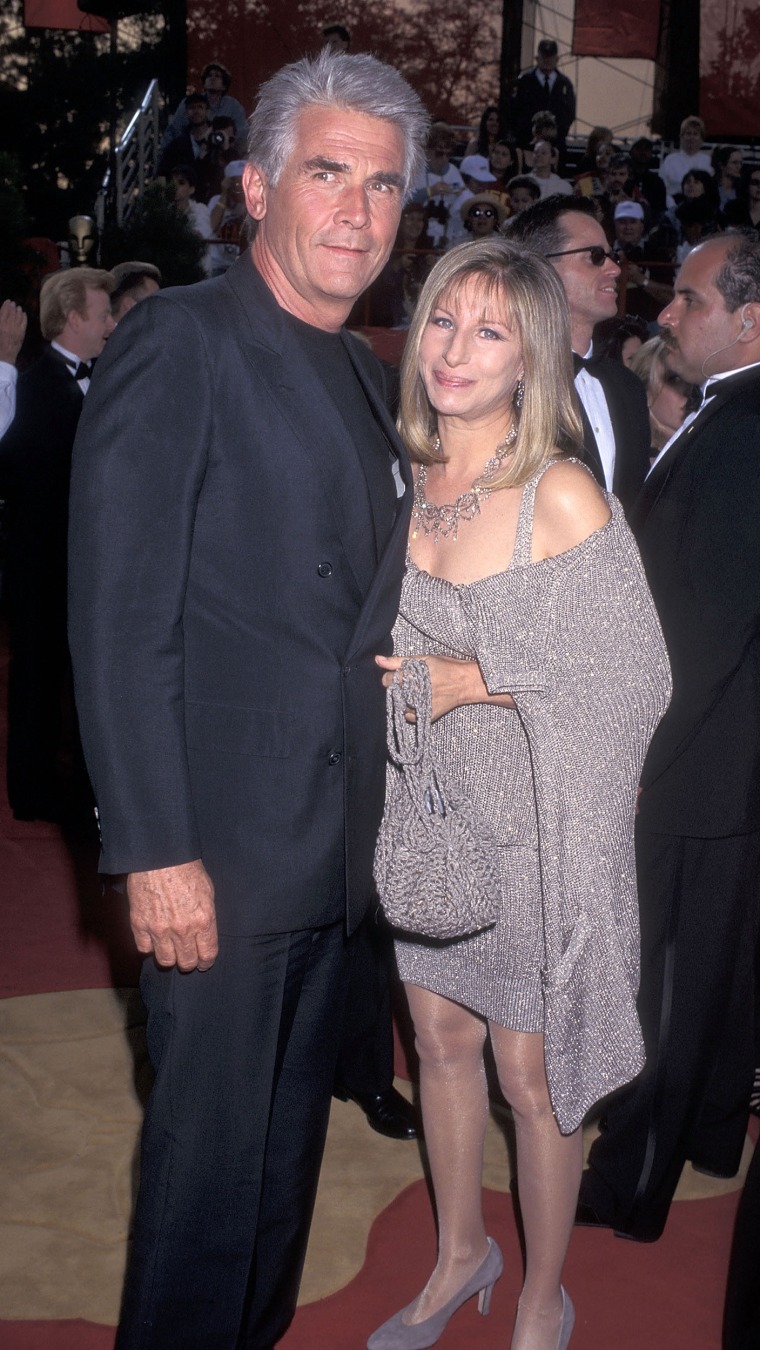 Streisand, whose "I Finally Found Someone" from "The Mirror Has Two Faces," was up for best song, brought along her boyfriend, actor James Brolin. The couple met at a friend's dinner party just the year before. They tied the knot in 1998 and are still going strong today.
RELATED: Oscars 2017: And the Academy Award nominations go to...
3. Céline Dion and René Angélil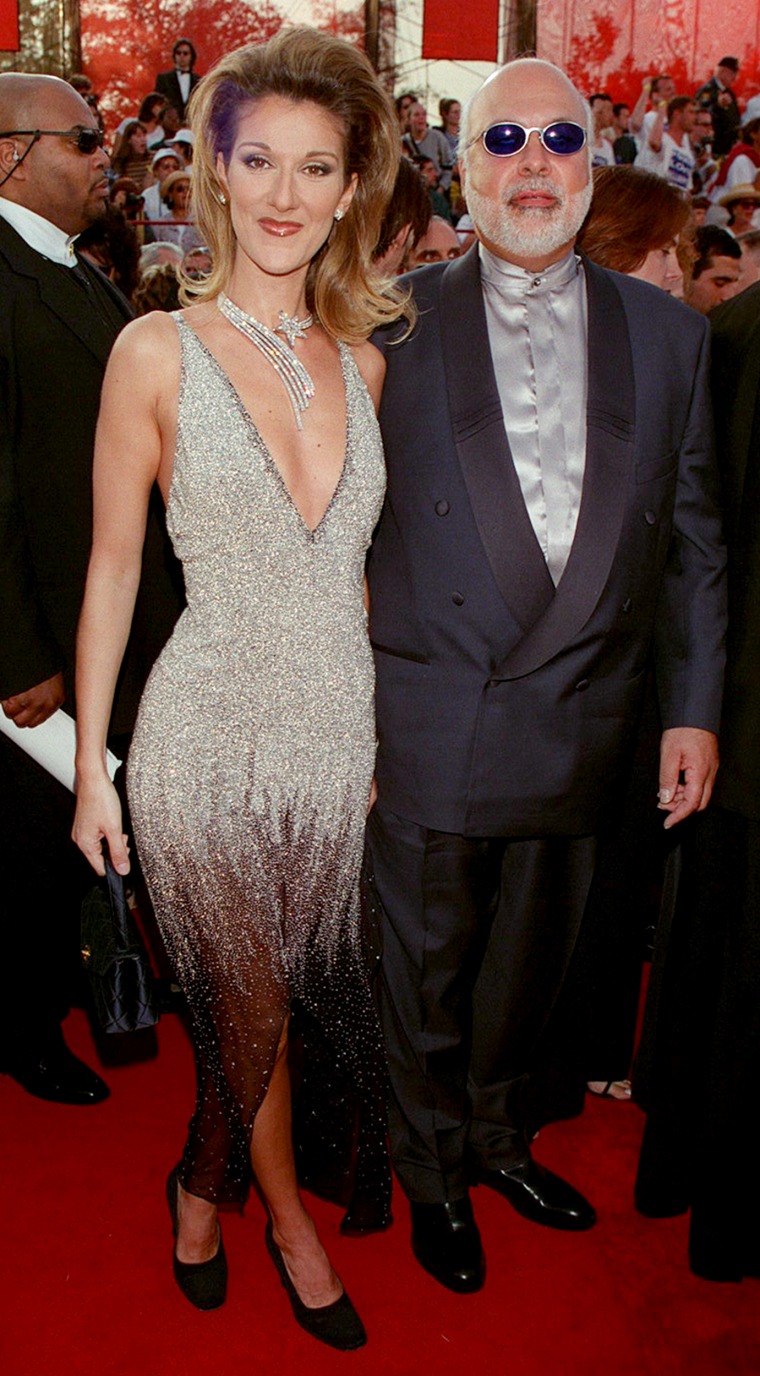 Pop superstar Céline Dion performed "Because You Loved Me" (theme song from the 1996 film "Up Close & Personal") at the ceremony, which she attended with her longtime manager-husband, René Angélil. The couple wed in 1994, had three children, René-Charles, 15, and 6-year-old twins Nelson and Eddy, and stayed together until Angélil's death in 2016.
4. Jada Pinkett and Will Smith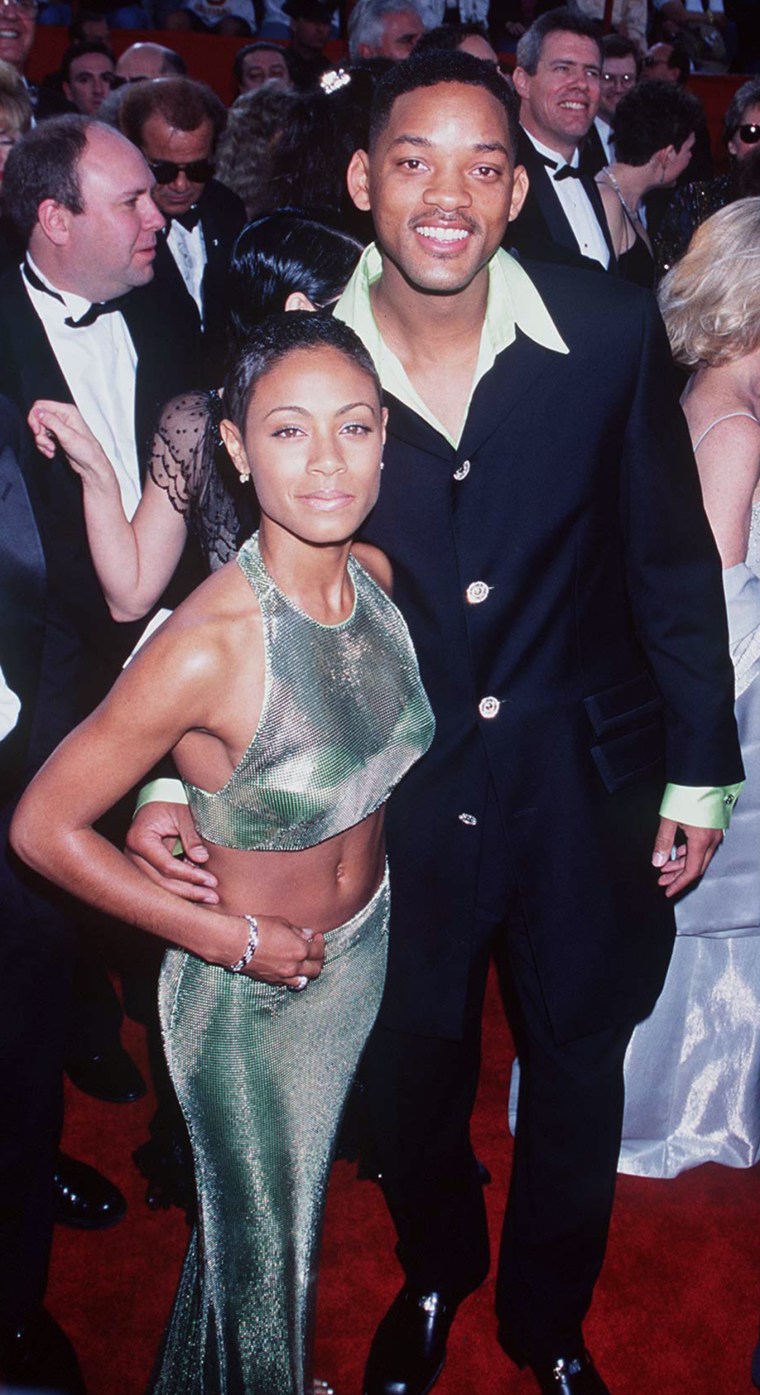 "Independence Day" star Will Smith brought along his then-girlfriend, actress Jada Pinkett. The couple said "I do" nine months later, graced the world with two inimitable kids — actor-rapper Jaden, 18, and singer-actress Willow, 16 — and are still together today.
5. Felicity Huffman and William H. Macy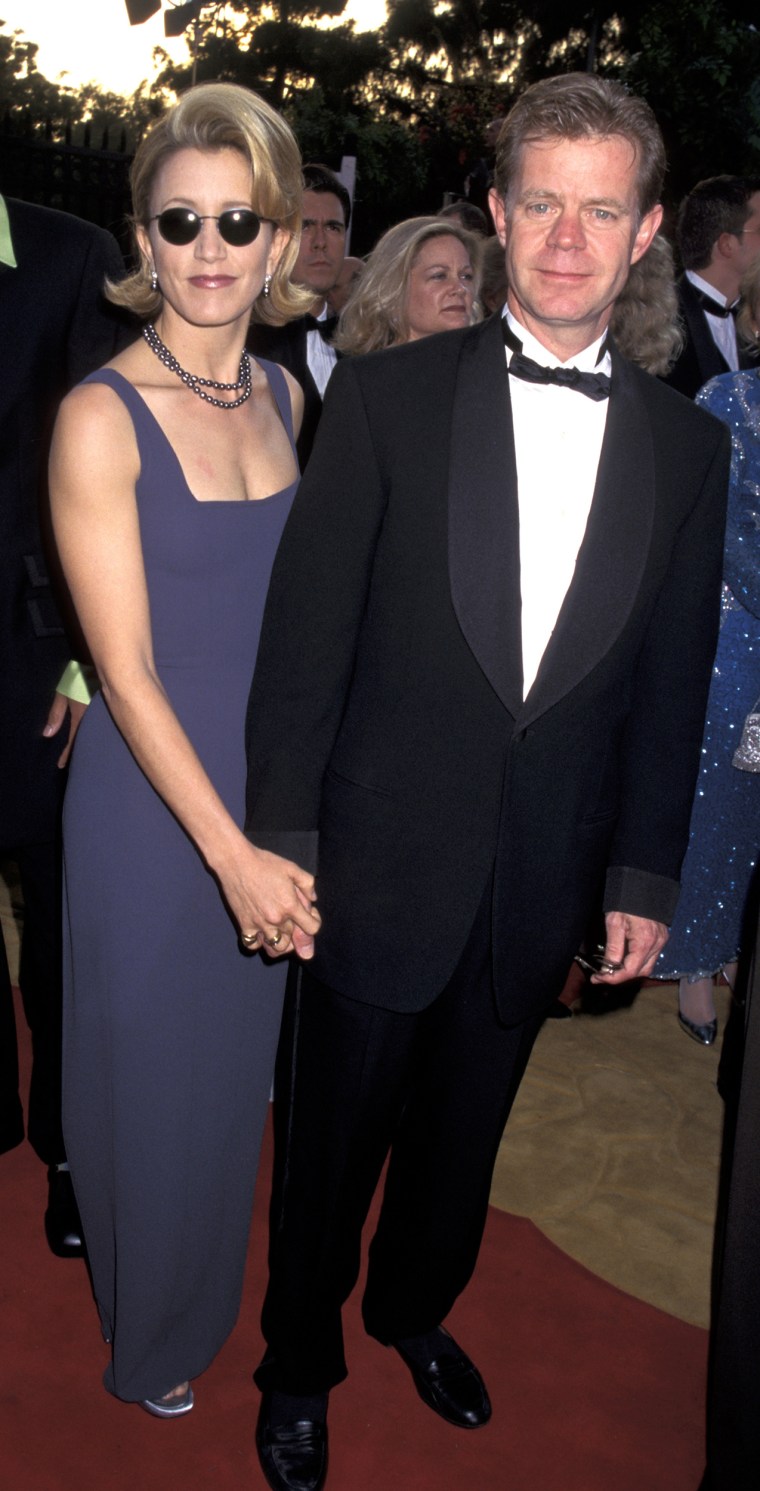 Future "Desperate Housewives" star Felicity Huffman cheered on longtime boyfriend, William H. Macy, nominated that year for best supporting actor for his masterful "Fargo" performance. The still-together couple married months later and have two daughters, Sophia, 16, and Georgia, 14.
RELATED: Behold! A list of every 'Best Picture' Oscar winner ever
6. Nicole Kidman and Tom Cruise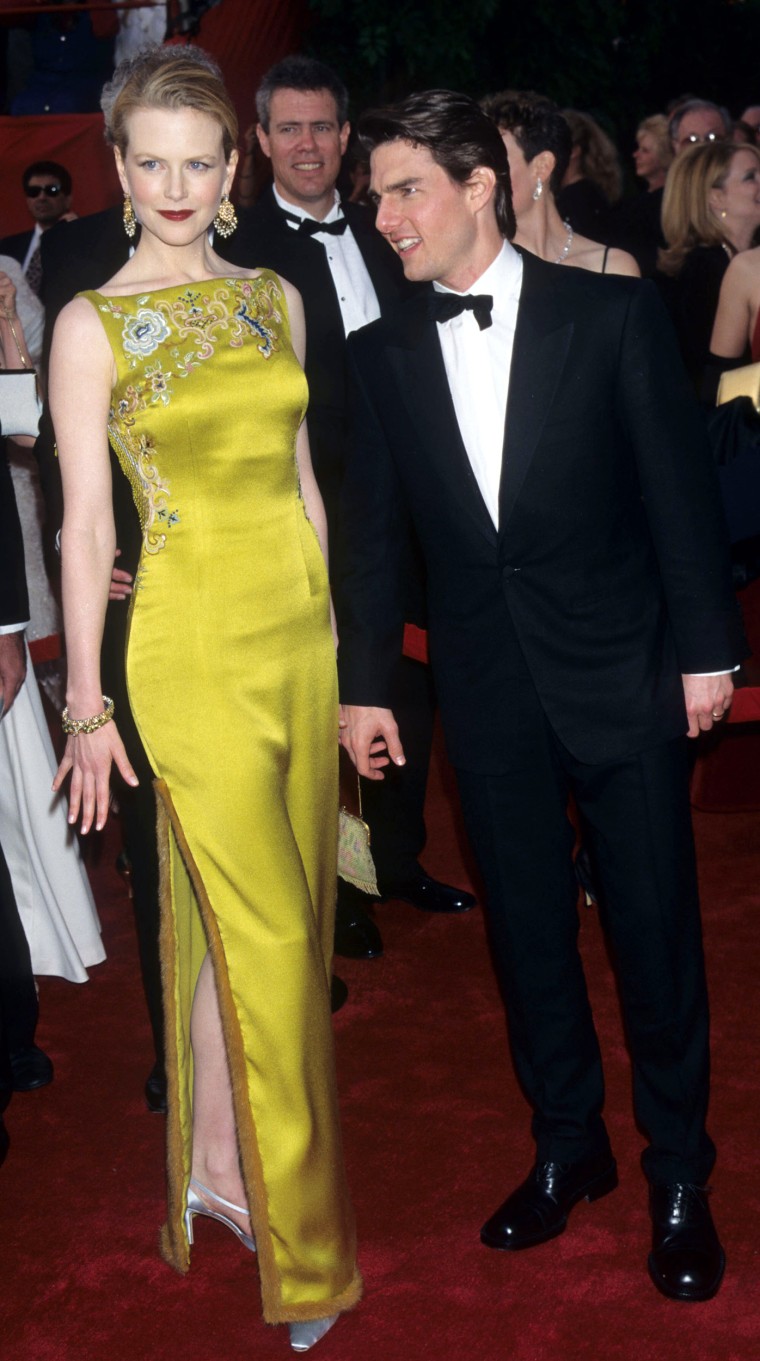 Tom Cruise, nominated for best actor for "Jerry Maguire," walked the red carpet with then-wife Nicole Kidman — stunning in a now-legendary chartreuse Galliano gown. The couple met on the set of 1989's "Days of Thunder," married in 1990, and adopted two kids, Isabella, 24, and Connor, 21, before calling it quits in 2001.
7. Tim Robbins and Susan Sarandon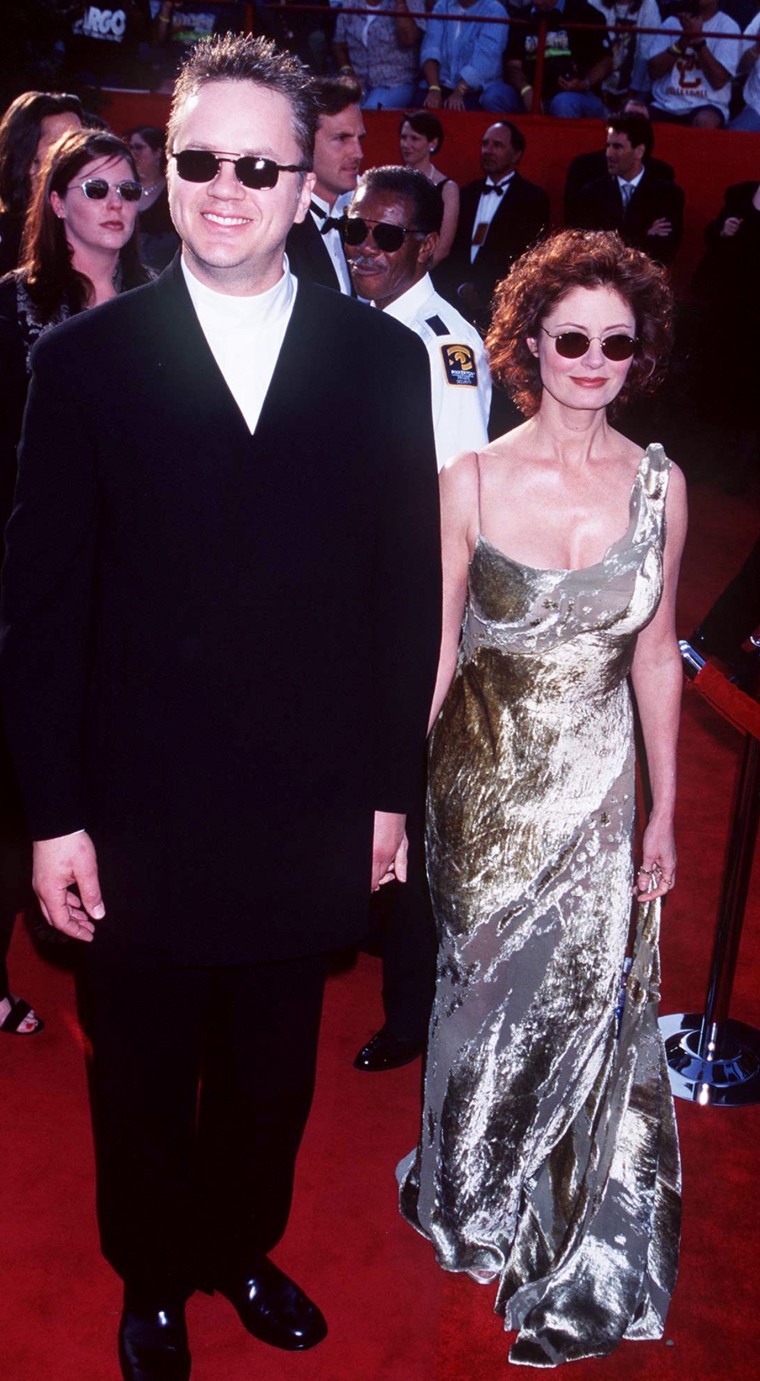 One of Hollywood's most famous couples for more than two decades, Tim Robbins and Susan Sarandon both presented awards that year. The couple met on the set of 1988's baseball romance "Bull Durham" and have two sons together, Jack, 27, and Miles, 24. They split in 2009.
8. Kevin Healy and Winona Ryder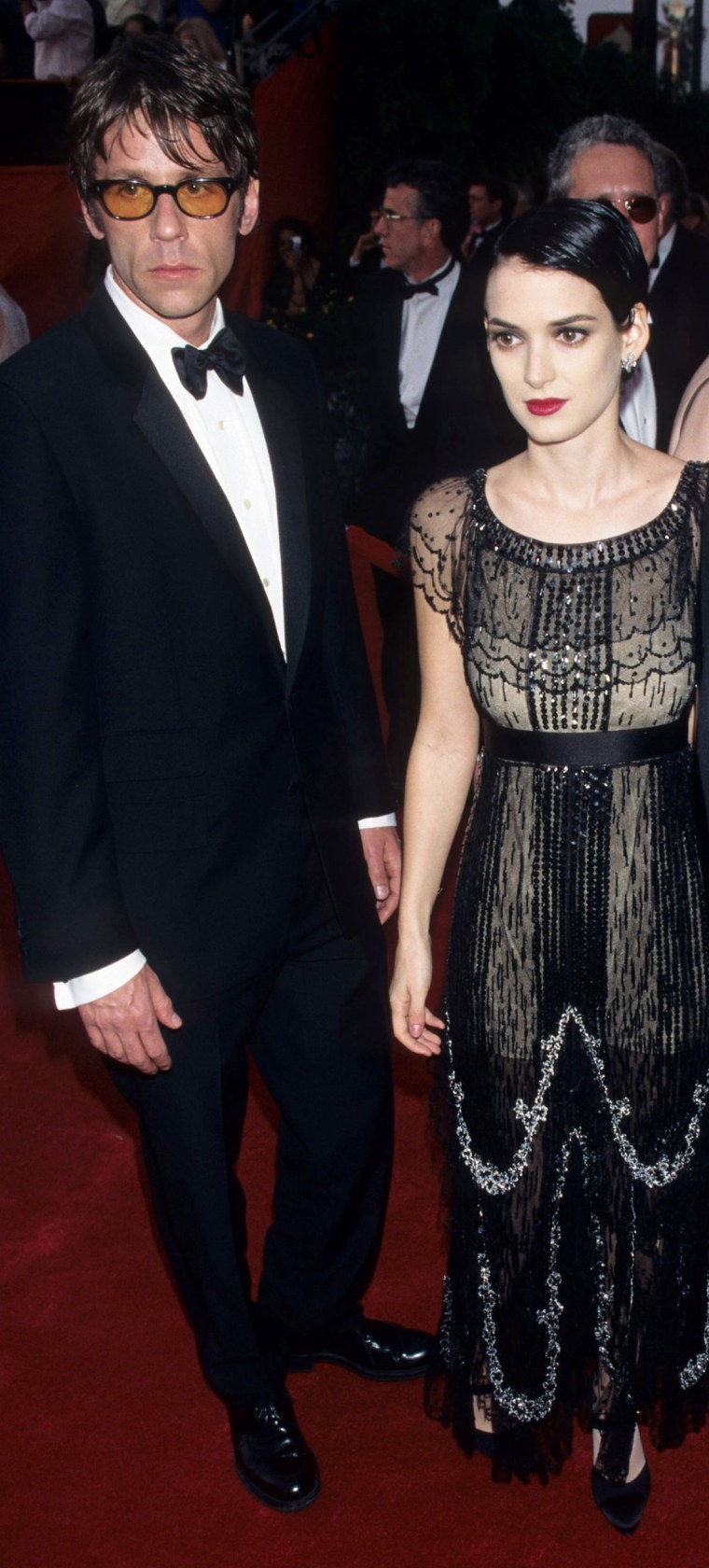 Winona Ryder has had whirlwind romances with some of Hollywood's hunkiest men including Johnny Depp and Matt Damon, but in '97 she attended the ceremony with her longtime pal, Kevin Healy.
RELATED: 10 outrageous Oscar moments you may have forgotten about
9. Mira Sorvino and Quentin Tarantino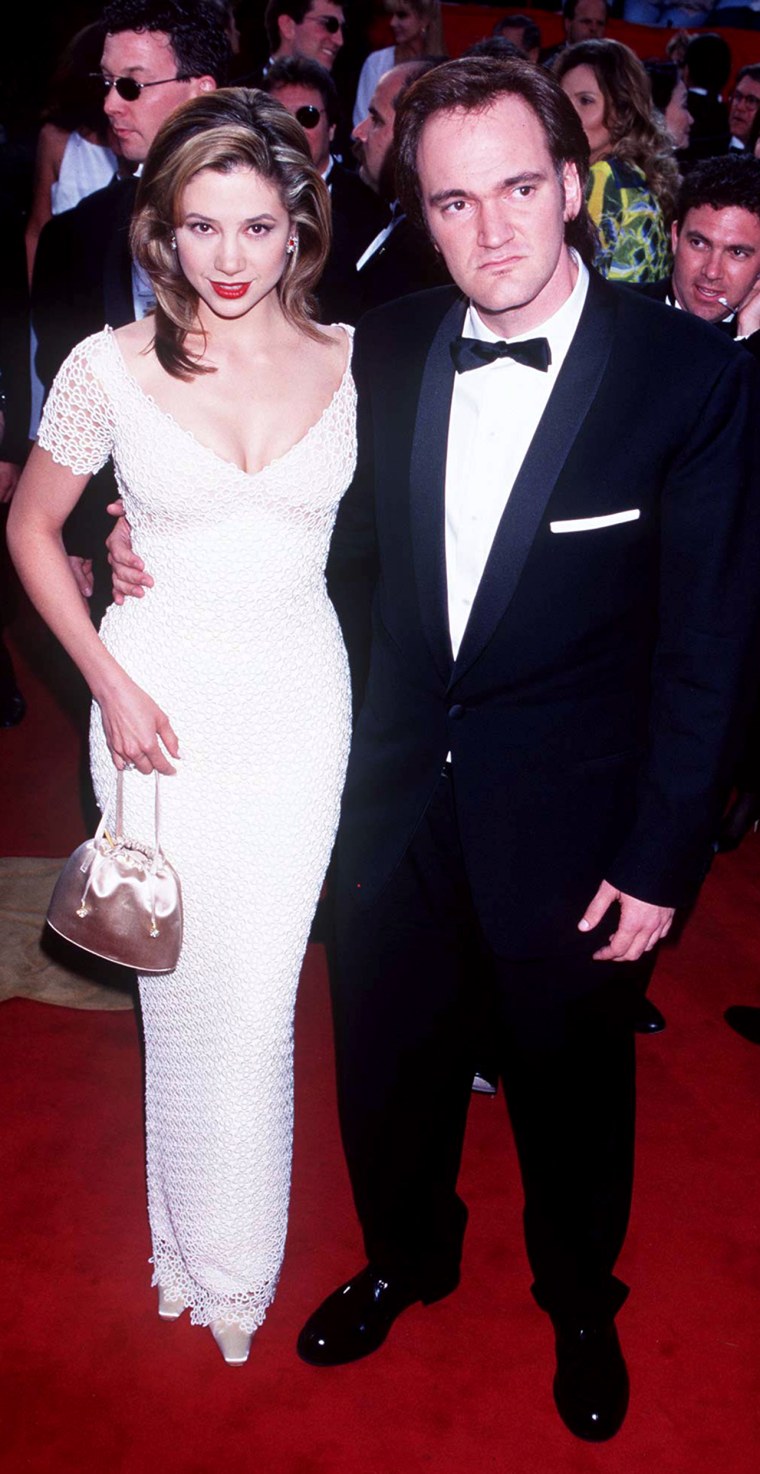 Mira Sorvino nabbed an Academy Award the year before for her performance as a big-hearted prostitute in Woody Allen's "Mighty Aphrodite." The actress walked the red carpet on the arm of "Pulp Fiction" director Quentin Tarantino, whom she dated from 1996 until 1998.
10. Patricia Arquette and Nicolas Cage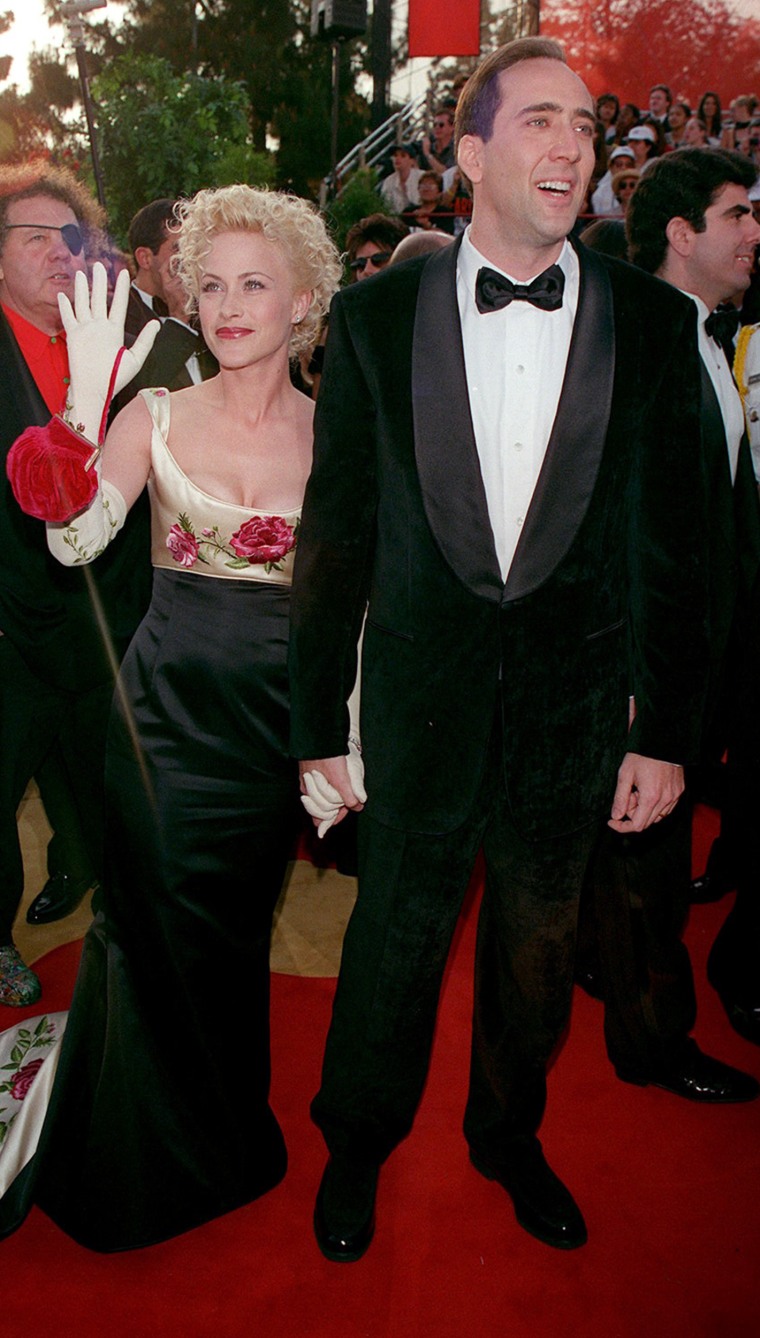 Nicolas Cage, who won the Oscar the year before for his riveting performance in "Leaving Las Vegas," arrived with his wife of two years, actress Patricia Arquette. The couple married in 1995, and divorced five years later.
11. Jim Carrey and Lauren Holly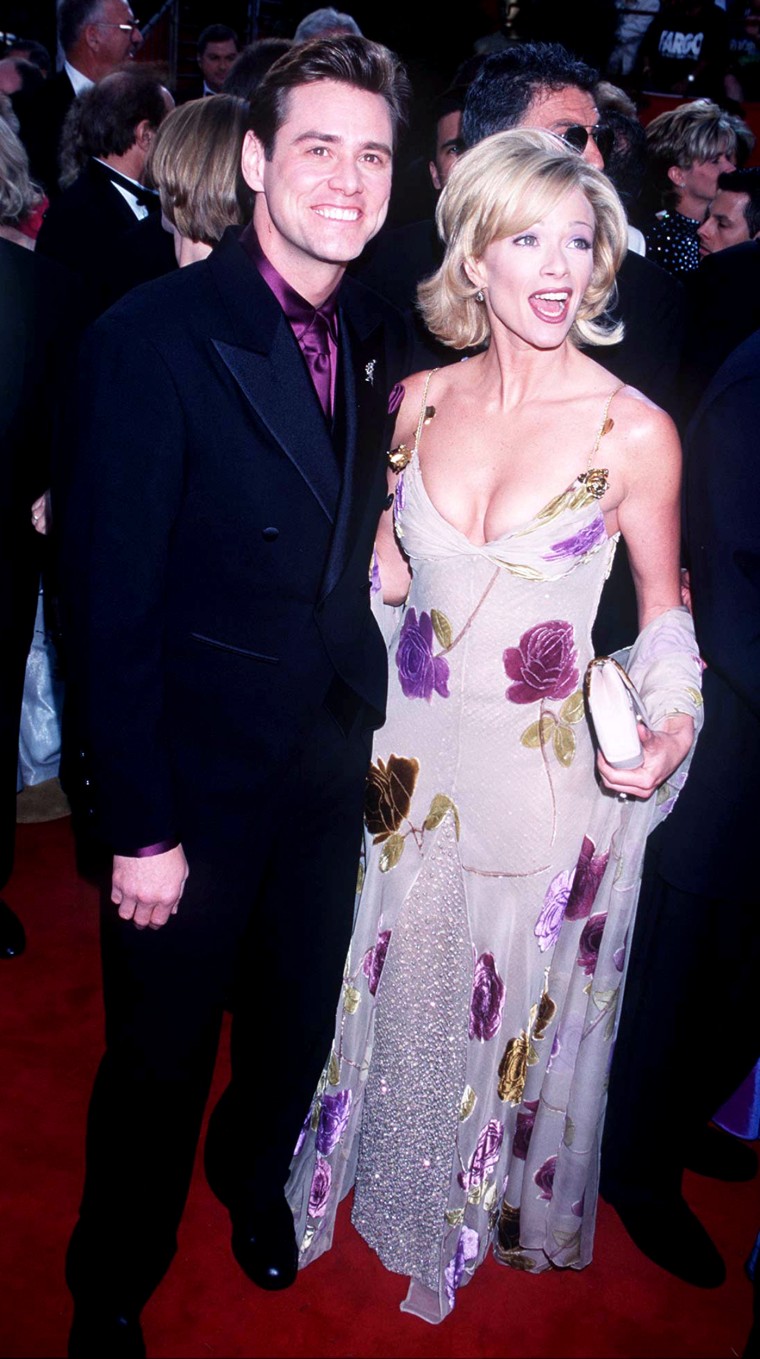 Funny man Jim Carrey squired then-wife Lauren Holly to the ceremony. The couple, who met on the set of "Dumb and Dumber," split after less than one year of marriage.
12. Ojani Noa and Jennifer Lopez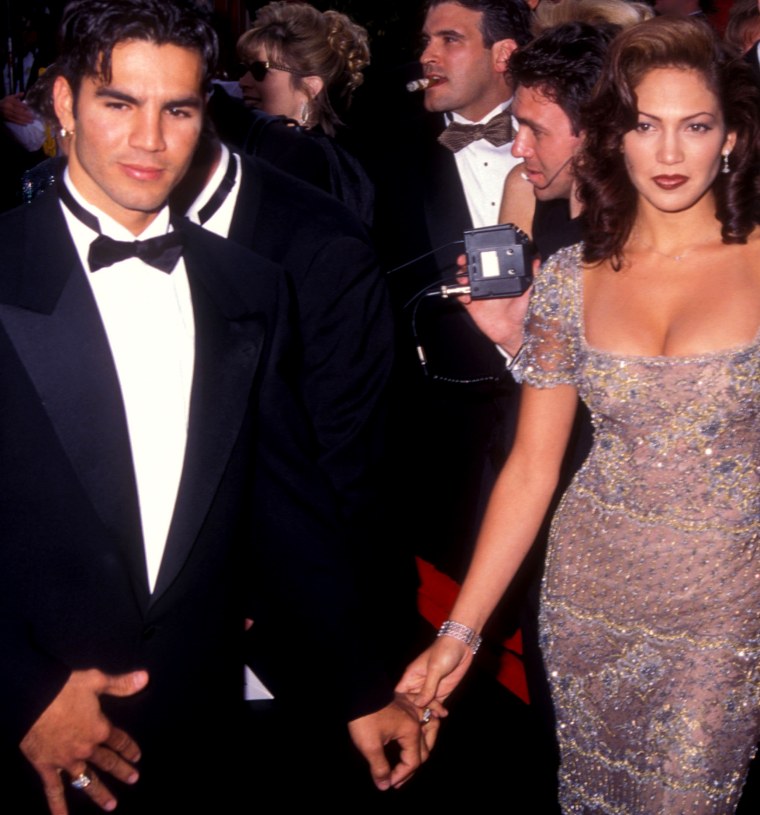 Just days before the ceremony, future superstar Jennifer Lopez launched her Hollywood career with the biopic "Selena." The "In Living Color" alum walked the red carpet with her first husband, actor and model Ojani Noa, whom she married just a month before. They split up the following year.
13. Ted Turner and Jane Fonda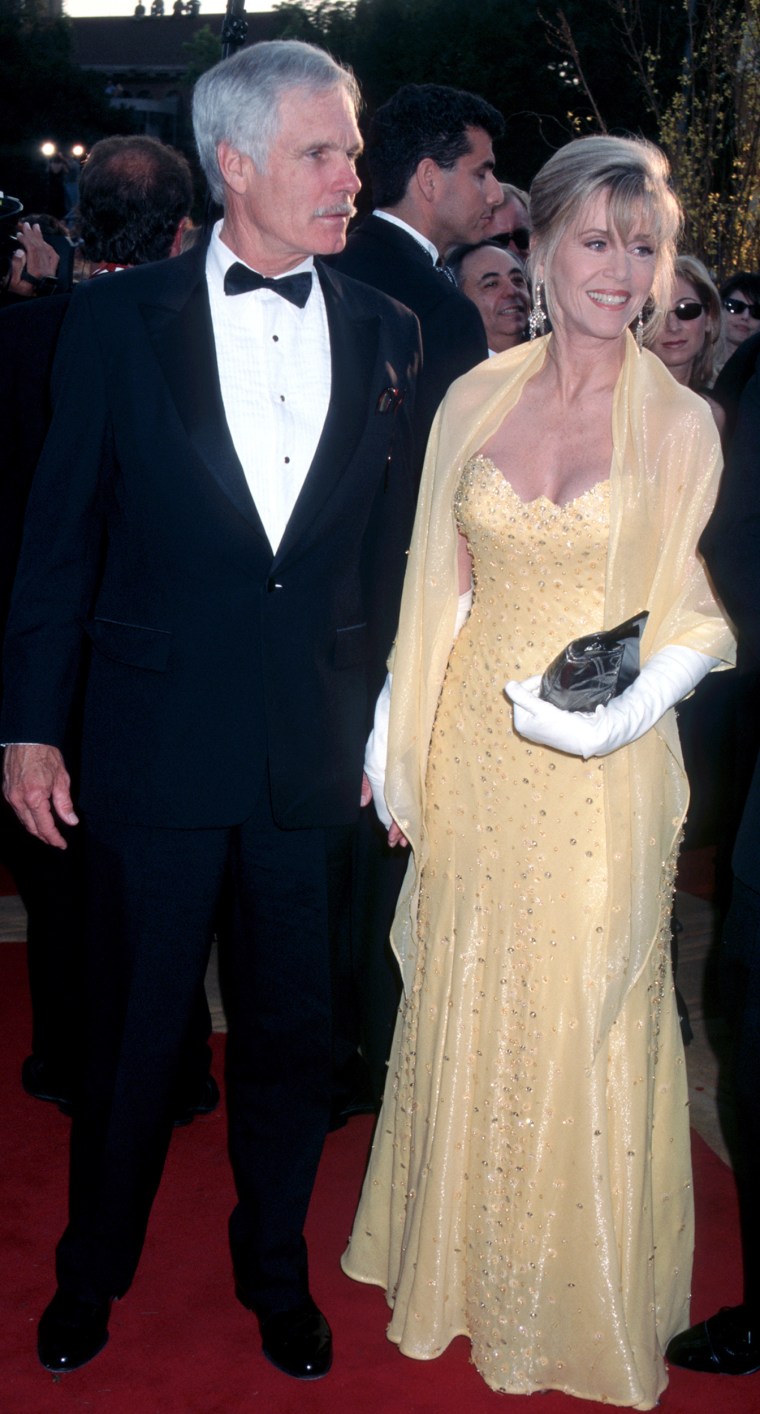 Two-time Oscar winner Jane Fonda arrived to the ceremony with her then-husband, media mogul Ted Turner. The high-powered couple married in 1991 and divorced a decade later.
14. Helen Hunt and Hank Azaria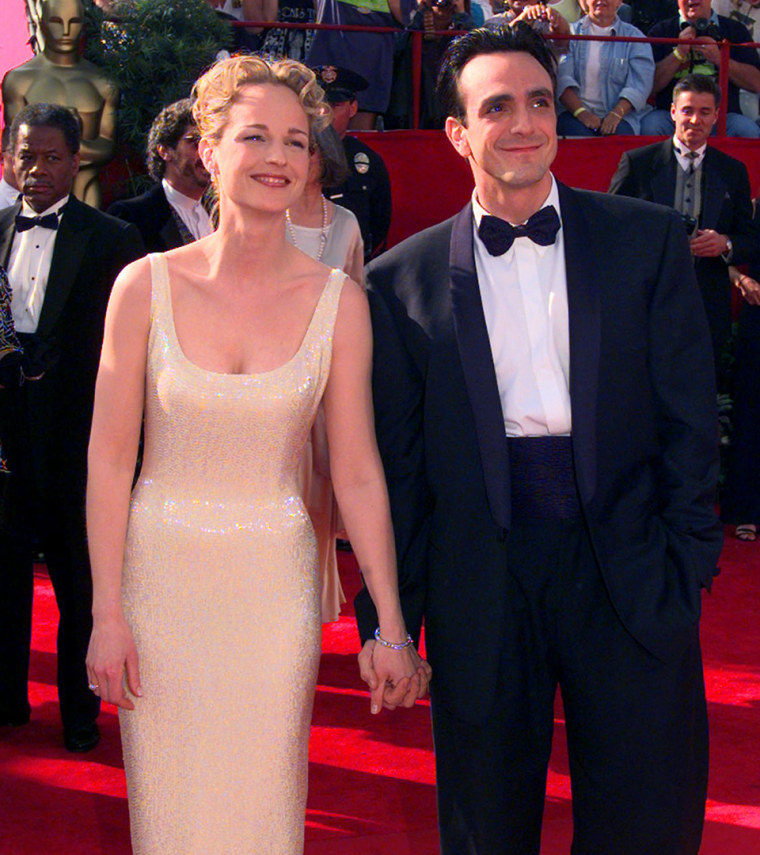 "Mad About You" star Helen Hunt brought along her then-husband, "The Simpsons" voice actor Hank Azaria. The two began dating in 1994, tied the knot in 1999 and split just one year later.