While gummy bears are still best when warm and vintage Ferraris will always be cool, a lot has changed in the 29 years since Ferris Bueller ditched school for the most epic day off ever. 
The John Hughes classic, "Ferris Bueller's Day Off," still resonates nearly three decades later. Just ask Clark Gregg, whose wife, actress Jennifer Grey, played Ferris' sister Jeanie. 
"My favorite moment of 'Ferris Bueller' is and always will be the moment when my now-wife Jennifer Grey — although she wasn't when I saw this — sits down next to Charlie Sheen in the police station and is basically schooled in the ways of being a bad girl by Charlie Sheen,'' Gregg told TODAY on Thursday. "And the look on her face is so charming that I have to think years later when I met her, it might have been one of the reasons I fell in love with her."
'Agents of SHIELD' star Clark Gregg doesn't go 'Dirty Dancing' with wife Jennifer Grey
Thanks to the Internet and the Chicago Cubs, it's been determined that Ferris Bueller's actual day off depicted in the movie was June 5, 1985. These days, getting one over on Dean of Students Ed Rooney might not be as easy in the age of social media as it was in the 1980s. So what would it be like if Ferris tried to pull the same stunts on June 5, 2014?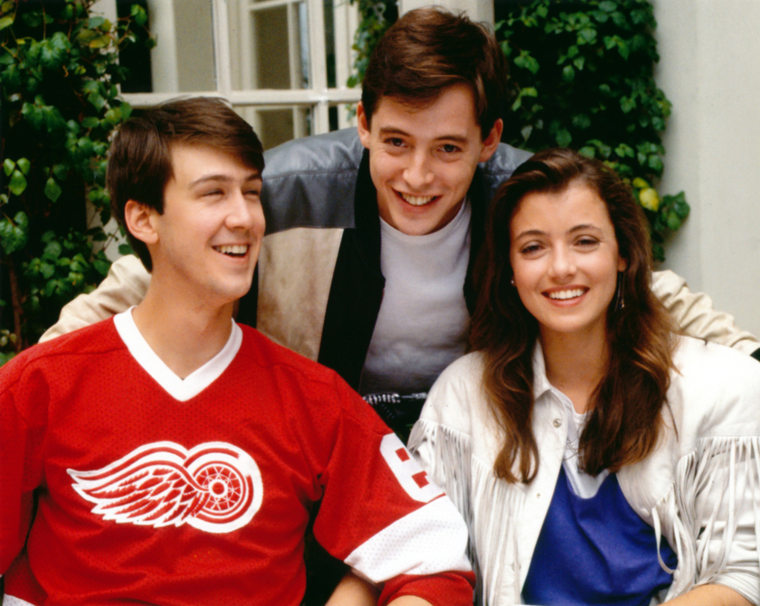 1985: Ferris's friend Cameron calls Ed Rooney pretending to be Sergeant Peterson, dad of Ferris's girlfriend, Sloane. He says there has been a death in the family in order to get Sloane out of school. 

Now: Rooney would look at the caller ID and see the call was coming from Ferris Bueller's house. But c'mon, this is Ferris Bueller we're talking about. He would have made Cameron call from a prepaid cell phone or a blocked number so that it wouldn't be traced. 
1985: Students donate to the "Save Ferris" fund after hearing about his "illness," and the "Save Ferris'' slogan appears everywhere, from a kid's notebook to a water tower. 
Now: #SaveFerris trends on Twitter.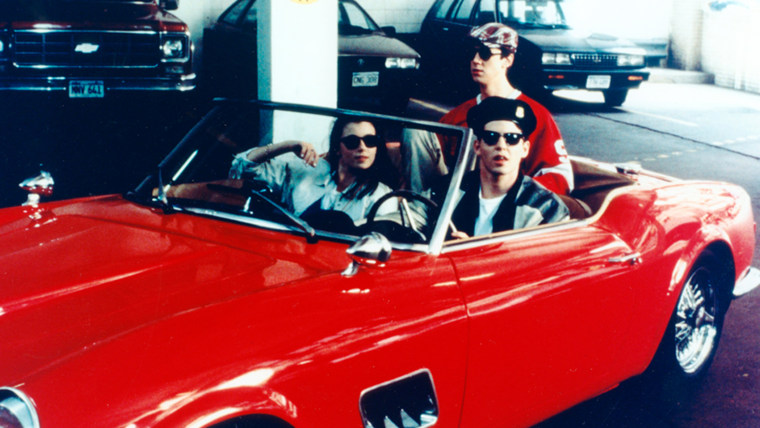 1985: Ferris convinces Cameron to take his dad's prized 1961 Ferrari 250 GT California Spyder convertible ("it's so choice") for a spin around Chicago. 
Now: Cameron's dad's LoJack security system sends a text alert to his phone the minute it gets moved out of the garage and tracks the car's whereabouts by GPS. By the time Ferris pulls up to the school to pick up Sloane, the police are waiting. 
1985: Ferris gives Sloane a deep kiss on the mouth after picking her up from school as a puzzled Rooney watches. 

Now: Rooney snaps a cell phone video, then reports George Peterson to the Illinois Department of Children and Family Services. 
1985: The Cubs lose to the Braves in the game Ferris, Cameron and Sloane take in at Wrigley Field. 

Now: The Cubs lose. Again. 
1985: Ferris enlists Sloane for a phony phone call in a high-end restaurant to dupe a snooty maitre'd into thinking Ferris is Abe Froman, sausage king of Chicago. 

Now: The maitre'd Google-searches "Abe Froman" and the trio end up eating at McDonald's.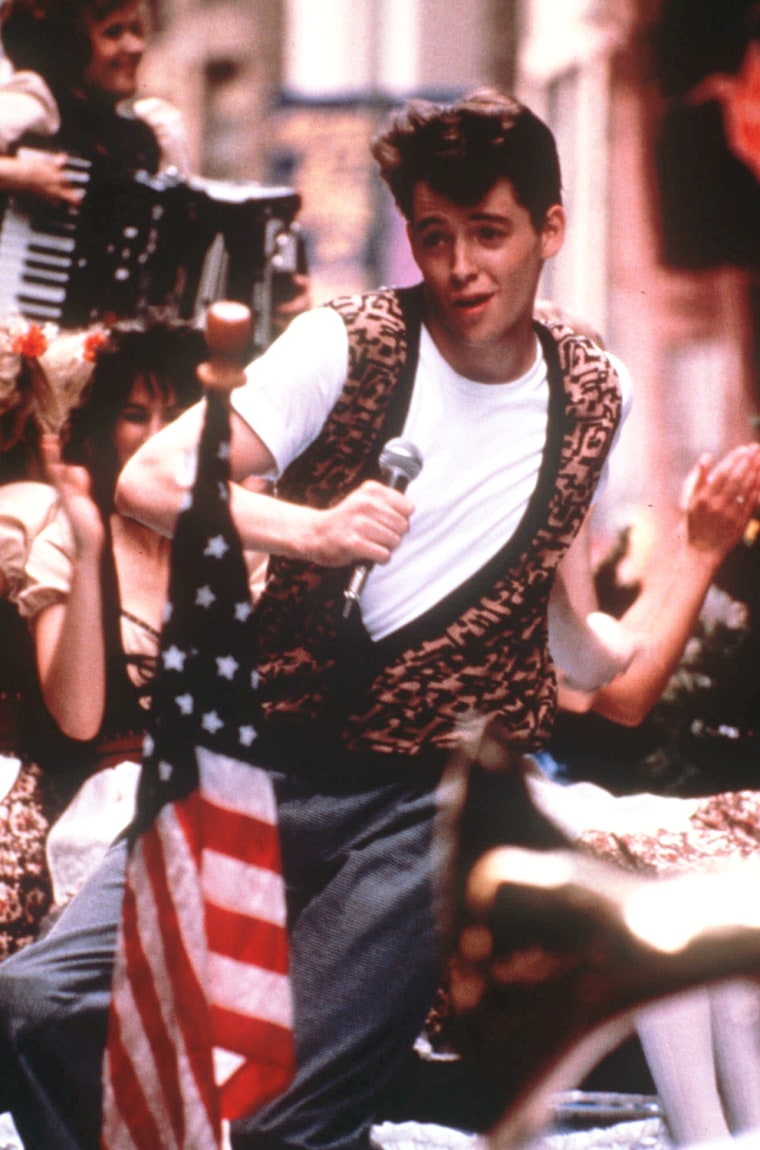 1985: Ferris sings "Danke Schoen" and "Twist and Shout" on a parade float in downtown Chicago as the crowd goes wild. 

Now: A hundred people with smartphones shoot video of Ferris's performance and it's all over Twitter, Facebook and YouTube in minutes. So much for the lie about being sick. On the bright side, he gets his own reality show.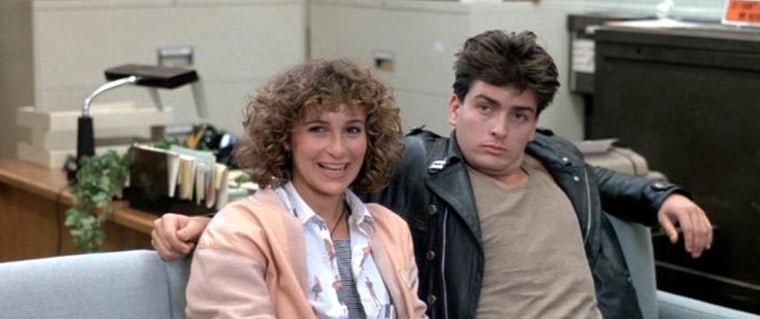 1985: Charlie Sheen asks Jeanie about drugs, then makes out with her. 

Now: Charlie Sheen asks Jeanie about drugs, then makes out with her. 
1985: Ed Rooney gets humiliated by having to ride the bus home with students in his ragged suit after his car gets towed following his mishaps at the Bueller house. 

Now: Ed Rooney is raked over the coals by the media for his behavior after Jeanie and Ferris tweet about everything that happened. #FireEdRooney trends until he loses his job.