Hey, hey, hey, what was going on between Mark-Paul Gosselaar and Tiffani Thiessen when they weren't filming "Saved by the Bell" in the early '90s? Two of their (older) co-stars have some thoughts on what Gosselaar and Thiessen's relationship was like away from the cameras.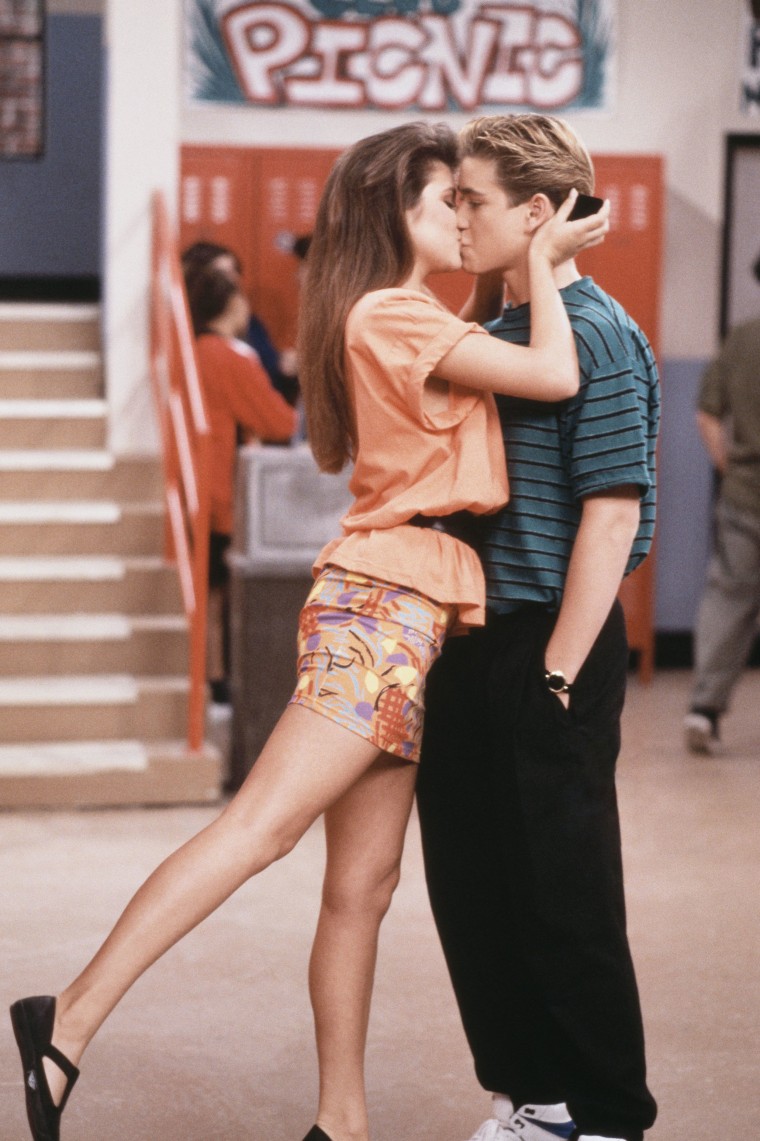 Dennis Haskins (Mr. Belding) and Ed Alonzo (restaurateur-magician Max) took a trip down memory lane with Entertainment Tonight and recalled what a huge moment it was when Gosselaar and Thiessen's characters, Zack Morris and Kelly Kapowski, kissed for the first time.
The way Alonzo remembers it, Gosselaar and Thiessen "absolutely" had chemistry in real life, too.
"They kinda liked each other a bit," he said. "They liked each other a lot. It was very cute. It was hand-holding and looking over."
If that really did happen, Haskins missed it. "I never saw any of that!" he said.
However, Haskins noted that Zack and Kelly's first kiss was a "big deal" to Gosselaar and Thiessen.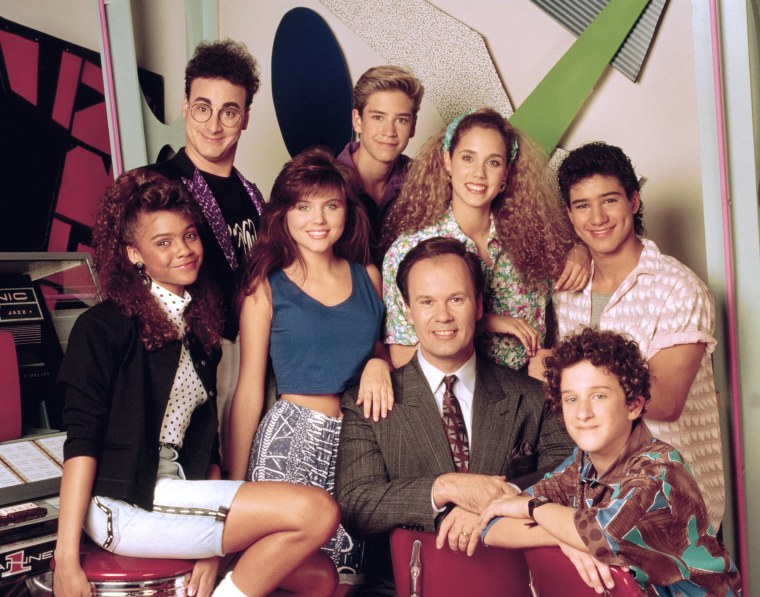 It wouldn't be totally surprising if romance was in the air on the "Saved by the Bell" set. Gosselaar has hinted as much in the past.
"All of us dated at one point or another — it was incestuous!" he told People for a "Saved by the Bell" reunion story in 2009.
"Did we have crushes on our co-stars? Absolutely," Thiessen noted. "But we were so young!"
Gosselaar and Thiessen are all grown up now, and while they've moved on from Zack and Kelly (aside from a reunion sketch on "The Tonight Show" a few years ago), their friendship is as strong as ever.
"We're kind of like brother and sister. I know people probably don't know want to hear that, but we grew up together. We traveled the world together. We've done a lot of things as firsts together," she recently told People Now.