Roseanne Barr is promising to stay "neutral" when it comes to judging "The Conners," the spinoff of her hit show that ABC is developing without her.
The comic actress appeared on conservative talk host Rabbi Shmuley Boteach's "Promised Land" podcast Sunday, saying she is leaning on her Jewish faith in the face of damage to her career after a racist barb she tweeted about Valerie Jarrett, an adviser to former President Obama in May.
ABC canceled the program — which it finished as broadcast television's No. 1 show among total viewers in its return last season — and decided to move on with a spinoff without the actress who created the show. Long-time costar John Goodman has hinted that Barr's character, the matriarch of the Conners, would be killed off.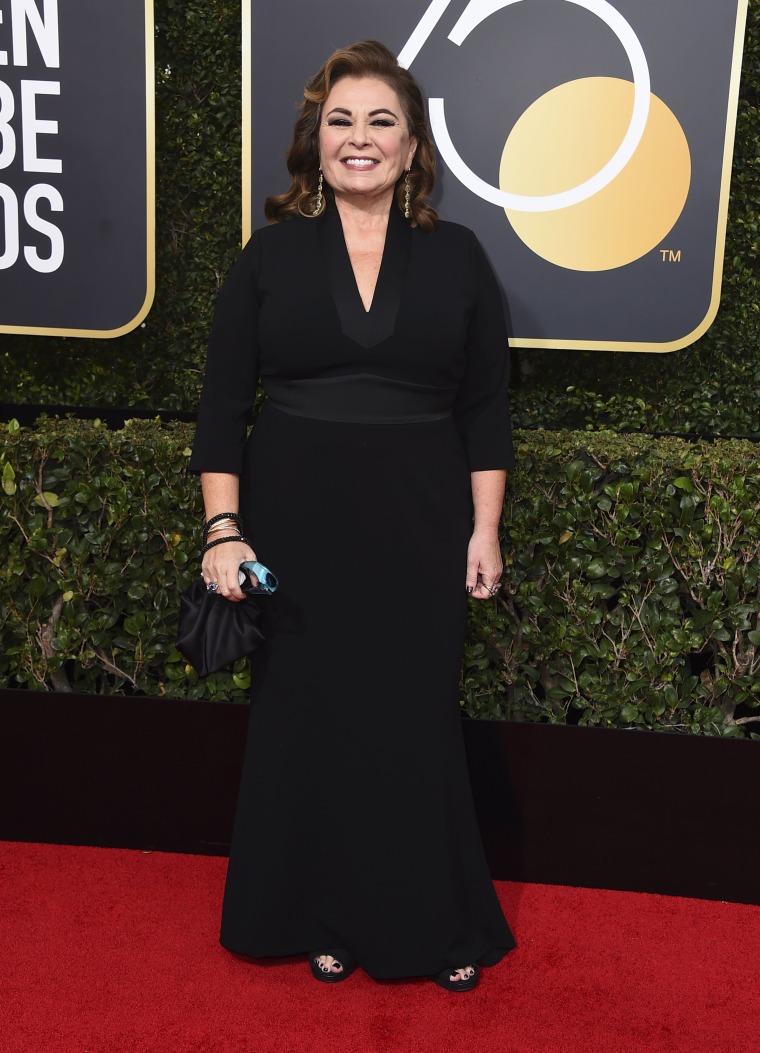 "I'm not going to curse it or bless it. I'm staying neutral. That's what I do," Barr said on the podcast. "I'm staying away from it. Not wishing bad on anyone, and I don't wish good for my enemies. I don't.
And she said that was essential for her to cope.
"I have some mental health issues of depression and stuff," said Barr. "I got to stay in the middle or I'll go dark, and I don't want to go dark again. I've done it."
Though Barr did claim she remains sorry about the tweet, she didn't sound completely contrite. Instead, she blamed "the left" for blowing up the controversy and forcing her off the air.
Barr also vowed to move to Israel for a while once "The Conners" hit the airwaves to take her attention off the new show.
"I have an opportunity to go to Israel for a few months and study with my favorite teachers over there, and that's where I'm going to go and probably move somewhere there and study with my favorite teachers," she told Shmuley. "I have saved a few pennies and I'm so lucky I can go."
Barr previously used Boteach's podcast to break her silence about the now-infamous Jarrett tweet in June, claiming that she didn't mean her words in a racist way and blaming Ambien for clouding her judgment.
On Sunday, Barr said she's writing a new sitcom and it's "very funny."
"I'm not great, I'm not even good, but I am better," she said.